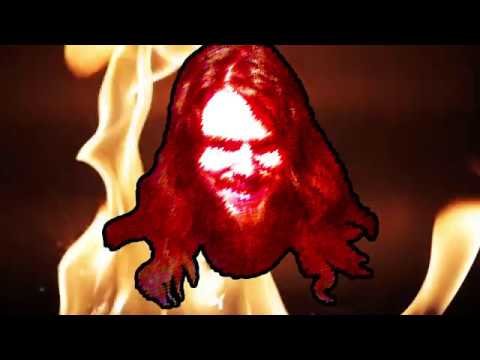 I've been off here for awhile for a number of reasons that I'll get into, but one of my biggest supporters over my time producing content urged me to get back on here, to crosspost what I've been doing elsewhere. What's elsewhere? JeremiahHarding.com - your new destination for everything I do! That line was mildly in jest, sure, but to be clear, I haven't posted on here for some relatively serious reasons. So let me hit those before y'all get any ideas that I just got bored or something. I'll keep it short.
The first reason is financial in nature. I've moved two states away from my friends and family because basically nobody with a room would take literal rent money I had, even though I had steady work coming soon, after I would've gotten settled.Why? They all asked to see my social media, and basically left me on read after seeing it. Y'all have helped me before, so I didn't want to burden you with my finances again, but for multiple reasons detailed in that post on my site, to say I've been struggling for months is an understatement. I'm still back on rent and not sure how much longer I can keep this roof. So I've been trying to make things work on my site, taking graphics and web gigs wherever I can, and generally working my ass off to not be homeless, and while it hasn't really been working, it's been steadier than it was previously, and stabler than Steemit ever was, because ultimately, I'd make $2 a day on Steemit... on a good day. But all that aside, other reasons exist.
Awhile back, one of my posts here was flagged by SteemCleaners for "spam", when it both clearly and obviously wasn't. That false flag made the bot half the money my whole post made because some dolphin upvoted it... insulting. Like... I wish I had a bot that made me money for being a lying asshole. But I jest - if I was willing to lie for money, I'd be a great politician. Yet, this situation is not unique to me. I've come back off and on to read posts here, and some of those posts were about how people would get downvoted by petty people - not because of any real spam, but because liars were trying to suppress their content. One of the reasons I started my own site was because I saw how toxic Steemit had become, with vain popularity contests, cliques, and more, at the top of the scene, and censorship rampant. The "decentralized" platform had succumb to mob rule in many ways, and I wanted a place to post that wouldn't censor my content. Facebook has suppressed me many times, and so has Twitter. This place basically threatened to do the same with no reason, and likely damaged my name in the process. It's done the same to many others, as well. So I was discouraged.
The other reason is how much is required to convert my posts to markdown. I know HTML well, as someone who works in that sector. Constantly looking up how to do certain things wasn't appealing in concept or practice. That, combined with the fact that converting posts from elsewhere, and actively making original content for this site not only seems a gamble against cleaners and cliques arbitrarily nixing it, but against the possibility of making less than a tenth of minimum wage a day, and it seemed my time would be better spent elsewhere. Like starting my own podcast on my own site where almost nobody can tell me to do shit with any authority or gravity whatsoever. Feel free to subscribe to The Weekly Hellscape  on Google Play, Stitcher, and TuneIn - iTunes rejected me and Spotify's rules suck.
But that all brings me to this place - I'd love to be a success story on here, but it just didn't happen last time. Also I saw peoples' contests and airdrops being promoted more than original content, and a lot of shitposting where a whole post would be one image. Generally, the spam can get treated as gold, and the spam removal tools are abused to serve select groups. My content didn't do the absolute worst, but it didn't do well enough to give me more than a dollar or two most days. Might as well just panhandle at that rate. But I'm willing to give this place another shot - especially since one of my most consistent, biggest supporters wants it. We'll see how it goes.
If you just want to support me, anyway, here are some links. I make the point frequently that if a fraction of my followers on all platforms could throw a dollar a day at what I do, I could go full time. Would mean tons to me to finally be able to focus and worry less, so I could do this without distraction. Thanks so much, should you choose to.
Patreon: https://patreon.com/insanityisfree
Subscribestar: https://www.subscribestar.com/insanityisfree
Bitbacker: https://bitbacker.io/user/insanityisfree
Coinbits: https://coinbitsapp.com/$insanityisfree
Venmo: http://venmo.com/insanityisfree
PayPal: https://paypal.me/insanityisfree 
---
But all of that aside, there are 1000+ people following me here. Assuming most aren't bots (it's Steemit, after all), that's too many people to walk away from without giving this place another shot. So I'll be doing that, beginning today.
See y'all in the breach.