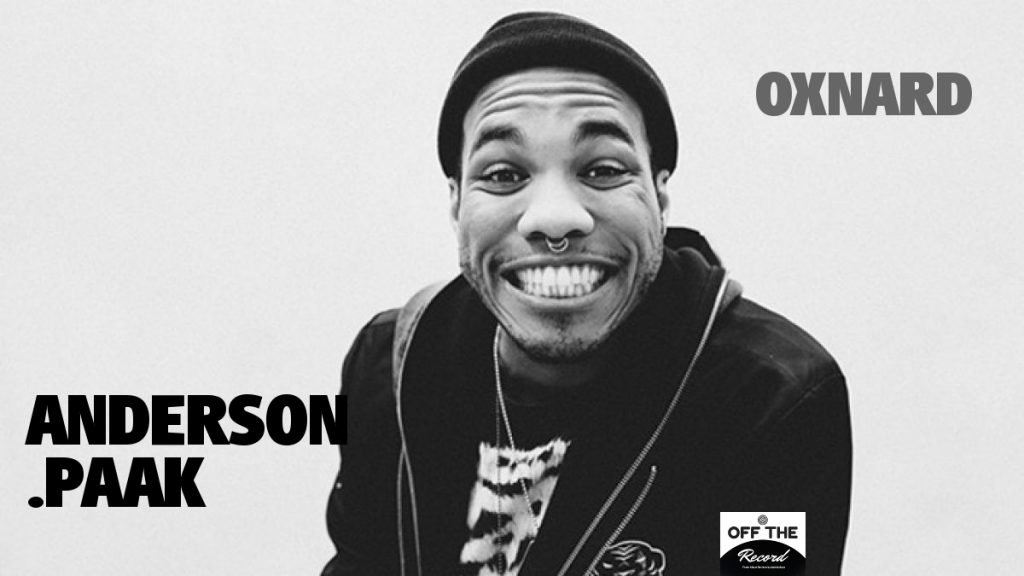 Welcome to Off The Record! A Fresh Weekly Album Review segment brought to you by @stickykeys!
26th Edition
November 20th 2018
Anderson .Paak
"Oxnard"
Anderson Paak (stylized as Anderson .Paak) hasn't been around the Hip Hop community for very long, however he's already recognized as a respected rapper and singer. Having worked for great musicians such as Dr. Dre, Flying Lotus, the late Mac Miller, Kaytranada, Schoolboy Q, 9th Wonder and The Game, he's proven to be a force to be reckoned with and he definitely deserves the XXL Freshman title bestowed upon him in 2016 (he deserves it a lot more than the other nominees listed that year). His album that same year, 'Malibu' received a nomination for the Best Urban Contemporary Album at the Grammy Awards. So who is this new-comer making waves and saving Hip Hop?
Brandon Paak Anderson was born in Oxnard, California on February 8, 1986 to an African-American father and a Korean mixed African-American mother. At the age of seven, he and his sister witnessed his estranged father attacking his mother on the front street of the house. That was the last time he saw his father as he served about fourteen years in prison after he was arrested for that incident. He began producing music as a teenager and he started his drumming career at his family's church. In 2011 he began producing his first album 'O.B.E. Vol. 1' under the pseudonym Breezy Lovejoy (he wouldn't use the name Anderson .Paak until his third album '*Venice*') which was released in the middle of 2012.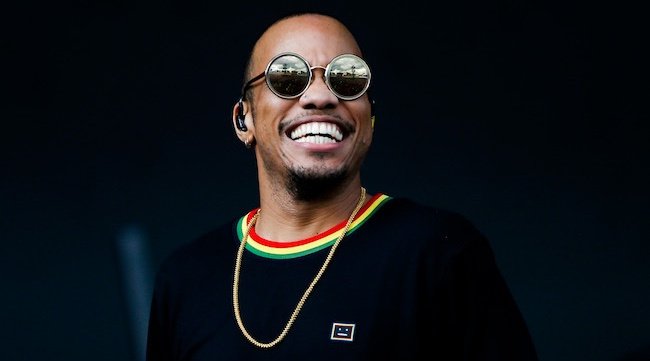 He has since appeared on six tracks on Dr. Dre's 2015 album 'Compton' and on two of The Game's 'The Documentary 2.5'. He is a lead singer and drummer for the band The Free Nationals and one half of NxWorries with producer Knxledge who have since released one album, 'Yes Lawd!' and a remix of that album under the Stones Throw label. On January 30 of this year, Anderson announced that he was signed to Dr. Dre's Aftermath Entertainment of which the album I'm reviewing today was released under.
Anderson .Paak singing (and drumming) alongside his band The Free Nationals
---
'Oxnard' is Anderson's fifth album and the third album released under his Anderson .Paak pseudonym. It was released on November 16, 2018. This is how an album should be: fourteen tracks filling up fifty-six minutes, I would feel my money's worth with this one. Fuck, I'd buy this on vinyl without a second thought. Who else is featured on this album? Oh, just a few less-known artists like Kadhja Bonet, Norelle, Cocoa Sarai, The Last Artful, Dodgr and BJ The Chicago Kid. But wait, there are well-known artist lining up on this album, namely Kendrick Lamar, Dr. Dre, Pusha T, Snoop Dogg, J. Cole, and Q-Tip. If these artists don't show you the respect he receives from the industry, you best not be listening to Hip Hop.
This project blends a nice combination of Soul, Funk and Latin-inspired music and drums making it one of the most intelligent-sounding albums of the year for me. The first track 'The Chase' brings me into a 70s crime-thriller movie scene and always evolving into a different sound seamlessly. The single 'Tints' with Kendrick Lamar has been one of my favorite tracks so far. The funky-ass track has a catchy Disco hook for a dance in the club. You know what? All the tracks are good. There have been many artists which have tried to bring back the Funk genre over the past decade, but no one has made it sound as authentic as Anderson .Paak's excellent composition and Dr. Dre's mix and mastering. Highly recommended, listen to it right now! One Love!
Anderson .Paak - 'Tints' (feat. Kendrick Lamar) Music Video
---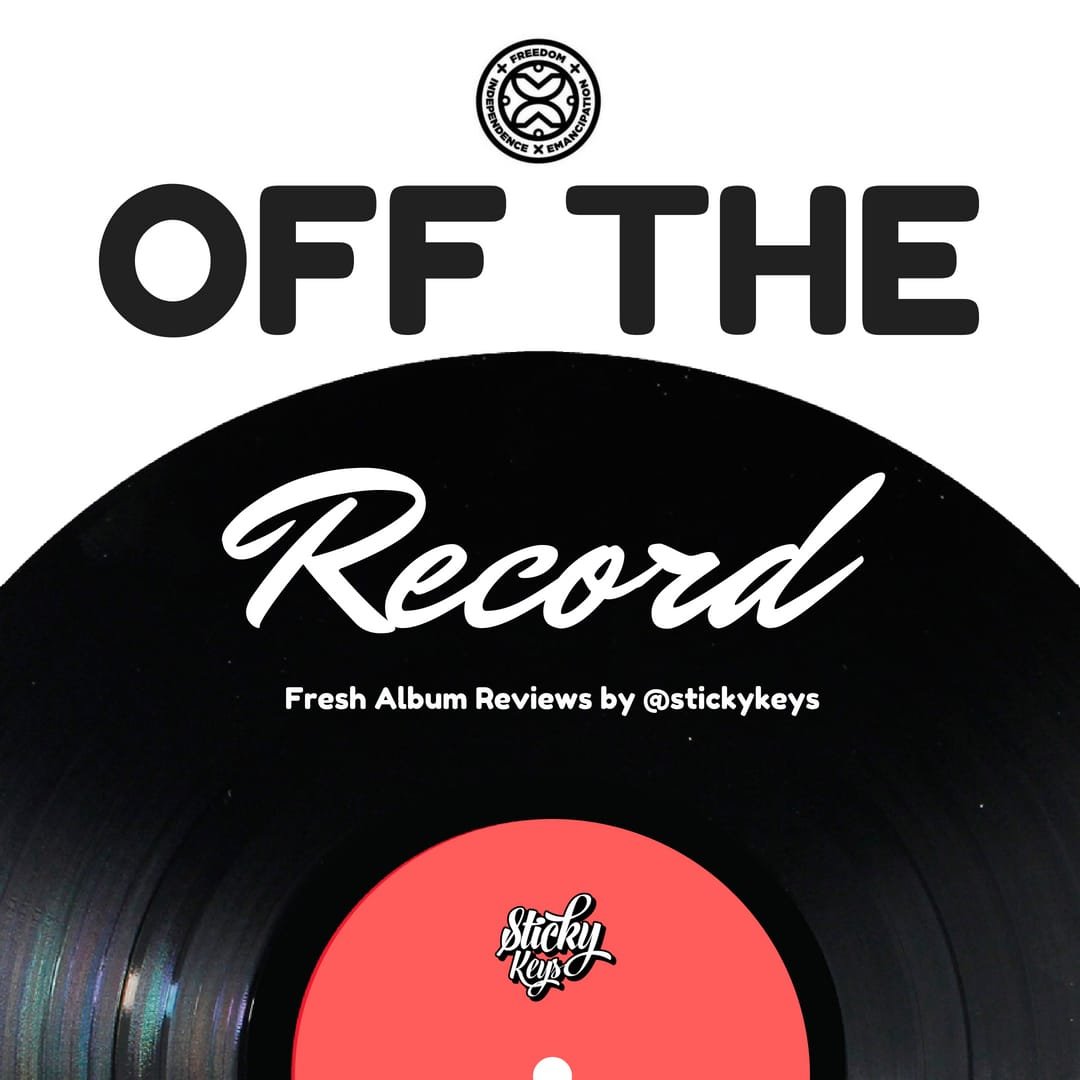 Stay tuned for the next edition and be sure to follow me at @stickykeys! Also if there are any albums you would like me to review, drop a comment below.
---


---
Steemed from our Blawg with SteemPress : https://blog.theblockchain.hiphop/2018/11/21/paak-it-up-were-going-to-oxnard-on-off-the-record/
---