As is known all over the world Huawei has recently been harmed by the blockade imposed by the United States of America on its 5G technology, while Google has blocked Android updates for these terminals, in addition it had been banned by other North American companies. . Android is the most used mobile operating system in the world, Huawei should look for alternatives if you do not want to go bankrupt, although Android dominates the market there are other alternatives.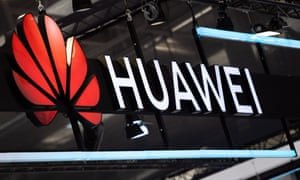 Plan B
Huawei knew that the storm was approaching that is why he has not rested on his laurels and has developed his own operating system, which is now ready. The news that comes to us is that Huawei was already moving on this issue foreseeing what actually happened a blockade by the US, and has already confirmed that it could launch globally in 2020 its mobile operating system, after which Google cut relations with the Asian firm after the imposition of the United States of not making commercial deals with Chinese technology. It would be the first step towards stabilizing the future of its terminals around the world.
Ark OS
The likely name for the project would be Ark OS, and since they are looking for global certification, the project is already in the Intellectual Property Office of the European Union, accelerating this process, because Huawei is in a race against the clock. . Regarding the other bans by other companies and organizations that Huawei has had to face over the past few days, Huawei executives believe that the company has the potential to succeed in the face of daily difficulties. Today, they explain that they are self-sufficient in many aspects.