Are you thinking of buying a new smartphone in the new year instead of your old smartphone? Since the end of last year, the first month of this nineteen year has come so much in the smartphone market, that it is difficult to determine which smartphone will be better when new mobile phones are bought.
We've made a list of some Android smartphones. This new smartphone can be a good option for changing your old smartphone.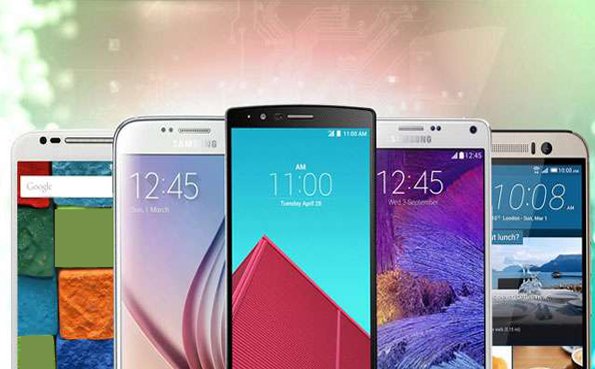 You need to see these 5 smartphones to buy mobile in 2018.
(1) Realme 1 :-
Let's introduce myself to Realme 1. This smartphone is running on Android OS OS. It has a 6-inch full HD + display. Realme 1 Octa Core MediaTek works through the Hilo P60 processor. This handset is given 3 GB, 4 GB and 6 GB RAM variant options. In storage options, the Realme 1 phone comes with 32 GB, 64 GB and 128 GB version. It is possible to extend the storage with the help of a microSD card. Fingerprint sensor is not given for unlock on smartphone. Realme 1 phone has 3410 mAh battery.
(2)Huawei P20 :-
Let's introduce Huawei P20 to the next one. Huawei P20 This new attractive phone has a 5.84 inch full HD display. The phone's 18: 9 aspect ratio will come in a full view display. In addition, this phone has travel lenses, 40MP rear camera, 24MP front camera and 5x hybrid zoom. The phone has a MicroSD card slot and the phone is working on Android Oro. This phone has 4GB of RAM and 64 GB storage, which can be increased to 256 GB.
(3) Samsung Galaxy S9 :-
Samsung brings two new flagship phones to the Galaxy S9 and the Galaxy S9 Plus. Snapdragon 845 processor has been given in this new phone. 5.8 and 6.2-inch TOROND INFINITY display with Samsung Galaxy S 9 and S9 Plus. The phone has 4 GB RAM and 64 GB internal storage, dual cameras. This phone is working on Android Oro 8.0.
(4) Google Pixal 3 :-
Google Pixel Smartphone Pixel 2 and Pixel 2XL launched in the previous year. It is also known that the company can present three new models of Pixel 3, according to the report leaked online, the new three pixel models of Google Pixel 3 will be named Albacore, Blueline and Crosshatch. There is no special news for spaces.
(5) Nokia 9 :-
Nokia 9 will expand the Snapdragon 853 chip and it will come with 128GB internal storage and 3250mAh battery. The phone will have a 5 megapixel front camera with a dual rear camera (12MP + 13MP). Nokia 9 will work on the Android 8.0 Orao.
News source
Image source
If you like this articles plz Up Vot us and
FOLLOW