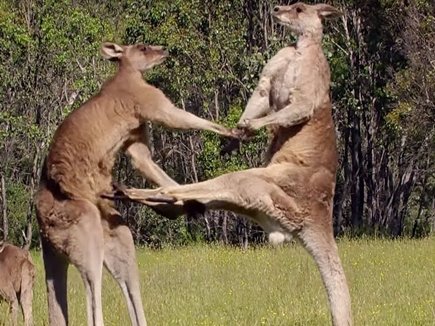 Image Source
There are many videos of animals fighting in social media. It is also in their nature because sometimes this fight was to fill the stomach and sometimes dominated. But these days a video is being viral, which is the battle of two kangaroos.
Well you have rarely seen any video of the battle of kangaroos. In this video, both kangaroo seem to be clashing with full force. The special thing is that this video has been captured in the police's infrared camera.
This video belongs to Victoria of Australia. Two kangaroo visible in the video can be seen continuously attacking each other. This video is being viral in the social media after release.
People are not only enjoying it but also sharing huge amounts in social media.