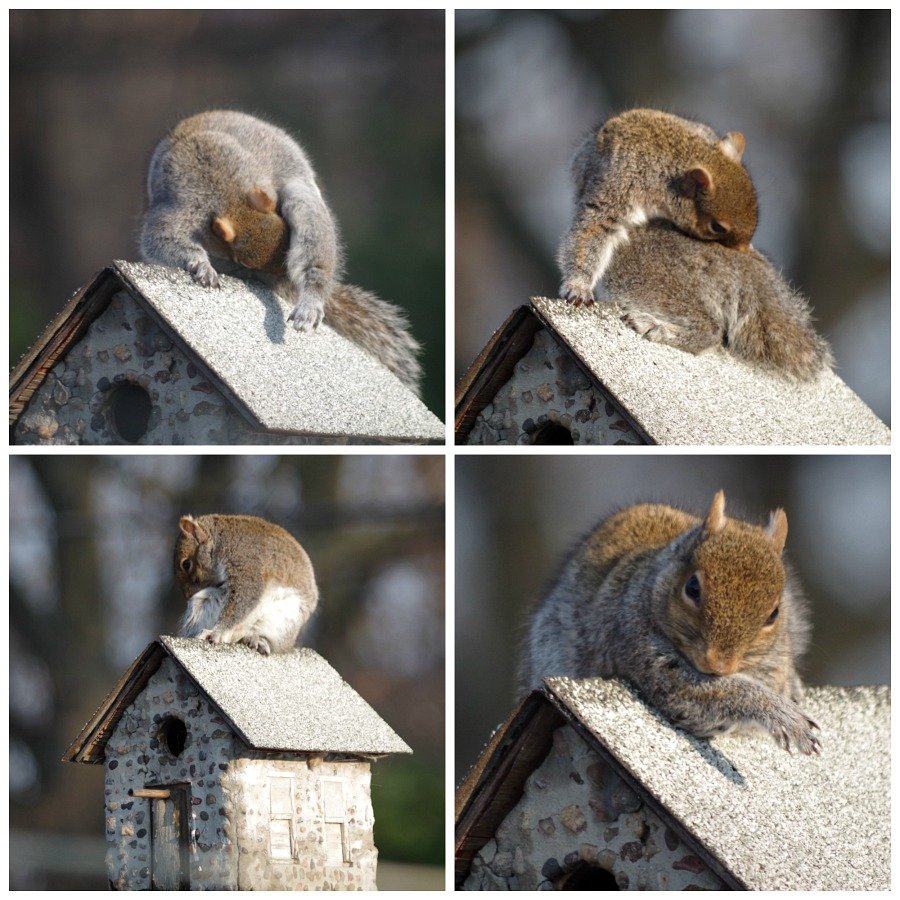 Is this not the cutest little guy? I saw him giving himself a bath on top of my birdhouse and had to grab my camera. All these are taken through my kitchen window with a 300 mm lens.
This squirrel was up there for over a half hour taking a bath, sunning and then checking out the occupants of the bird house. It was just such a sweet experience to see, since that was a first for me. I hope you enjoyed the series of photos, have a great evening all.

Until next time, this is Sunscape...

Sun. Scape. Ing your day