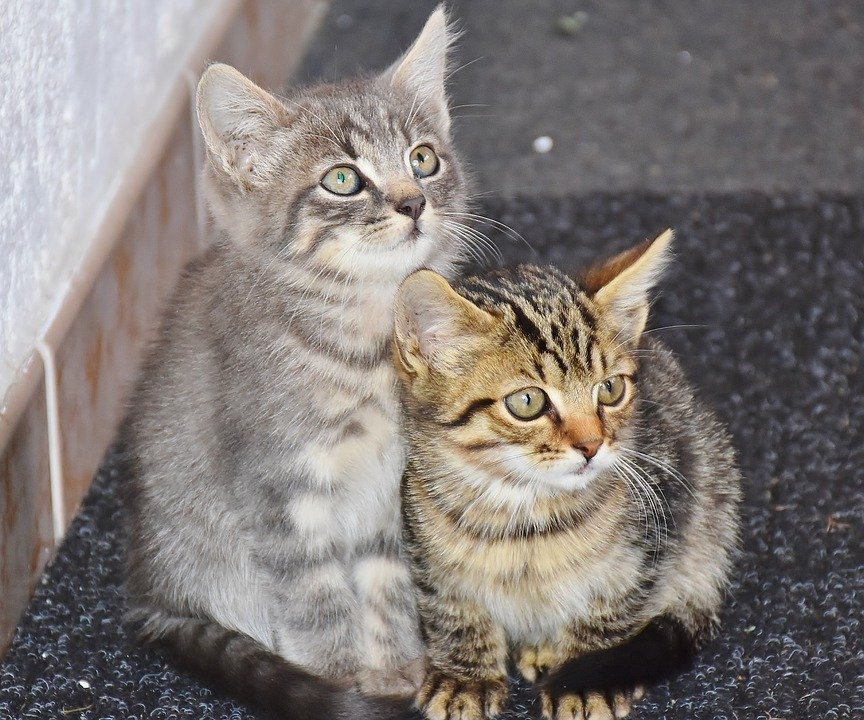 While i was still very young, i used to be afraid of cats, much of the reasons can be attributed to the stories we have been told about cats. While other pets seems to be a hero to their owners and friends, apart from tracking down and chasing rats and mouse from the home, cats are neither friends not foes according to those stories.
But as i begin to grow up and also learn begins to take a liking to pets, i understand that cats has some qualities which made it to be a very nice pet and friend.
DANGERS ALERT; Cats also do alert their owners of impending dangers, but in a silent way. This way, the one can escape with the bad guys not knowing you're on the move.

LOVING AND CARING. Cats are mostly portrayed as villain in stories and movies, this is not without reasons as cats shows their love and affection in ways we are not used to as humans.
Unlike dogs which showed their love in various ways, sometimes to get our affections as well as food and attention, cat do not show theirs to get something in return.

PLAYFULNESS. A happy cat is a playful cat, and cats cannot be happy around someone they don't know, or love.

CURIOSITY. Have you heard of the saying " Curiosity that kills the cat". They always on the front to inquire about unknown stuffs, and sometimes this might puts them in danger. It seems they prefer to discover dangers at their own risk rather than risk losing the one they love.
Cats are a very wonderful animal to have around, my grandmother used to have many around her. As for me, I like cats, but one thing i don't like seeing cats do is climbing desk where i have my books and kitchen cabinet, although, they climb walk or poses on desks and tables when they are about to catch a mouse.
Some other qualities you will love about cats includes are; cuddly, friendly affectionate, sleepy, happy, agile, cute, adorable, inquisitive, and many others.
Please leave a comment below of some other wonderful qualities about cats and something about cat you don't like if there's any.
Image source: Google images