A few old pictures of my snakes.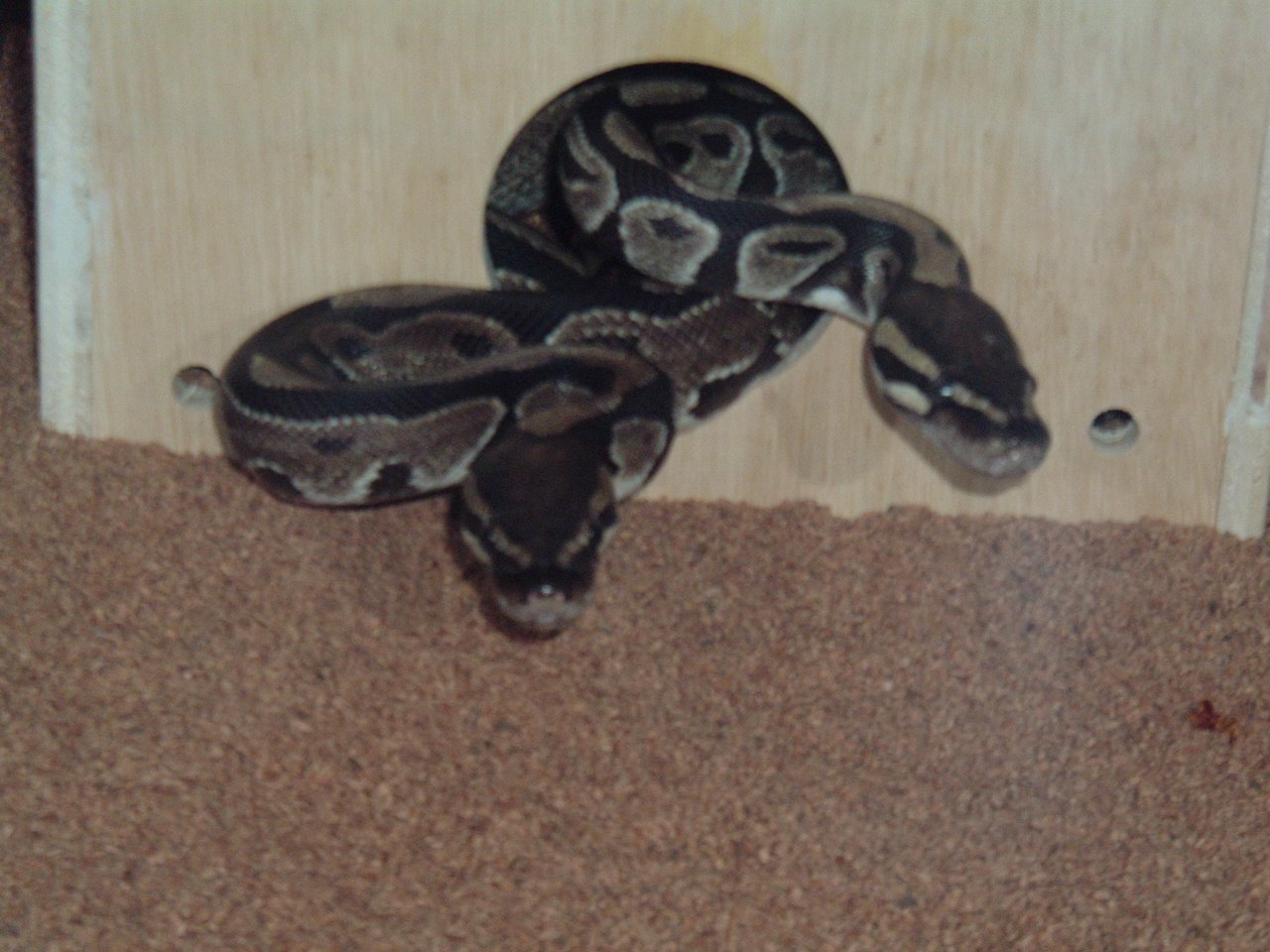 This picture is really cool the two heads coming out at the same time. One snake is a lighter skin than the other. Both a Ball Pythons. They grow to about 4-5 feet long, rare exception longer.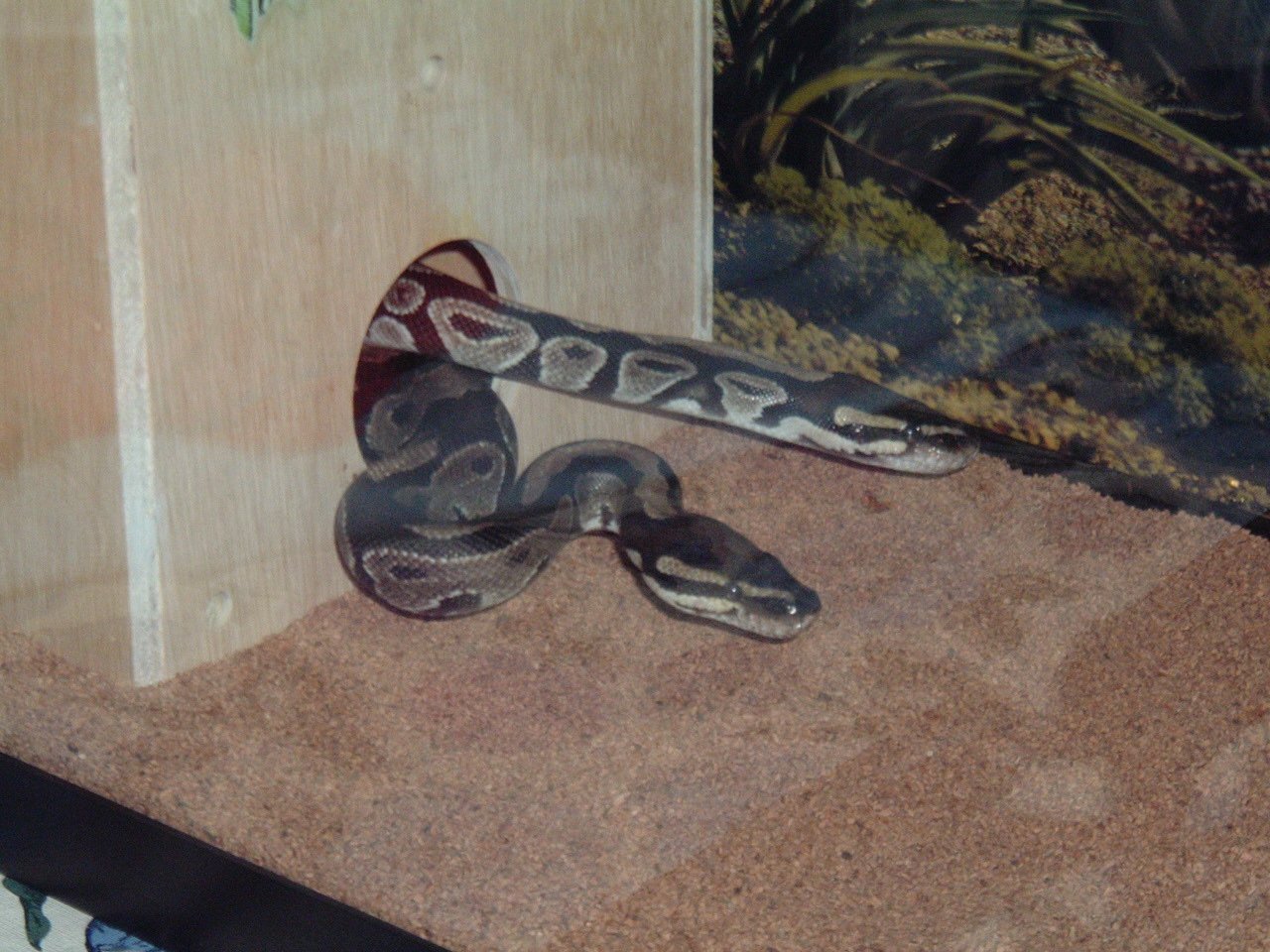 The pictures were taken with a Sony point and click camera. One I no longer have.