Hello everyone!
...So two days ago I was visiting my friend's in Ljubljana. We went out on a drink and this is what we saw: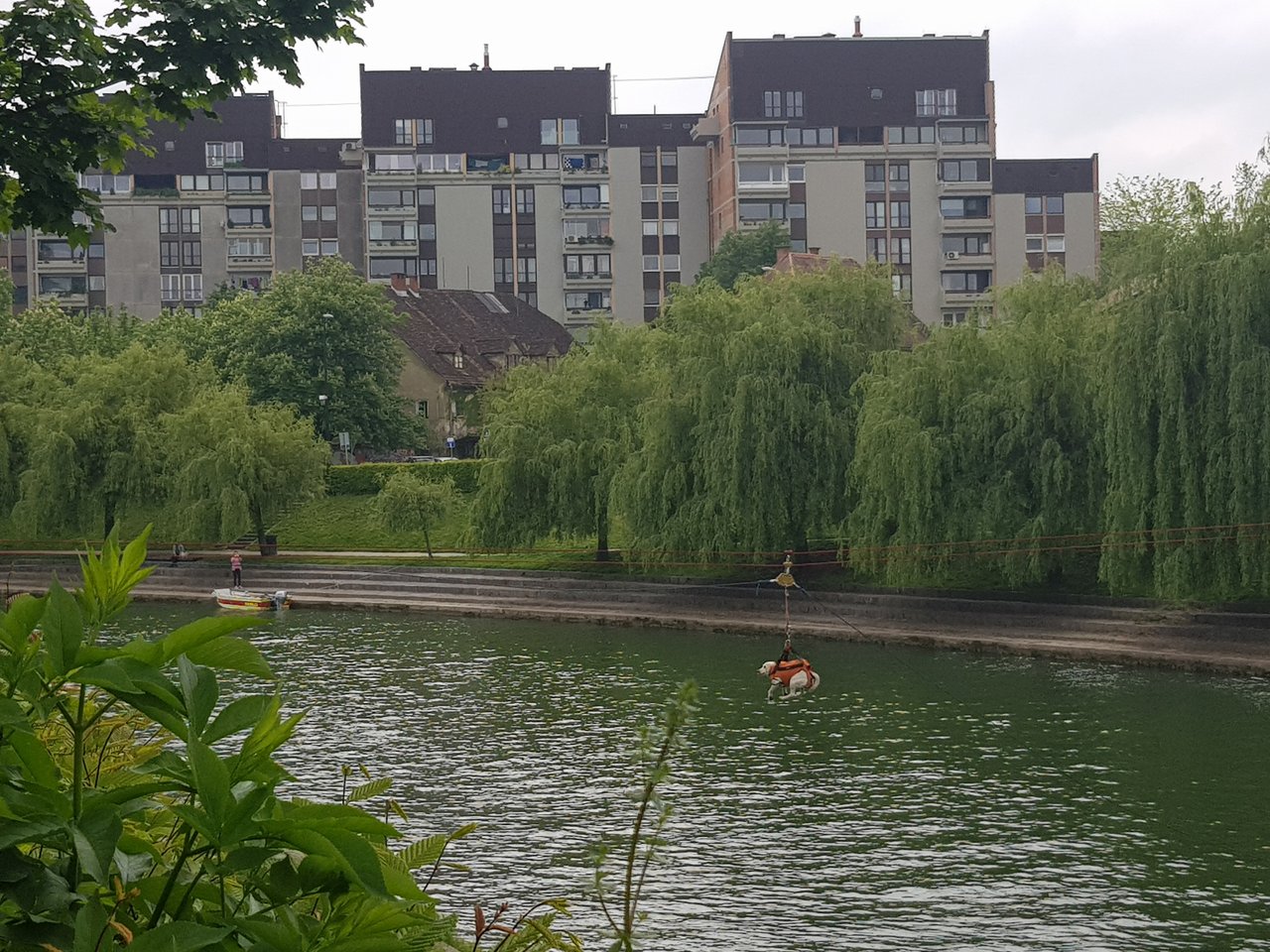 (click to see full size image)
I'm sorry for not knowing the story behind this, but I know I never saw a dog crossing a river like a batman before...have you?
Anyhow, this is my entry for the #animalphotography.
Thank you for visiting, I wish you all the best!
Peace,
@sirsensei