After several years of living here, I was able to achieve photographing these pelican's that are almost always perched on posts. I made mention a week or so ago that I have been waiting for a new camera and a few lenses also. Without a 70mm-200mm/2x's teleconverter, getting this photo would have been almost next to impossible. This was my first go at it, and I will from time to time, revisit that location.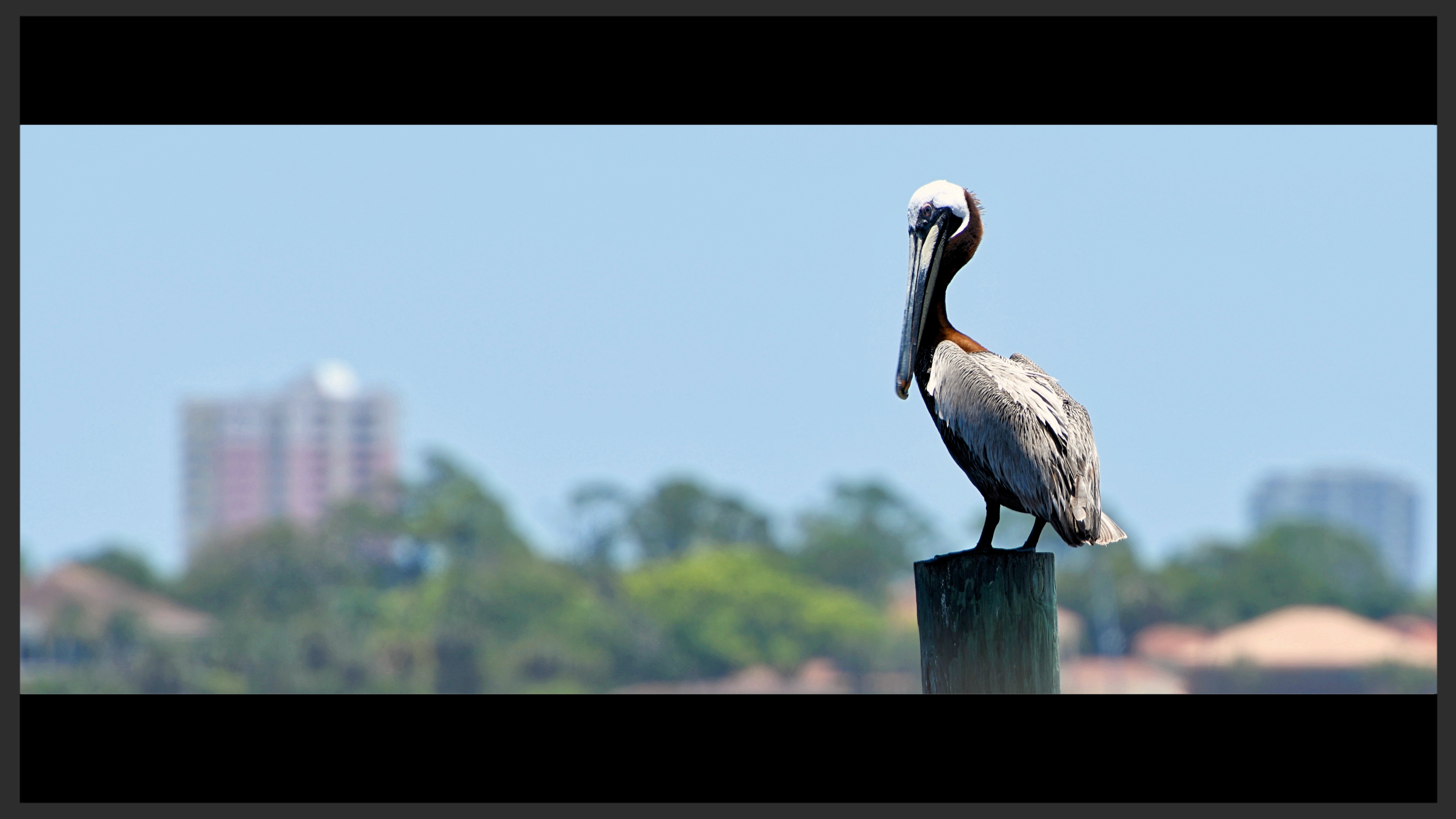 Halifax River, Ormond Beach, FL, U.S.A.
Thank you for viewing my photo's ...
peace...