Staring. Stallion.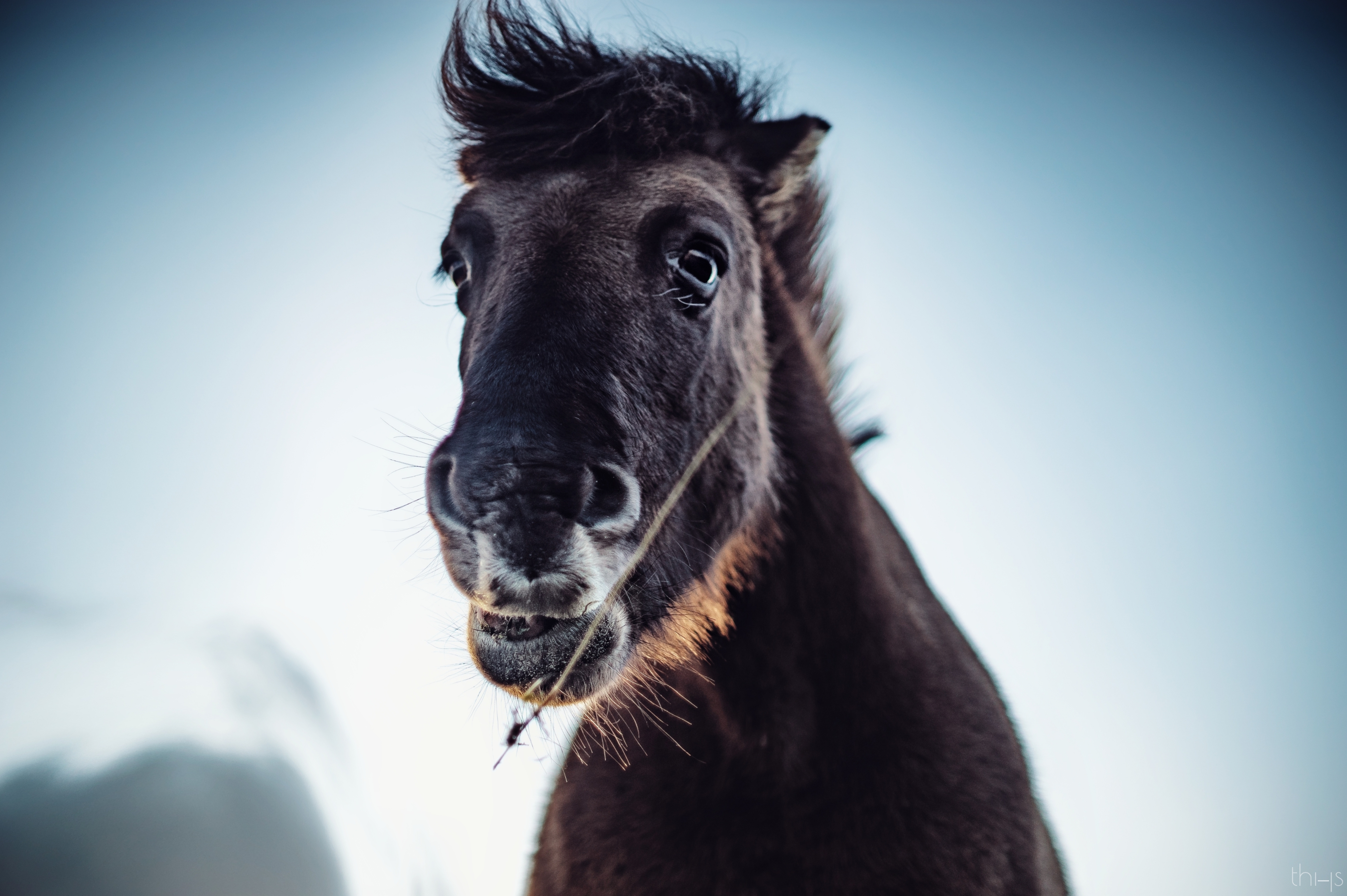 ---
Way up north in The Netherlands (just before the wall), lies the village "Den Helder"
It's the last place before you actually walk into the North Sea. Quite logically you can find some quite remote places there! I was on a hike when I spotted a group of wild horses. Sadly for me, I only had a 50mm lens with me at the time.
If you know a thing or two about photography you probably already know... This meant I had to get about two feet away from this insanely beautiful beast in order to get some interesting compositions. I am going to let the pictures speak for themselves. Text is just text. I think this post will give you the sense of both fear and gratitude I felt during this encounter which just lasted 60 seconds.
Once more I provided a .GIF in which I show you guys how I edited the first picture!
---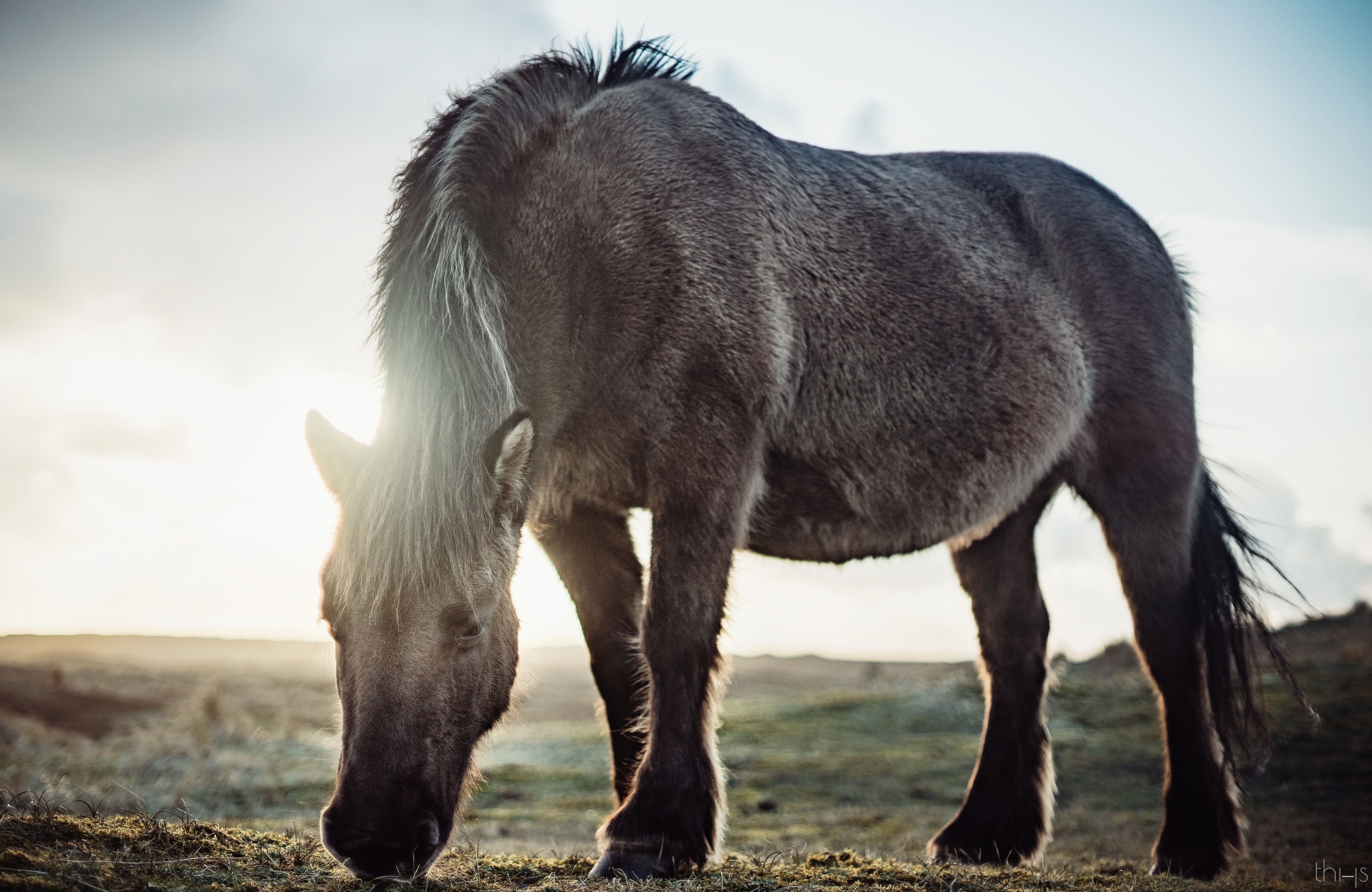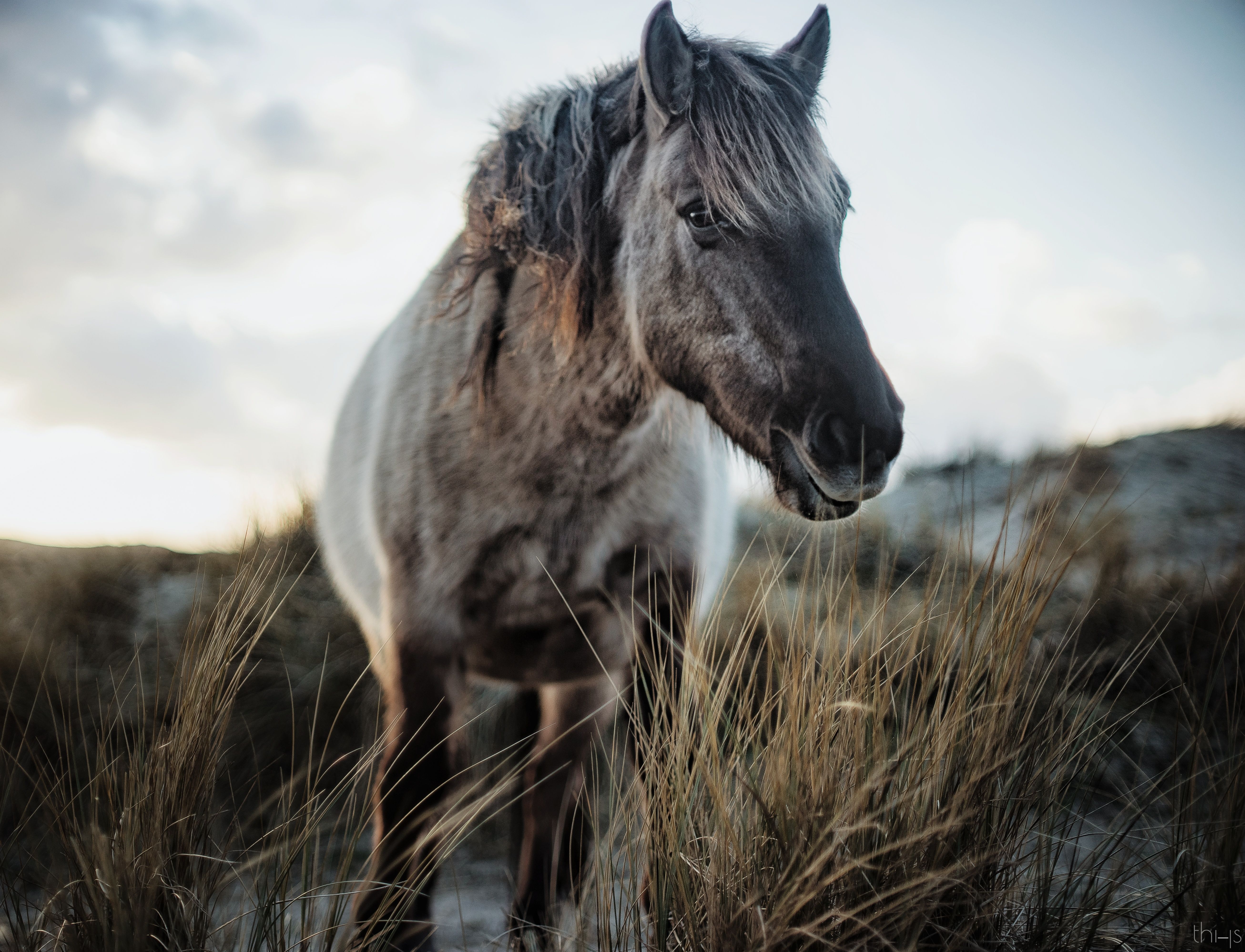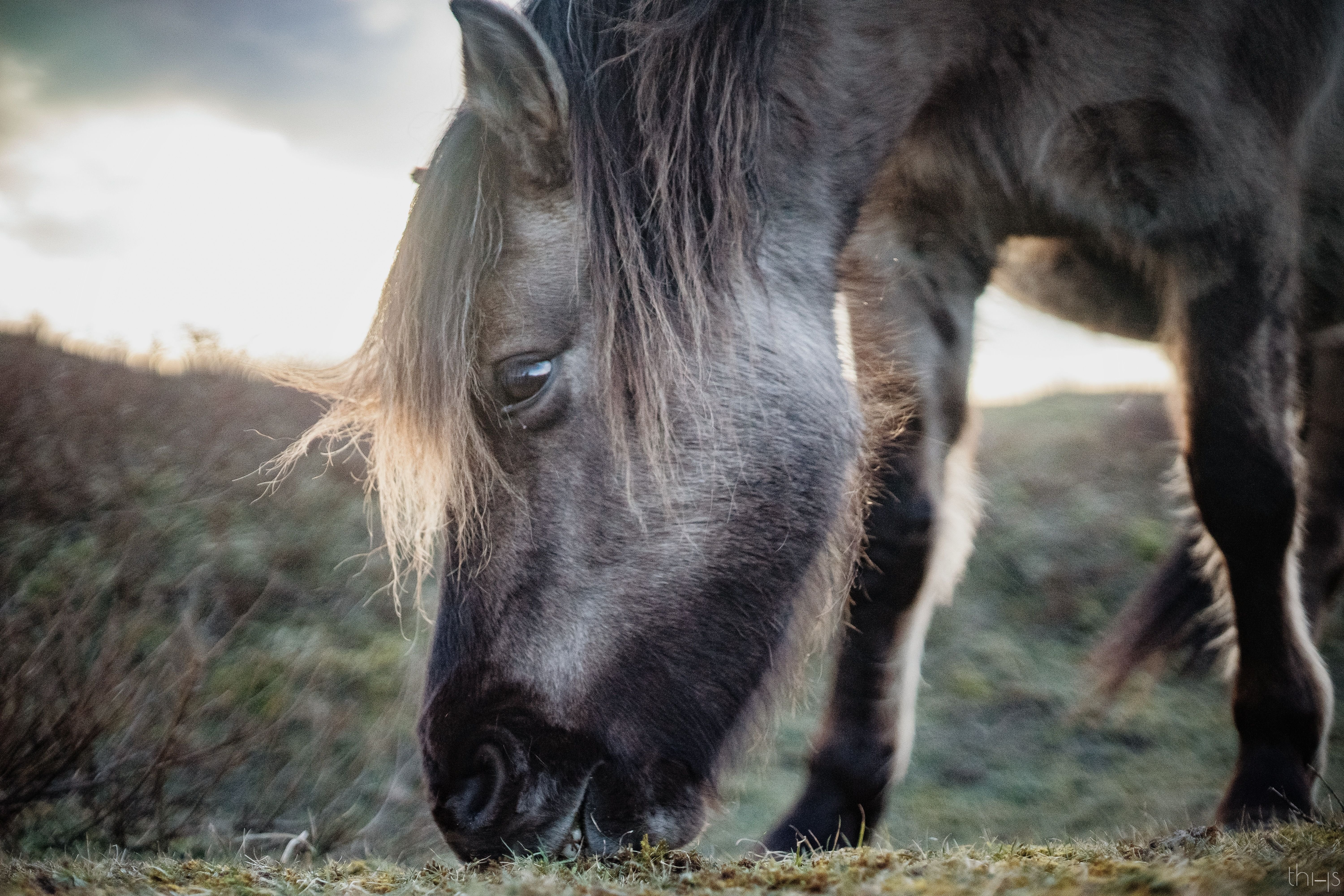 Post-Processing .GIF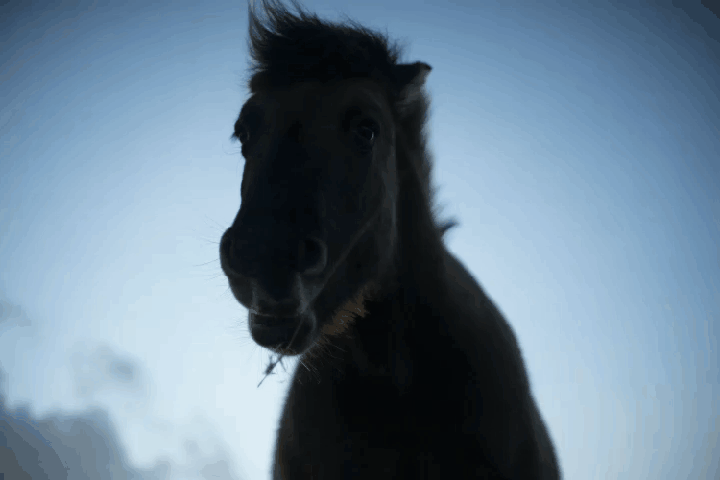 ---
Shot with a Canon FD 50mm @1.4 on my Sony A7II
---
---

---
Thanks for your time, Feedback is always appreciated!
"Emotions are there to be expressed, not to be suppressed and bottled up. I do photography in order to take my mind away from the dilemma's I encounter during my medical internships."
💞🎥💞
To receive an notification whenever I start a LIVE editing broadcast:
>>Sign up for email notifications <<
thi-js. Out.
Up-vote, re-steem and follow ♥