So I missed @juliank's Moday animal photo challenge. But here it is anyway, even if I can't be considered for a prize.

My entry consists of this here goat. Well, there's two here.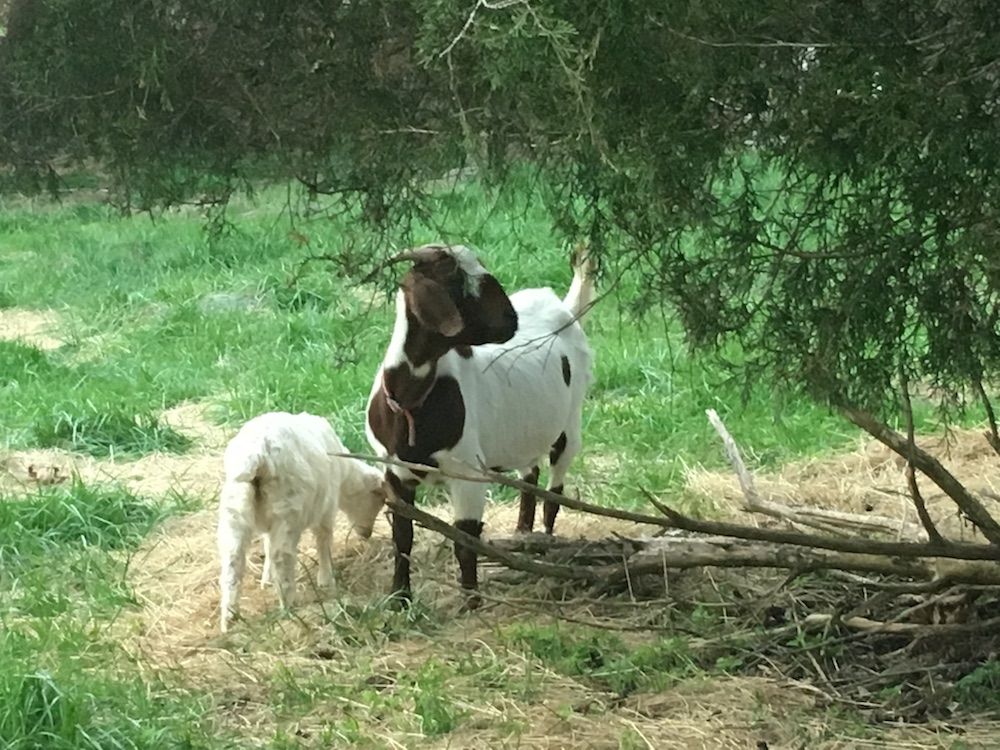 They're both does meaning they're female. The one with the brown is a bit bigger because she is older.
The female goats are mostly used for breeding stock and the occasional milking. They don't produce as much meat as males, but they'll occasionally be sold for it.
Next time I'll try and get a pic of one of the babies. They're aufully cute.