So this bird fly's into my office window. Obviously someone's pet that flew away. Must of flew across the highway and bam into the window. It was stunned and just walking around the pavement for few hours. So we decided to try and catch it. Well after two flights on to the roof and then came back down to walk around. Couple wild black birds soaring around waiting to attack it. The wild birds were to afraid of us to make that final decent to kill it as we were shooting them away. Mission accomplished!!! Finally got him into box.
Adopted into a good home with couple kids to care for him. Nasty bite to the finger as well.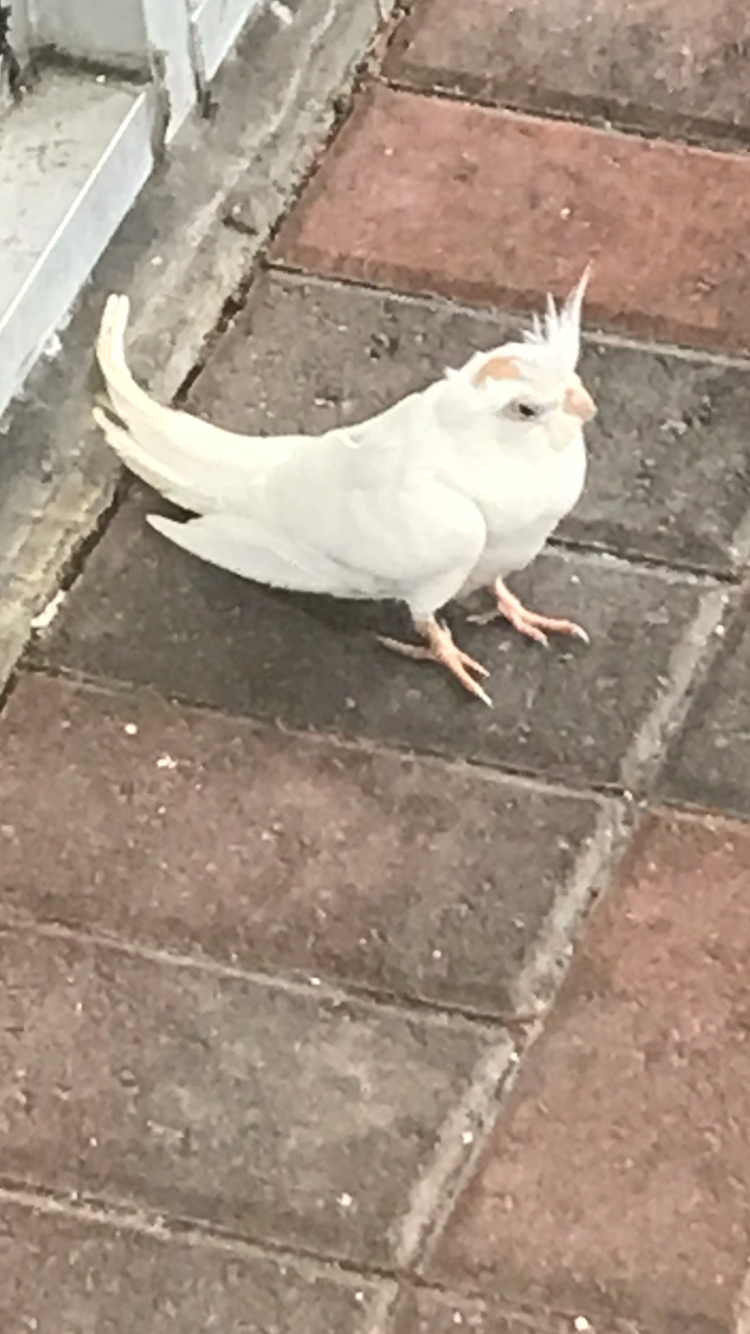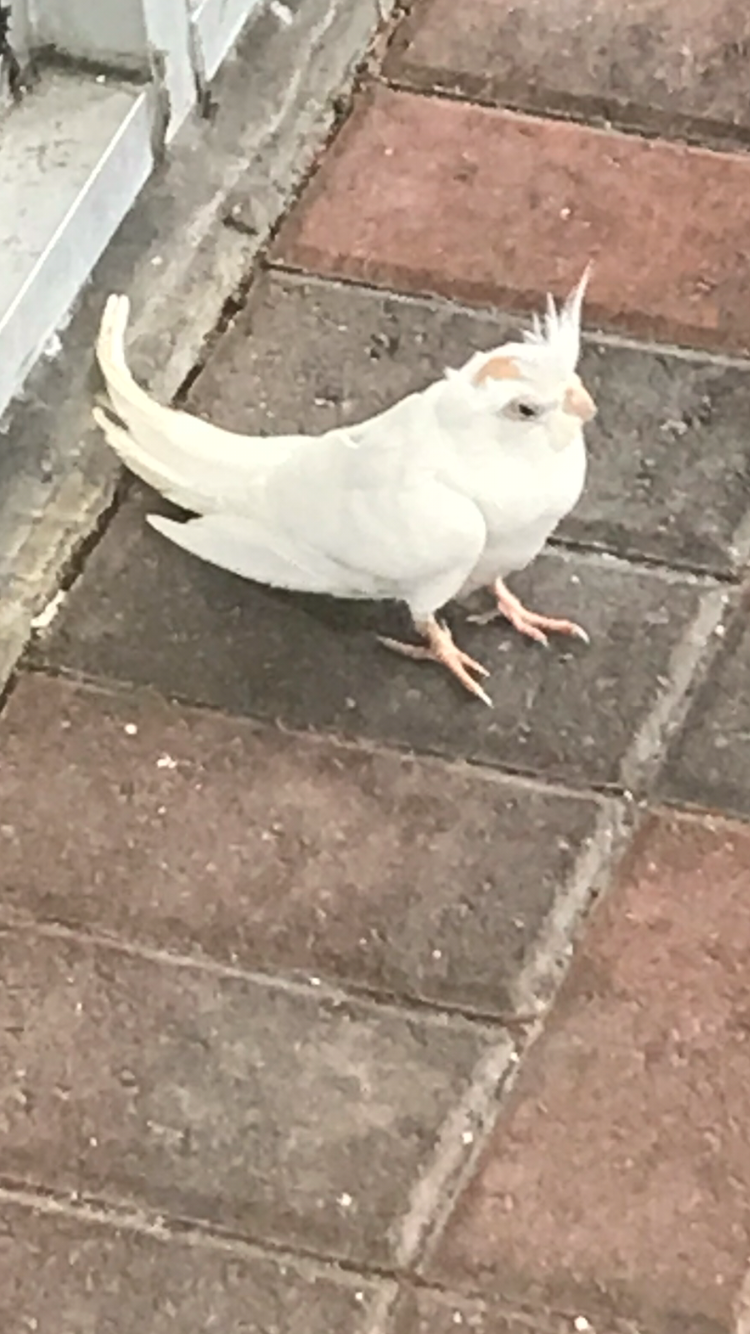 STUNNED BIRD!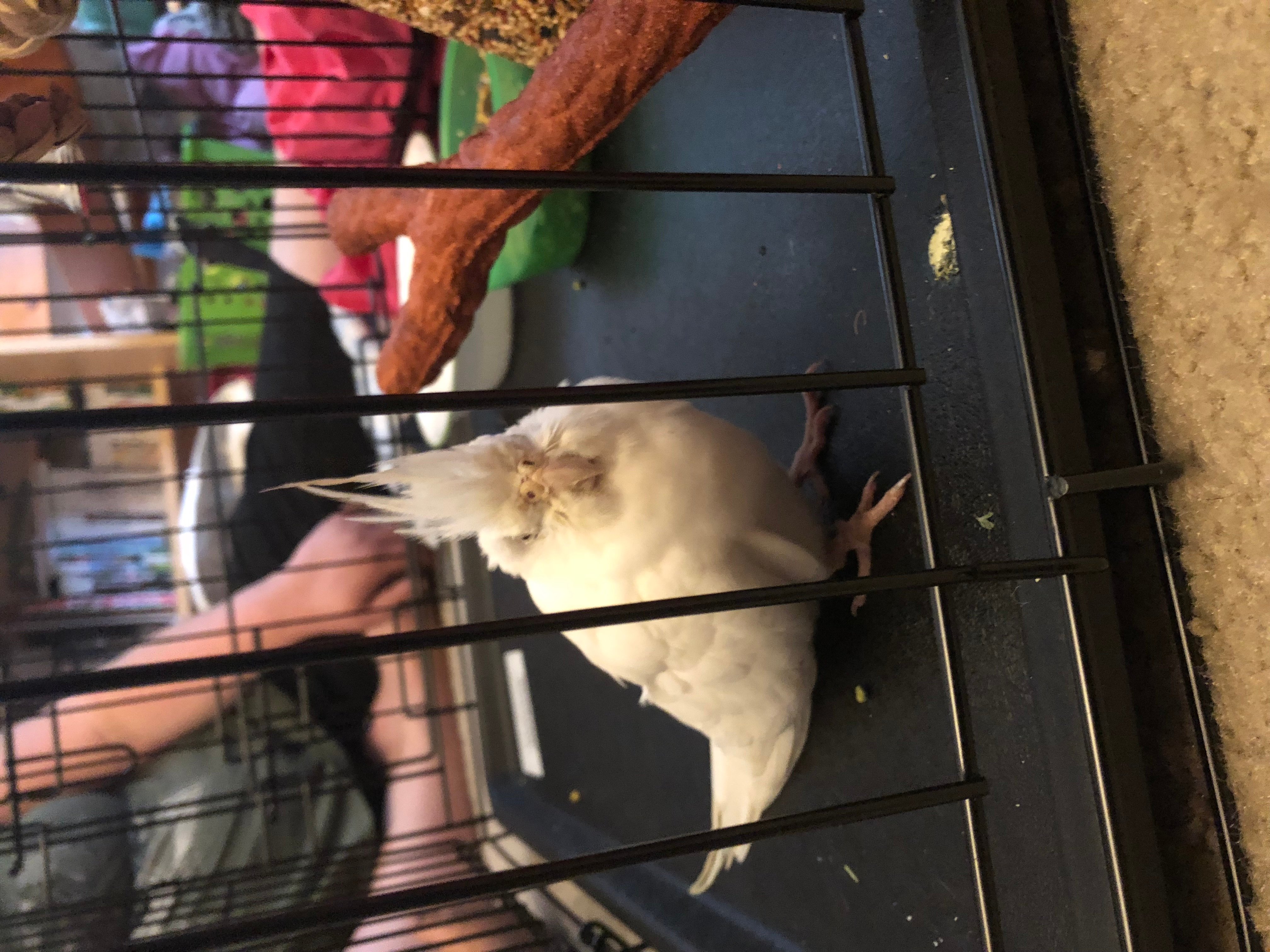 After full bowl of water and food. He's doing great !