Today I started 12 Duck Eggs in the incubator.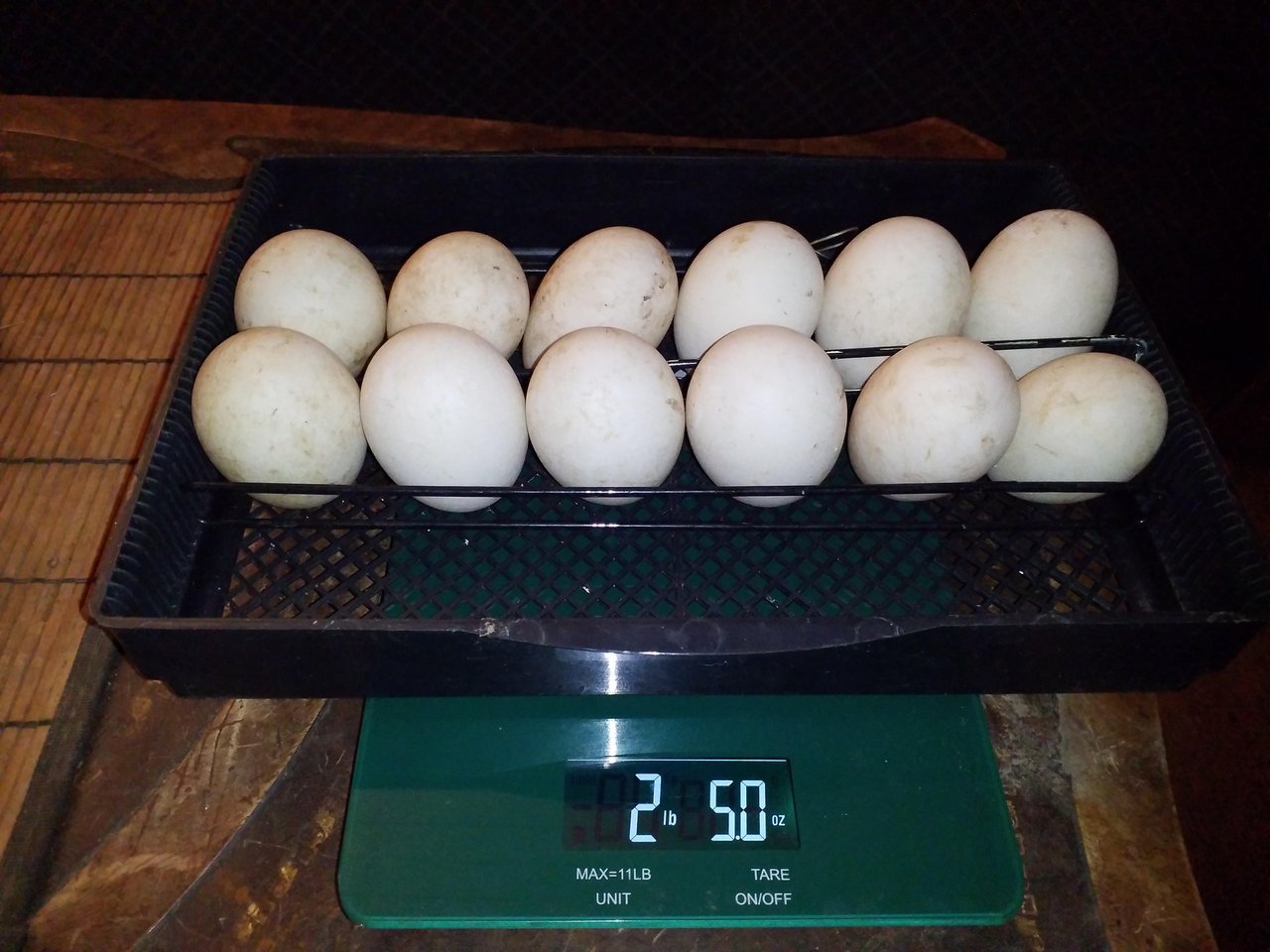 It is supposed to take them 28 days from the start of Incubation to hatch. So Tuesday, February 19 at 3:00 pm PST they are expected to start poking their cute little bills out of the shells. I hope to be able to Live Stream that event when it happens.
On vimm.tv I have a live stream running right now, Mean Rooster Farm LIVE!, you can watch Goats, Chickens, Ducks Geese and others LIVE 24/7, Feeding time is at 8am PST (UTC -8) every day.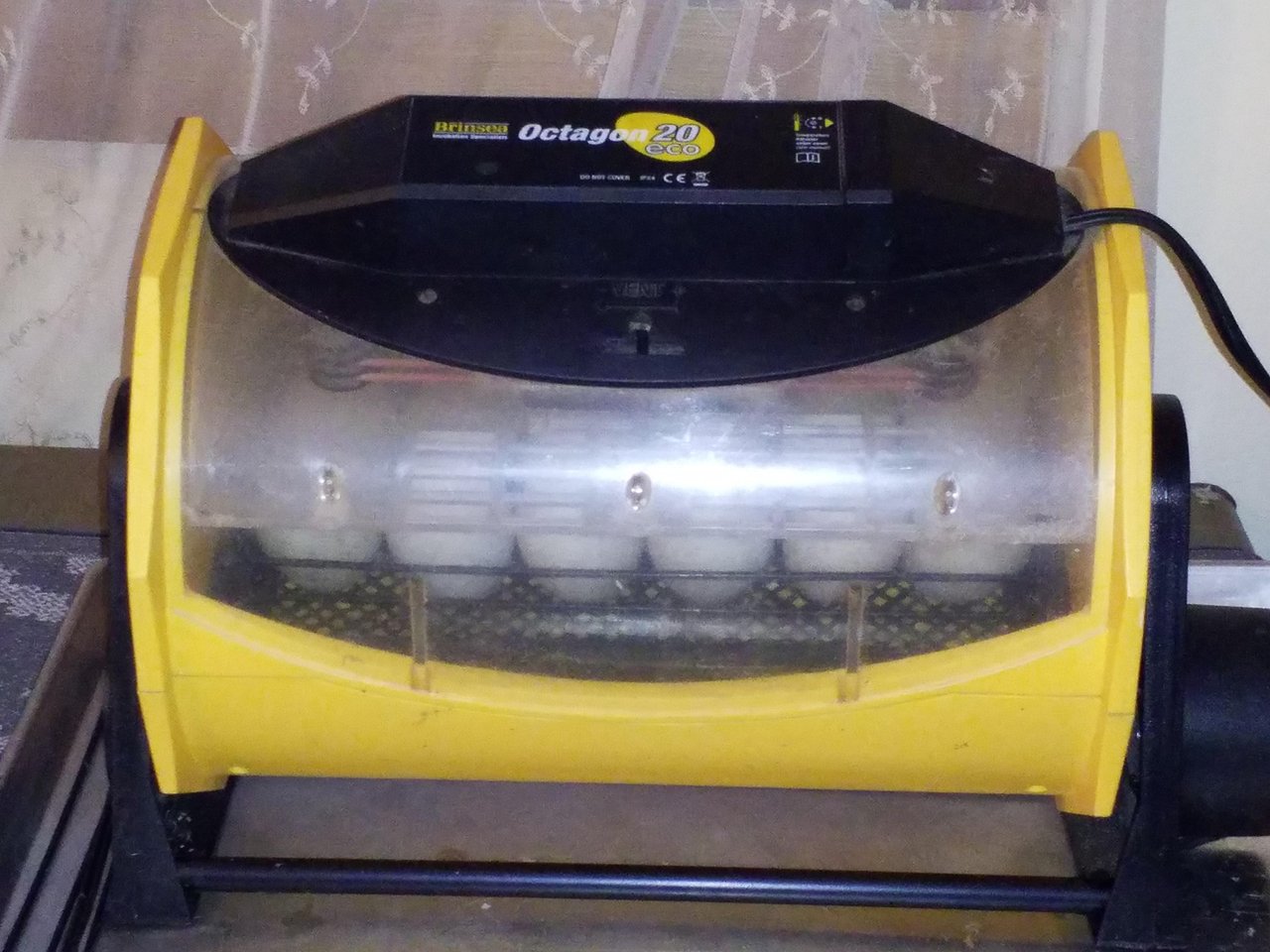 The incubator is used to keep them at 99 degrees Fahrenheit and 55% humidity while slowly rocking them back and forth.
I will be weighing them every three days and on the 10th day I will "Candle" them to see which ones "took" and which ones I need to reject.
The Duck Eggs are supposed to lose 14% of their weight by hatching time. The eggs lose moisture through their shells and the speed of loss is related to the humidity in the incubator. So plotting a quick graph and comparing the current weight to the expected weight you can determine if the humidity levels are correct.
I will keep you posted. Be sure to follow because you don't want to miss the baby ducks! The only things cuter are kittens!