How would you like to give your precious dog a luxurious house to stay? Some people don't care how much they can spend just to make sure their pets will have a comfortable place to live in. Hopefully, those dogs can appreciate the extravagant lives their owners share with them. Ohh, how lucky these dogs are.
Here are some dog houses owned by celebrities
The Alabama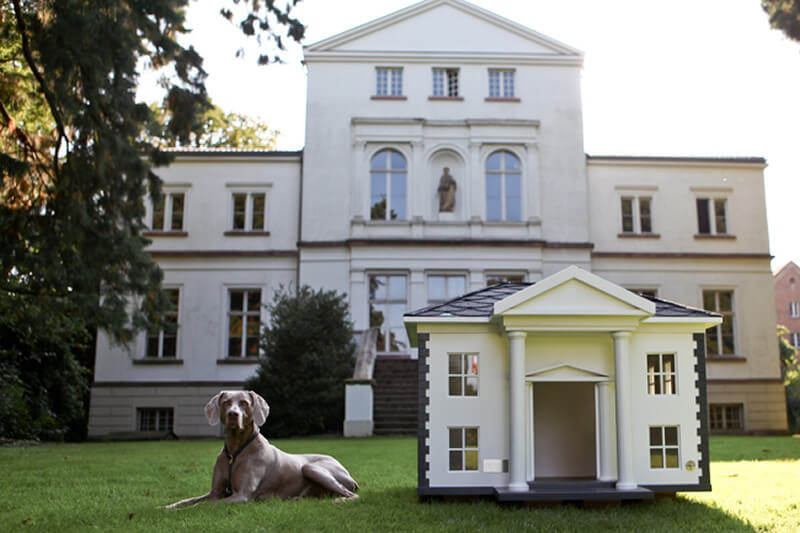 This American southern-style mansion is called "The Alabama". This kind of design is just perfect southern feel for you and your dog.This type of dog house perfectly matches the owner's house, giving your dog's house the same color as well. The color An ultimate southern design for your yard.
The architecture of this dog house is inspired when the United States is just starting. dating back to the very beginning, a design of the classic southern American homes.
---
The hip dog house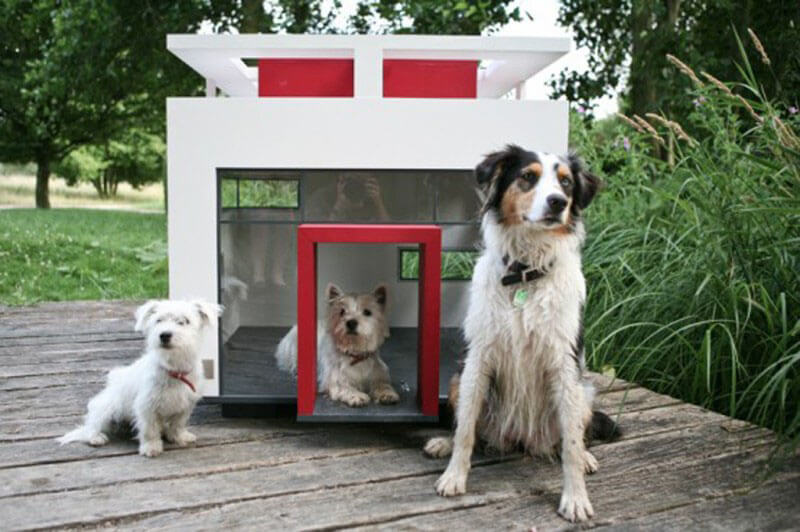 This Germany built dog house' design is based on Bauhaus architecture. like this doghouse, the design is exactly for the convenience of the dog. they made the house light in color and natural light from the skylight can penetrate. they also use plexiglass to make the doghouse much more light inside and dogs can easily view the outside from the inside.It looks simple but easy to clean and constructed in made sure of the durability of the materials.
---
NIce Doghouse to Share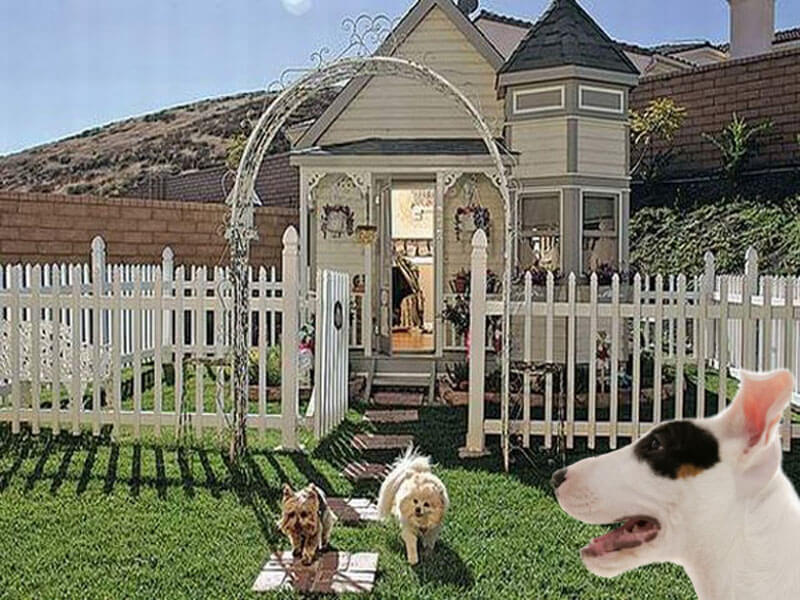 Image Source
A classic Victorian-style doghouse and made to copy the structure of the owner's house. The family decided to build this doghouse for the three lovely dogs named Chelsea, Coco puff and Darla. The price of this doghouse is $20,000, it comes with a nice gate and yard that the dogs will really enjoy.
Inside the doghouse is a vaulted ceiling, the floors are made of wood, each dog was provided its own luxury bed for a comfortable sleep. The height of this doghouse is just high enough for the owner to get inside and play with them
---
Paw Mahal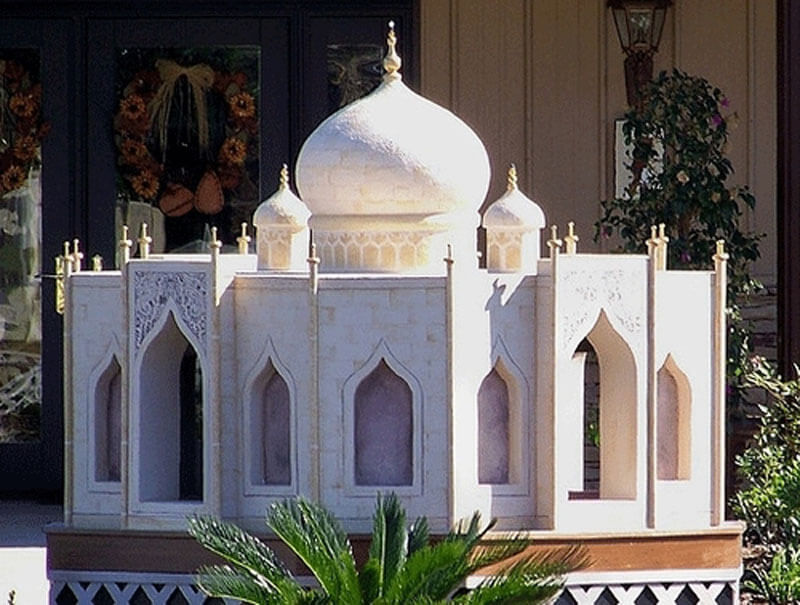 This doghouse is a replica of Taj Mahal. This special structure of a doghouse is built-to-order from Rockstar Boutique. You can request any design or architecture of a most wanted appearance of a doghouse, In this doghouse, everything was customized, from inside where every need of loved pets was provided, to outside appearance of this palace. This castlelike doghouse built in a style that fits for a king.
This doghouse is just big enough for children so they can play with their dogs inside.
---
Hacienda-style Doghouse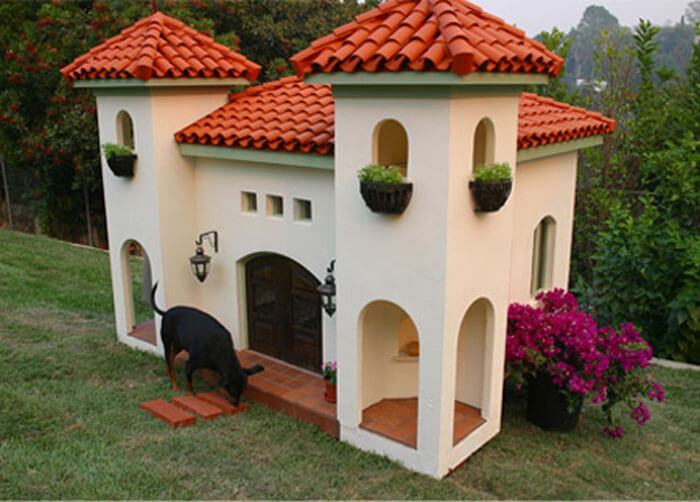 Image Source
Lucky canine lives in this luxurious doghouse. it's a replica of the owner's house Custom designed by La Petite Maison artist and belongs to actress Rachel Hunter's. The inside and outside of this castle were very comfortably customized. The inside part is designed to fit the needs of Rachel's dog to enjoy the comfort, while outside is luxuriously designed from the roof which is made with red clay tile roo while the flooring is of terracotta.
This doghouse is temperature controlled, the dog will enjoy staying in his house and stay cool, and can stay warm on cold season.
---
Fairytale Castle Doghouse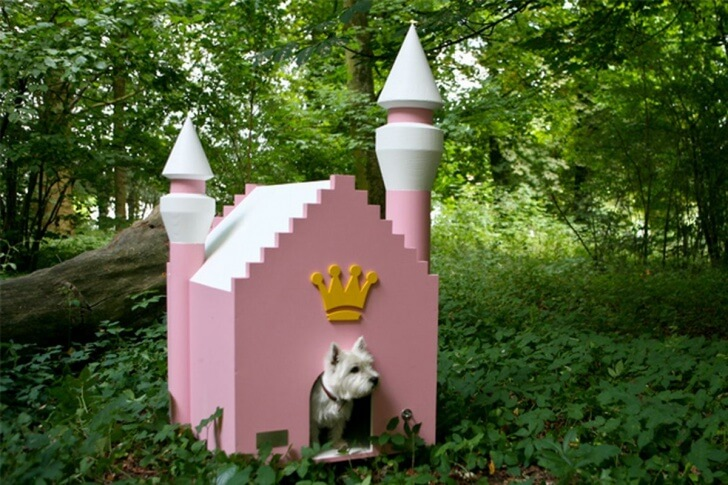 This cute castle is only designed for little dogs This doghouse has a price of only $6,200. The architectural design of this mini castle comes with two turrets, and a coronet on the front of the castle, your dog can really feel like a king of his magical kingdom. This customized doghouse has a crown above the entrance, by request, the name of your dog can be painted free of charge. The dog will surely live in his castle feeling comfortable and enjoying coming in and out of his little castle.
---
The Colonial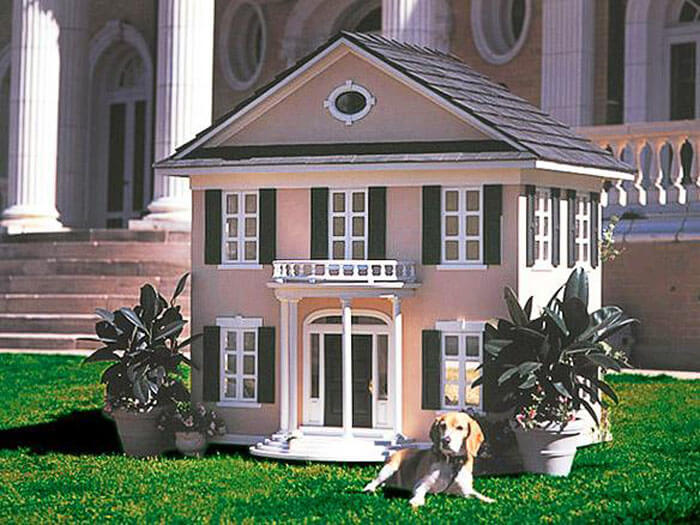 Image Source
This colonial doghouse is so stylish and comfortable, and your dog will feel that he is so lucky, HIs owner lets them experience a luxurious life and all the comfort a dog can ever have. At the price ranging from $6,000 up to the price of $35.000.This architecture was a design made by La Petite Maison. This doghouse is a model and a replica of the owner's house, inside of the doghouse is a luxury bed for their sound sleep also comes with amenities such as climate control running water and lighting.
Your dog will be going to love you if you buy him this kind of doghouse.
$ Those were only a few of extravagant and stylish houses of the fortunate canine of rich
owners. If you give your dog a luxury like these houses, it's likely that your dog will prefer their own personal outdoor house to the inside of your own home.
Thanks for reading Steemians