There is a live before and after having chihuahua's.Now i can't imagine without them.
In the beginning i was afraid how our cats will react, but ...they are best friends, eating together, playing around, hunting each other.
Here are some pics.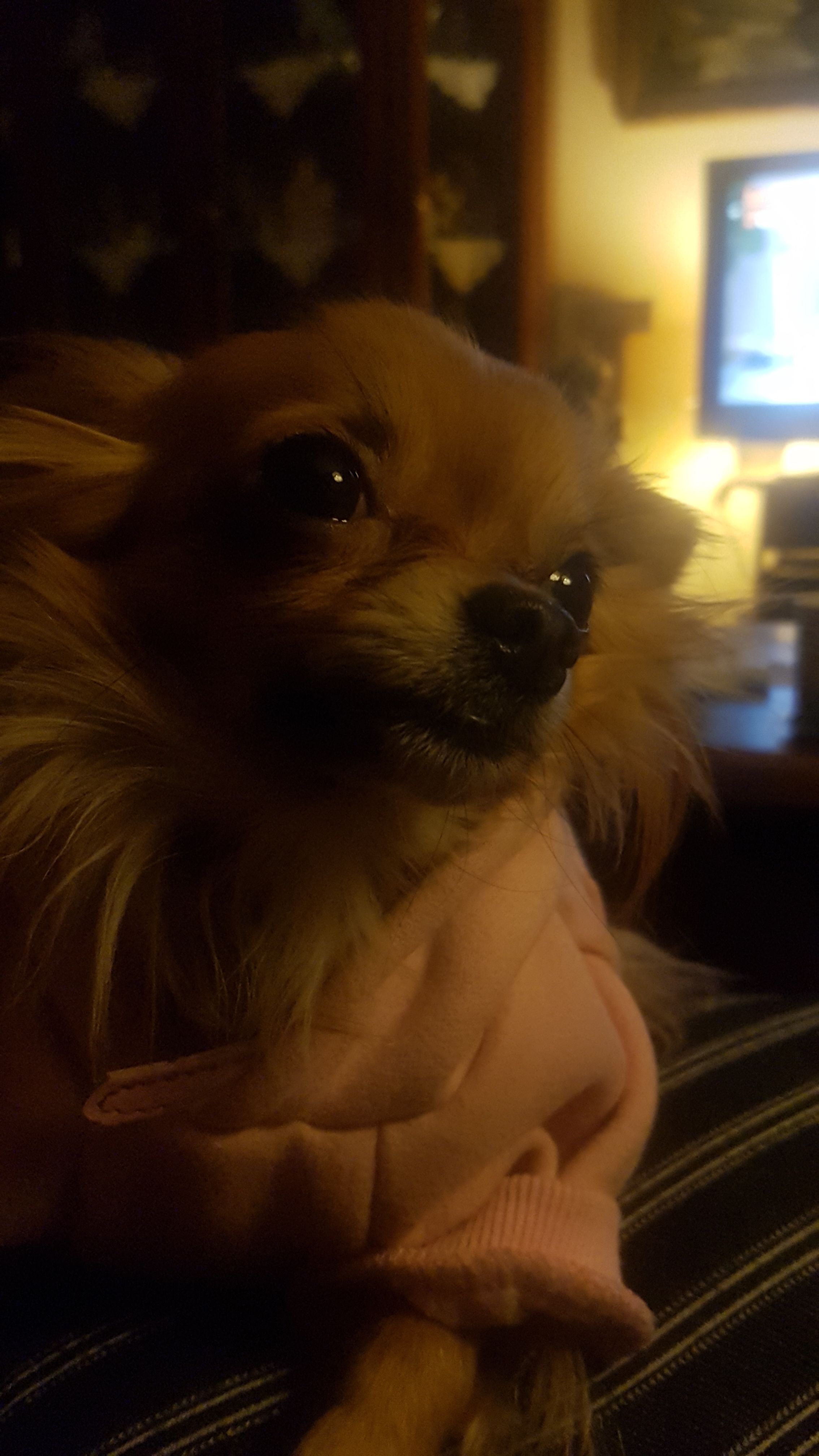 This is our Dior, he likes to be photographed with different clothes he like.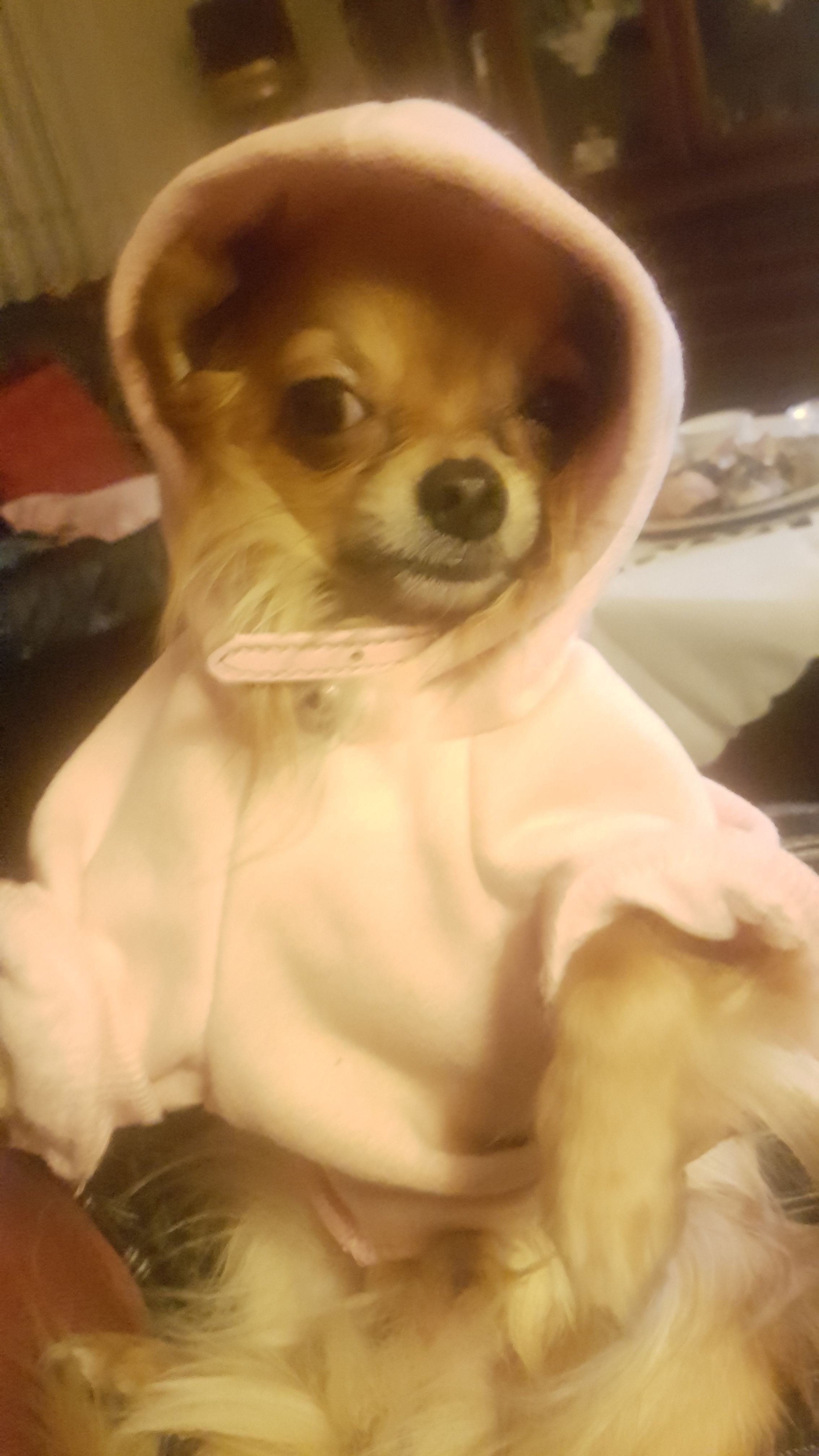 Chanel is our Girlchihuahua, she likes good food and shopping (every girl does)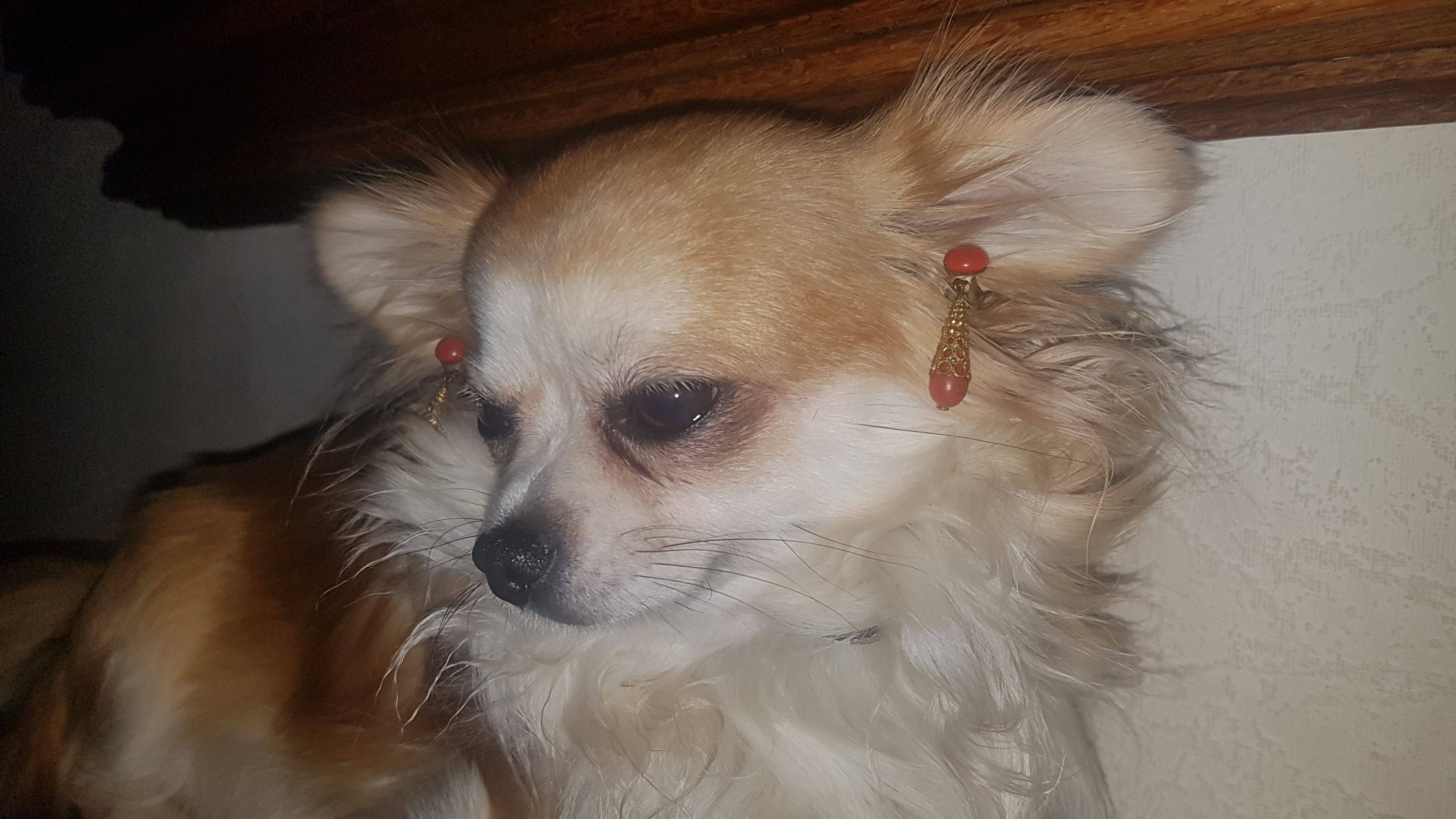 Milo is "chief or big boss", he likes walking, running even in snow or rain.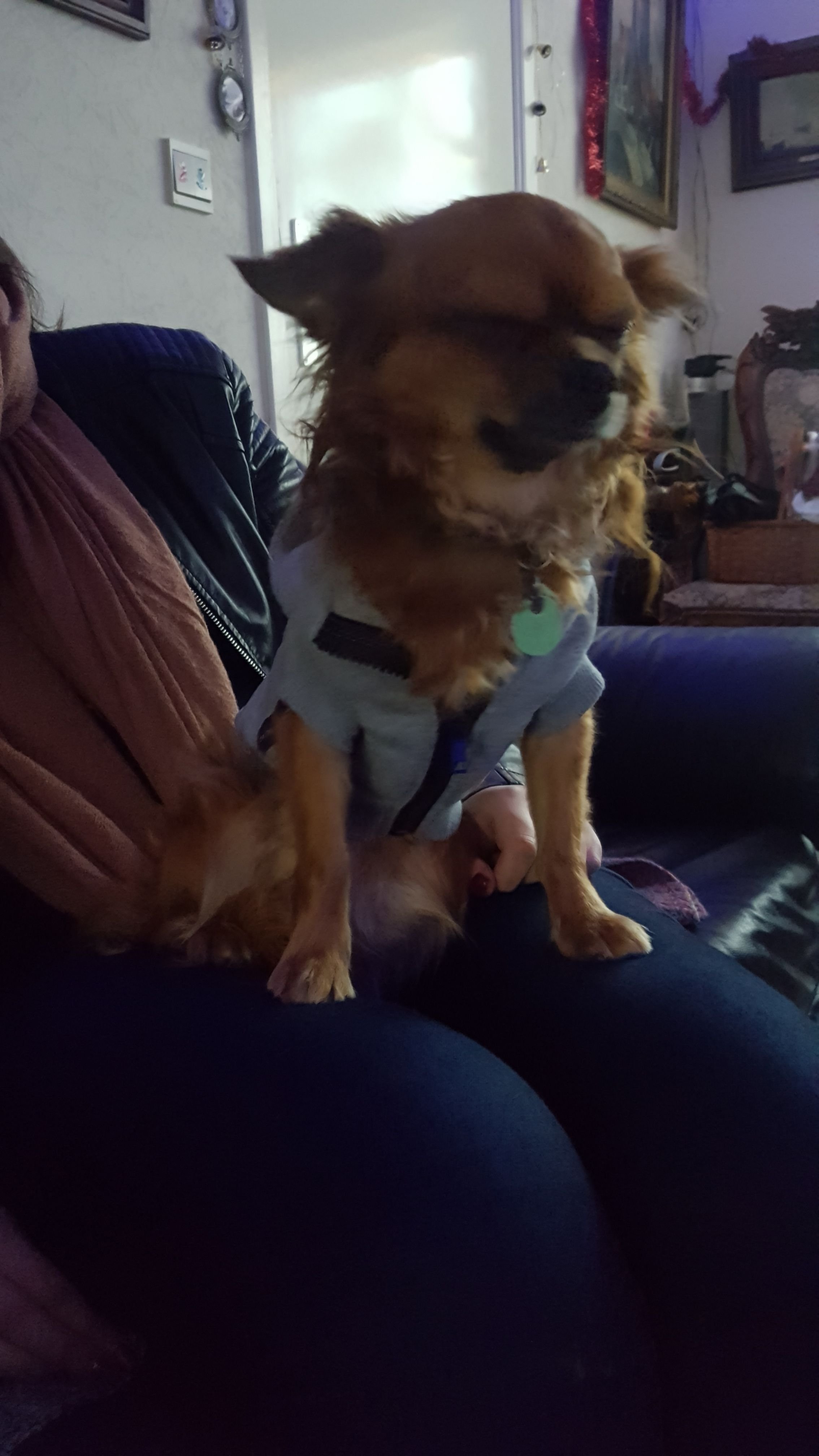 We take them everywhere we can, just get jacket on or grap carkeys, they jump to go.
We are so happy to have them.
Now just having a nice evening with them.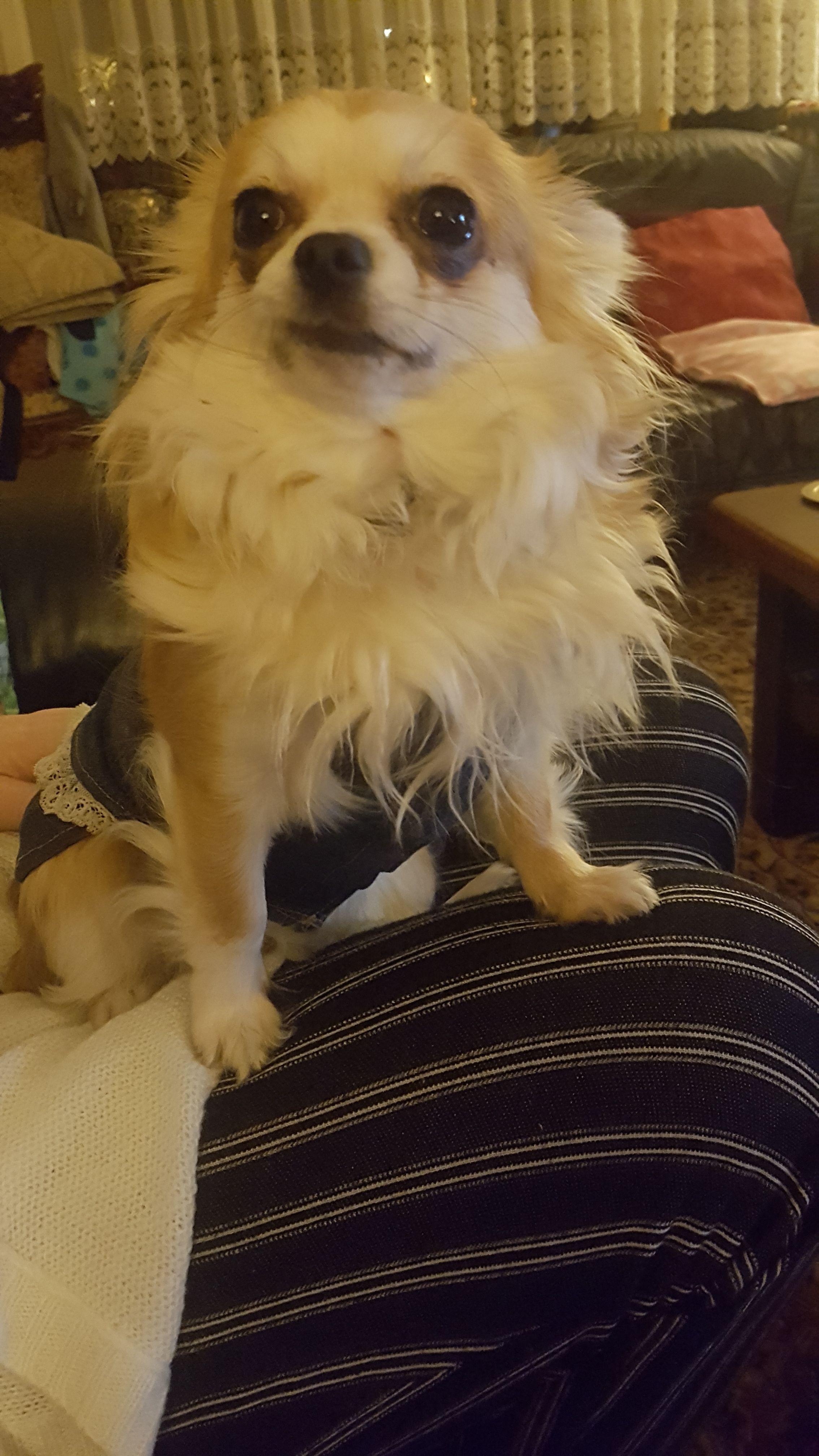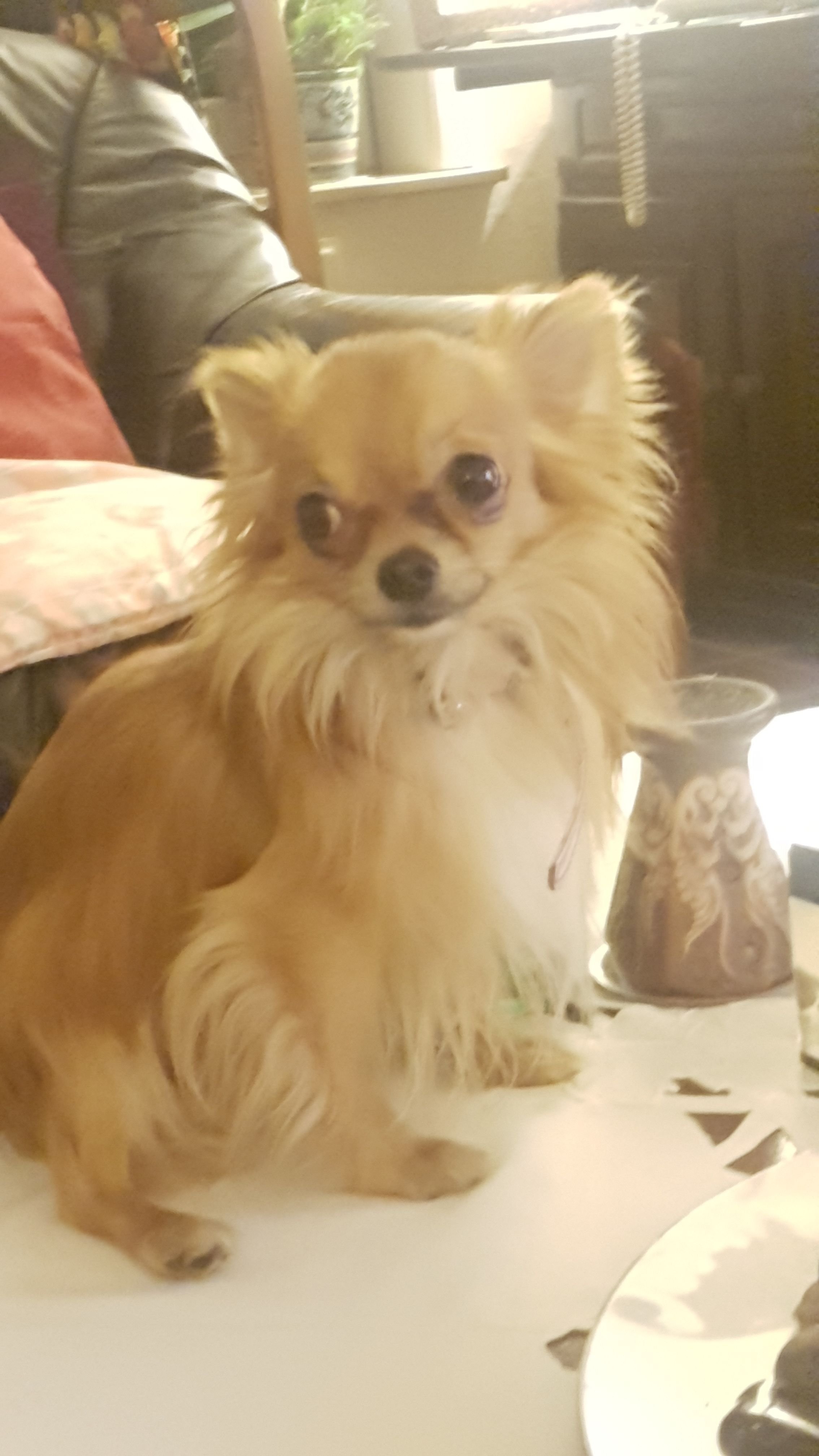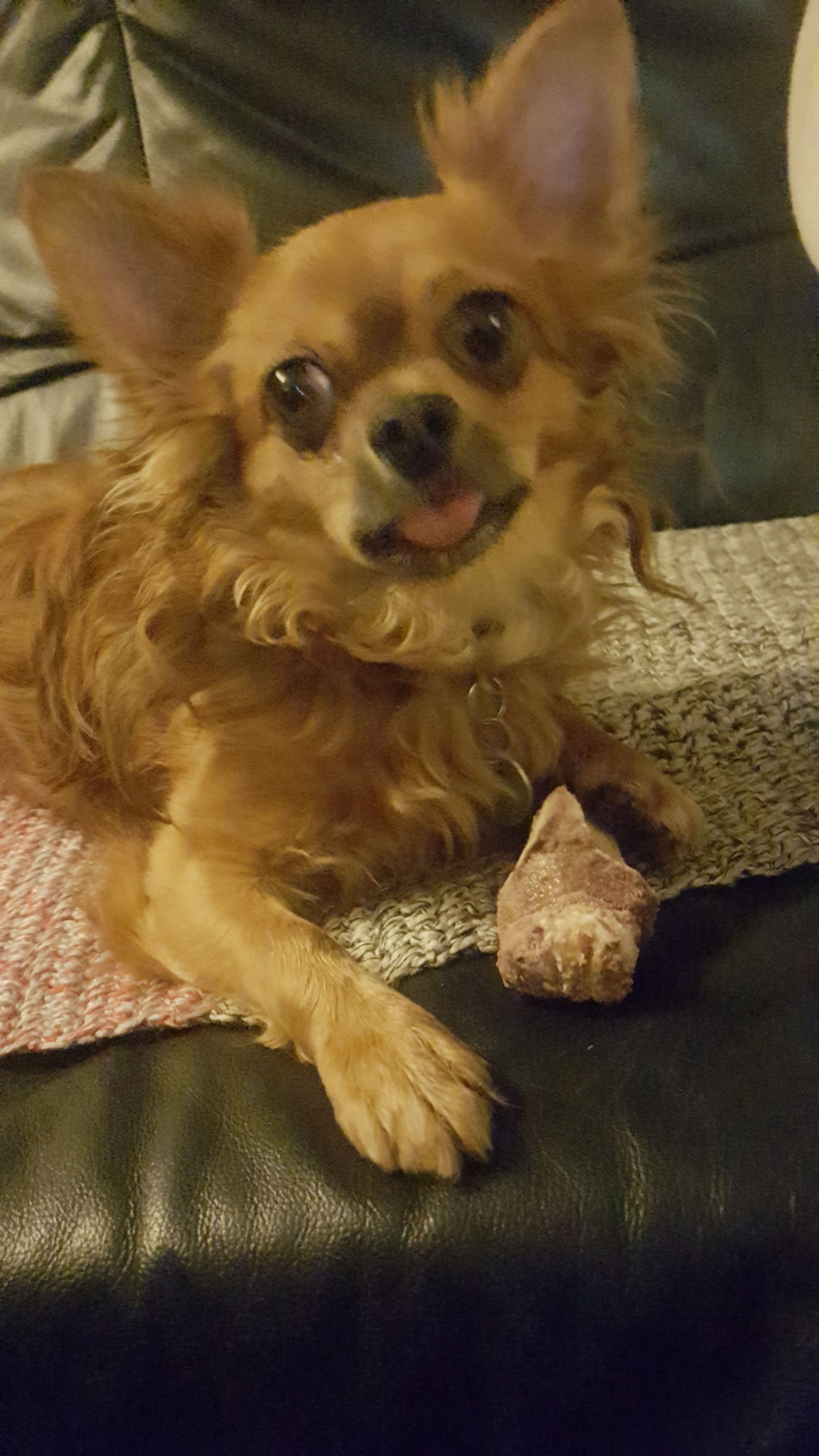 Looking tv and playing around.
Update 22.january.
Today went to "mediamarkt"Breda in Netherland.
Such many lights and tv's running,and so many friendly people giving hugs.
They surely take their chances.Dior, the very little one get's the most attention.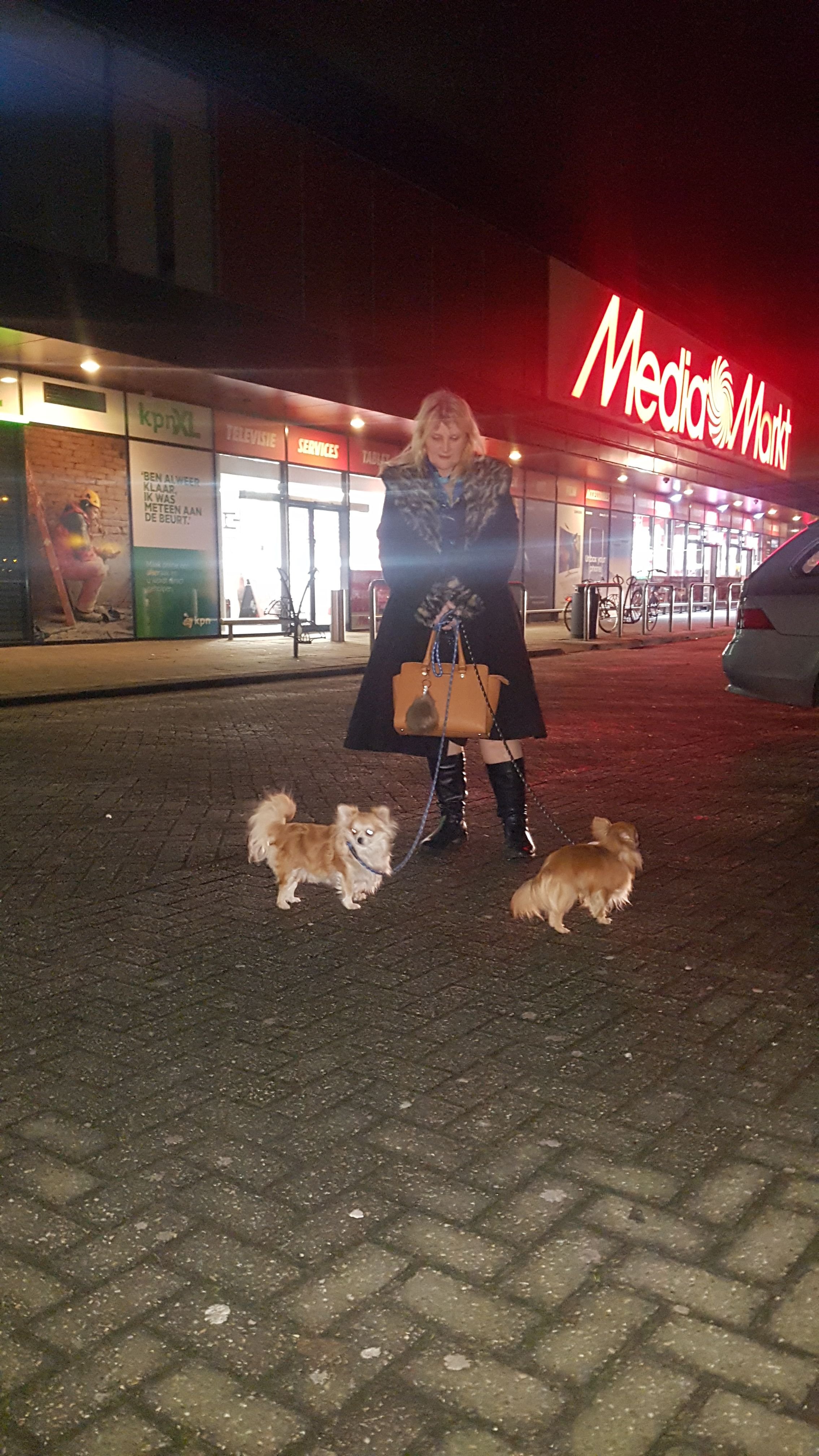 At the front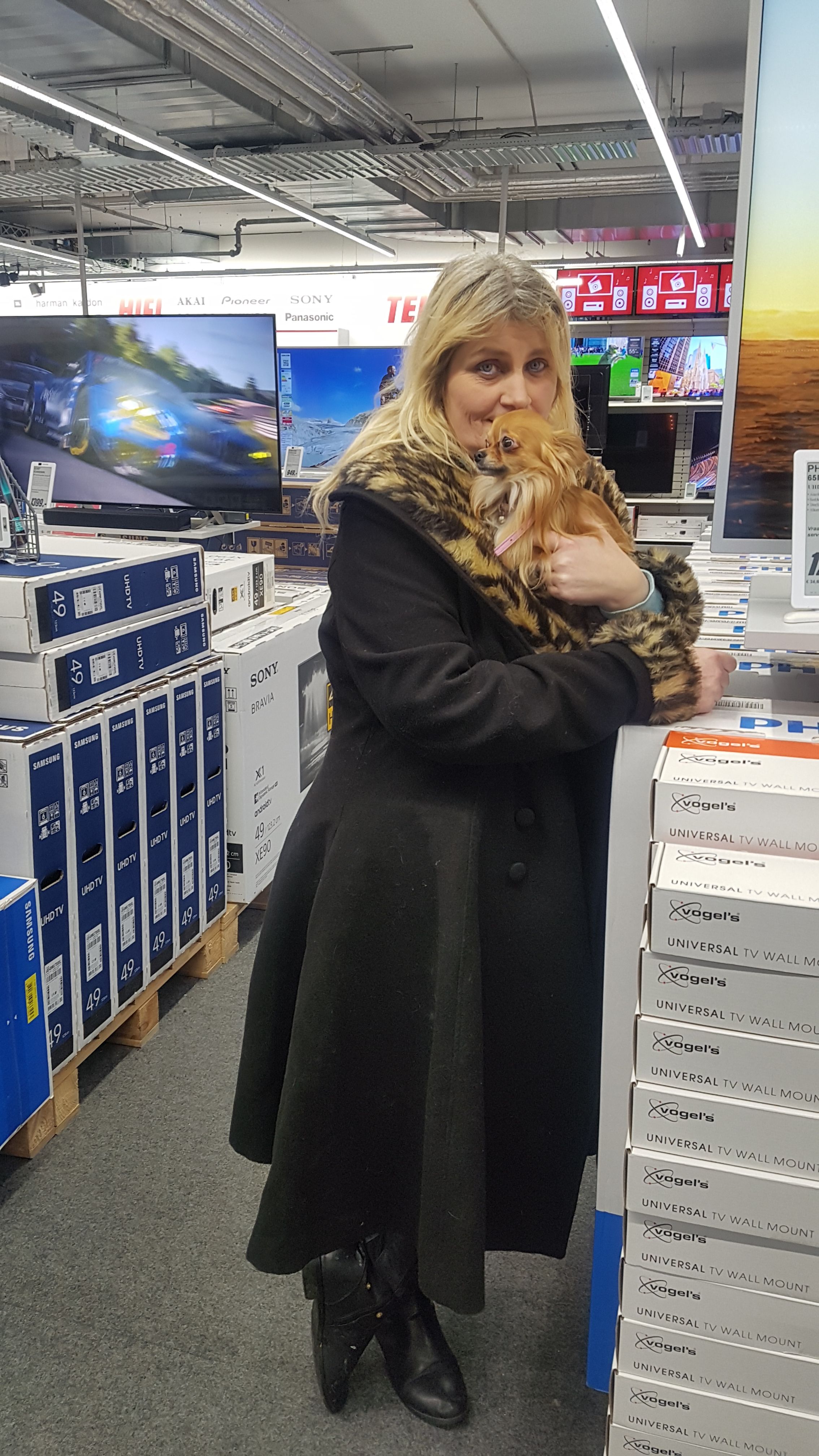 Inside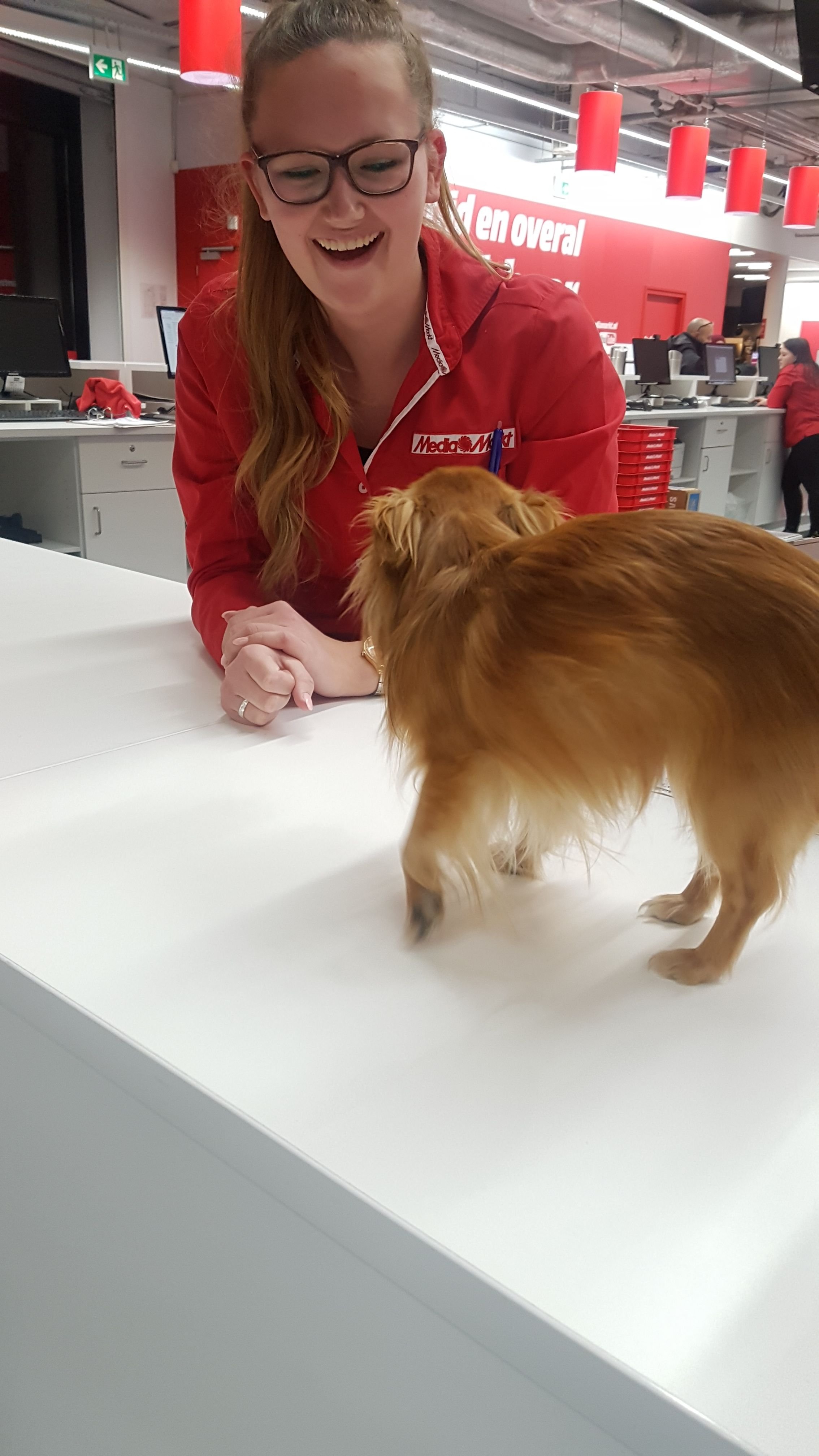 Looking for hugs