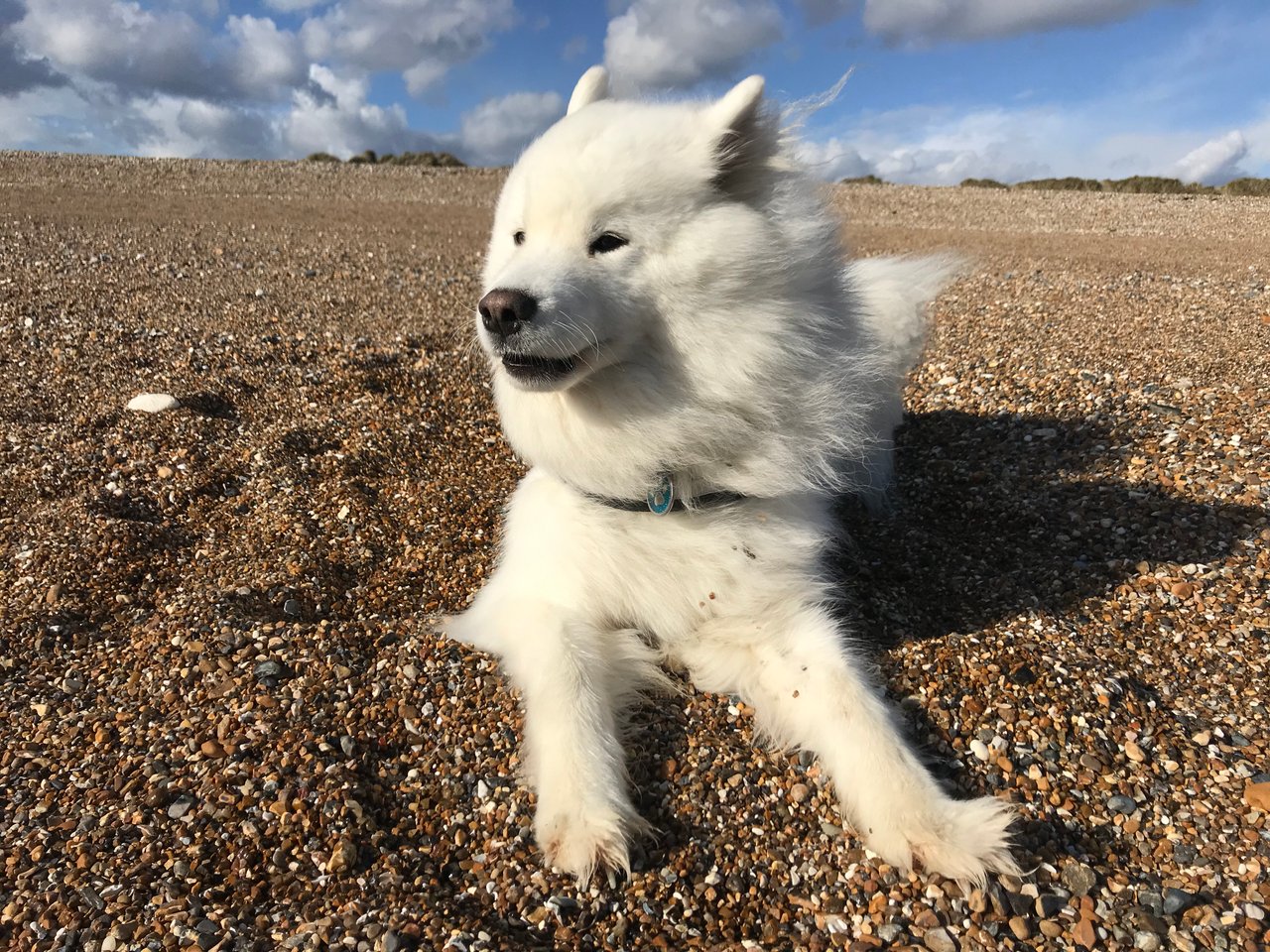 Solomon the Samoyed enjoying his local beach in the high winds.
It was freezing for us hoomans, but he loved it!
He runs around in any direction and then dives his head into the shingle, then points into wind and sits there for a minute or two. It's fun to watch.
He gets a lot of beach walks as we live pretty close to the sea, but his favourite conditions are windy, and when the tide is out.
Does your Samoyed ball of fluff like the wind too?
Let me know down below : vvvvv
#dogsofsteemit #dailypetphotography #Samoyed #Samoyedfans #Solomonthesamoyed #Solomonsamoyed #Puppy #Cutepuppy #Life #Travel #Adventure #Solomon #Samoyeds #Dog #Dogs #Puppies #makingfriends #bestfriend #puppyvideo #love #friends #puppies #bestfriendsforever #art #photography #animalphotography #family #pets #watson #funny #cute #samoyedlovers #samoyedclub #samoyedoftheday #sammie #smilingsammie #cloud #clouds #fluff #fluffy #beach #beachparty #beachwalk