People have heard negative stories about the island of Mindanao, Philippines but I will feature the unique species and other natural flora and fauna that are endemic to the island. This beautiful island has so much to offer and is touted as the Promise Land of the Philippines, and is very rich in natural resources.
Reading and revisiting about Mindanao, I suddenly caught my eye on a colorful and unique bird with a distinct red blotch or patch on it's chest. Thus it looks like it's bleeding.
♪♫ Keep bleeding love... keep bleeding love.... ♫♪ - Leona Lewis
But before we dig in deeper about the Mindanao Bleeding Heart, these type of birds have a so-called LEGEND
Legend of the Bleeding Heart Doves
When an arrogant soldier of Pontius Pilate plunged his spear into the side of Christ as He hung helpless on the Cross, a cruel wound was exposed. Out of the heavens flew a dove, and descending to the cross, the bird gently brushed - perhaps accidentally, perhaps designedly - against the wound made by the spear. The sacred blood of the Savior stained a few feathers on the dove's breast, and from that day to this, every dove of this species carries a few blood-red feathers on its breast - a memento of that incident almost two thousand years ago.
-- https://www.cardcow.com/42437/legend-bleeding-heart-dove-animals-birds/
The Mindanao Bleeding Heart Pigeon (Gallicolumba crinigera)
The bird is also known as Bartlett's Bleeding Heart pigeon, among with 11 other bleeding heart species, this one is more colorful and the bleeding patch on it's breast is darker and more apparent. It is under the birds species under the pigeon family.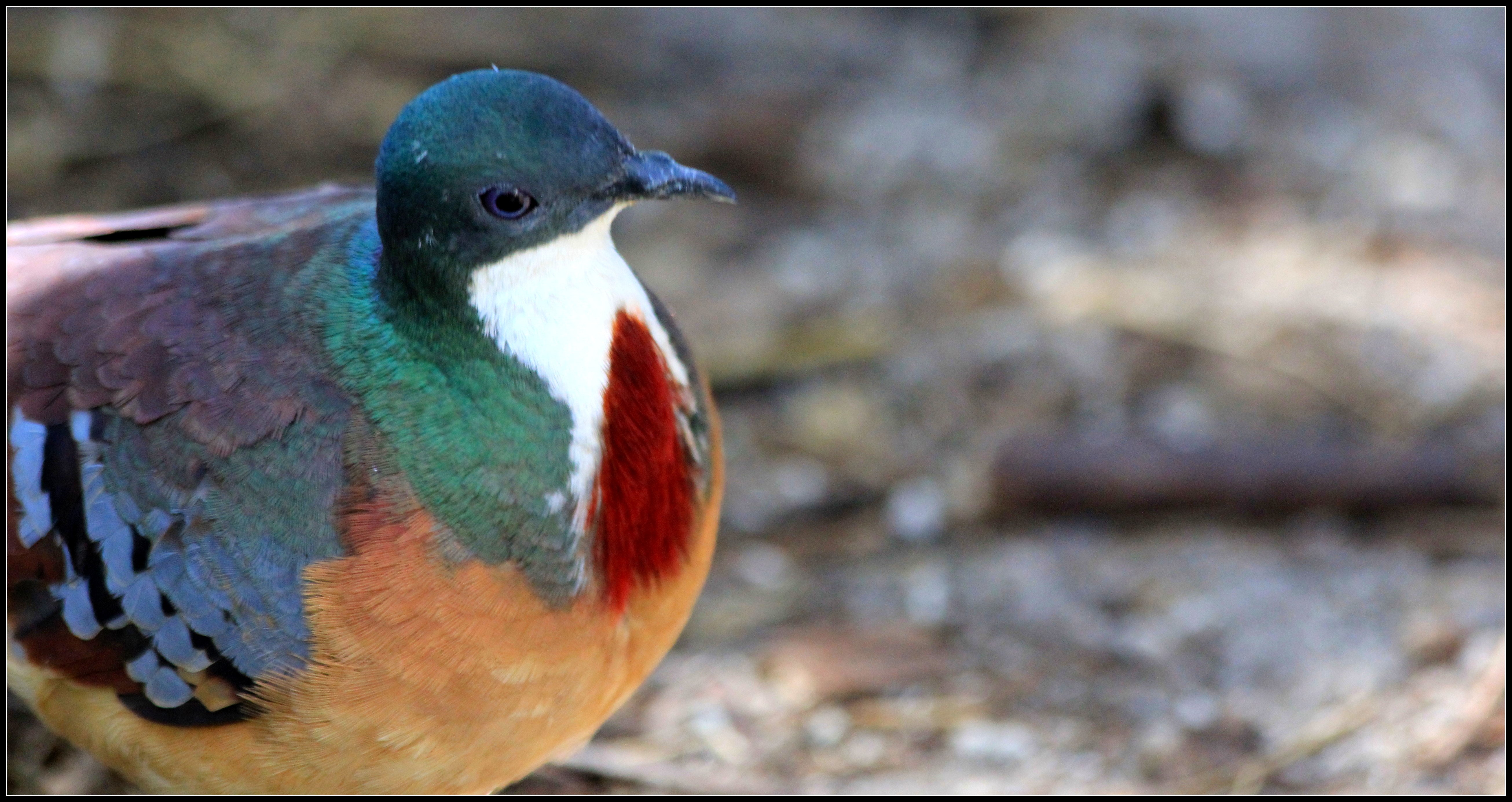 image source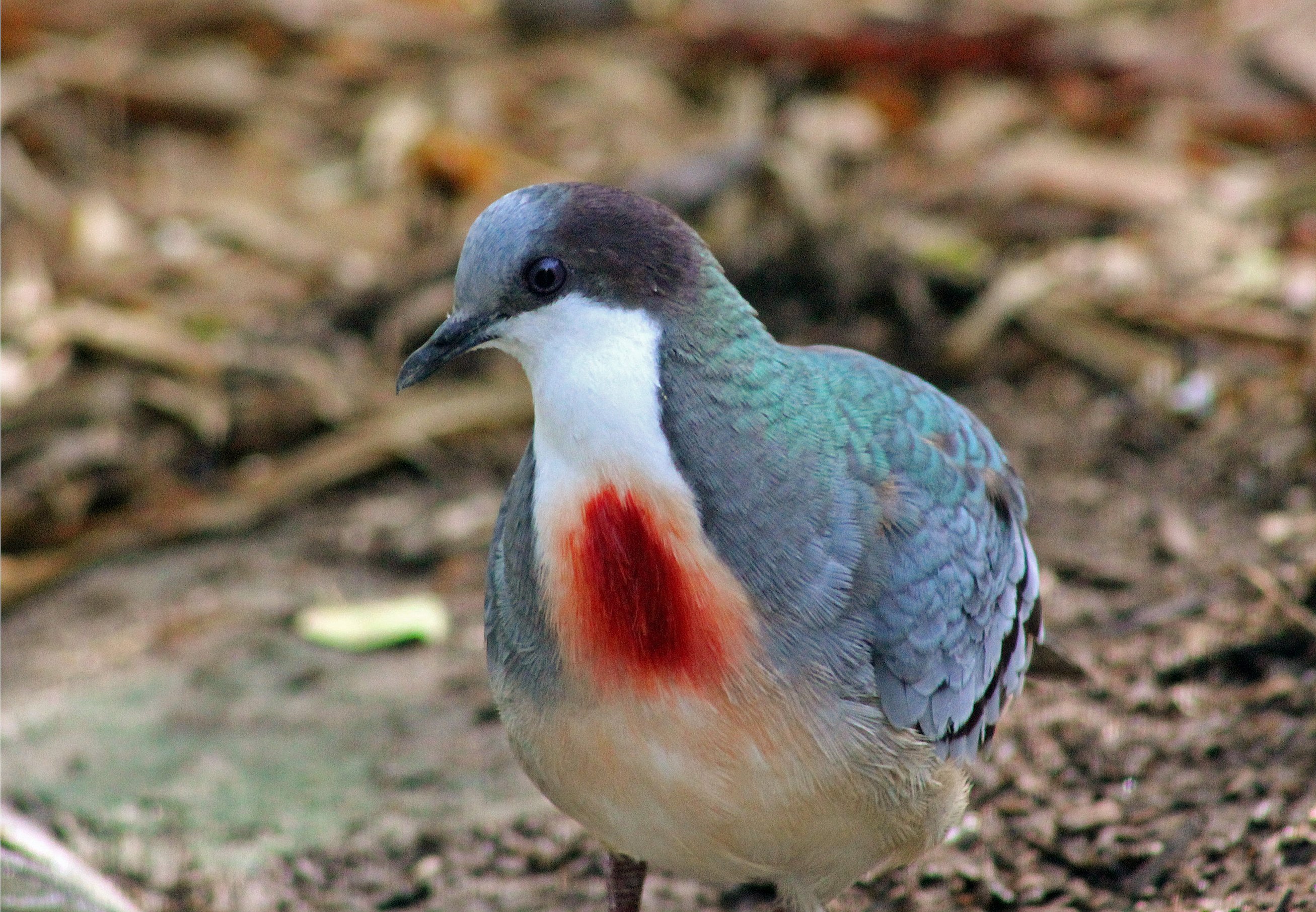 image source
The birds are found mainly in the whole island of Mindanao and parts of the Visayas region namely Samar, Leyte, Basilan, Mindanao, Bohol, and Dinagat. It usually inhabits at below 750 meters in lowland primary forests and secondary forests.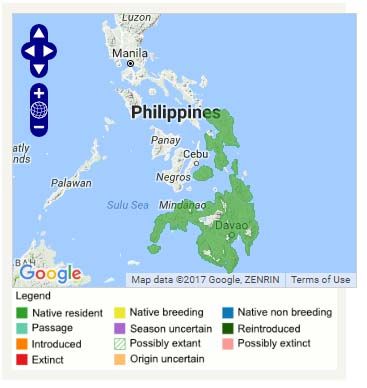 image source
Height
Weight

29-30 cm
184–204 g



It's feathers has brown and greenish metallic spectrum on its head, with a white throat and neck and a purplish brown tail. Down to it's lower breast and belly you can also see dark to light rust or orange hues.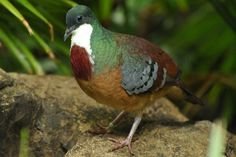 image source


These birds eat usually on forest grounds, it's nutrition varies from worms, insects, berries and seeds. They are usually shy, they fly low and in short distances. You may see them perched in branches if they're nesting or wooing their mate. Just like this video below:

The difference between the male and the female are indicated in these birds eyes. The males iris are blue while the females are purple. They have a distinct cooing that is repeated and breeding happens usually during March to June until the rainy season. They mostly hatch single eggs as most have observed but there is still little information about their breeding patterns.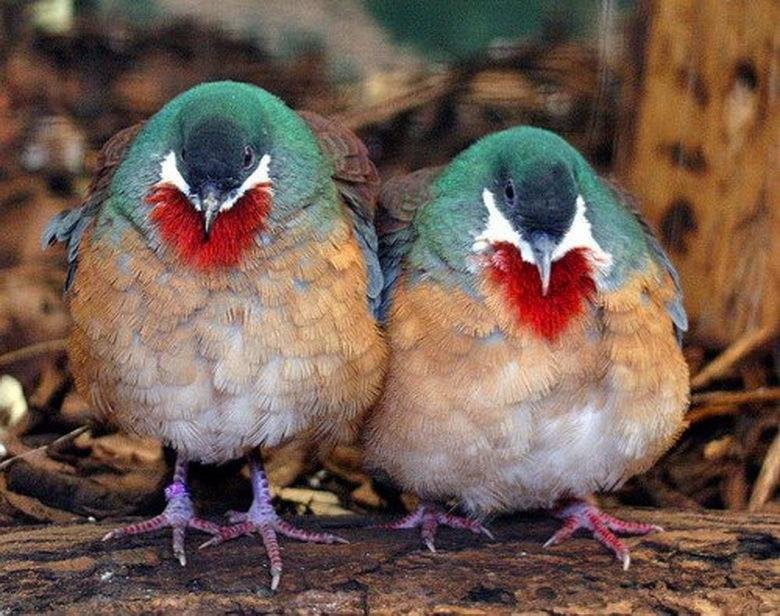 image source
These birds are vulnerable to danger and extinction that's why it's primarily important to spread awareness as to protect its habitat in the forests of Eastern Visayas and Mindanao. Although foreign and local efforts have been made, we hope that my countrymen and fellow Mindanaoans will be able to exercise preservation of these animals and that they may be able to live free in the wild.


sources:
http://www.arkive.org/mindanao-bleeding-heart/gallicolumba-crinigera/
https://en.wikipedia.org/wiki/Mindanao_bleeding-heart
https://www.youtube.com/user/groenelantaarn/videos