Hi Steemers!
First, I wanted to start off with a long overdue illustration: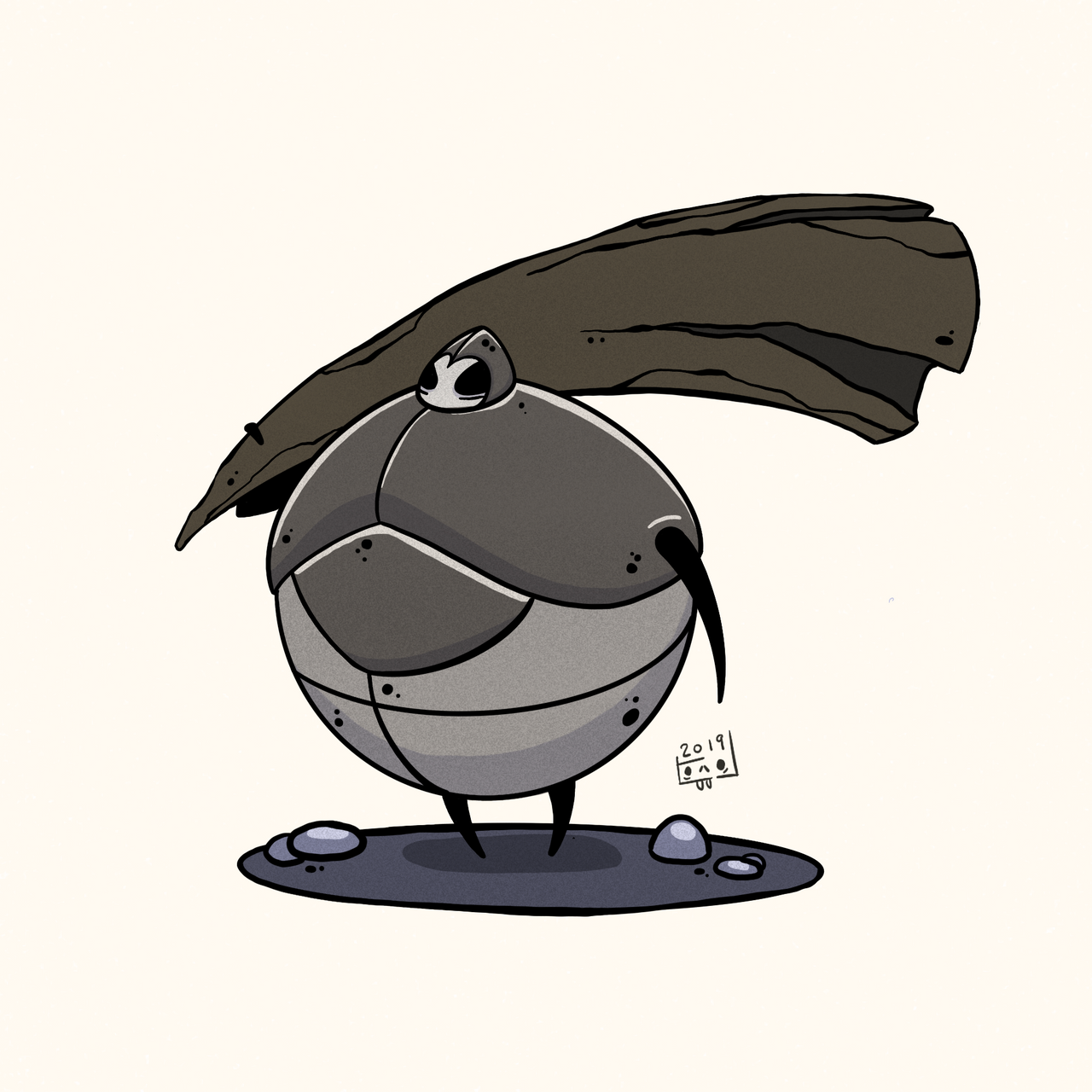 This one is called "Guardian." A fan art piece from my favorite game of this decade, "Hollow Knight."
Second, for anyone who cares, it's been roughly a year and a half since I've posted anything to this blog. I wanted to give some context into why I stopped posting, what I've been up to, and what my intent going forward on this platform is. I'll try to keep it short.
Roughly a year and a half ago I moved back to San Francisco to pursue motion design, after spending 6 years in LA as an animator working in stop motion. At the time, there wasn't much work for me in LA, and I was no longer the "go to" guy for many of my old employers. I felt helpless, because there was no work. And I felt trapped, because all the work that was happening was mostly happening in LA. I didn't feel like I had other opportunities.
Except that I did. While I was sitting around feeling sorry for myself, I was getting a fair amount of inquiries into my availability to take on motion graphics jobs. I didn't feel confident in my abilities to work on those types of projects, so I wasn't taking them. At some point, it finally occurred to me that I should probably learn what I was now being asked to do rather frequently. So I did. I moved out of LA, and stayed with a family member in SF while I learned motion graphics.
All of that time was spent learning how to translate my animation skillset into after effects and other motion graphics software, so I could start taking on that type of work. Within roughly 6 months and insane hours (and ALL of my savings later), a good friend of mine had seen my work, and recommended me for a job at a fintech company in SF doing motion design for their marketing department. I got the job, and have been with the company since (going on 15 months).
So for the past year and a half, I feel like I've been on a totally different path with my career. The work has been great, but -- creating for the sake of creating has been a huge struggle since I transitioned out of stop motion.
This all leads me to why I jumped back onto Steemit. The last few months, I've been really trying to find inspiration again to create, and one of my biggest sources of inspiration has always been social media. Looking back on the few months that I spent here, sharing my work and interacting with some really great people. It made me miss being apart of this unique community, so I wanted to try and pick up where I left off -- posting work and interacting with other members.
I'll start with the few illustrations I've been working on, but as I mentioned, I get a lot of inspiration from others -- I get inspiration from you guys! If you have suggestions for what you'd like to see from me, please let me know and I'll see what I can do. Thanks for reading, and I'll see you in the next post.
Also, I had a bunch of posts documenting a short film that I had made several years back called "I Am a Flamingo". Due to festival submission guidelines at the time, I never actually posted it to the site. I thought this would be as good a time as any to post a link to that film:
Maybe I'll visit my thoughts surrounding that film in another post, but for now, I hope you enjoy!