Hello Steemians! Today I would like to share my Inuyasha fanart with you. Inuyasha is one of the first anime I watched back when I was in grade 6. This is one of those shows which actually got me into anime because it was a really fun and adventurous story. I remember being glued to the TV and anticipating the next day when the following episode would be telecasted.
Inuyasha follows the story of a half demon and a human girl as they go on a quest to find pieces of a sacred jewel which can impart power to demons. Along the journey, they find new friends and new enemies that they must defeat in order to continue moving forward. Although at some point, the storyline got pretty repitive, I'm still glad Inuyasha was one of my first anime.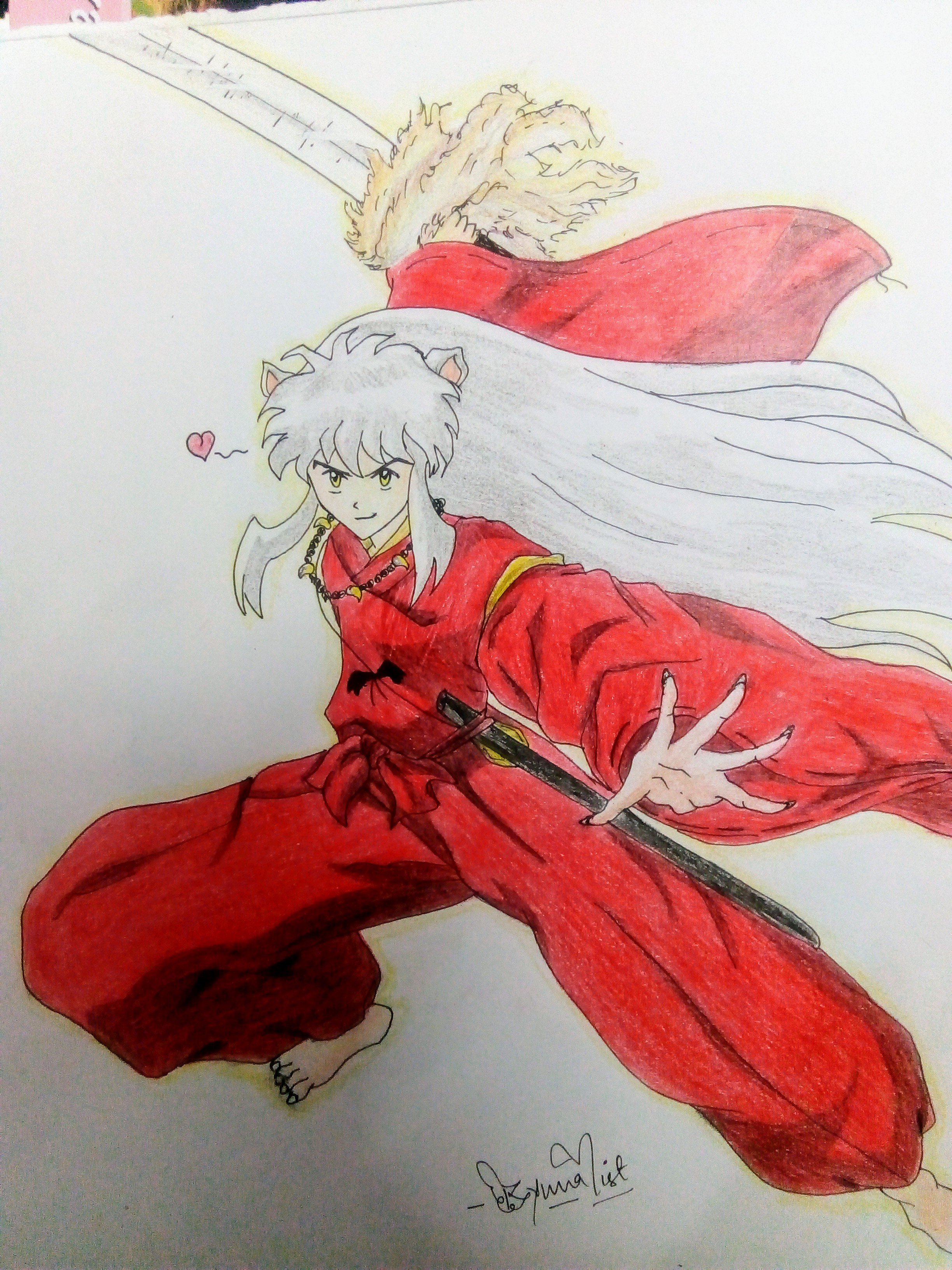 (Source: Picture taken by @ryunamist) Inuyasha, the half demon
This right here is the main character of the series, Inuyasha, a half demon who is looking for the jewel for many years. The name of the show is based on him. His silver hair, I think, is one of the best parts about him. When Inuyasha takes his human form, the hair turns black and he loses his abilities.
The sword he is holding is called Tessaiga, forged by a special blacksmith and made from the fangs or a powerful demon, Inuyasha's father himself. Throughout the initial parts of the show, Inuyasha's brother tries to take Tessaiga away from Inuyasha since its power is believed to be unrivalled. The sword usually looks like a normal Katana but changes into a wide off white fang when weilded.
I have but one draft for him and once again, there's no process image because I forgot to take any. I made the same mistake for the next few art and hope you forgive me for that. Sigh...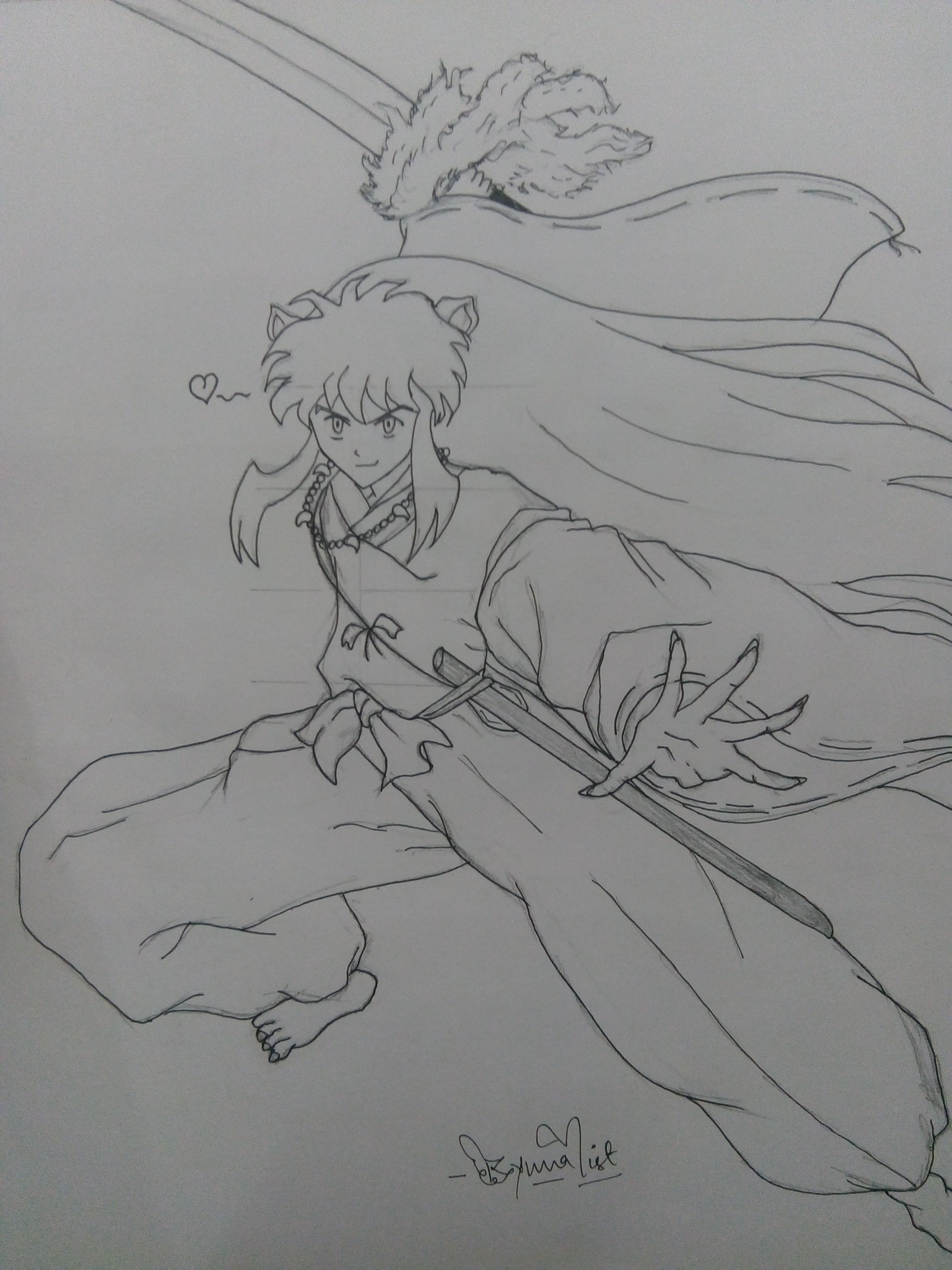 (Source: Picture taken by @ryunamist) Final pen sketch
---
What do you think of my art? Do you watch anime? 😄


That's all for this post! Thank you for visiting.
See you soon 😘😘
Have a great day~~

(Image Source)