Hello Steemians! A while back I shared my March Draft of Shingeki no Kyoujin characters and told you that I've been finishing those pieces. Here's another finished version and it's Mikasa this time! Although I have to admit I messed up her hair a bit 😅 (a lot! They look like ugly tentacles wriggling around. Sorry if you can't unsee! Cause I sure can't 😫😫) .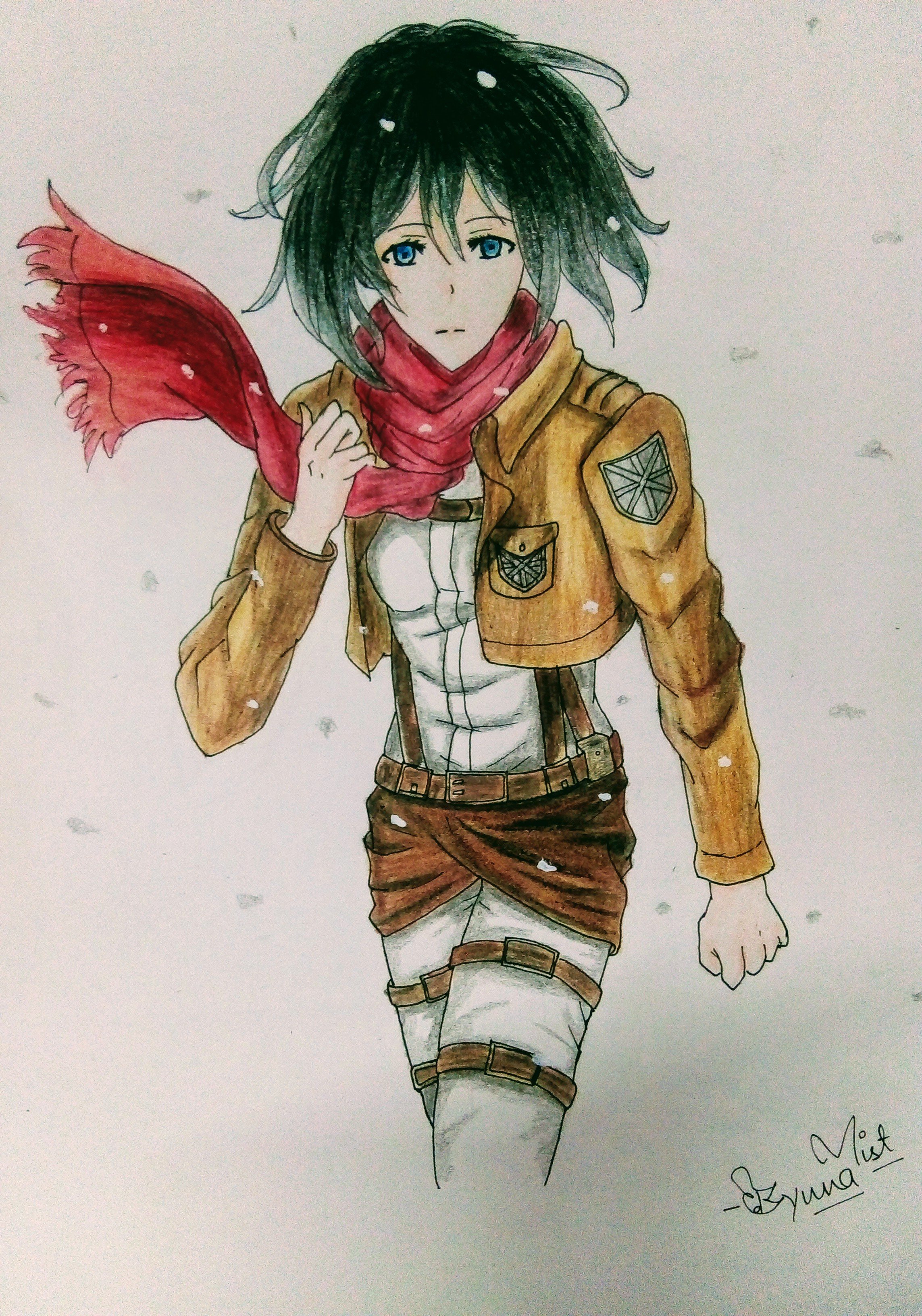 (Source: Picture taken by @ryunamist) Mikasa Ackerman
Mikasa is pretty much the female lead of Attack on Titan and she's crazy strong! I go bonkers everytime she fights because it's a sight to look at. Mikasa is my second favourite character after Levi but that's just because I easily fall in love with characters that fight well. XDXD I bet she has amazing and underneath that get up. 😍😍
I don't have many process image for the art but I remembered to take some pictures for this one. I'm glad to let you know that I'm almost done with my March drafts and the only one left for now is Eren and his Titan background. I haven't posted the others but I'll make sure to share them here on steemit. I also have some minor drafts that I don't plan to color right now so those will have to wait!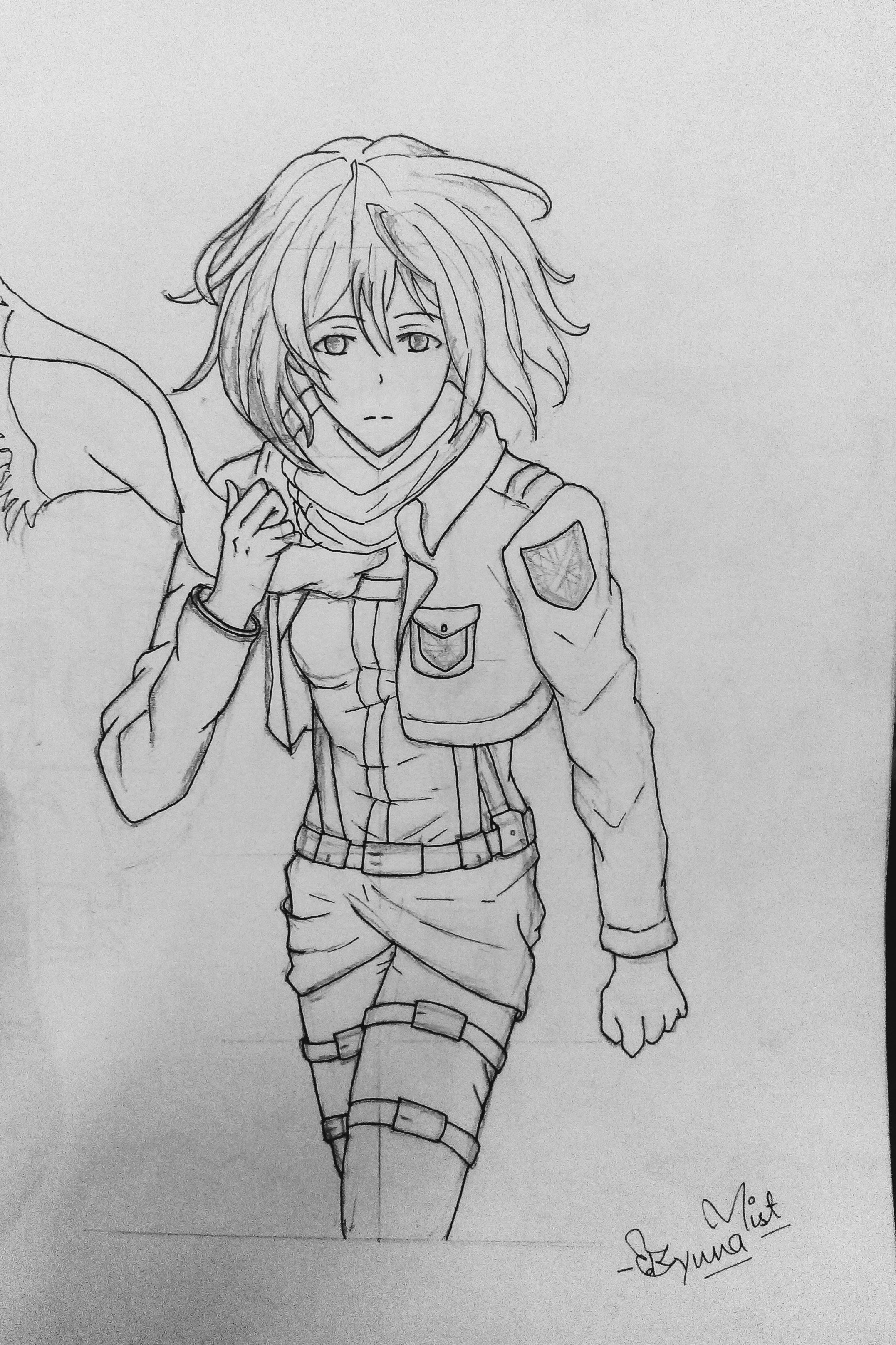 (Source: Picture taken by @ryunamist) Final Pen Sketch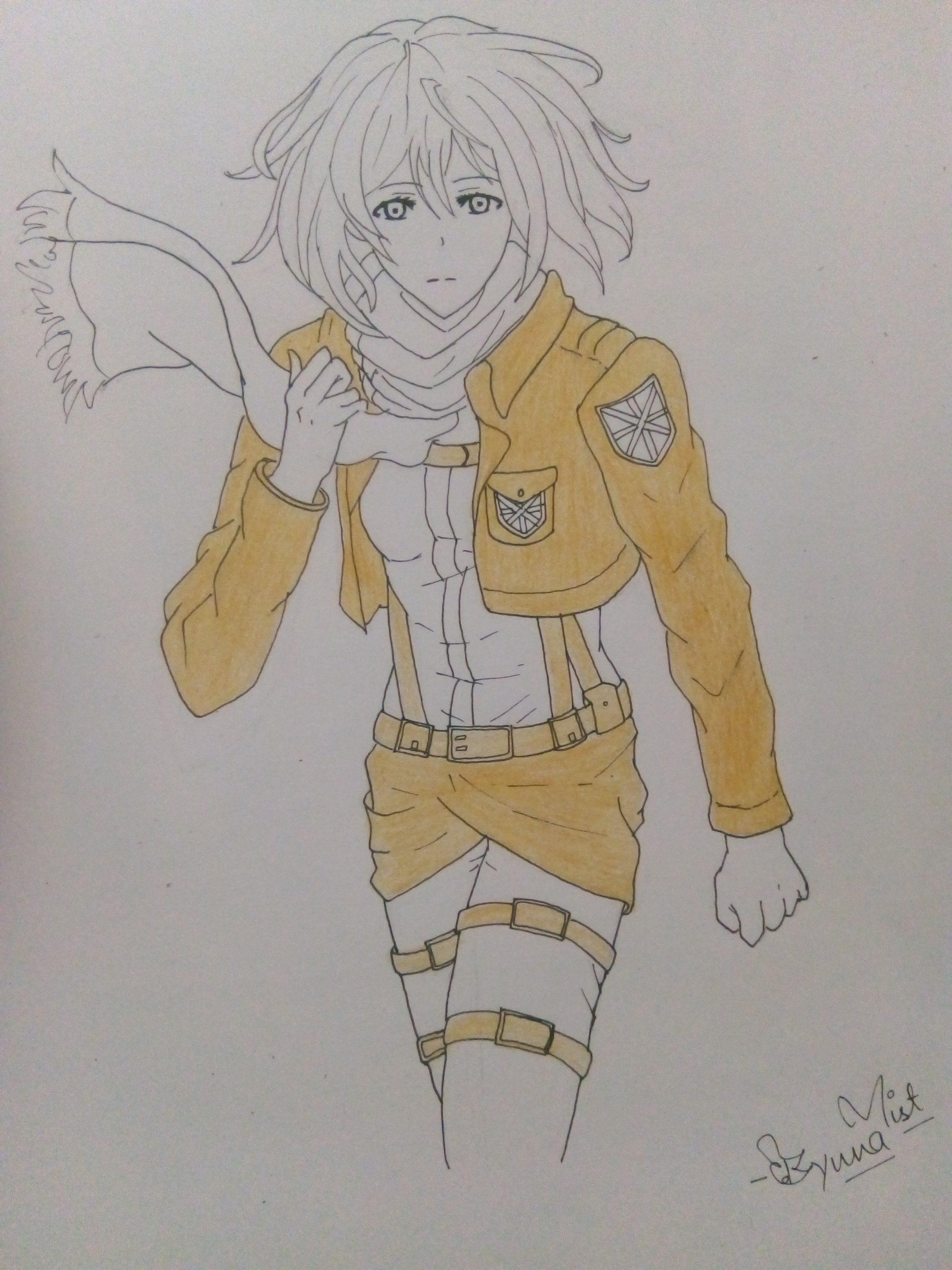 (Source: Picture taken by @ryunamist) First Base Color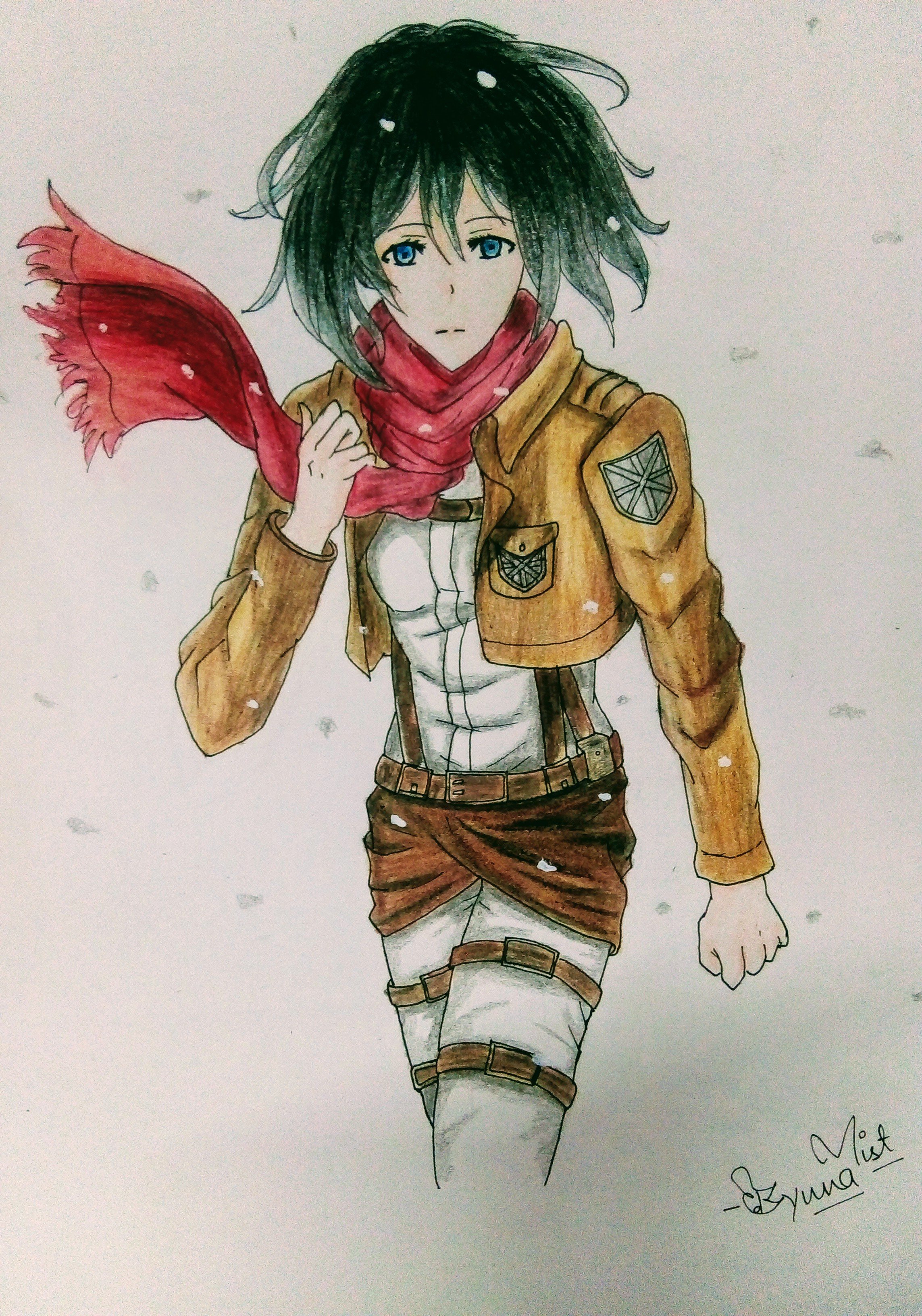 (Source: Picture taken by @ryunamist) Continue adding darker shades and use eraser to create highlights
---
So, How is it? Have you watched Shingeki no Kyoujin?😄


That's all for today! Thank you for visiting.
See you soon 😘😘
Have a great day~~

(Image Source)