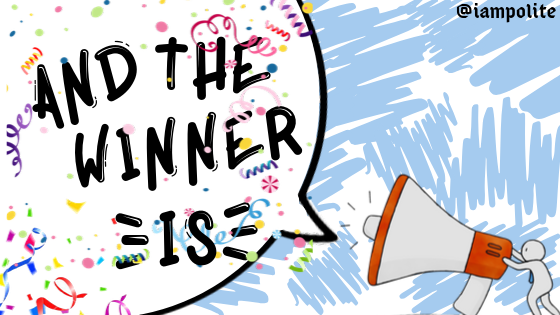 Hello Everyone!
So, Let's distribute the prize to this week's Sports contest winners. Presently, the contest has only one winner and two random participants. But still, I am working to provide prizes to all the participants and to increase the prize of the winner. I'll fix it soon. Till keep playing.
Now, let's do it. I am using a random picker https://picker.steemify.me/ for picking usernames. If it picks a bot then I'll repeat the process until it gives me a human winner. Additionally, soon you will be able to watch the picking process on youtube if you want to verify fair play.
Total Post Payouts: 2
Prize Pool: 600 x 2 = 1200 SPORTS
Total Players: 11
@barmbo | @davidesimoncini | @fredkese | @kirstin | @onebiz | @lostprophet | @onebiz | @rickie | @samsemilia7 | @sifondeseltz | @wongbraling
CONTEST #034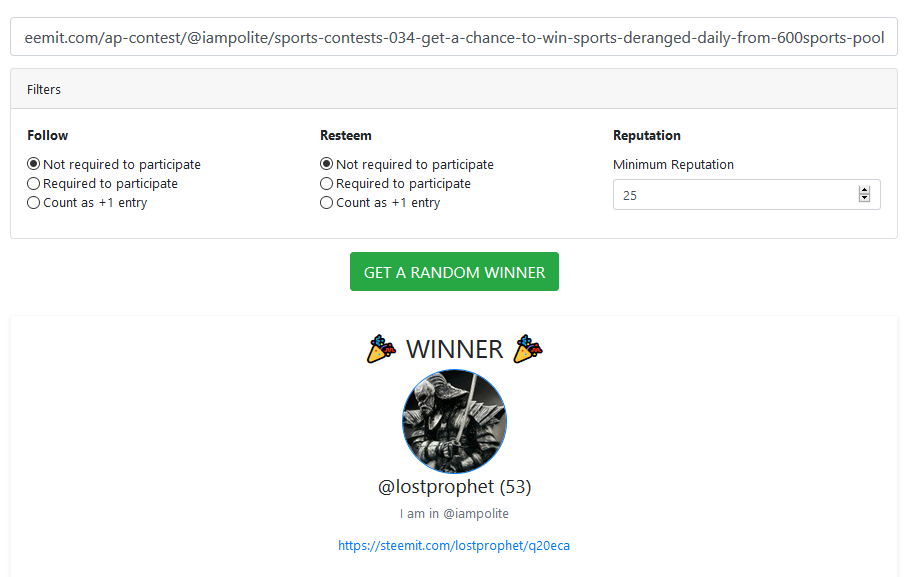 The two other winners for the contest are @samsemilia7 and @kirstin


CONTEST #035
And the winner is @kirstin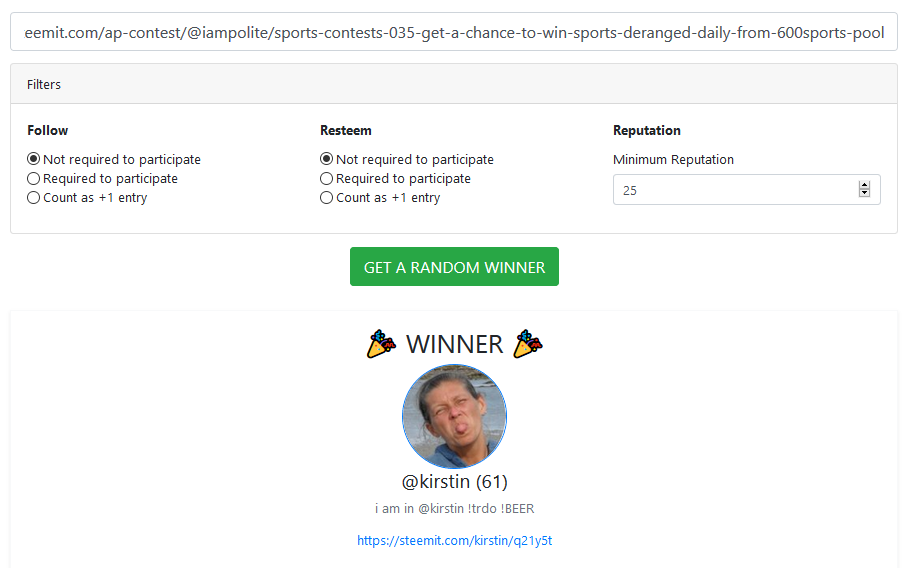 The two other winners for the contest are @fredkese and @onebiz
So, congratulations to all the winners. Keep Playing. All the Rewards has been sent. See you in the next contest.