This is a unique application that gives you a timer that help you enjoy the ability to be able to focus on something within a given period of set timer such as 10mins, 20 mins and more.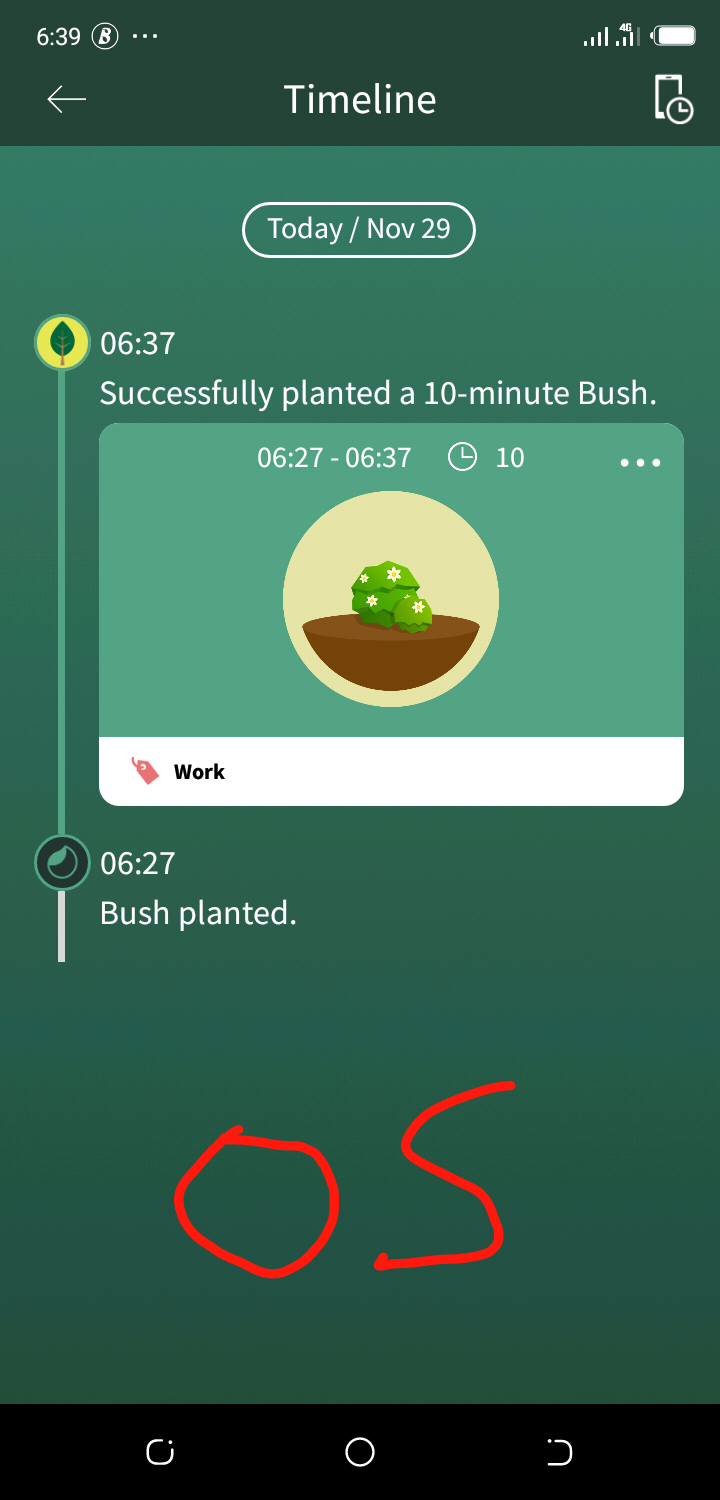 The name of this app is called Forest. And just as the name implies, this is a game with set timer that allows you plant a seed in the forest within a set time of your choice. The seed planting turns out to be a success whenever you are able to achieve continued success without failure during your set time.
The main idea about is that you shouldn't leave the app or check other app, this is simply because your tree becomes weaker if you do that.