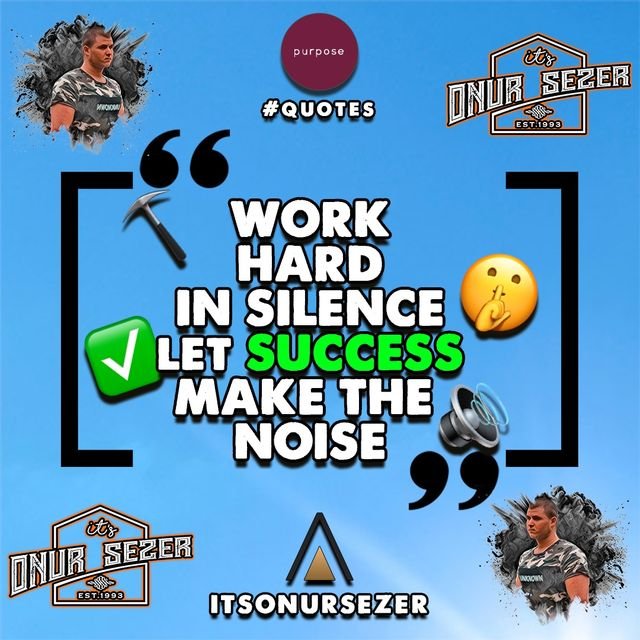 Work in Silent
English 🇬🇧:
I always find it funny how people sometimes judge me. I've always been the same guy I was yesterday, I can't be more or less than yesterday. I just have more opportunities to show myself today than I used to.

2 years ago I didn't have a new MacBook and so I couldn't be really creative. Today I'm 24/7 at the laptop and let my creative ideas run free.

Today people are enthusiastic about me but I laugh inside because I always knew my strengths. Sometimes I only think to myself: Wait until I am fully technically equipped what I can then conjure.
Deutsch 🇩🇪:
Ich finde es immer witzig wie Leute mich manchmal einschätzen. Ich war immer der Typ der ich auch gestern war, ich kann nicht mehr oder weniger als gestern. Ich habe heute einfach mehr Möglichkeiten mich zu zeigen als früher.

Vor 2 Jahren hatte ich keinen neuwertigen MacBook und konnte deshalb nicht wirklich kreativ sein. Heute bin ich 24/7 am Laptop und lass meiner Kreativen Ideen freien lauf.

Heute sind Menschen von mir Menschen begeistert doch ich lache innerlich, denn ich kannte meine Stärken schon immer. Ich denke mir manchmal nur : Wartet ab bis ich voll Technisch ausgerüstet bin was ich dann so zaubern kann.