I recently had to move out of my apartment and I really miss it already.
Here's a picture of me looking out of the window.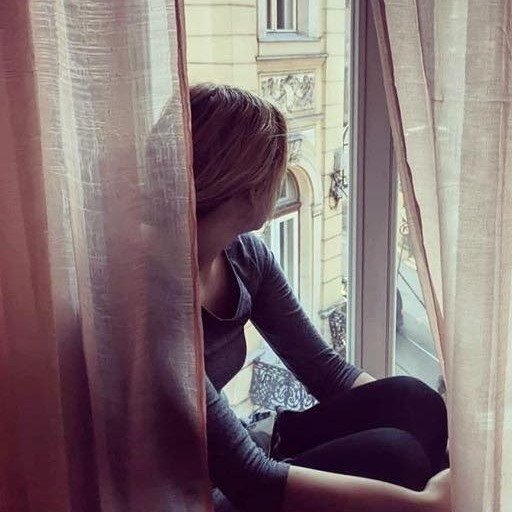 The building was built between two World Wars and follows the Austro-Hungarian style of architecture. Even though I grew up in a city that has a lot of history and is about a thousand years old, it still feels quite surreal living in a place that is almost a hundred years old.
An irrational part of me really wants to buy this apartment, even though the price is completely out of reach from my budget. It's still nice to dream about it. Perhaps one day when I'm rich and famous (or just rich, I don't mind being just rich), this will become my permanent home.
I have spent many hours daydreaming about fixing up this place and decorating. I know what kind of carpet I want where and the wallpaper. I would keep the kitchen as it is, just sandpaper it a little and put a new splash of wood stain.
But those are just dreams.
There's a whole discussion to be had about renting vs. owning and I'm not going to get into it now. There are pros and cons for each and some of us will never be able to have the means to own our own place, judging by the world's economy. Still, having a place to call your own and never having to think about making the rent on time or dealing with landlords is very appealing.
Even though it's not in the cards right now, nobody can stop me from dreaming.