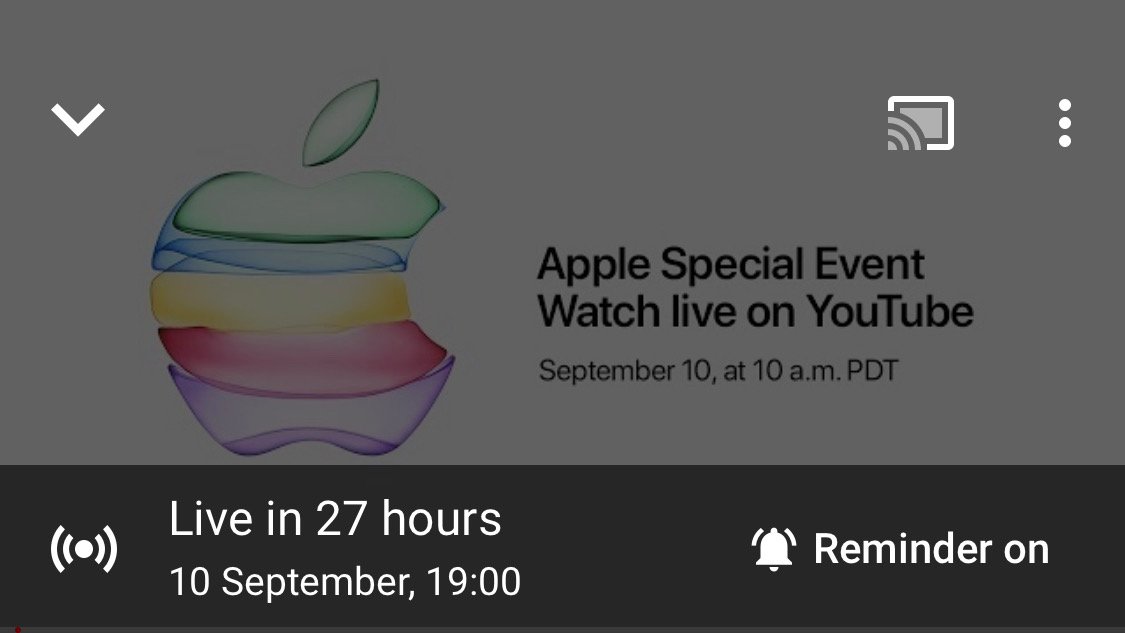 Apple through its official YouTube channel is informing fans that it will use the popular video sharing platform to stream tomorrow's special event.
The company regularly offers live video streaming of its keynotes on its website and via the Apple Events app, and subsequently uploads the events to YouTube, but has never used Google's platform to broadcast a keynote live. The Cupertino giant's decision opens up the visualization options for a myriad of mobile, desktop and streaming devices.

In the past, Apple has used similar mechanisms to advertise future events on social media. Last year, for example, the company published a tweet promoted by its official Twitter account that automatically sent a reminder to users to tune into the presentation of the iPhone XR and XS, after inserting a "like" to the tweet. Also for the Worldwide Developers Conference of 2018, the company used twitter to send reminders to users using the same mechanism.
Users will also be able to broadcast the event via the Apple Events app on the Apple TV or via its website.
Posted using Partiko iOS