When you decide on this profession, you know what it means, but one is to know and the other is to actually experience it.
I accepted this job because I would like to help people who are no longer able to take care of themselves.
And then that happened. I don't have an accurate opinion on this yet, because there is a lot of misinformation on the web and people believe everything they read. So, I stick to the facts.
Being in the health care sector is bad at the moment, and Austria has panicked a lot and put in place measures to stop this virus. They responded quickly.
So what does this mean for us working in healthcare?
I work in a nursing home and because we know the elderly are the most at risk, it was necessary to respond immediately and take some action.
Last Friday we took the first steps. We locked the home. So this means that we do not accept any visits and no one can leave the house except the workers.
Our boss divided us into 3 groups. If someone from one group gets infected, everyone has to stay home and another group comes to work. There are 11 of us in each group, and 80 residents in a nursing home.
And the most disturbing or scary part? More than 50% of our workers is from Slovenia and they are driving every day to Austria.
What if the government really decides to close the borders? Who will work? Most Austrians are on sick leave anyway, so only Slovenian workers are left, and if they can no longer cross the border (regardless of the certificate they received from their boss) then what will we do? Who will work? Please be aware that we work 12-hours a day and you cannot work more than 4 days in a row because you are mentally and physically exhausted. Now even more.
We were told that we had to be aware that we could remain locked in the house, which means 14 days of quarantine. This means that 11 workers have to work 24 hours a day - 14 days. Older people need care, we can't leave them for a few days without the necessary care.
So yes, they scared me, they scared us.
And most of all because no matter what the situation, we have people who need to be sent to the hospital for other illnesses, and they are going to be back in a few days ...Of course, we are ready for that, we have been instructed how to act when someone returns from the hospital or if someone coughs or gets cold. They need to stay in a room for a few days. No problem, you say? But what if that person is dement? And then? How to explain to an 80 year old gentleman that he can't leave his room, if he doesn't remember what he ate 5 minutes ago?On one floor there are 4 workers and 31 inhabitants. 8 of them have to stay in the rooms because they showed signs of the virus. So how do I keep an eye on them so they don't leave the room, if I still have to care about others? Yes, it's a challenge.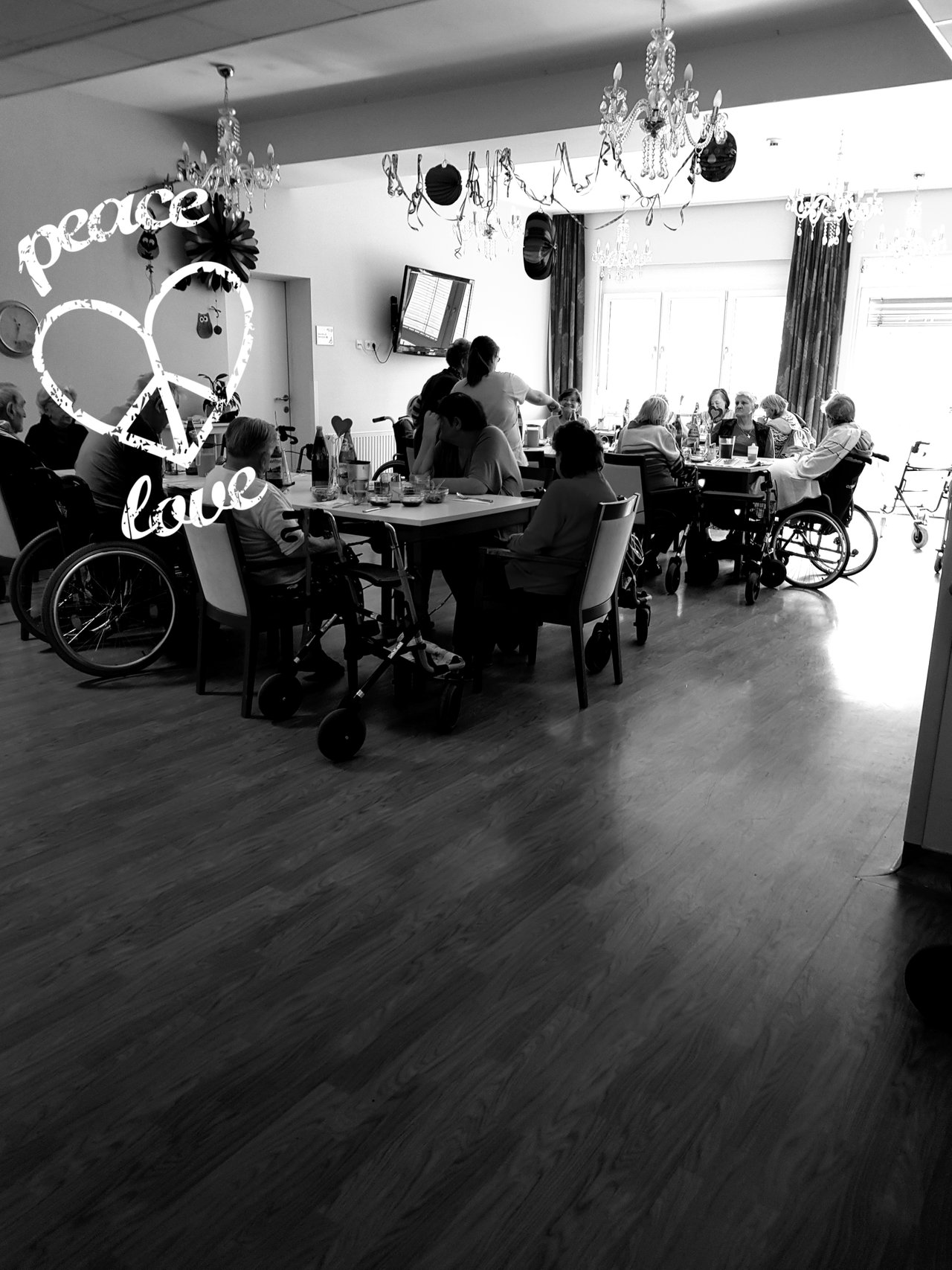 But there is another big problem. We don't have any disinfection or any mask so we are working only with gloves. So how do you work without disinfection and without masks, if this is like basic protection against this virus? We ordered everything, but the order never came.
And then we were given further instructions. We don't touch the residents, we shower them from a distance of 3 meters and if they cough, we must immediately isolate them and leave them in the room. How, you ask? I don't know either.
Unfortunately, we can't follow these instructions in our profession. People are needing daily care, even those who are isolated in rooms. They need to be fed, showered, wiped, going on the toilet, changing diapers, and so on. How to do this and still be at least 3 meters away from them? How to keep yourself safe and still taking care of your patients? Impossible.
We risk our lives, but when we decided on this profession we knew something like this could happen. And now it's happening.
It's hard to look when you see that they want to get out of the room but they aren't allowed and they don't understand why not. It is difficult to keep them in the room because they forget they are not allowed out of the room and we have to explain to them every five minutes why not. But we can't lock them because it is a human rights violation.
And then there are relatives. Somehow we thought that at least they would understand and not visit them. No. They don't understand. Every 10 minutes someone rings at the front door to see their mom or dad. On the one hand, I understand them, they fear for them. They are afraid their parents will die and I know this is not easy. But leaving them inside threatens the lives of all residents. Our lifes too...We gave them the possibility to call them on our phone and to have video chat over our work computer. Some of them did understand that and they are calling them, but still, there are the ones that still want to come in.
They make different excuses for why they have to visit, one of the excuses was that she urgently needed to see her mother to clean her hearing aid. Why are we here then?
It is really bad and if by chance someone gets infected with the virus, we can expect that half of our residents will not survive, so we really try not to get the virus into the house...
I'm so proud of my colleagues. We are all trying to overcome this, and we all hope that everything will end soon and that our residents will be able to leave the rooms. I know we will succeed. We help each other and together we will manage to prevent the virus to come in our nursing home. We are strong and that is important.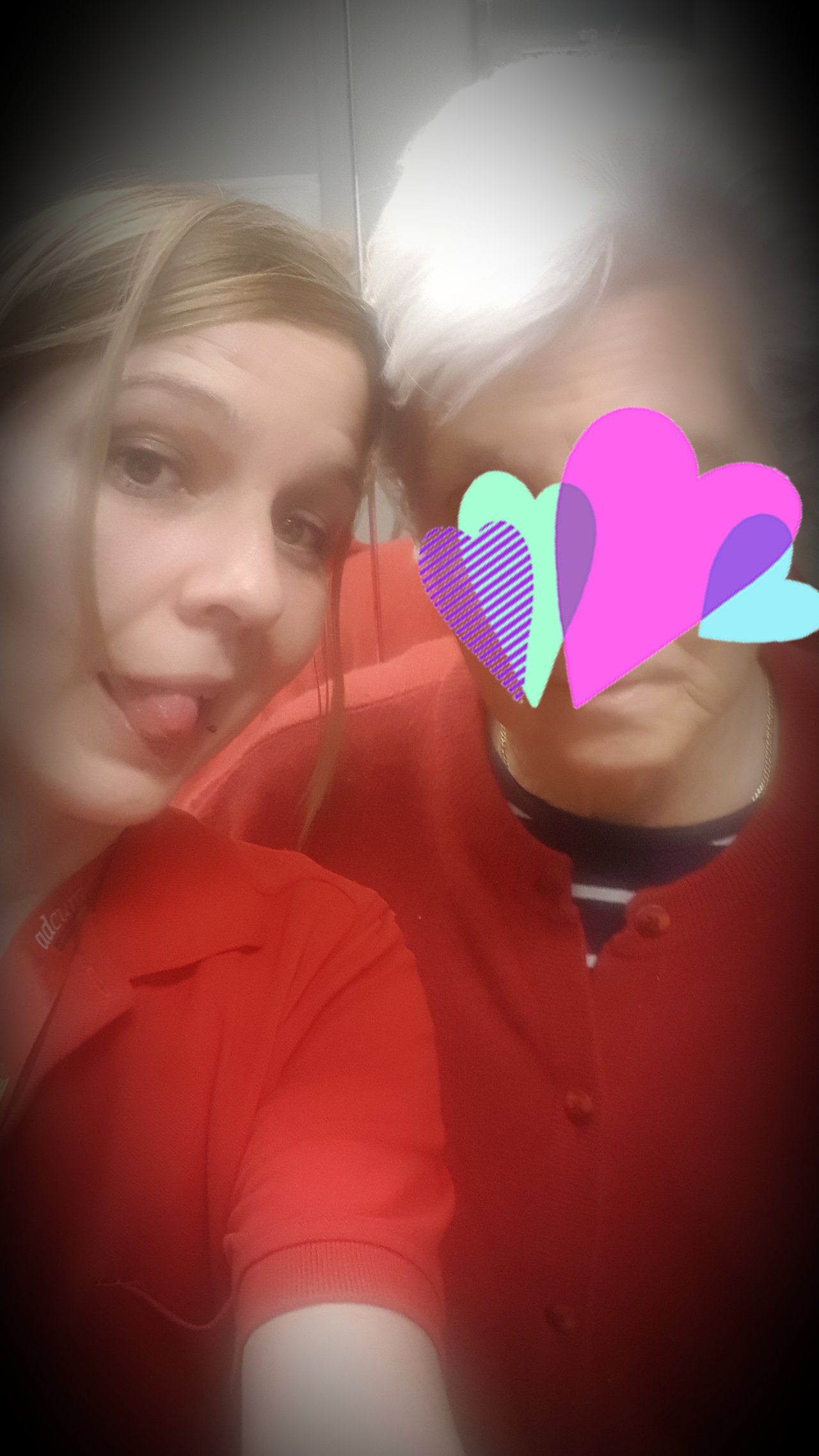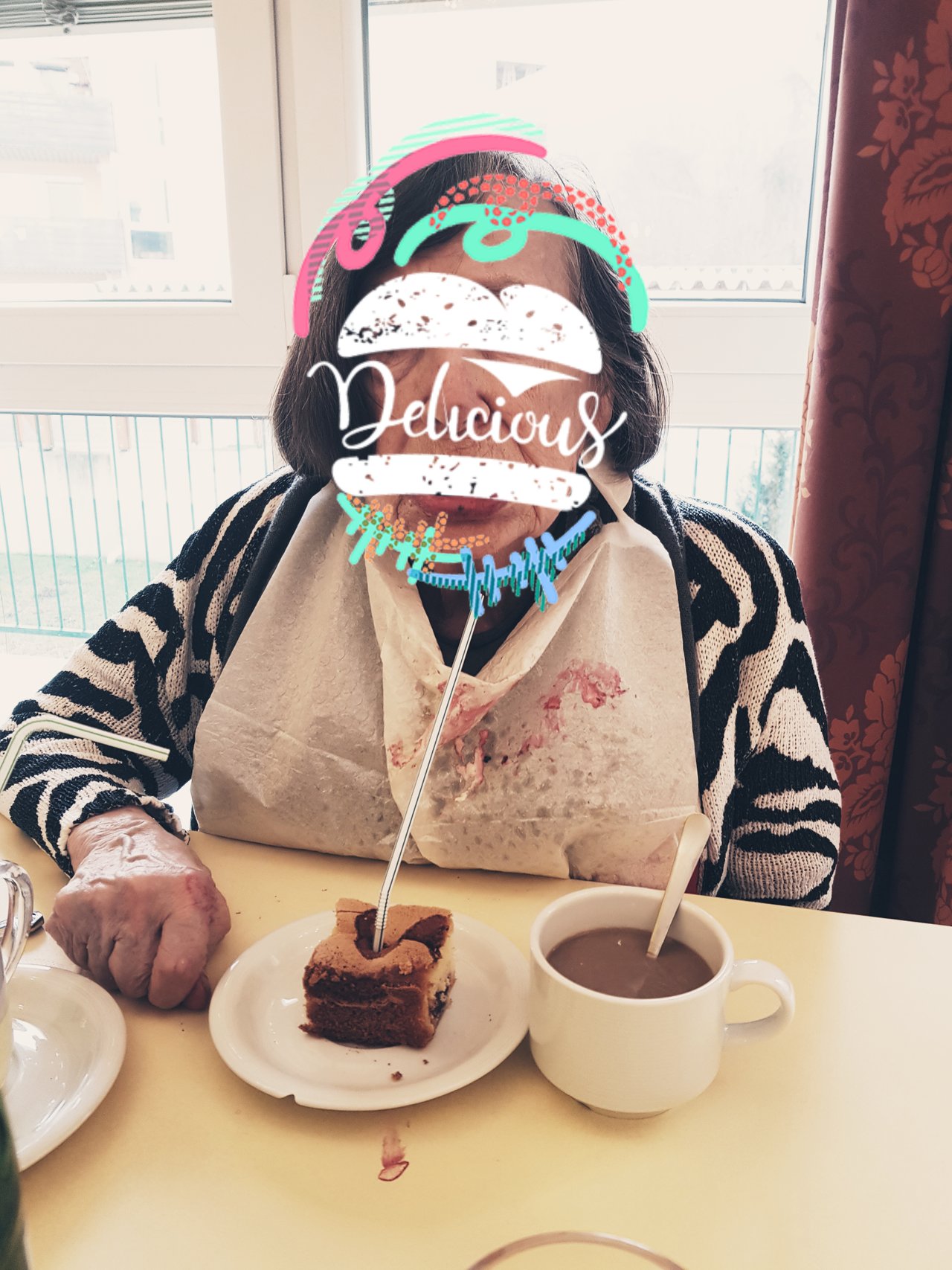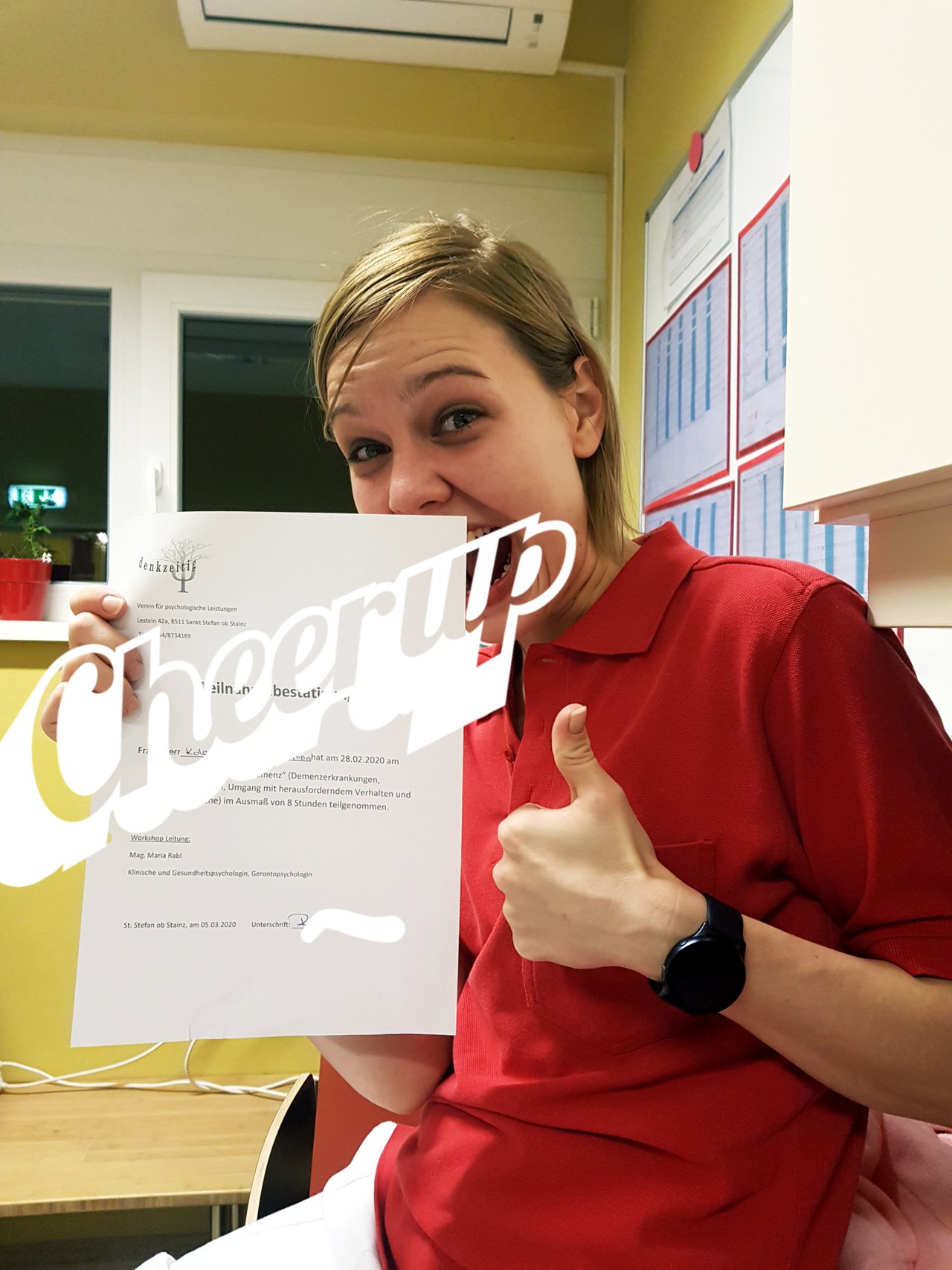 So, we will do our best to help them in these difficult times and at least make their quarantine life a little easier.
We can do it. Together! 💪
"Kindness can transform someone's dark moment with a blaze of light. You'll never know how much your caring matters. Make a difference for another today."– Amy Leigh Mercree
Thanks guys for reading and till next time ❤
With love, @tinabrezpike ❤