We all know how difficult it is to adjust the satellite dish. Especially if we did not have the necessary equipment for the disposal, which is often not accessible to everyone. Some of us may turn to the specialized technician in their control and the parents sometimes ask imaginary prices.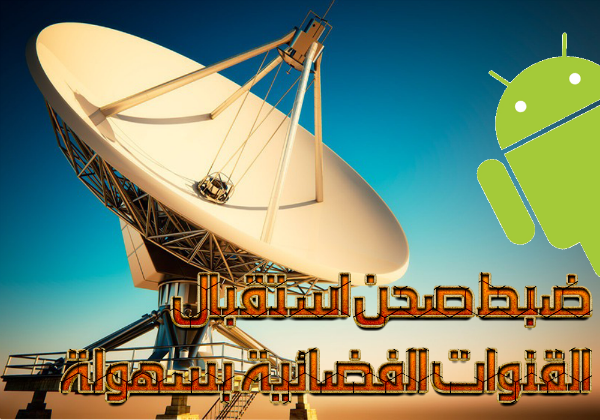 To be able to do the job ourselves, we will use the Satellite Director, a free application available on the PlayStore for download. It is compatible with a large class of android devices.
After downloading and installing the program we open it to find this useful: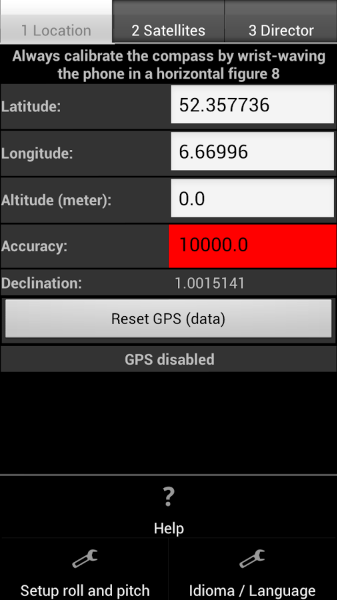 This location should be located by GPS technology and you should be in an open location and turn on the GPS in your phone for successful operation. When this process is successful, the red color on the screen will turn yellow as in the picture.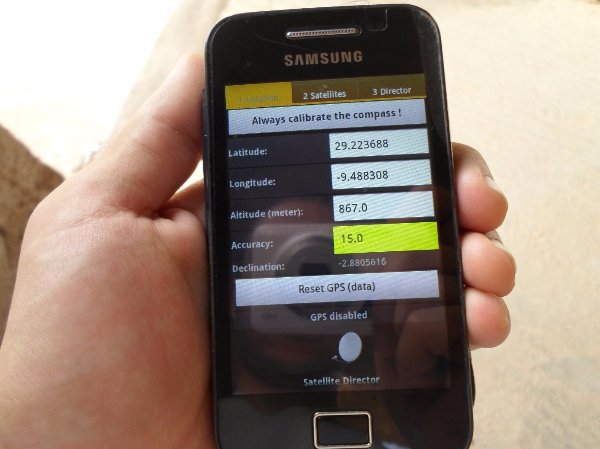 After completion of this process we can move to the next stage, through which we can choose the satellite to be determined by clicking on the tab "Satellites" as in the picture: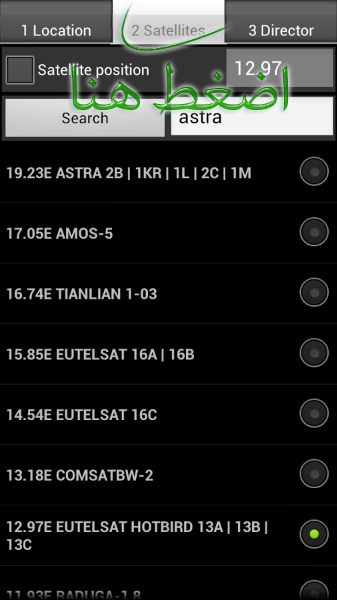 Then choose the moon you want as shown in the picture, I chose NileSat: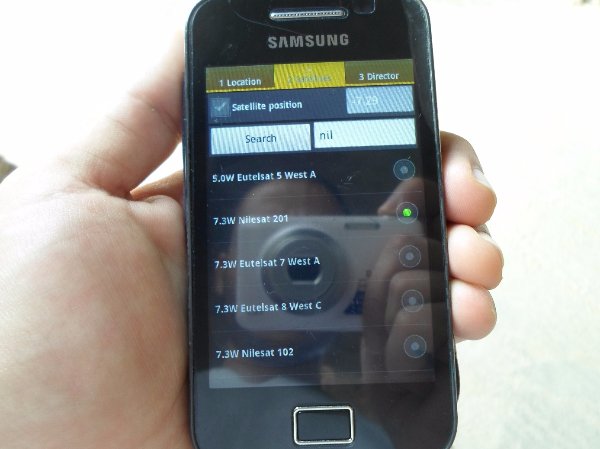 Then finally you can go to the interface setting and set the direction of the moon as the picture pro: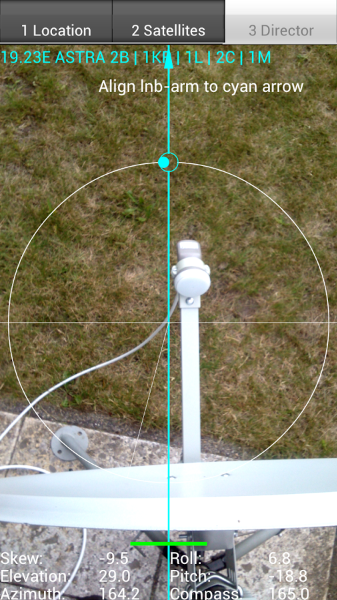 All you have to do is direct the dish direction with the application. At the bottom of the image, the application displays several information such as the degree of bending and lifting and many other information. You can also direct the phone to the sky to see where the moon is in the sky: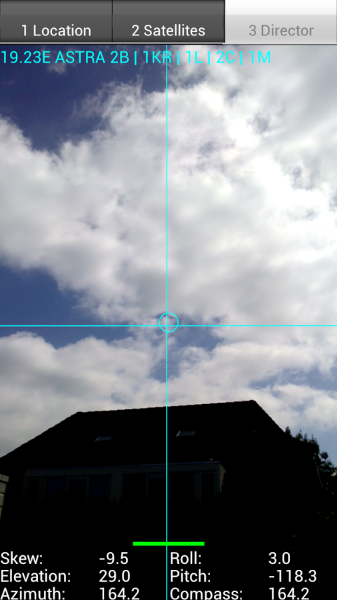 This video link explains the process as follows: