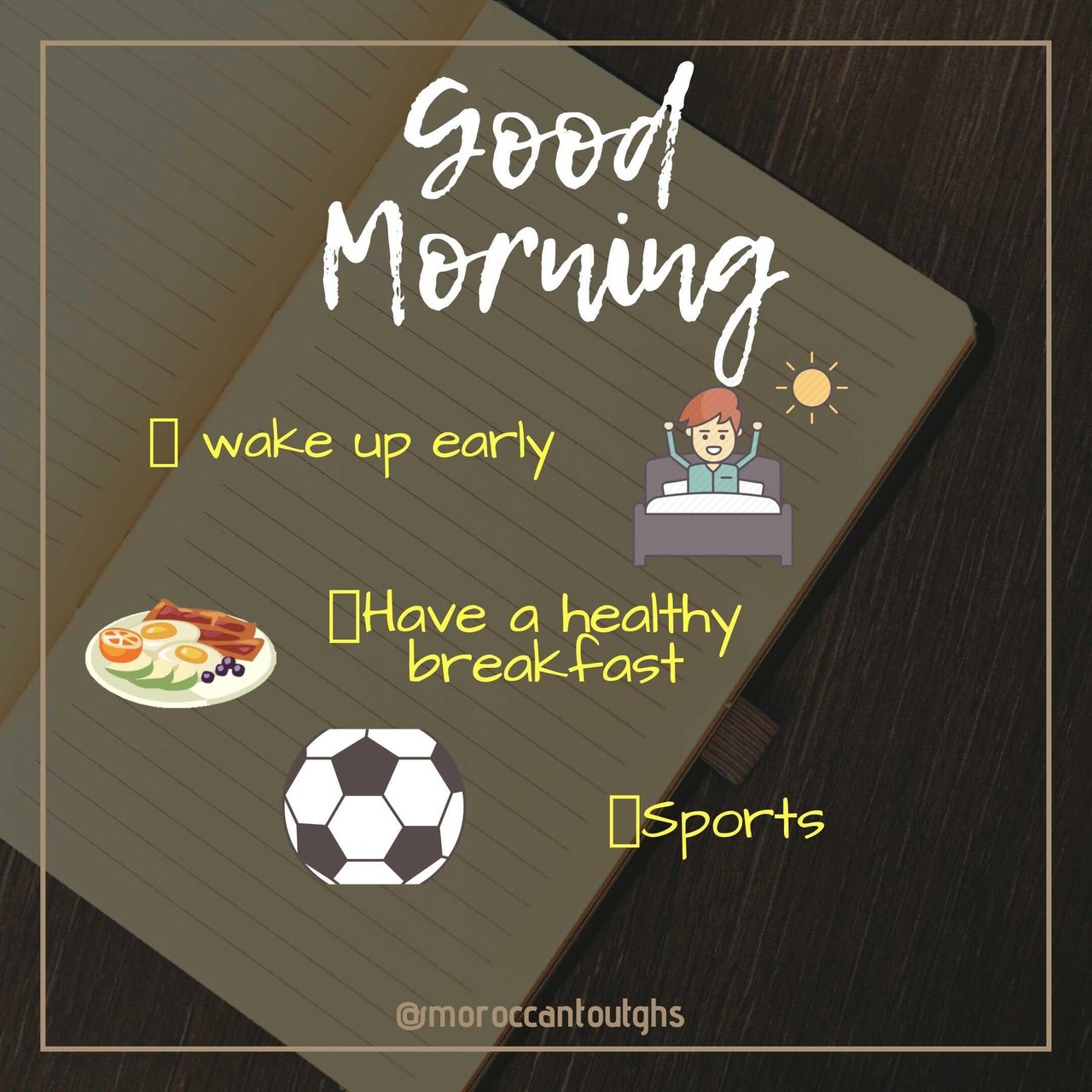 ---
Hello All Dear Steemit Friends,
---
Morning rituals enable us to communicate with ourselves for some time before embarking on a busy day. These healthy habits are also essential to our emotional and mental health both now and in the future.
Preparing a morning routine is useful today and will be useful throughout our lives, even when times are difficult.
⠀

Because habits persist Even when we are tired and lack self-control, creating a healthy daily routine is more important than most people think.

Try to incorporate some healthy habits into your morning schedule and observe the change you will have in your life
---
Thanks For Reading My Post
---
Follow and Vote for Witnesses to Support the overall development of Steemit and Steem Blockchain.
---
---
If you have any questions, please do not hesitate to post them in our comments or our discord channel.