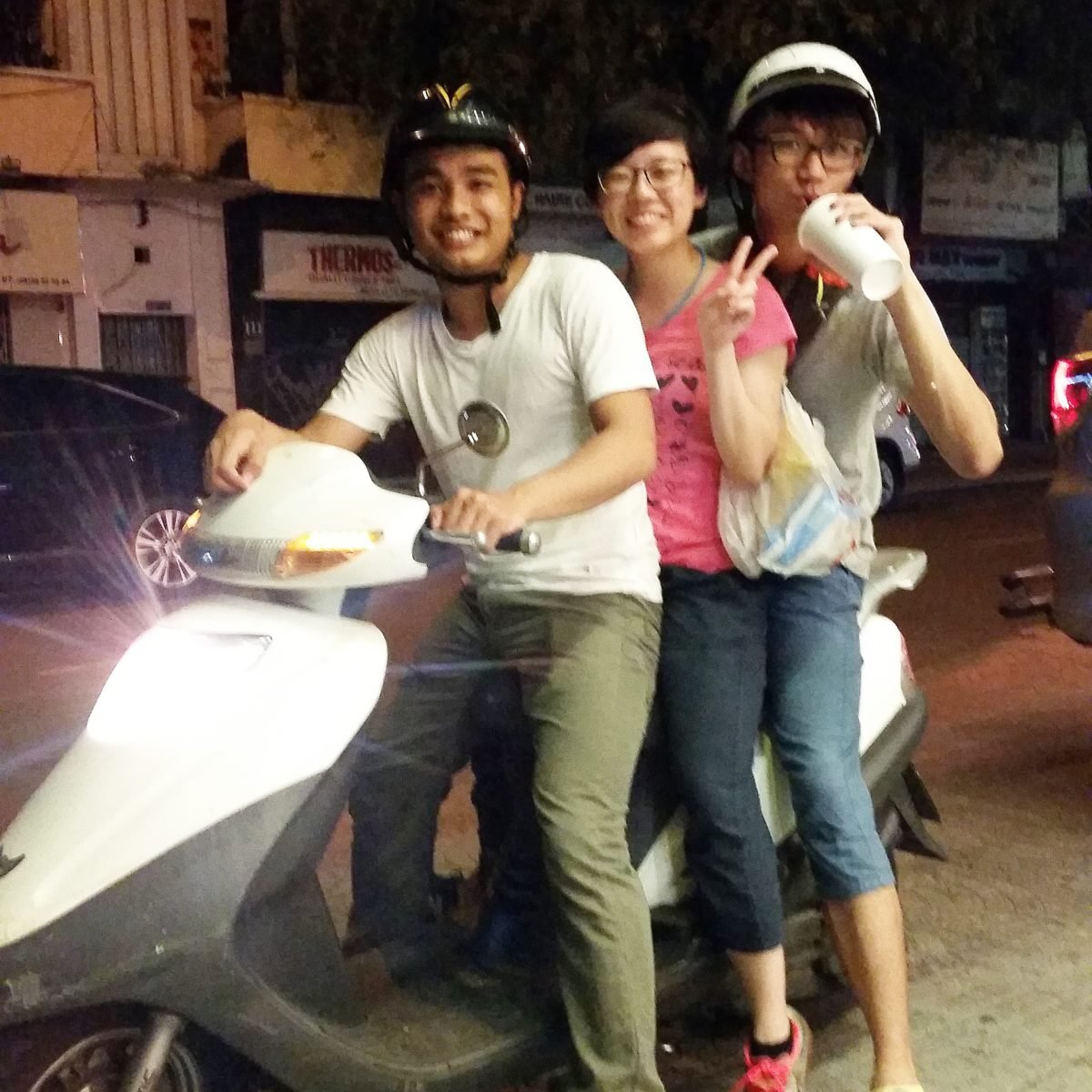 Hey Steemit!
If you missed the previous few posts, I'm recounting my first trip to Ho Chi Minh City, Vietnam, in May 2016 when we tried voluntouring! We signed up to be volunteers for this programme called Words on Wheels, where we had to organise classroom activities and coach the children in reading and learning English.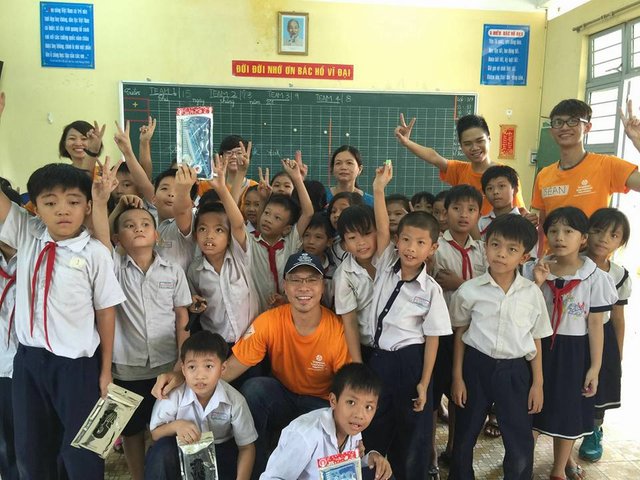 Anyway, in the previous post, we got done with our first day of teaching! Our group of volunteers got split into 2 teams and we taught 2 classes each; the morning and the afternoon class. It was tiring but fun nonetheless! By the time we arrived back at our hotel it was around 5:30pm so we had the evening free to explore Ho Chi Minh City!
19 May 2016. Thursday.
So we actually had a Vietnamese friend, Terry, who studied at the same college as us in Singapore and coincidentally, he was in Ho Chi Minh visiting his family while we were over there! He offered to bring us around when we had the time so we called him up to hang out with us.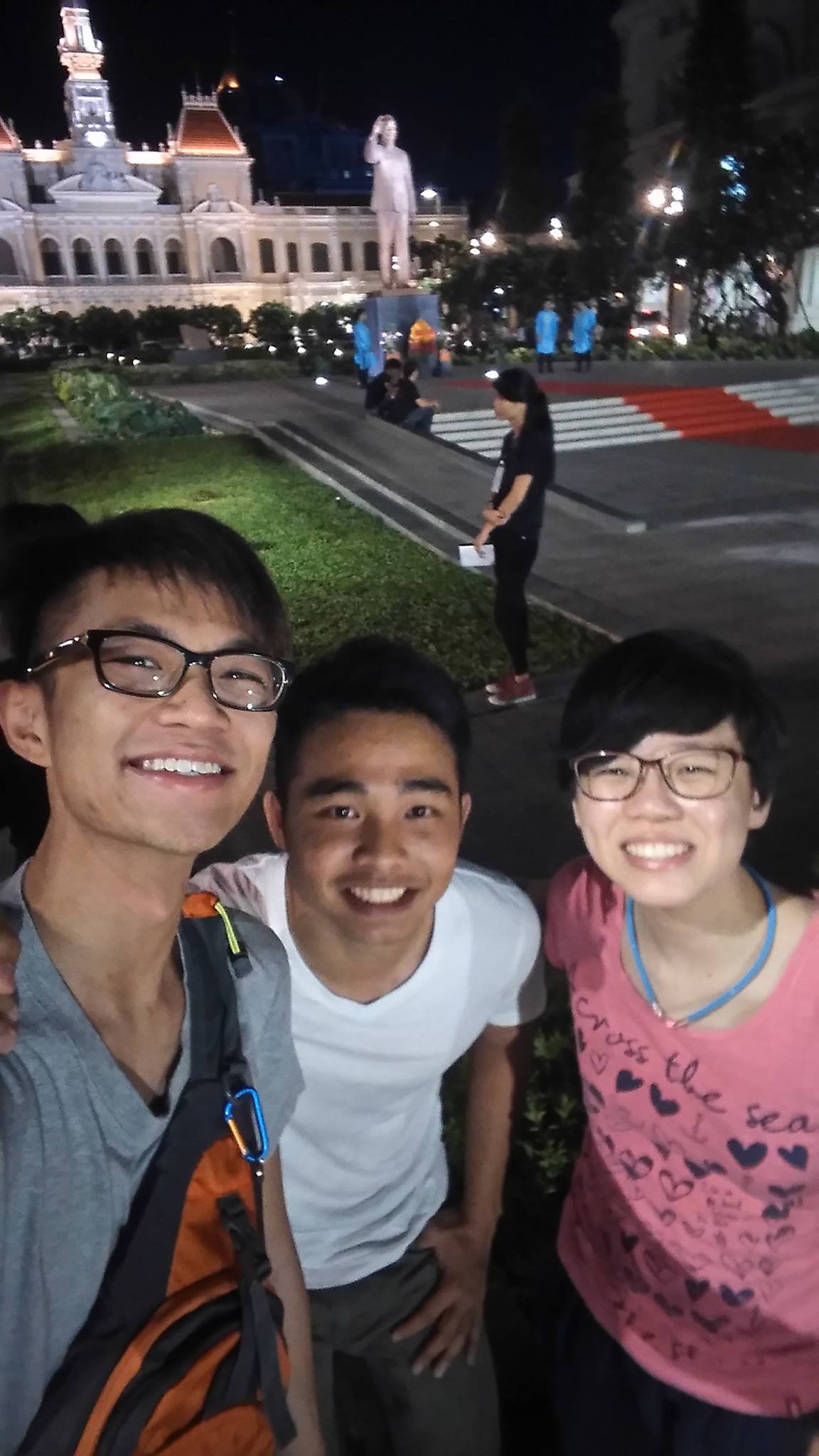 The first thing we did was go for dinner and we had pho! I'm sure everyone knows about pho at this point, since it's served in restaurants around the world. But if you haven't tried it, it's a a Vietnamese soup consisting of broth, rice noodles, herbs, and meat – usually beef, sometimes chicken.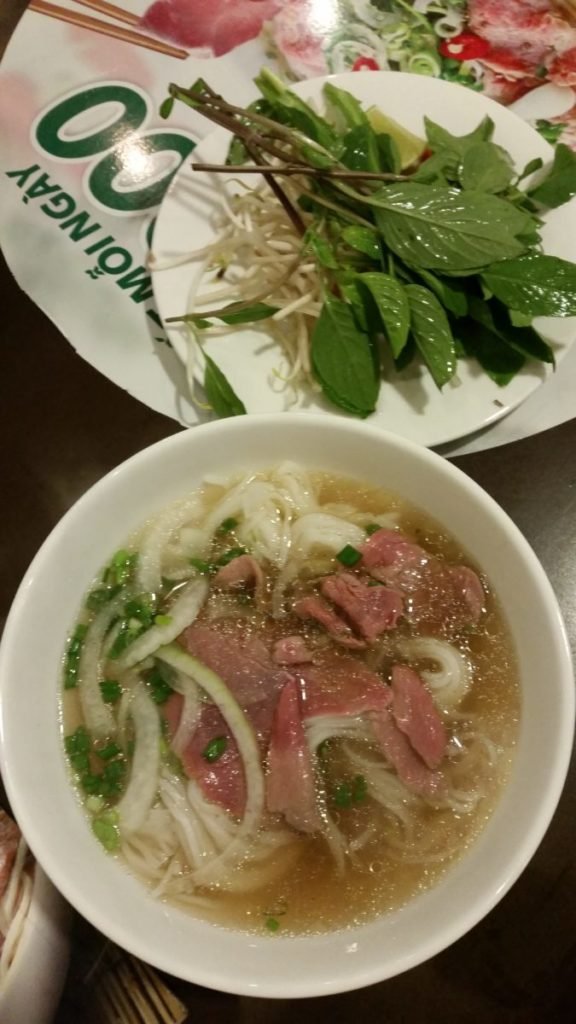 Terry brought us to a cheaper, non-touristy place (since most tourist places are expensive and lacking in quality) and ordered a basic pho for each of us, which came with a side of bean sprout and extra herbs. It was pretty tasty! The broth was really flavourful with all the herbs and spices, and the beef was quite tender.
After dinner, we took a walk around town and found out that it was actually Ho Chi Minh's birthday that day! There was a parade in the main square in front of the People's Committee Building/City Hall and there were quite a lot of cameras around.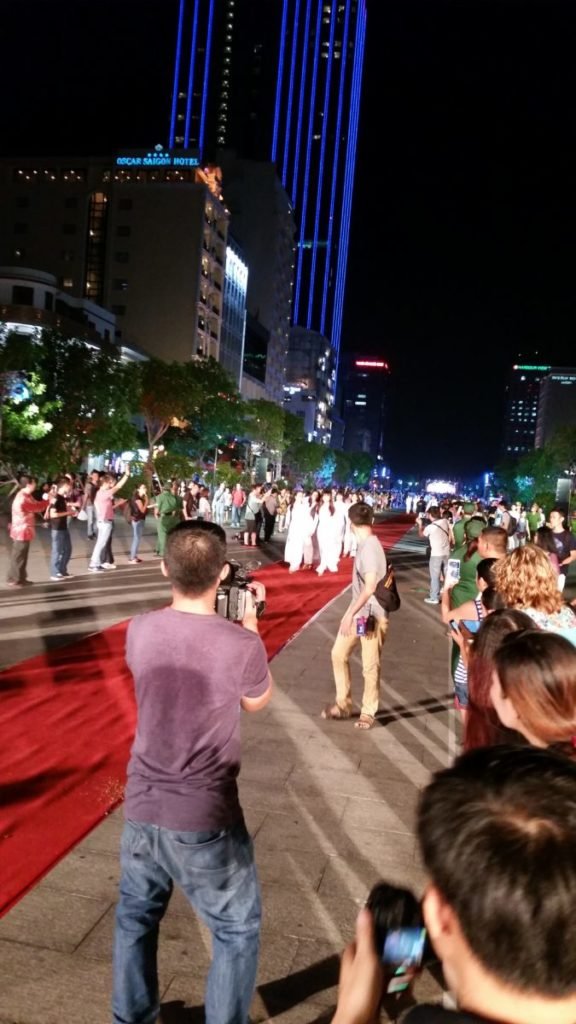 There was a red carpet and we saw quite a few women walk down it donning Vietnamese traditional wear.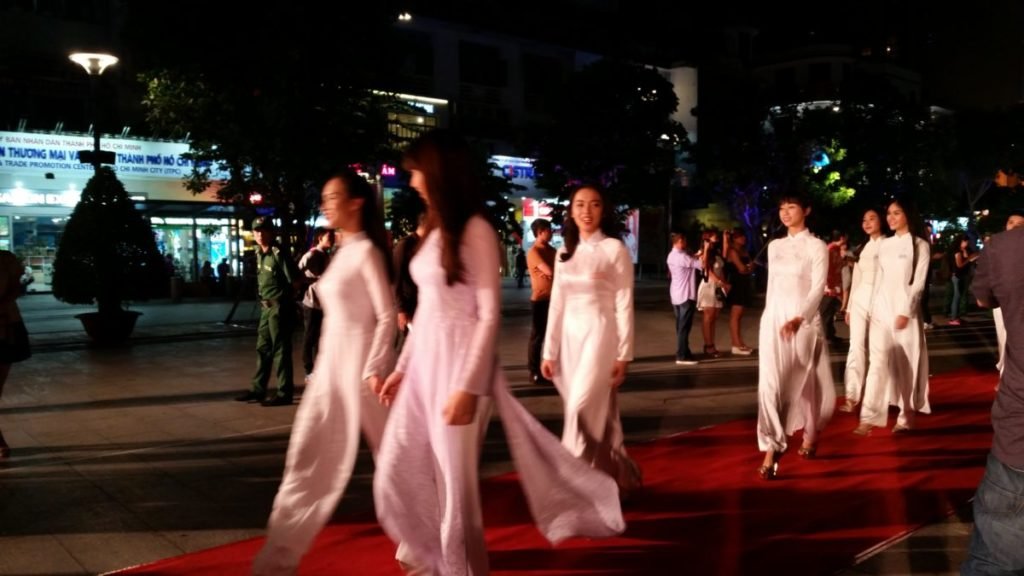 It was pretty cool getting to watch a parade live like that. Thankfully it wasn't too crowded so we still had plenty of breathing room.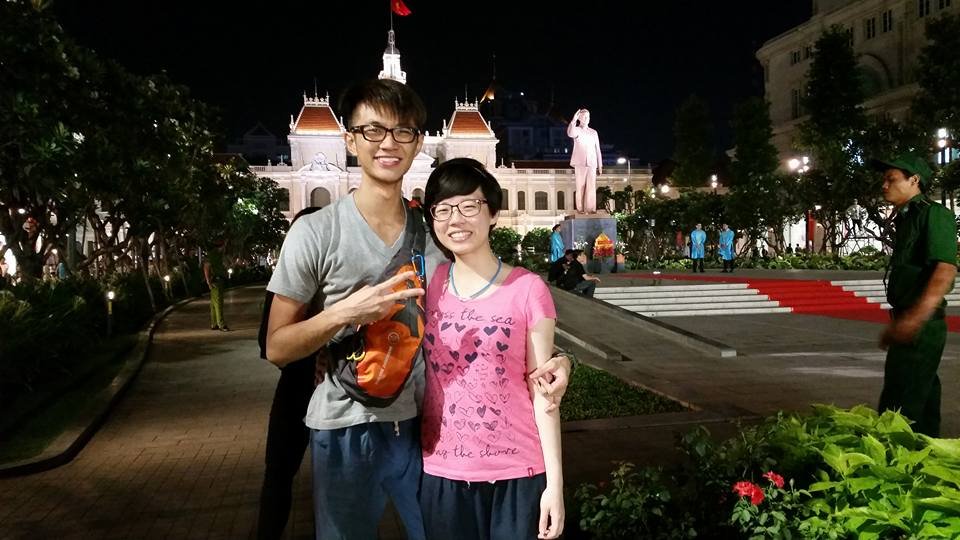 We even managed to catch a glimpse of some important dude. I don't really know who he is, but I figured he's probably the mayor or something.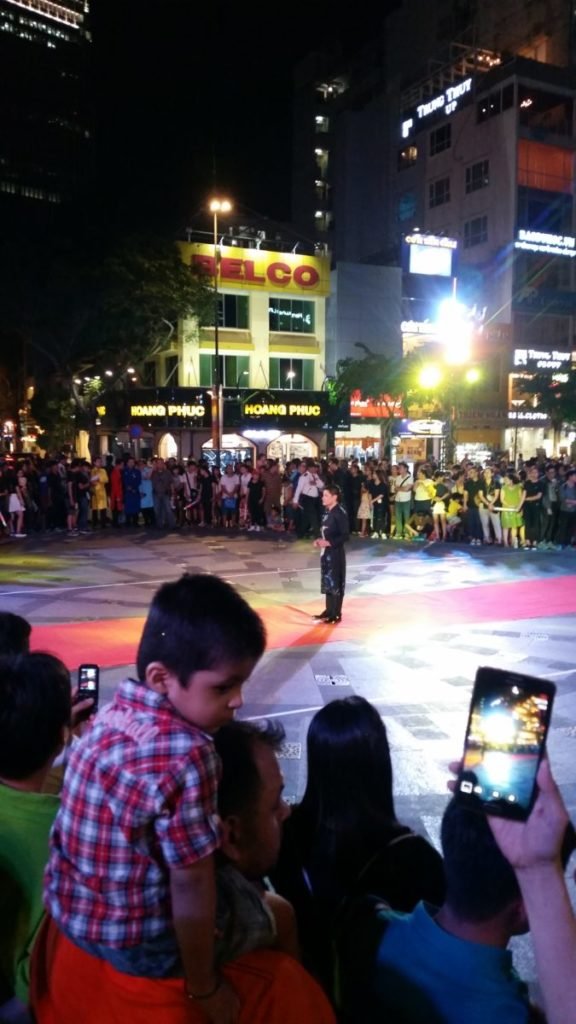 The parade was in Vietnamese, so we couldn't really understand what was going on. After we hung around for a bit we went off to explore elsewhere.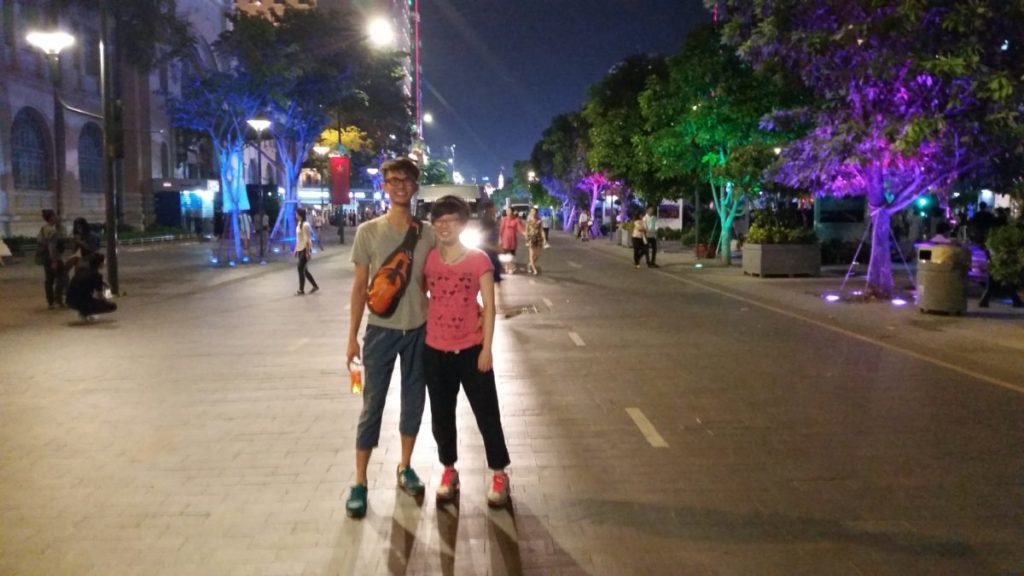 We did see this rainbow building which was pretty cool.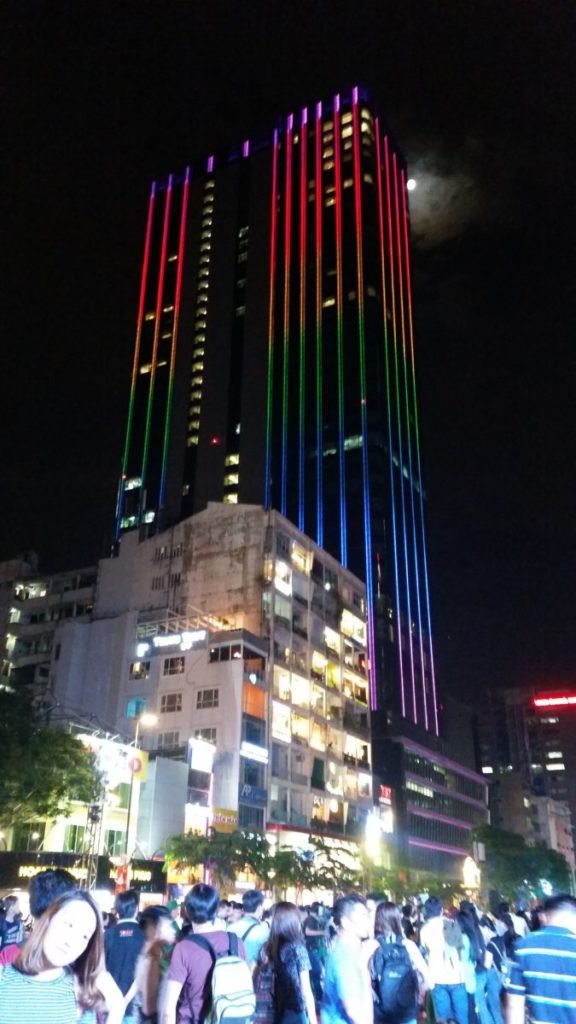 This should date our trip pretty well; if the camera quality hasn't already.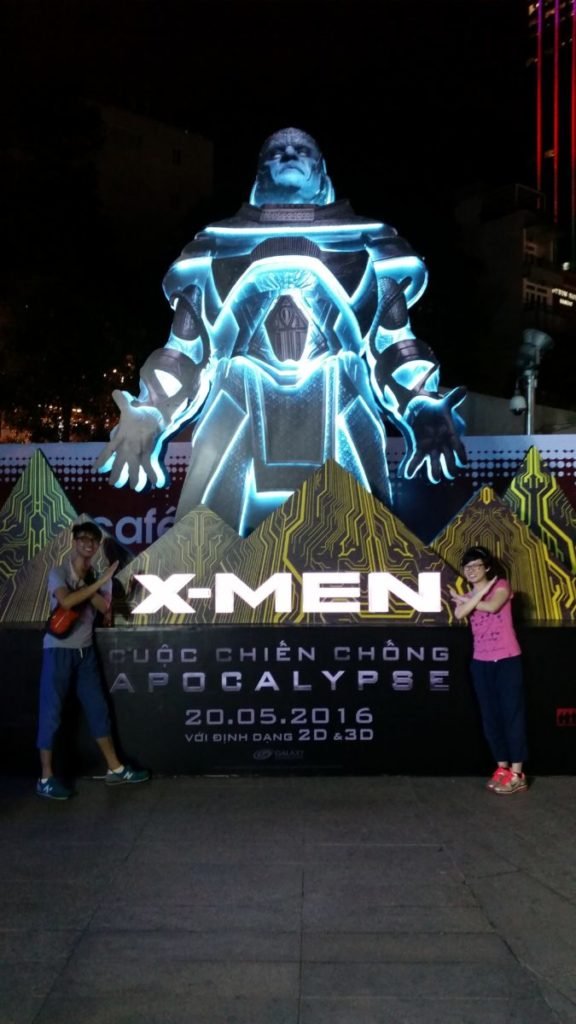 After that, Terry brought us to see a few sights around town, like this building that looks like the Avengers tower, which I learnt is actually the Bitexco Financial Tower.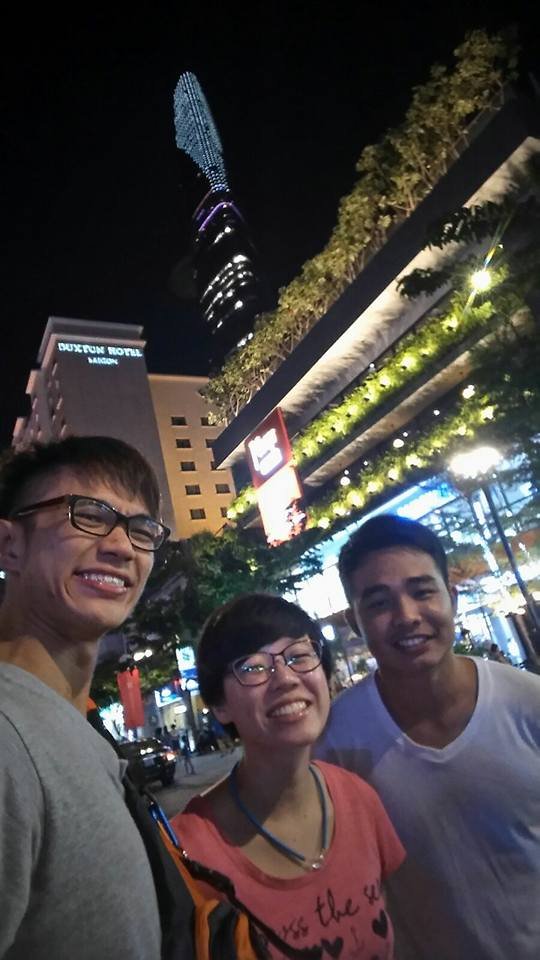 Here's a better picture of the tower: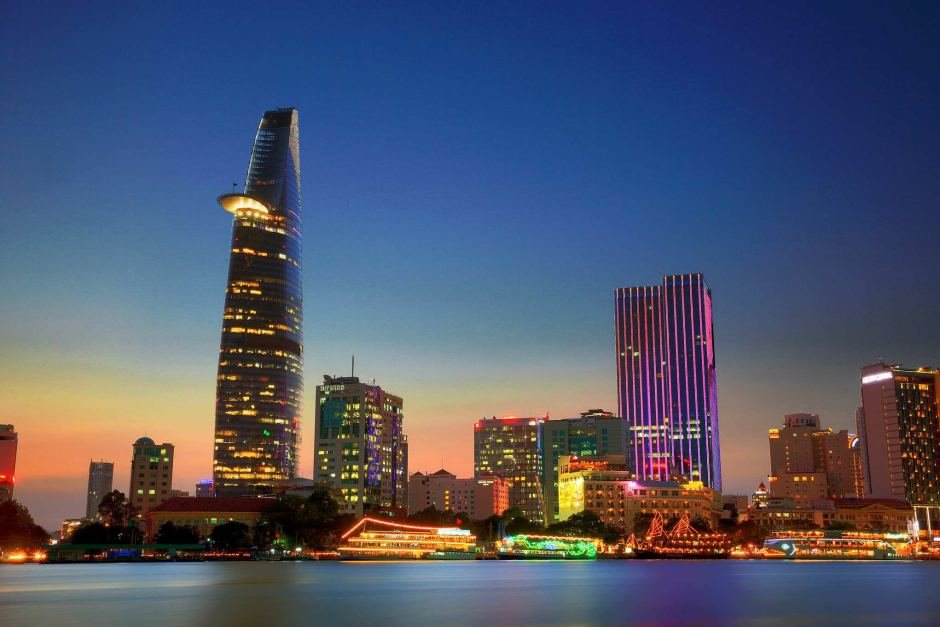 Source: abc.net.au
We also went to see the Notre Dame Cathedral!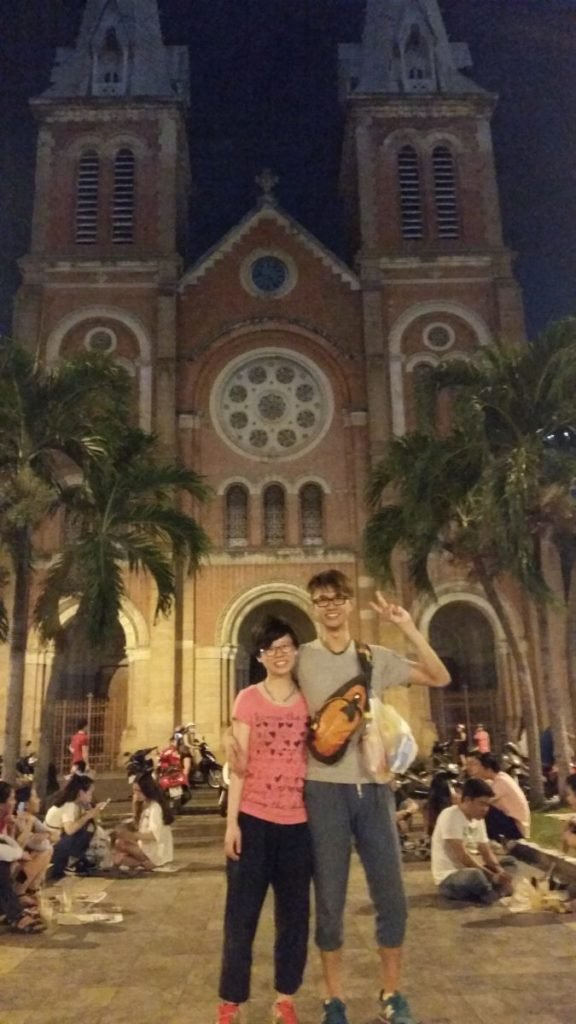 Here's a better picture: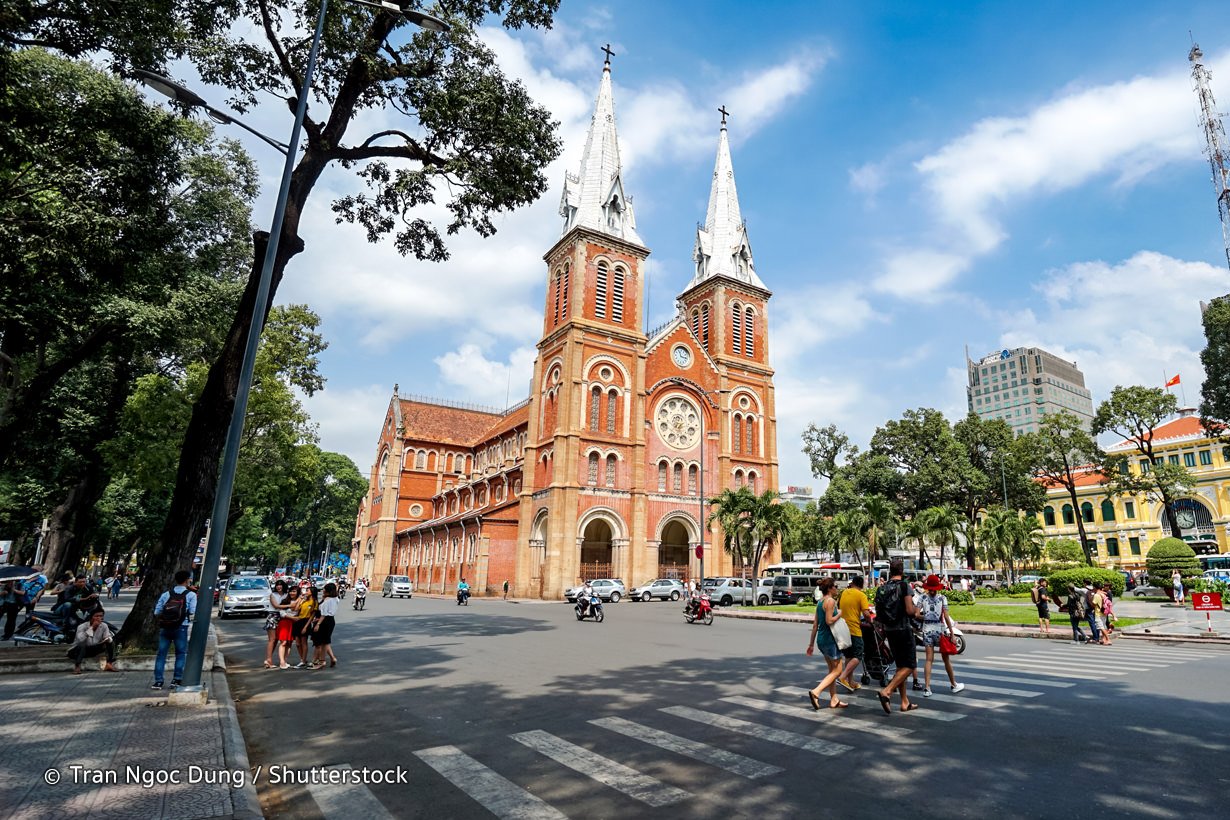 Source: vietnam-guide.com
There were so many people peddling good outside the cathedral, I guess since it's a tourist spot.
While walking along the street, we found a vendor who was selling banh mi, so we decided to give it a try!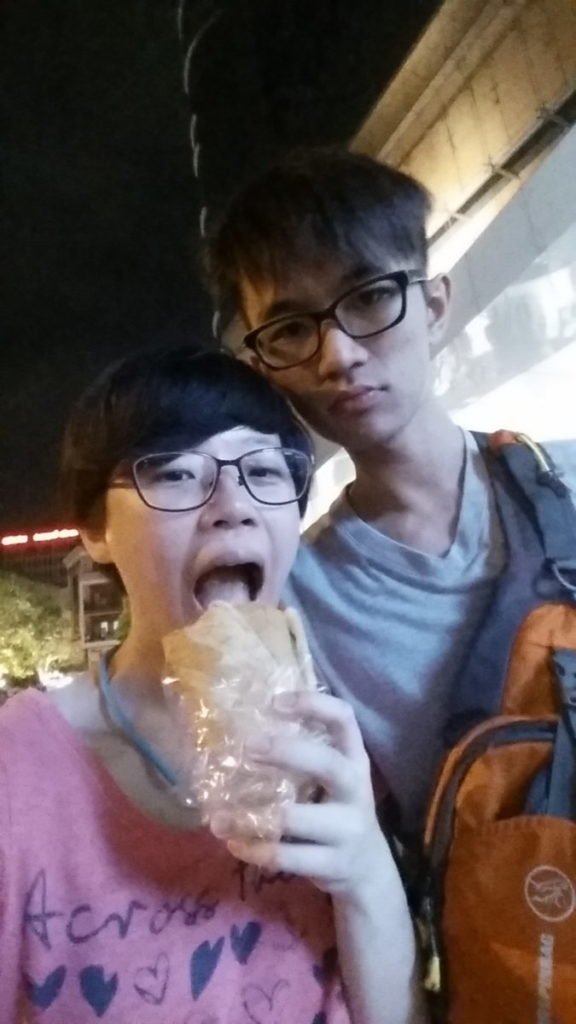 It was actually pretty tasty! The bread loaf was crispy on the outside and fluffy on the inside, and it had chicken and vegetables in the loaf itself. And it was so cheap! Terry told us it cost us less than 50 cents in SGD!
After seeing the sights, Terry brought us to a night market not too far from our hotel, where we bought another snack!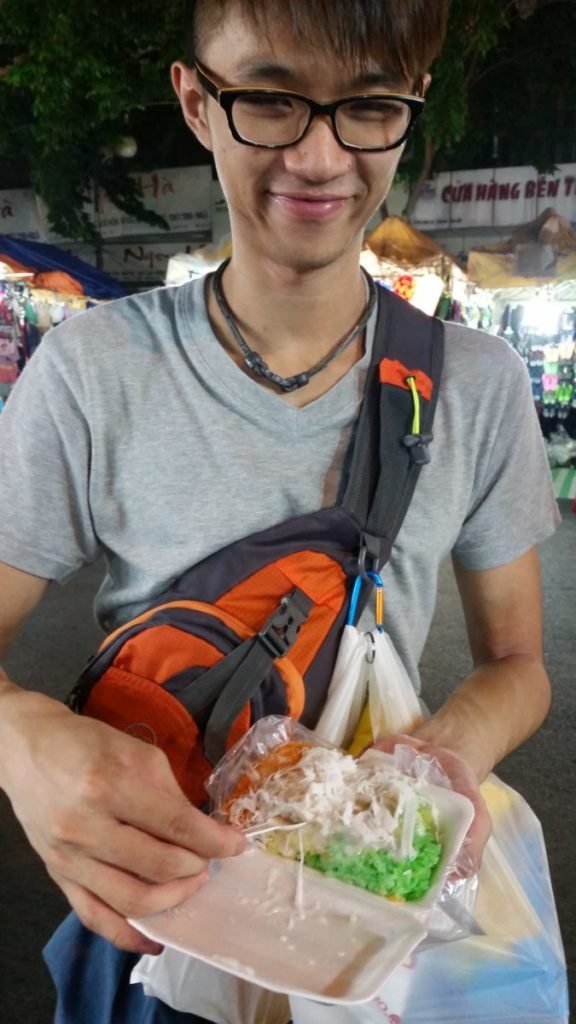 I think it's some kind of glutinous rice, with different colours for the different flavours. I remember it all tasted quite bland - just straight up like rice.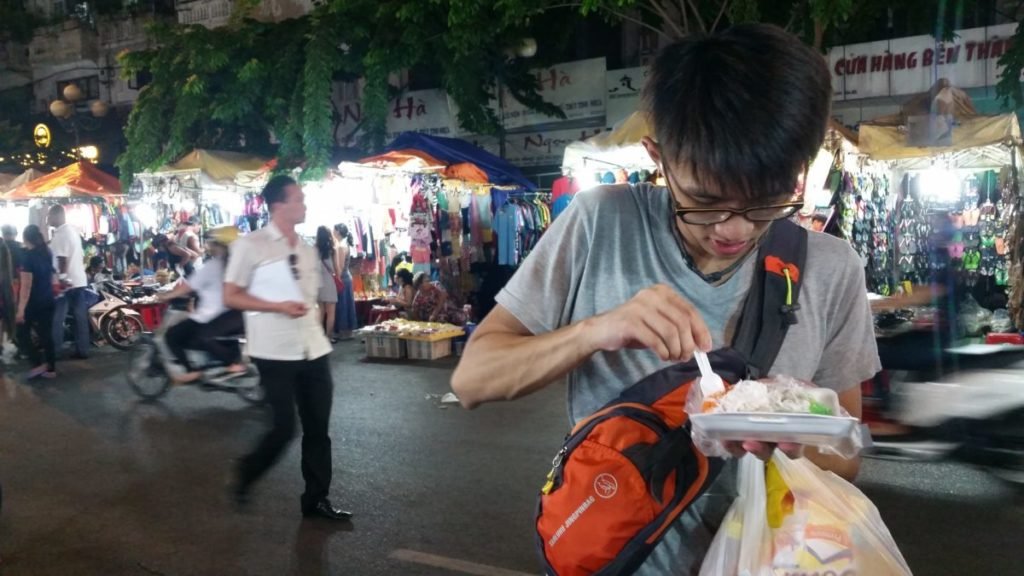 After walking around the night market for a bit, we asked Terry if there was any bubble tea/boba shops nearby (like typical Asian millennials). He brought us to one of the famous chains in Vietnam, called Phuc Long (I'm not even gonna joke about what that sounds like in English).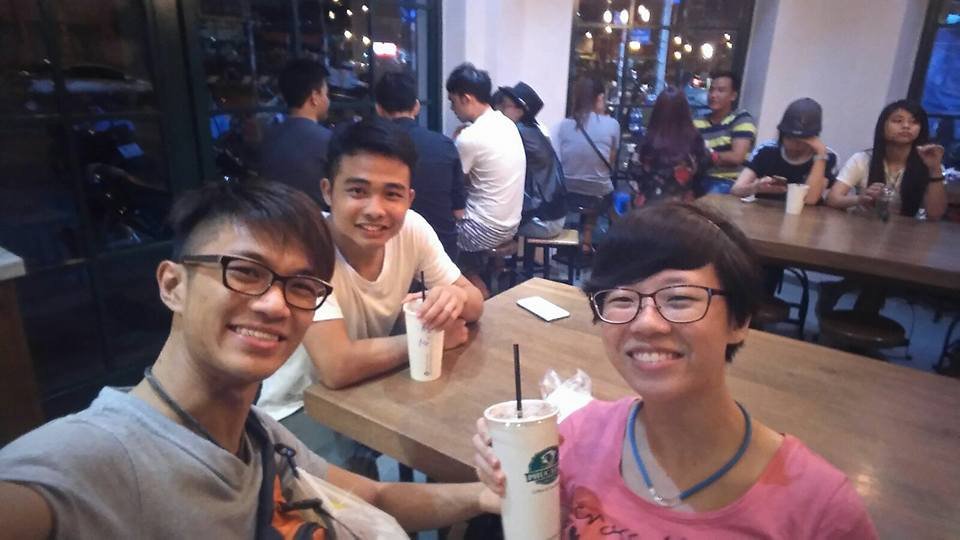 We chilled inside the cafe and enjoyed the air con for a bit before heading back to our hotel. And Terry graciously gave us a lift on his scooter (although it's technically illegal for more than 2 people to be on a scooter at once).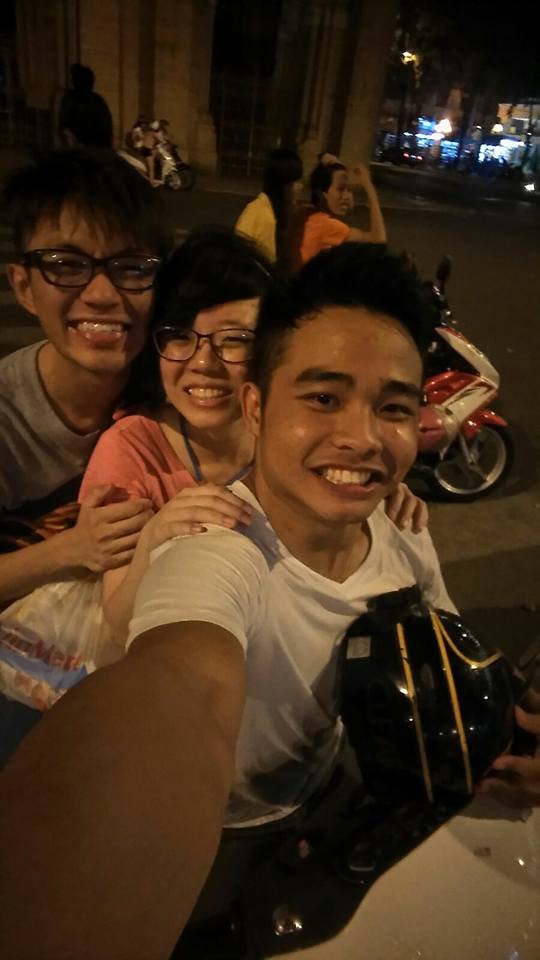 It was pretty scary and we had to dodge the cops for a little bit GTA-style (ok not really) but it was so exhilarating! I'd never ridden a scooter before, and it was really cool! Don't worry, we weren't going very fast or anything, because there's always traffic in Ho Chi Minh. And traffic laws are pretty lax over there; drivers are always driving on the roads and there are not many traffic lights so you practically have to jaywalk if you wanna cross the road.
I'm sure you've probably seen this gif before: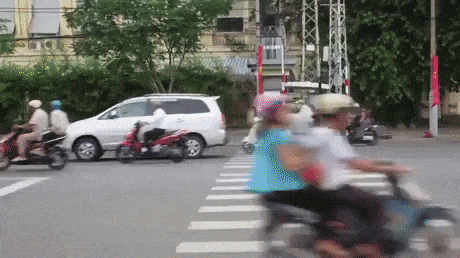 We got to our hotel safe and sound, and asked the bellhop to take some pics of the 3 of us on the scooter.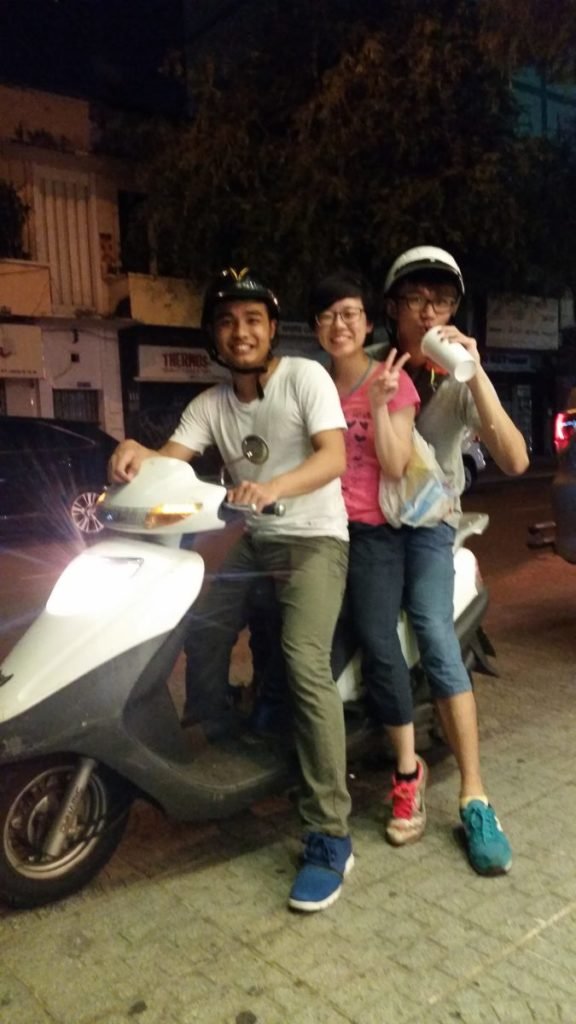 It was so fun and awesome scooting around with Terry and exploring Ho Chi Minh with him! It was definitely one of the highlights of our trip and a truly unforgettable experience!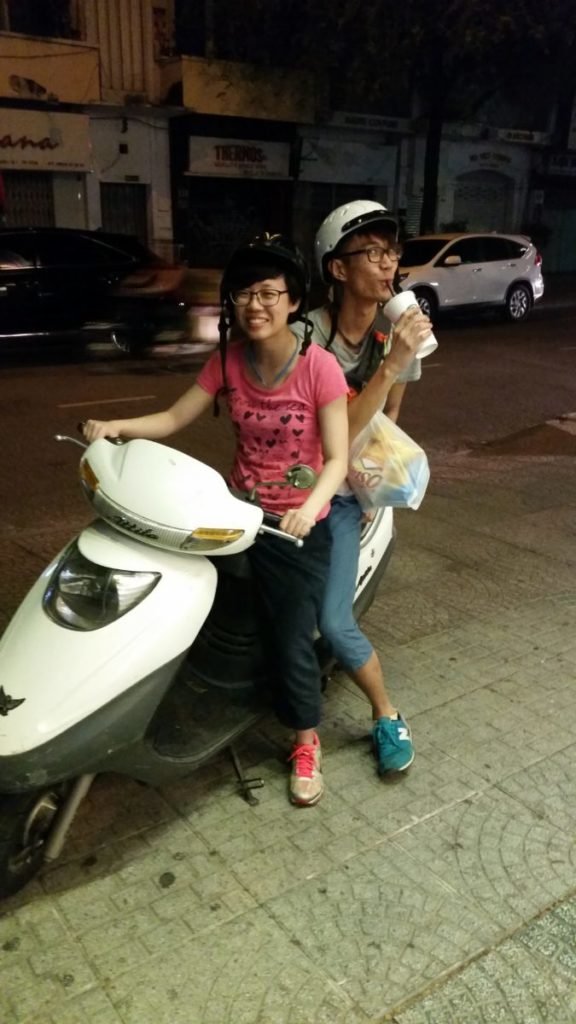 Thanks for reading!

To find out more about me, check out my intro post here!
---
Posted from my blog with SteemPress : http://tacocat.steemblogs.club/2020/01/21/tacocats-travels-42-vietnam-1-0-our-pho-st-time-scootin-around-%f0%9f%9b%b5/
---
[//]:# (!steemitworldmap 10.776647 lat 106.700995 long d3scr)
Check out my previous post in this series!
TacoCat's Travels #41 (Vietnam 1.0): Our first time Volunteaching!