Here is my entry for the Architectural Photography Contest by @juliank.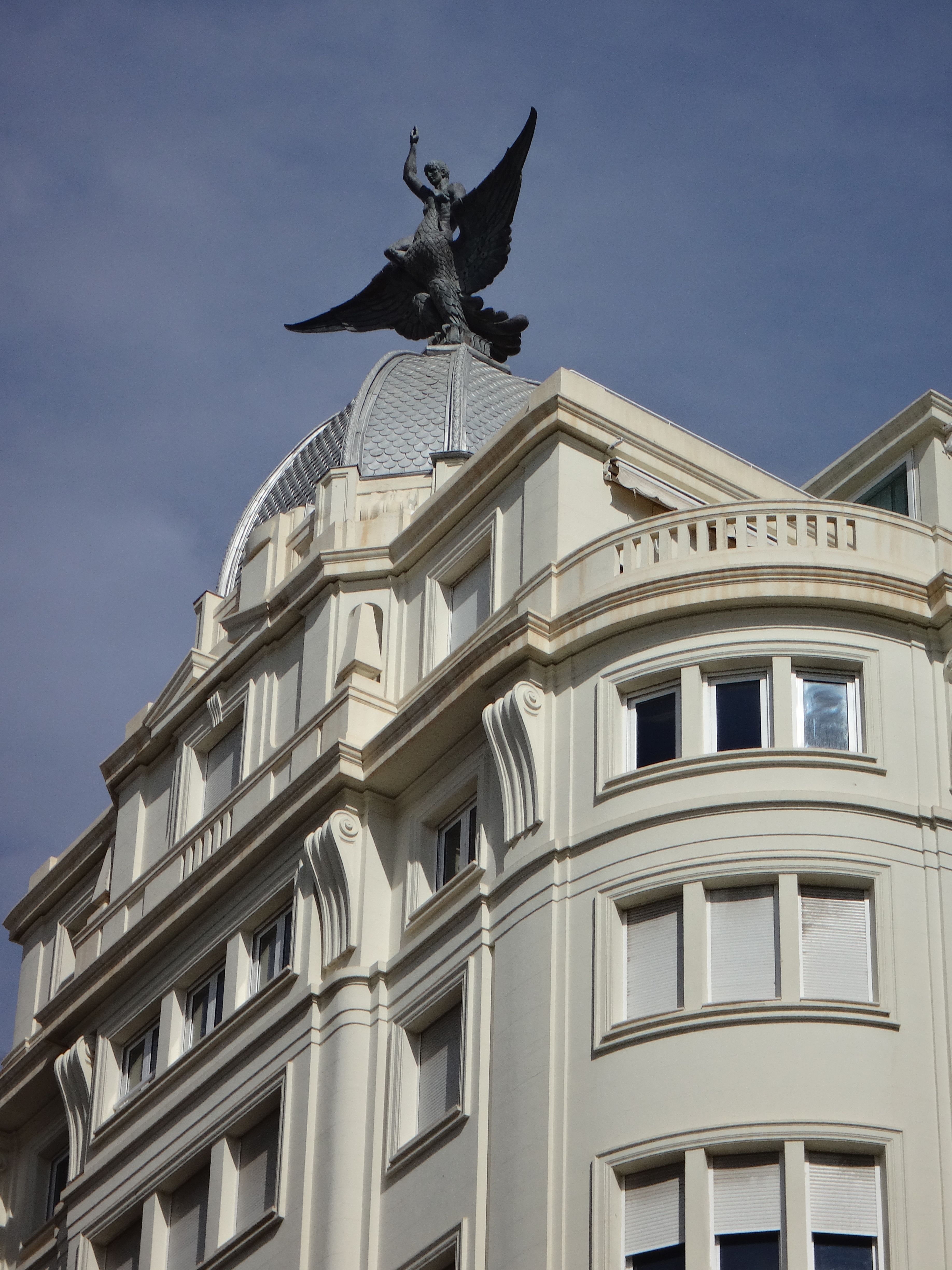 Here is such a dark angel was found on one of the buildings in Alicante, Spain.
What he did there and where he was going to fly on is still a mystery.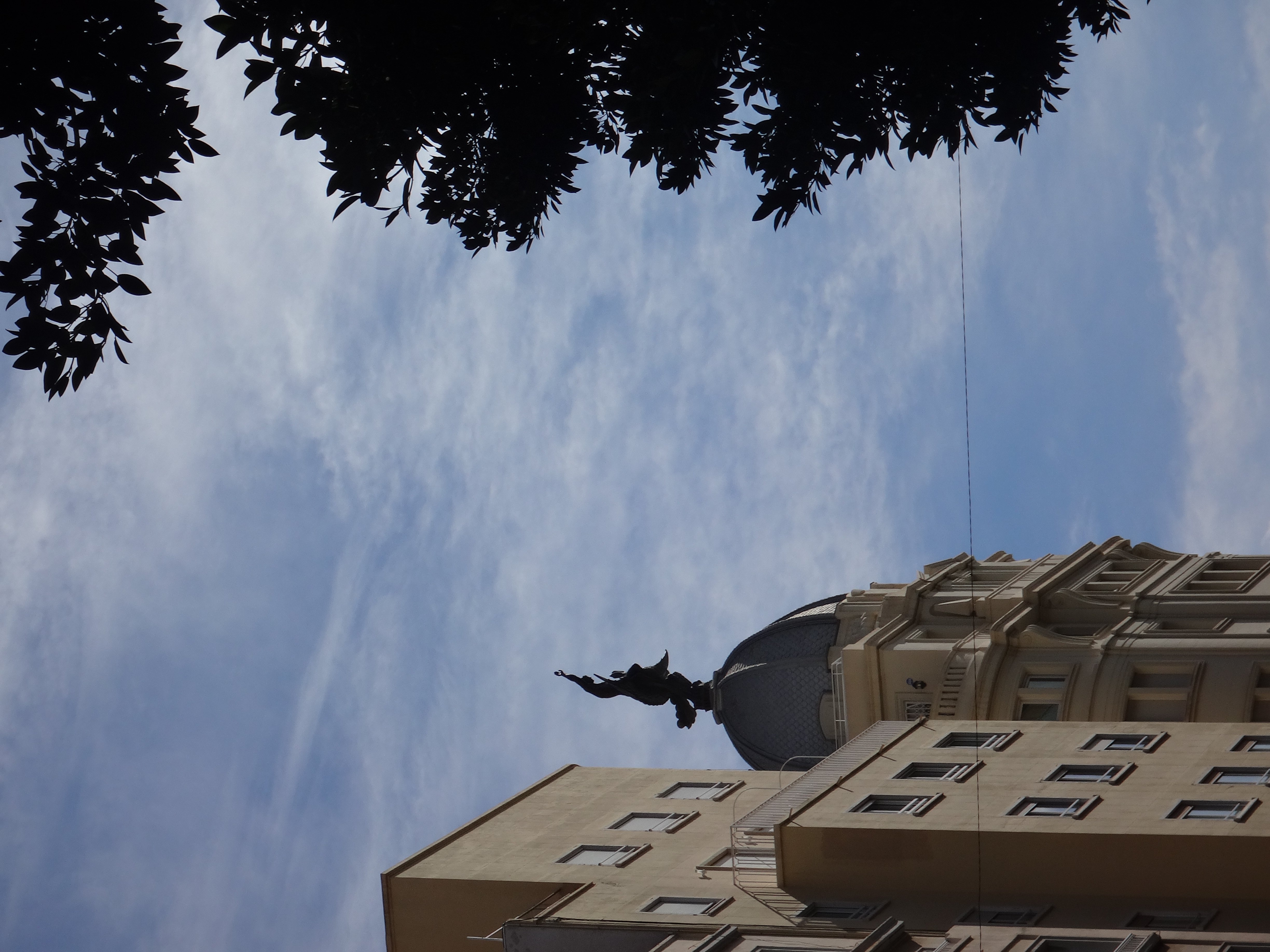 This photo was taken by the camera of my smartphone
I hope you like it!