Every building needs an artistic and uplifting touch, as functional as it may be.
Too often, architects dismiss the endless possibilities in order to stick to what is easiest to imagine as being the most cost effective solution to a building proposal. But, cost effective can look many different ways.
In fact, most buildings that are simple and relatively cheap to build end up being really expensive in terms of energy and the lifestyle imposed on its inhabitants. Los Angeles is a city plagued by bad buildings and an unhealthy ecosystem, even after massive improvements since the 80's.
As part of a quick sustainable high rise building design exercise, I modeled a conceptual building exterior and developed a few images.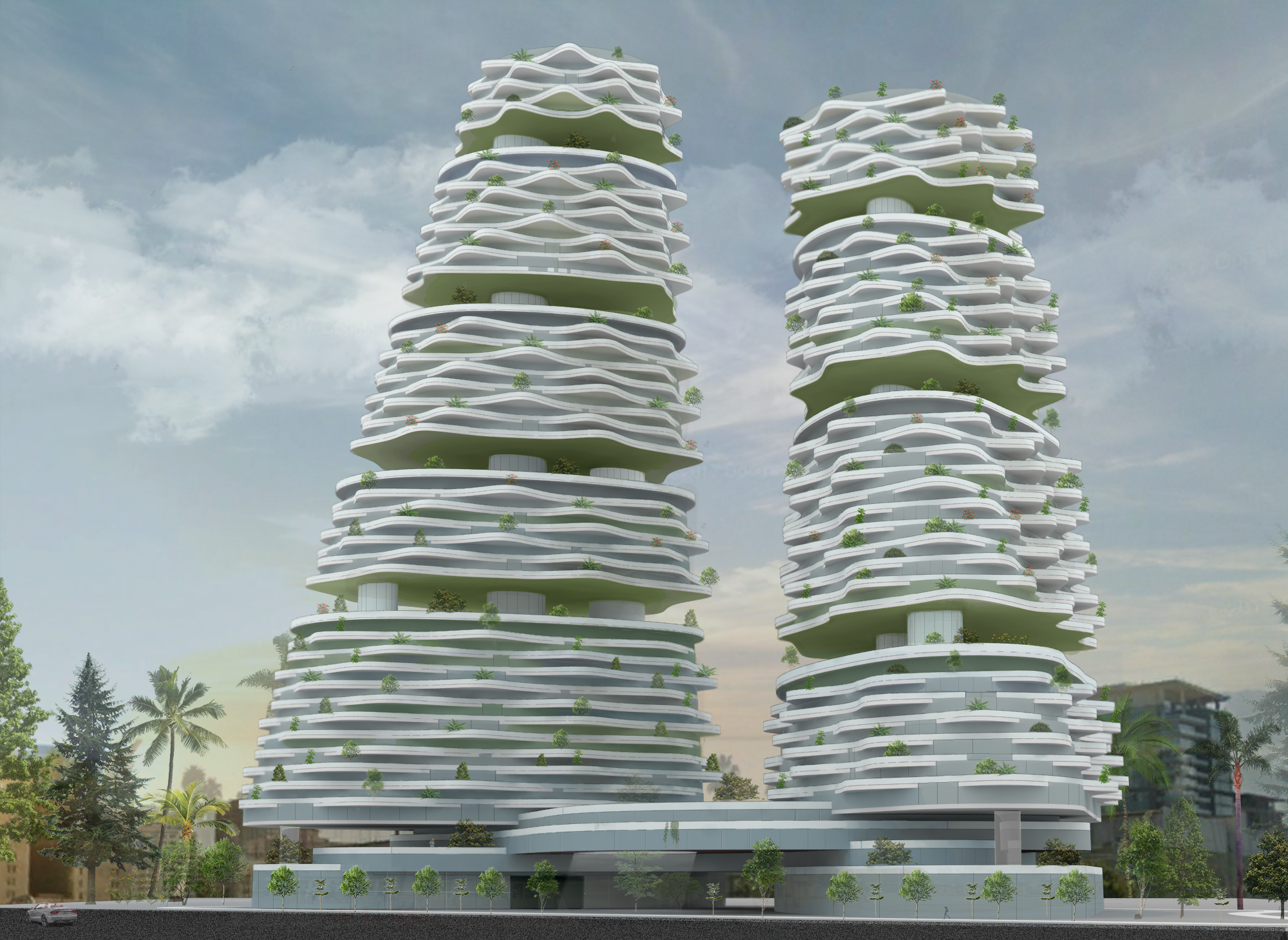 What I am trying to convey is a sense of open space in the form of BIG terraces. These vary from 100-300sqft, depending on the unit size. In a typical LA building with terraces, you usually get a measly 50 sq ft. These big and thick floored terraces would allow for gardening and possibly mini-pools. In addition, the large gaps in between a certain number of floors is community space, sprinkled with glass pavilions for any necessary indoor activities that retain visual access.
The bottom 4-5 floors would consist of retail and commercial spaces. As we know, multiplicity of use is crucial to good development.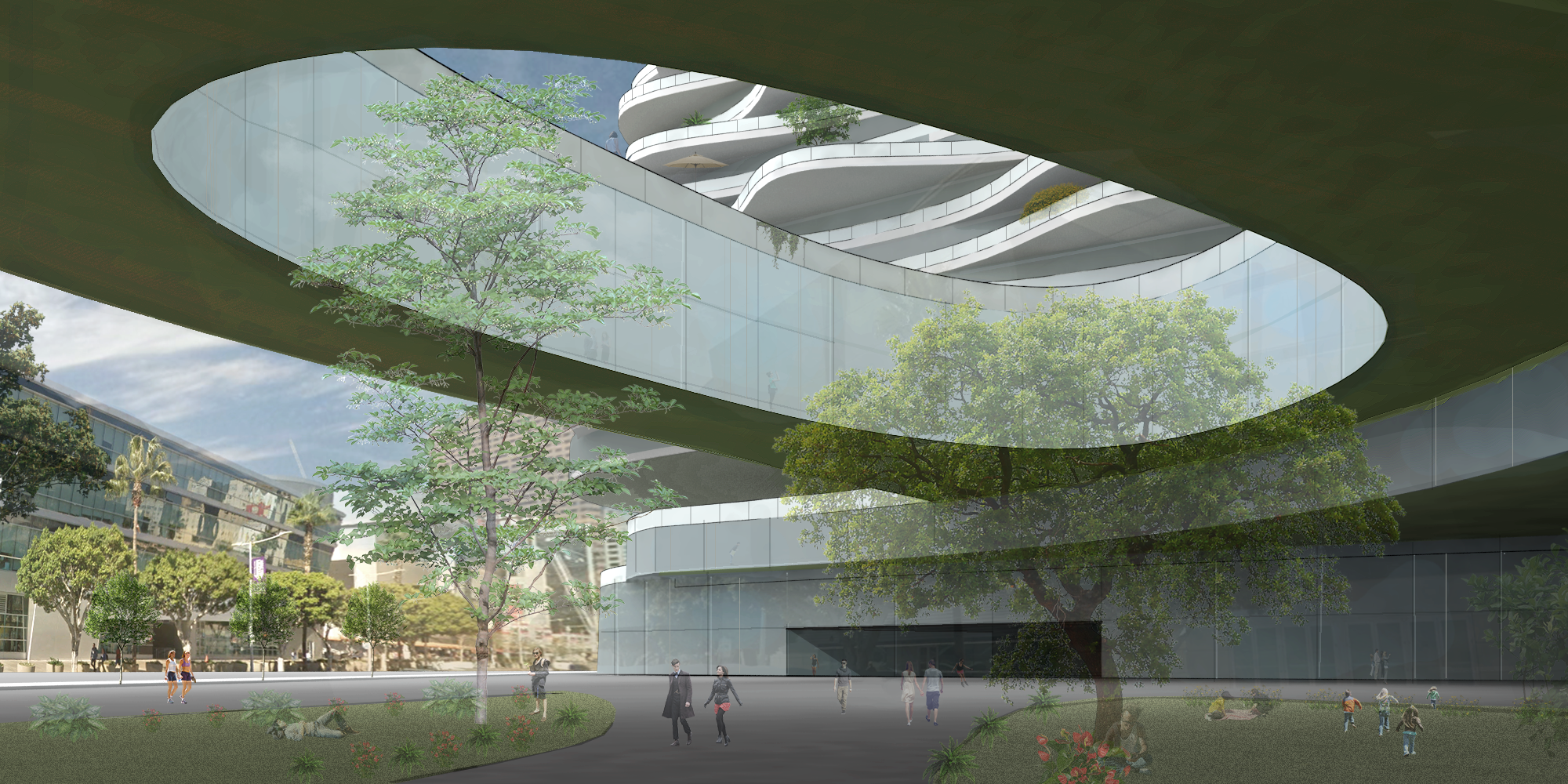 The site I chose overlooks the Staples center. The lot is coincidentally under development right now for a massive high rise retail+living project. It is actually quite a nice site since there aren't high rises nearby, giving people nice views from any unit above the 5th floor.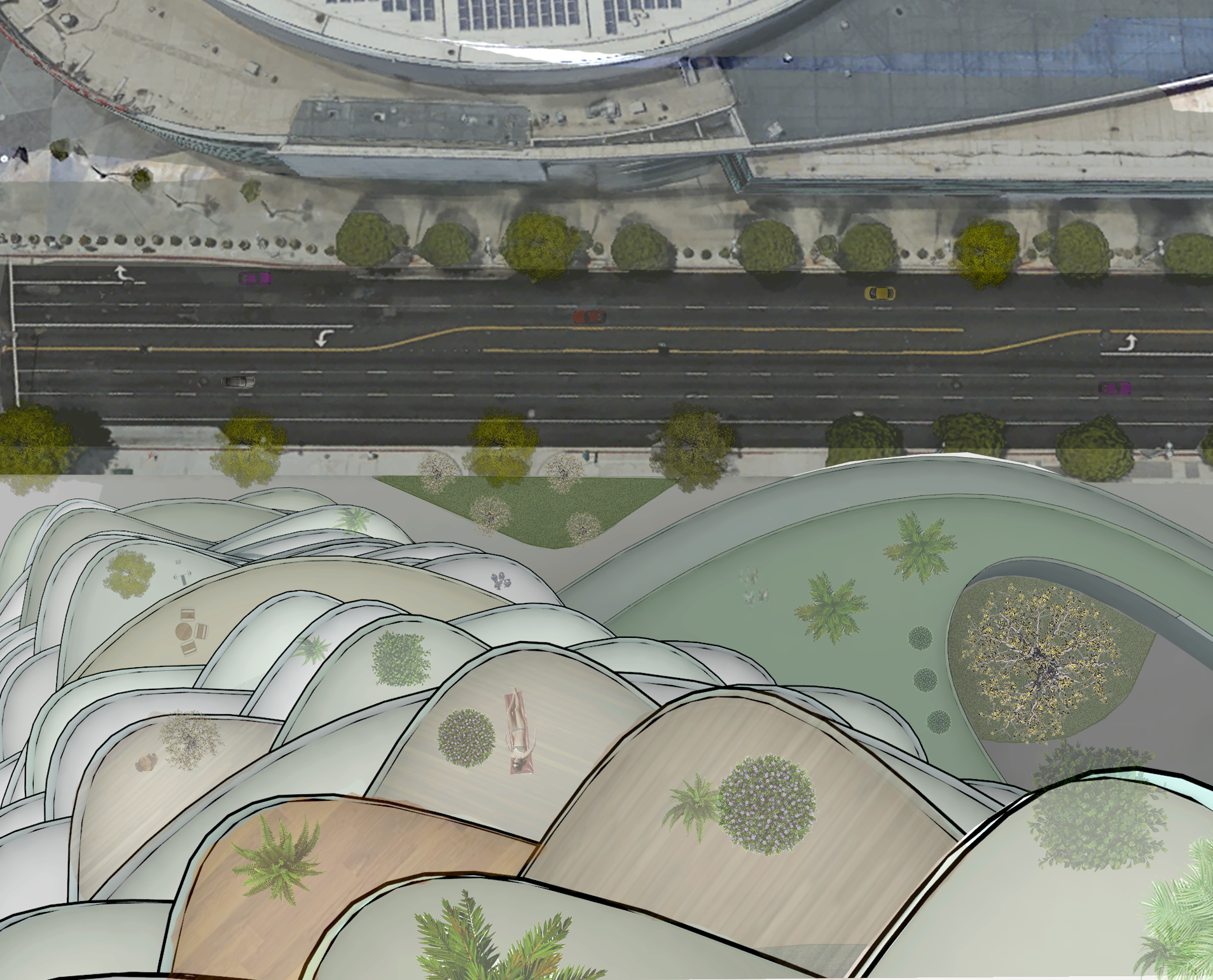 Although these are conceptual images, there are many feasible ways of achieving something very similar in real life. Many buildings across the world are already pushing the boundaries for high rise design.
Thanks for viewing! If you are interested in the other extreme of my sustainability thought process, I have designed a tiny home that would pretty much work in any location. You can see the design here:
https://steemit.com/steemit/@benjiberigan/the-swing-house-updates-on-my-tiny-house-project