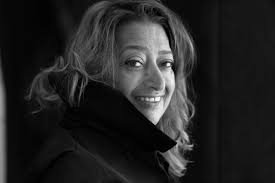 Hey my fellow steemians! I am a student studying architecture and I am so much in love with it and everything about it including architects known all around the world.
Today, i will be telling you guys about the "Life and Time of ZAHA HADID", a world renowned female architect and a drawing of her that I drew (not completed yet though).

Dame Zaha Mohammad Hadid was an Iraqi-British architect born on 31st October, 1950 in Baghdad, Iraq to Mohammad Hadid (father)  and Wajeeha Sabonji (mother). Her father was a wealthy industrialist from Mosul. He co-founded the left-liberal al-Ahali group in 1932, a significant political organization in the 1930s and 1940s. He also served as Minister of finance after the overthrow of the monarch. Her mother was an artist from Mosul while her brother (Foulath Hadid) was a writer, accountant and expert in Arab affairs.

Hadid studied mathematics at the American University of Beirut before moving, in 1972, to London to study at the Architectural Association School of Architecture. Her former professor, Koolhaas, described her at graduation as "a planet in her own orbit". After her graduation in 1977, she went to work for her former professors, Koolhaas and Zenghelis, at the office for Metropolitan Architecture in Rotterdam, the Netherlands. She then began her own architectural firm, Zaha Hadid Architects, in London in 1980.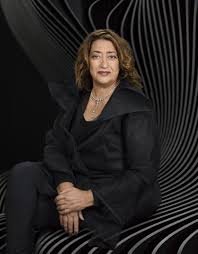 She was the first woman to receive the Pritzker Architecture Prize, in 2004. She received the UK's most prestigious architectural award, the Stirling Prize, in 2010 and 2011. In 2012, she was made a Dame by Elizabeth II for services to architecture, and in 2015 she became the first and only woman to be awarded the Royal Gold Medal from the Royal Institute of British Architects.

What made Hadid unique was her style of architecture. It cannot be easily categorized, and she did not describe herself as a follower of any one style or school. Nonetheless, before she had built a single major building, she was categorized by the Metropolitan Museum of Art as "a major figure in Architectural Deconstructivism". Her work was also described as "an example of parametricism".

When she was awarded the Pritzker prize in 2004, the jury chairman, Lord Rothschild, commented: "at the same time as her the theoretical and academic work, as a practicing architect; Zaha Hadid has been unswerving in her commitment to modernism. Always inventive, shes moved away from existing typology, from high tech, and has shifted the geometry of buildings".

Hadid herself, who often used architectural jargon, could also the essence of her style very simply: "the idea is not to have any 90-degree angles. In the beginning, there was the diagonal. The diagonal comes from the idea of the explosion which 're-form' the space. The is was an important discovery".

SOME OF HER WORKS INCLUDED:
1. The centre for the London 2012 Olympics (2005-2012)



2. The Guangzhou Opera House in China (2003-2010)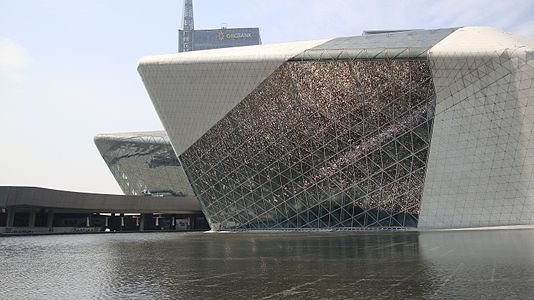 3. Michigan State University's Broad Art Museum in the US (2001-2012)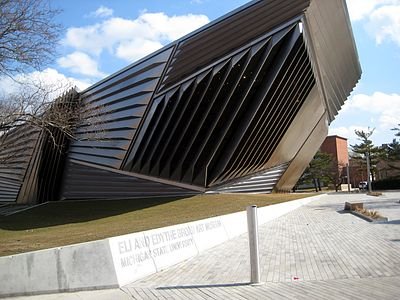 4. Heydar Aliyev Center in Azerbaijan (2007-2013)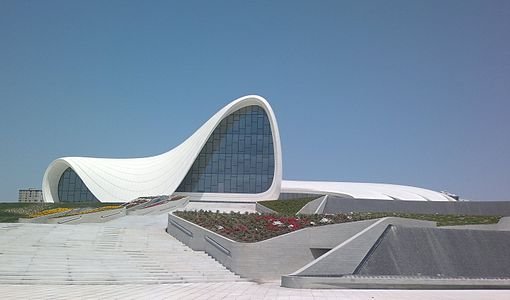 5. Phaeno Science Center in Germany (2000-2005)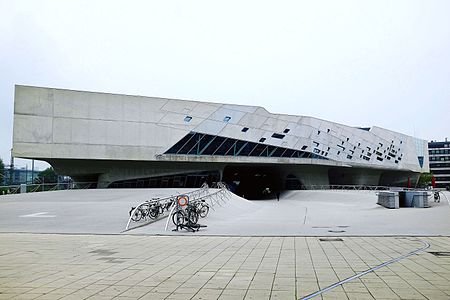 6. Administration building of BMW factory in Germany (2001-2005)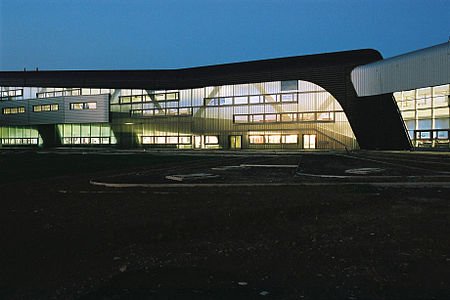 7. Maxxi Entrance and the interior, Italy (1998-2010)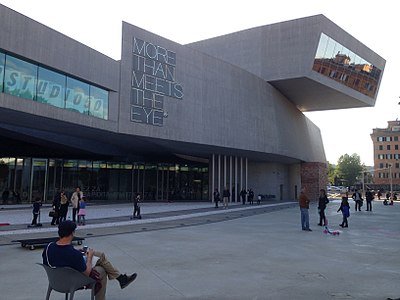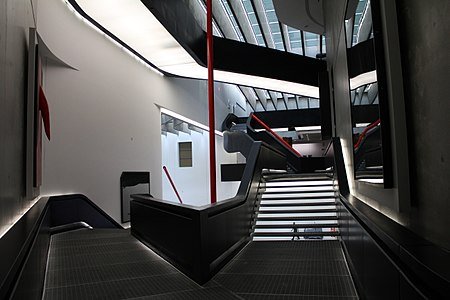 8. Galaxy SOHO in China (2008-2012)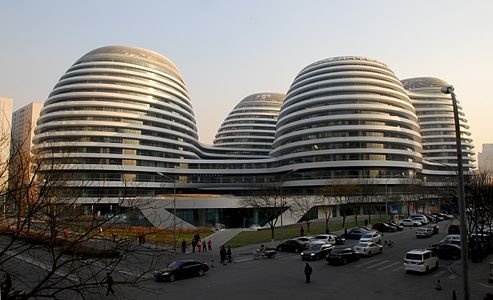 9. Riverside Museum, Scotland (2004-2011)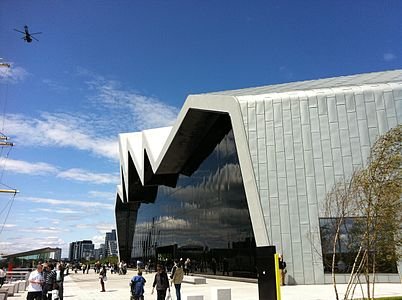 10. Salerno Maritime Terminal, Italy (2005-2016)


Hadid lived until her death on the 31st of March, 2016 in a Miami Hospital, where she was being treated for bronchitis. Days before she had visited her One Thousand Musuem under construction in Miami. She died of a heart attack. She was buried between her father and brother. She was unmarried and had no children.


My main purpose of writing about her was because of the fact that she was a woman and she stood out amidst all the other colleagues who are architects. Her works were so unique and different. It inspired me a lot that I want to learn more and more about architecture. Her style was a very difficult one but it was so different from the others. After reading about her, I said to myself I can't just read about her and leave it like that, so I decide to do a drawing of her. It has been a difficult one but I've been able to positively. I used charcoal pencil and some other grades of pencil in the drawing. The drawing is being done on a white cardboard paper. It took two days to get to where I am now. I started last week but due to some reasons I haven't continued. I hope to continue by next week and show you guys the complete drawing of her.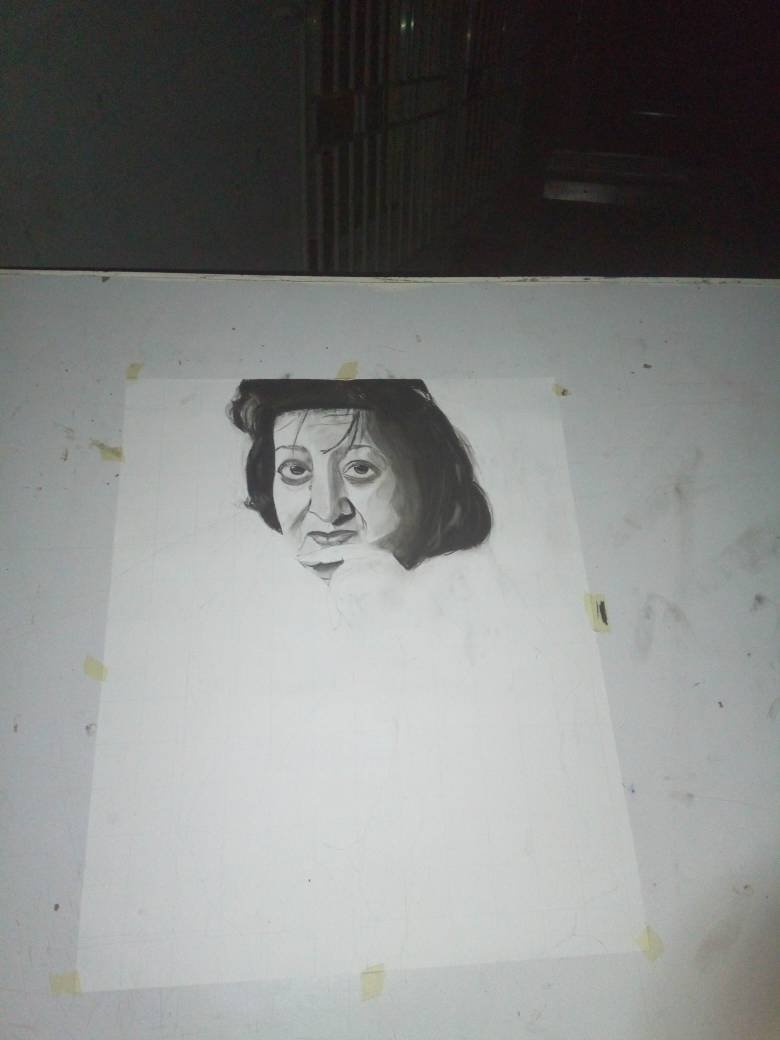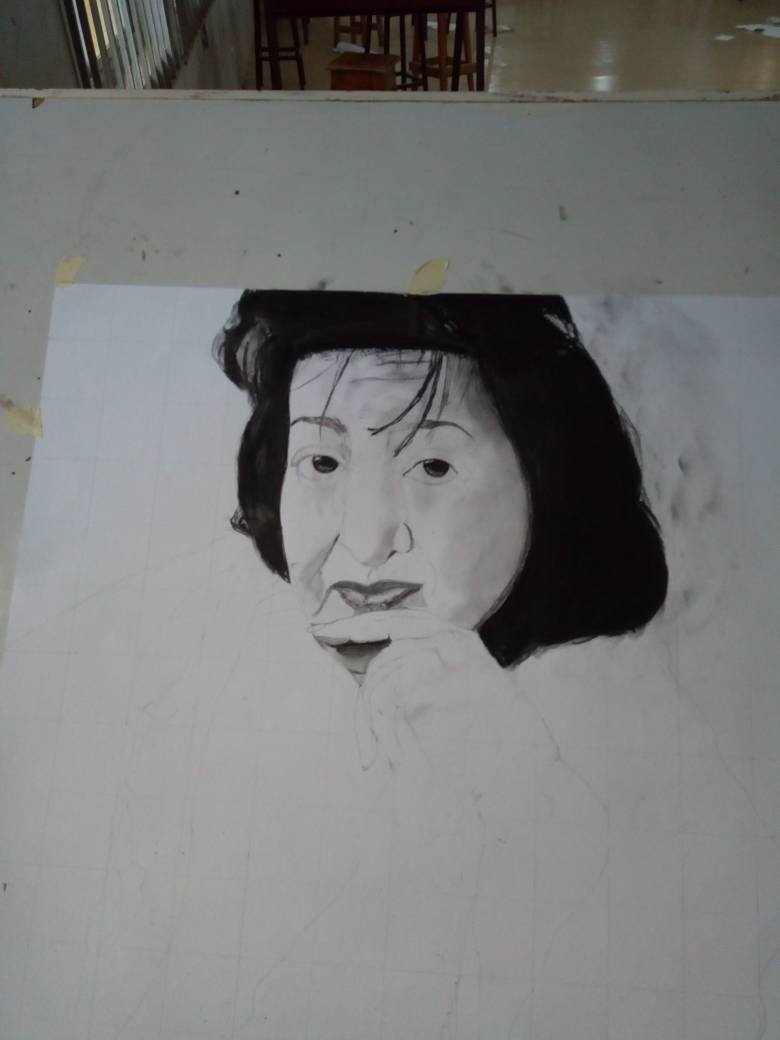 Don't forget to upvote, comment and resteem.