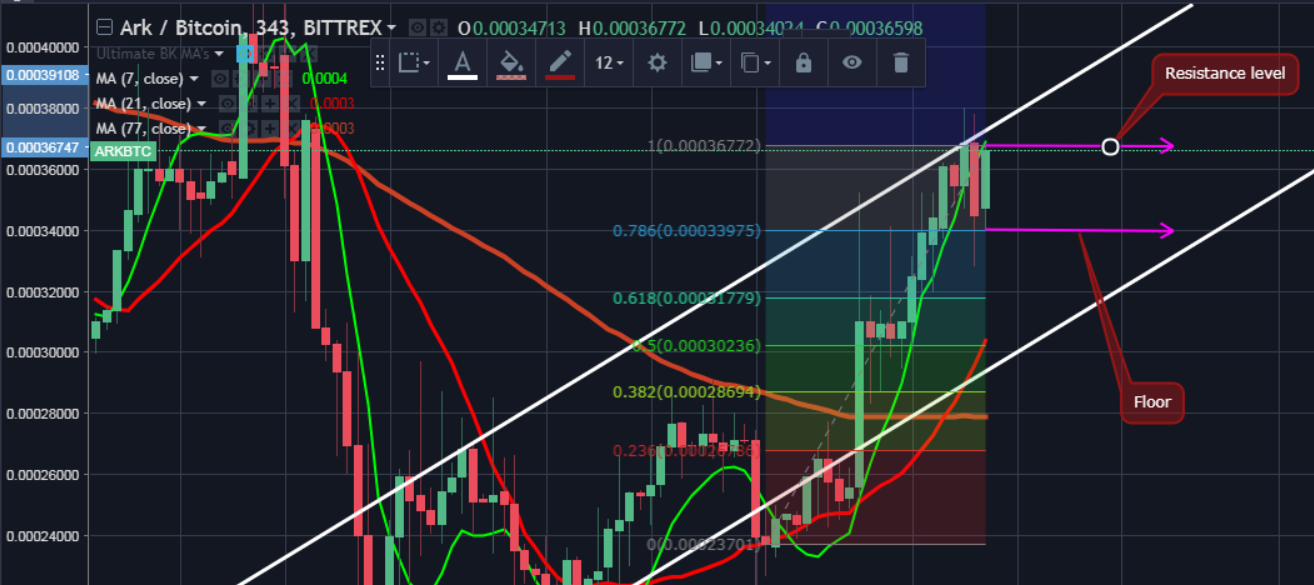 Quick update:
I am currently buying ARK, the all-in-one blockchain solution
Some basic info about the currency:
https://coinmarketcap.com/currencies/ark/
I asked my team for support with determining when to sell (to make a profit in Bitcoin), and here is their feedback:
For the time being ARK is in the business zone. So, I suggest to hold it.
If it breaks the resistance level we can even invest in it further, but if it breaks the floor we should sell it immediately. For the time being it is moving up and down between the resistance level and floor, so we should hold it.
Floor is at 0.00034000
Resistance level is at 0.00037000
Currently at 0.00036900
You can compare these figures with your cost to calculate %gain.