Following the outcry by fans seeking to out Emery from the helm of affair at Arsenal, Patrick Vieira has issued a warning to those calling for Emery's head.
It is no longer news that the team.has been performing poorly for sometime now and following an eight points adrift from the top 4, the heat has been pulled up the coach with many calling corporate his replacement.
It is in this vain that, Patrick Vieira has urged Arsenal fans to 'get behind' Unai Emery so he can return the club back to her glory days.
The former captain says a change of manager who joined less than 18 months will not fix the club's problems.
'It's true Arsenal are going through a tough spell,' 'But I haven't watched all their matches, so I can't talk about their game.

'They have a coach who is qualified and who works well. When a club is having a difficult time, it's important to be united.'

'Arsenal are what they are. They're a frustration. Emery is being put under big pressure.'
---
I guess the frustrated grumbling if the fans has been heard by the big bosses at Arsenal who have given Emery till January to put his house in order or risk being booted out.
Read the story here.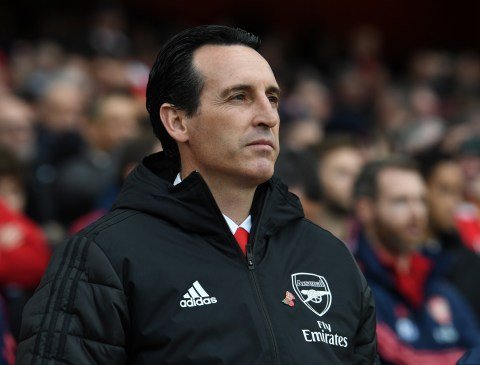 ---
My Thoughts.
So, my thoughts are limited right now and I cannot really say if I understand what the fans are going through. But I may have to agree with Vieira who was once there that, "Arsenal are a frustration."
A frustration that has built up from a long time ago and still building up. Emery isn't delivering and I think the ans want him out and maybe to get Mourinho to come?
---
Do you agree with Vieira?
---