Here I am again with another personal artwork plan!
So what I have here is my sketch thumb for Bandit Illustration, the setting is in ancient Japan. At first I plan it as morning period but later on while fixing some parts, I decided to make it late afternoon ( kinda golden hour).
Artworks copyright @adelair - All Rights Reserved
I have pool of composition drafts I made few years back and decided to slowly render them.
Process:
I already block the perspective guide but was not able to use the other guide so I adjusted it in the value version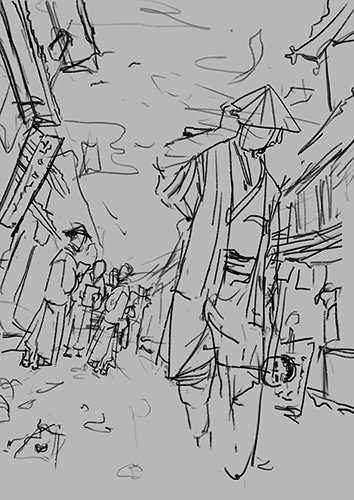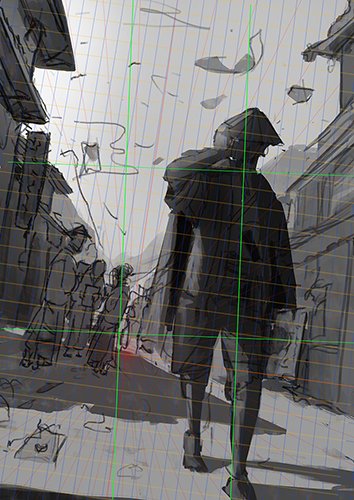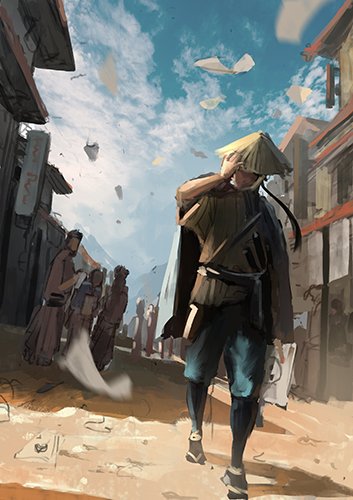 Adjusting/ Fixing some perspective and finally change the time to late afternoon
I hope I will be able to finish this as soon as possible but right now, gotta do some freelance work.
If you want to support me, feel free to like my fb page : https://www.facebook.com/artdelair/
I sometimes post client works there :D
or visit my portfolio for future clients out there *wink *wink
https://www.artstation.com/artdelair
Thanks and see you soon!