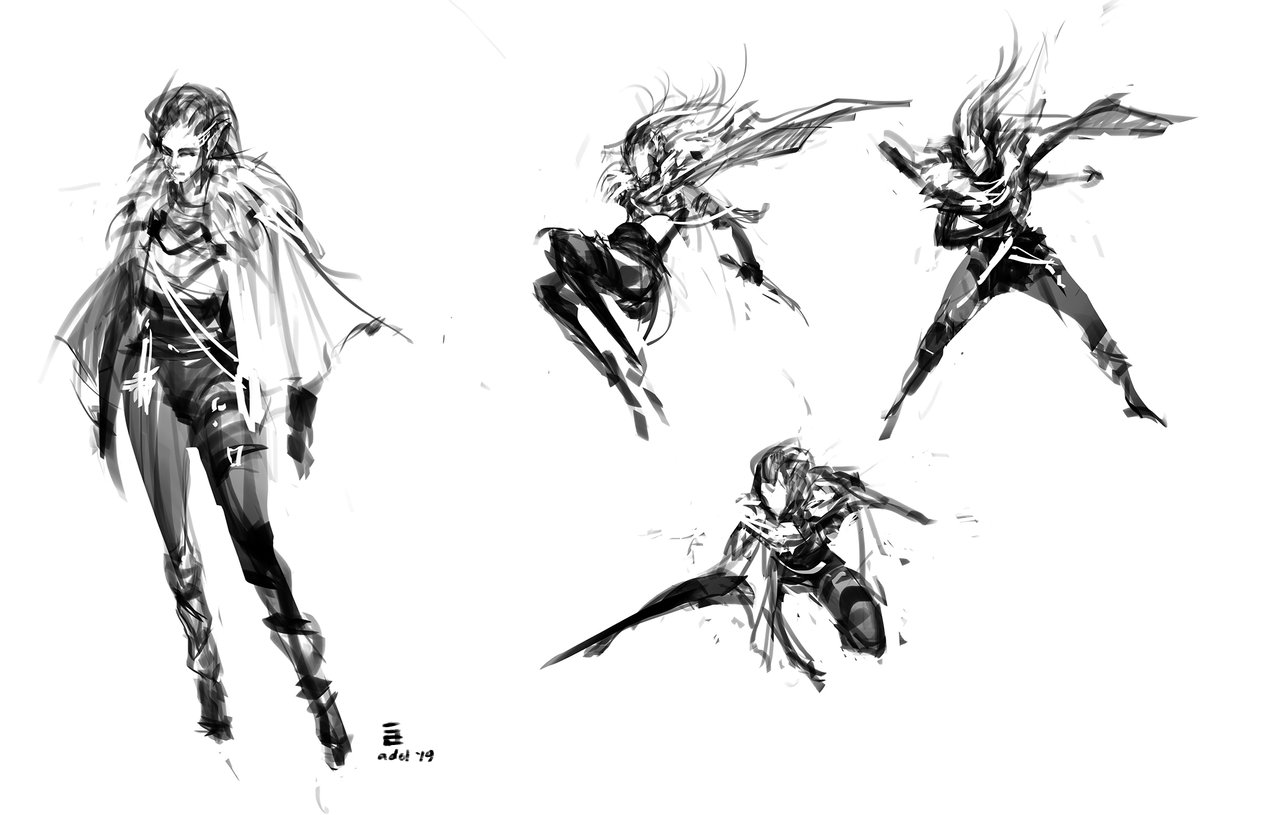 While I was working earlier, a thought just randomly came in mind. I don't want to waste any artistic ideas so I sketched it out real quick, adding some gesture/ action poses.
She is an Elven rogue. Feminine and kill with a class hahaha
I'd love to elaborate more of her designs in the future.
Anyway, lately I am having fun with loose sketches and I think more ideas are popping out compared to the times I just limit myself with refined finished product (wherein i feel pressured and ideas came in slow)
I hope you don't mind me posting my random design ideas here. I just wanted to share and hope my co-artists will feel inspired by it :)