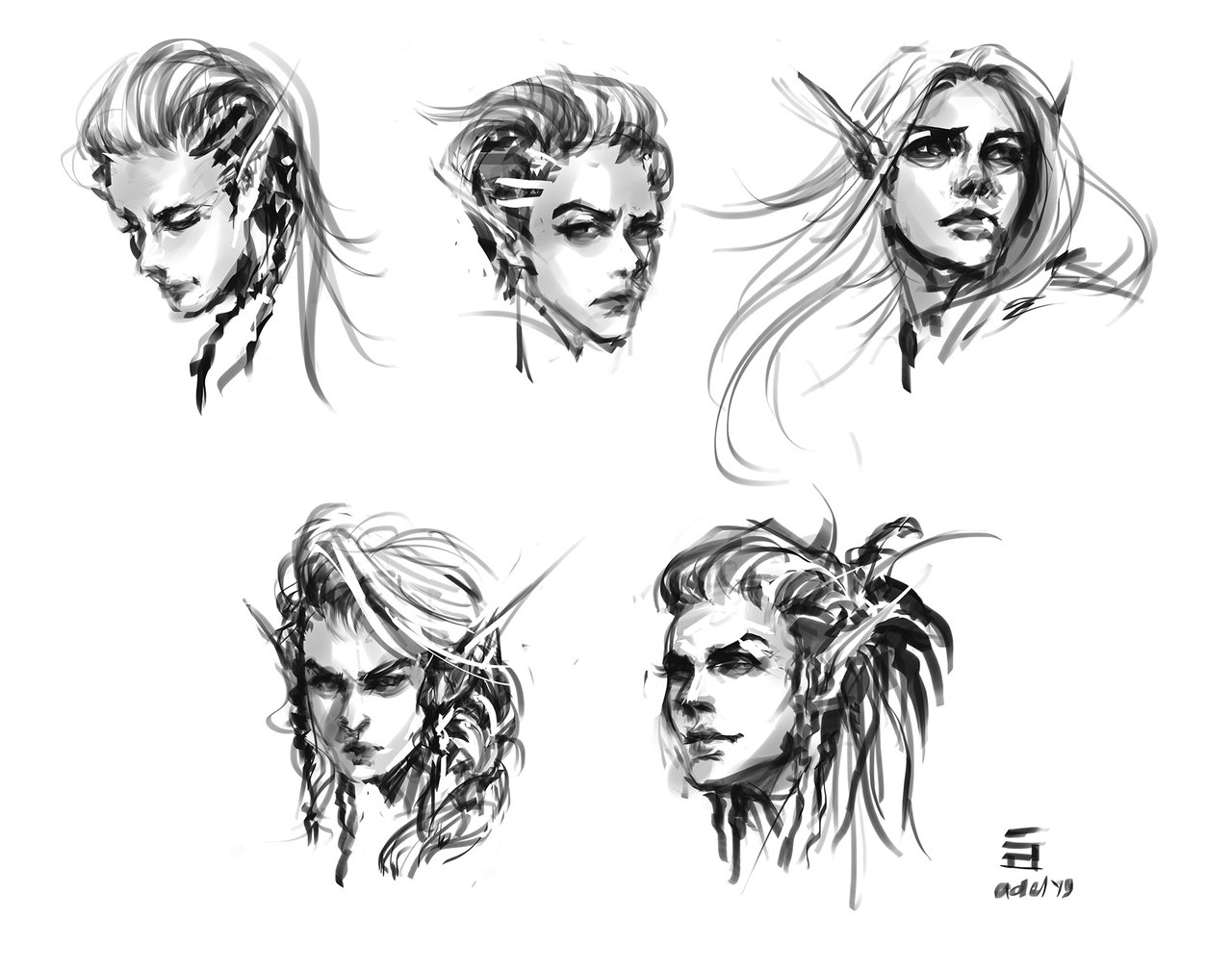 Hello once again my dear fellas! I'm back with the continuation of the idea I had yesterday.
Elven Rogue head/hair design drafts for y'all!
I also included a video process. I didn't have any for yesterday's because I just immediately cast the spell without minding my environment. I even almost forgot to record this one , that's why it started mid the first head hahahaha
Artworks copyright @adelair - All Rights Reserved
This became a loose personal project of mine, no pressure, just having fun!
Anyway, about the "Bandit Illustration" update: I am slowly rendering it, not taking too much of the time tho. Any day it'll just pop out of your feed hahaha