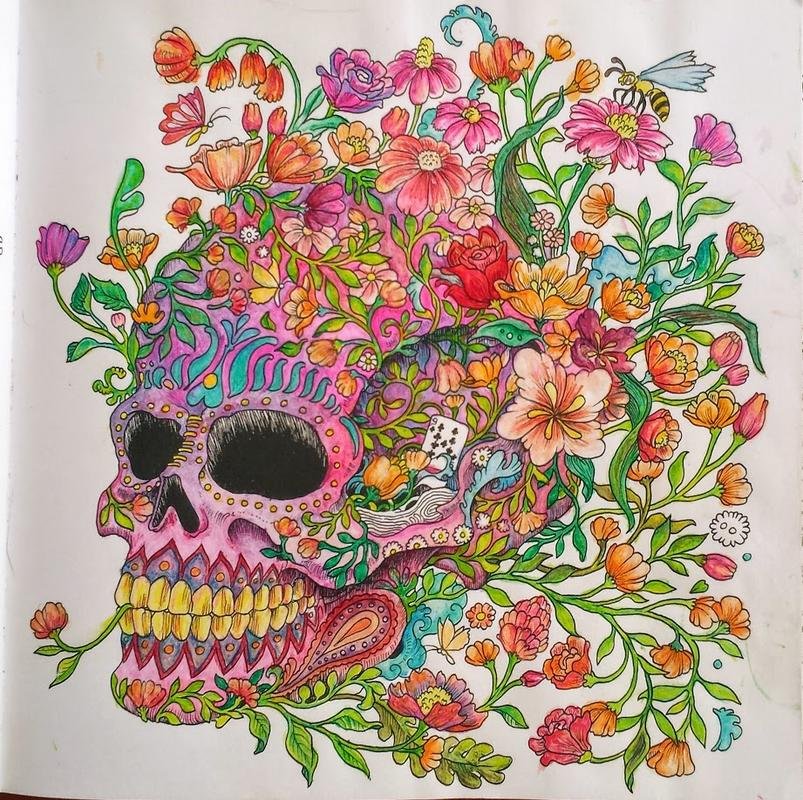 Some time ago I received a very thoughtful gift from my brother. I was very happy with this gift. I got coloring book from Kerby Rosanes and to tell you the truth, this books are very demanding one. There are great pictures in it, which also contain a lot of details. What makes it even beter and even harder to complete. Somethimes It's a real challenge to do so and because of its complexity, it takes a lot of my time. However I still enjoy it. 
I manage to finish some from the imiges and now I would like to show the results to you. To comlete this image i used watercolor pencils, whith probably have seen in my previous post.
Let me know what you think about this particular one.