Entry for ART EXPLOSION 82: PSYCHEDELICS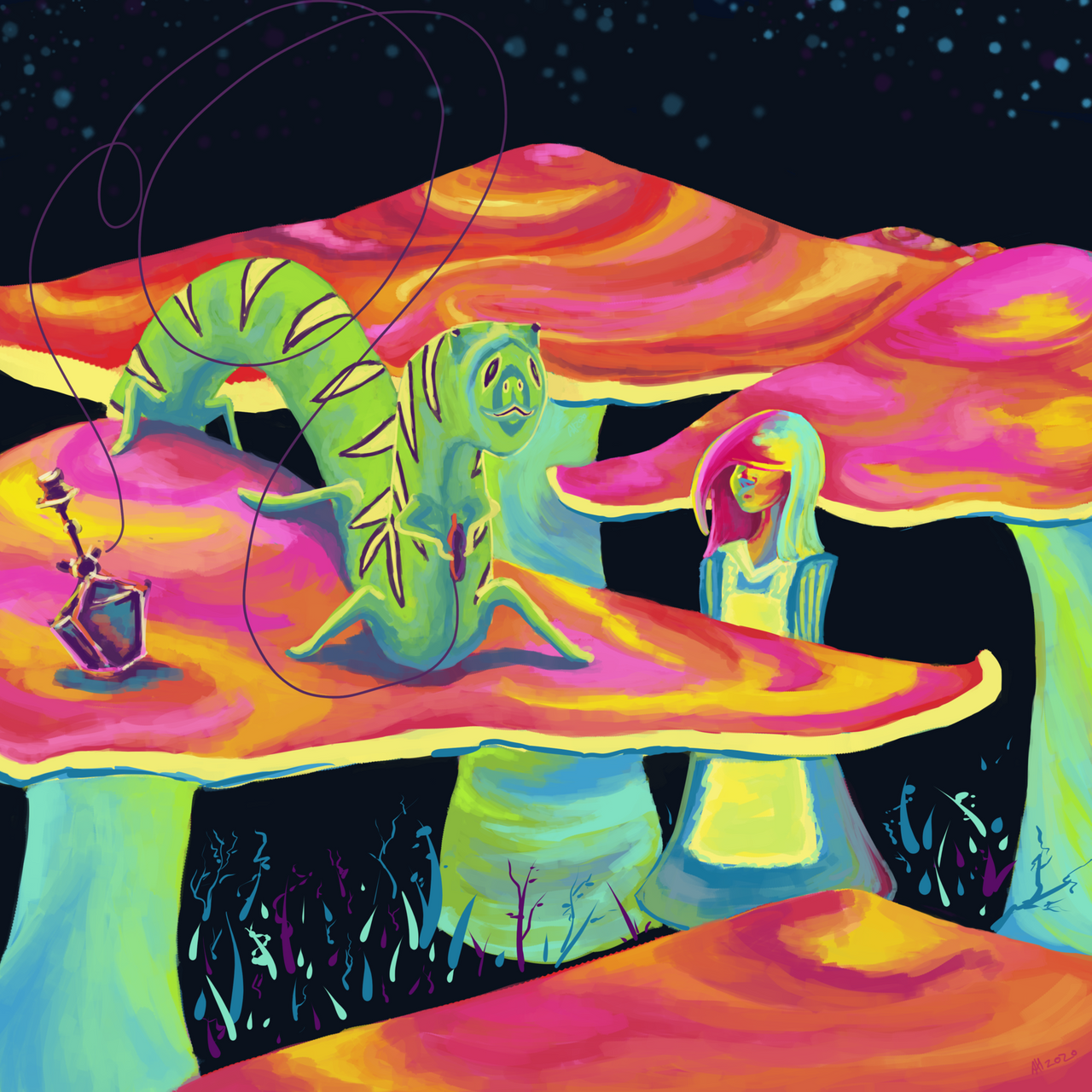 I'm not very familiar with psychedelic art, and I usually work with either a somewhat-realistic or limited color palette, so this seemed like an interesting challenge. I've also never had any psychedelic experiences, but I am familiar with Alice in Wonderland and all the drug stuff in those books, so that's what I decided to go with. Specifically, Alice meeting the hookah-smoking caterpillar surrounded by the crazy mushrooms, which sounds psychedelic enough for me.
Materials:
Krita, an open-source art program
Process:
First I did some rough thumbnails on paper to figure out composition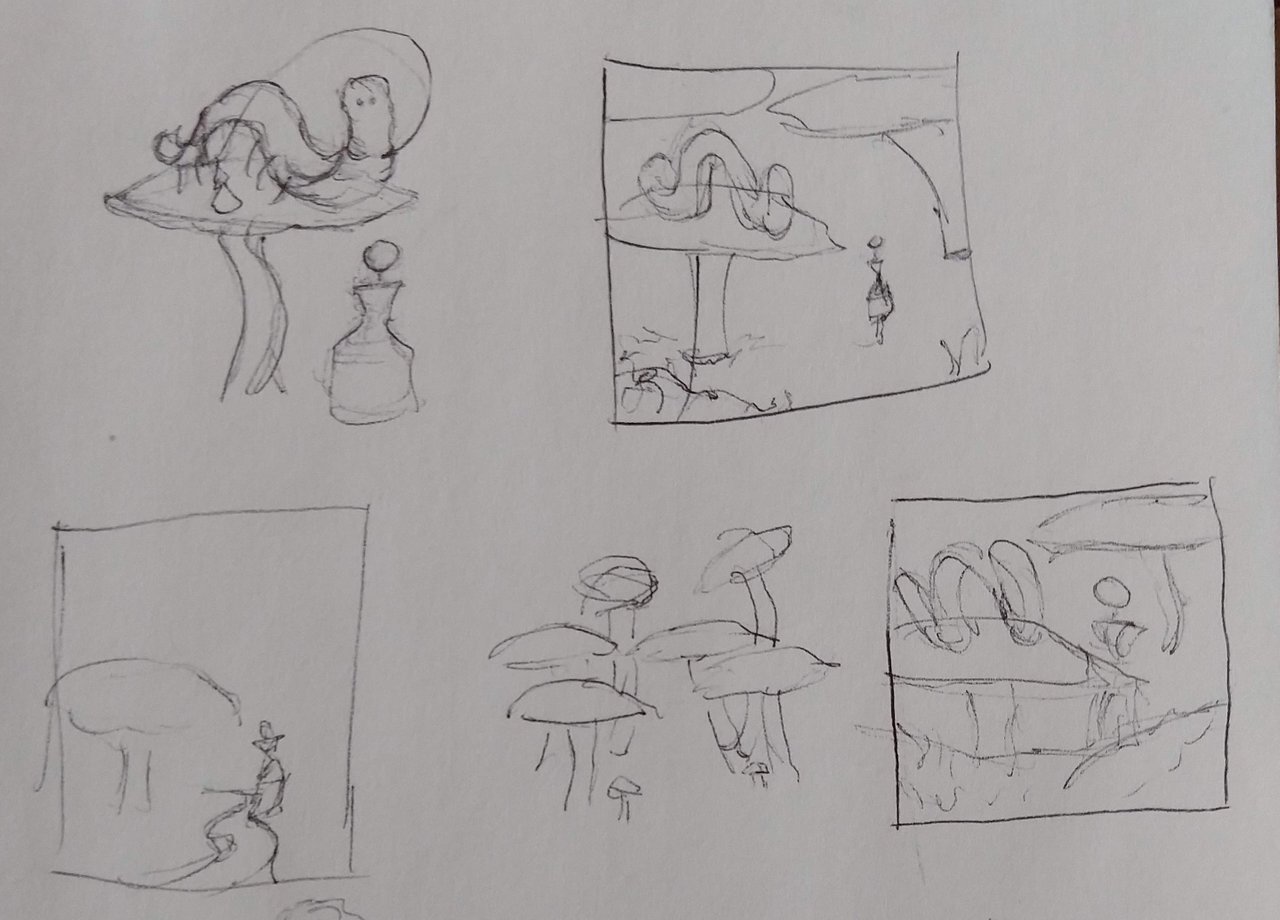 Then, digital sketches and lines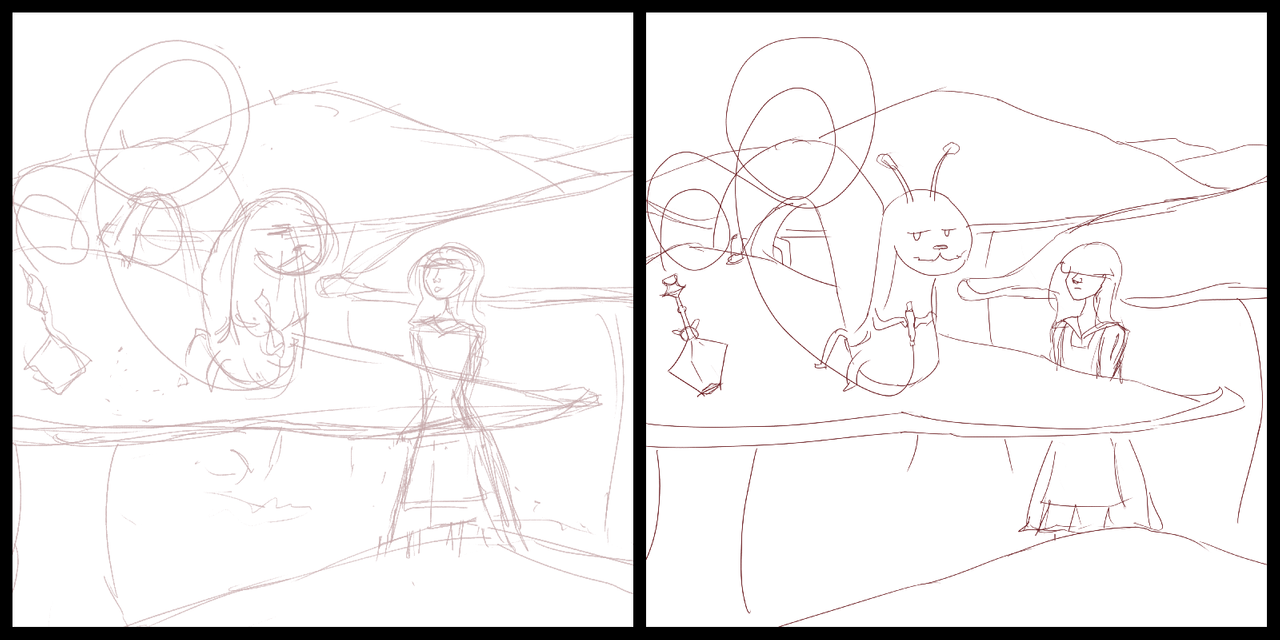 Then I did very rough colors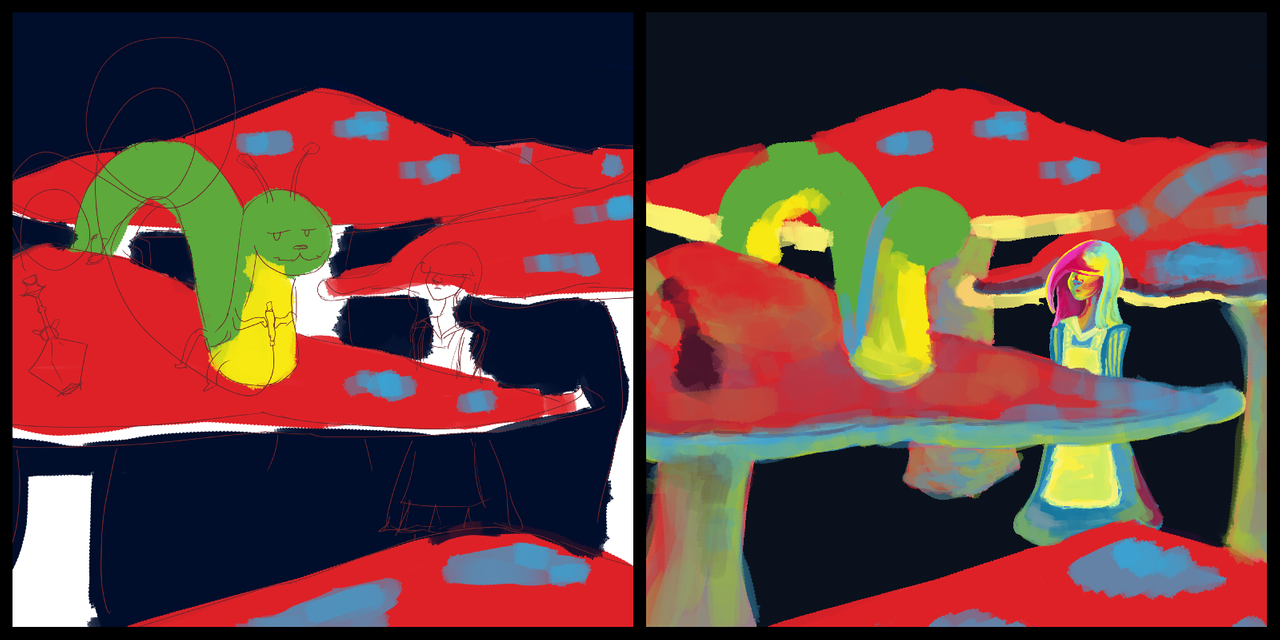 At this point I posted a closeup of Alice in the faces post I made a few days ago. I also took a break to do a drawing for valentine's day.
Then I painted the mushrooms and finally the caterpillar. Mostly I'd been procrastinating on working on the caterpillar because I felt like it would be hard and annoying, haha. It actually wasn't too bad.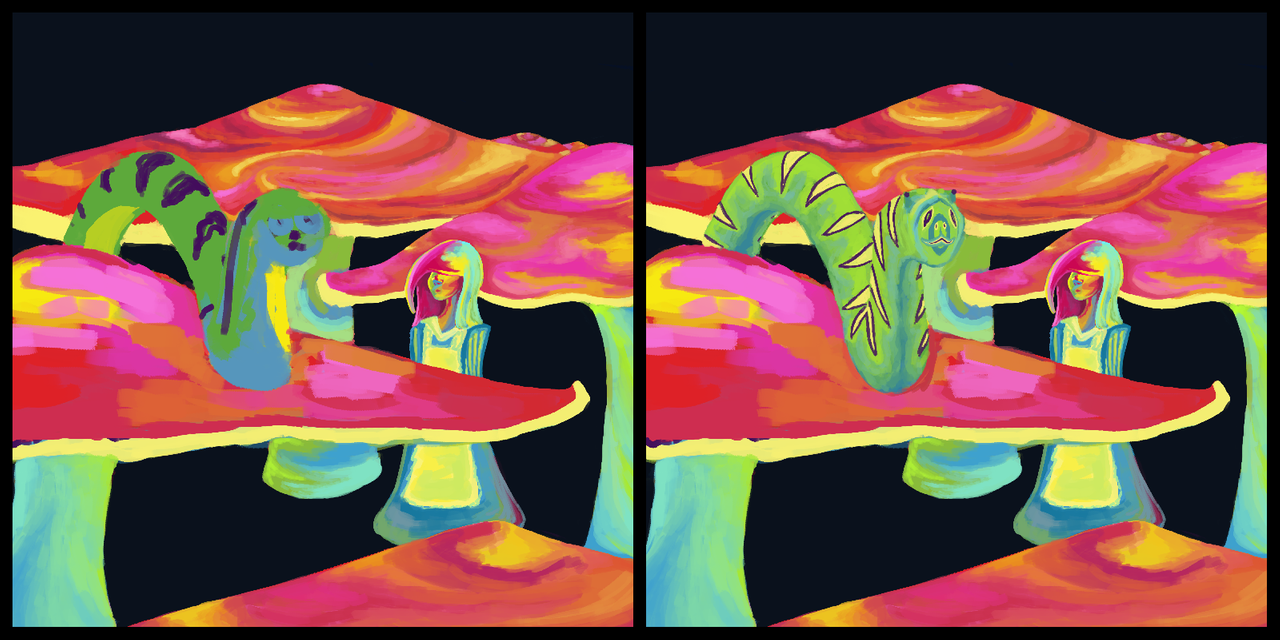 Then everything else, finished caterpillar, final mushroom, ground, etc. for the final piece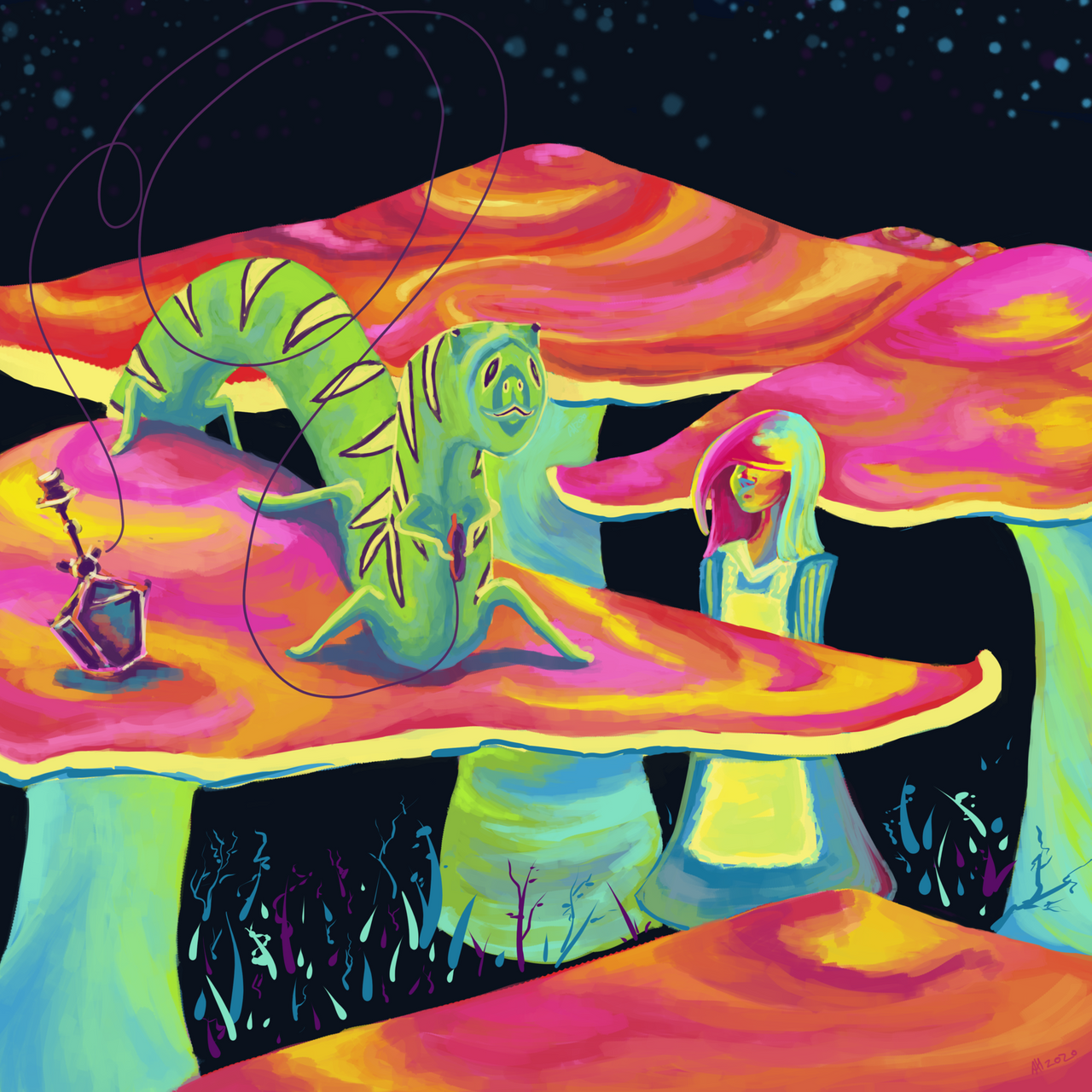 So yeah, overall I'm fairly happy with this piece and it was a good exercise for me in using lots of colors.
Thanks for looking!