Hi Everyone! Happy Valentine's Day!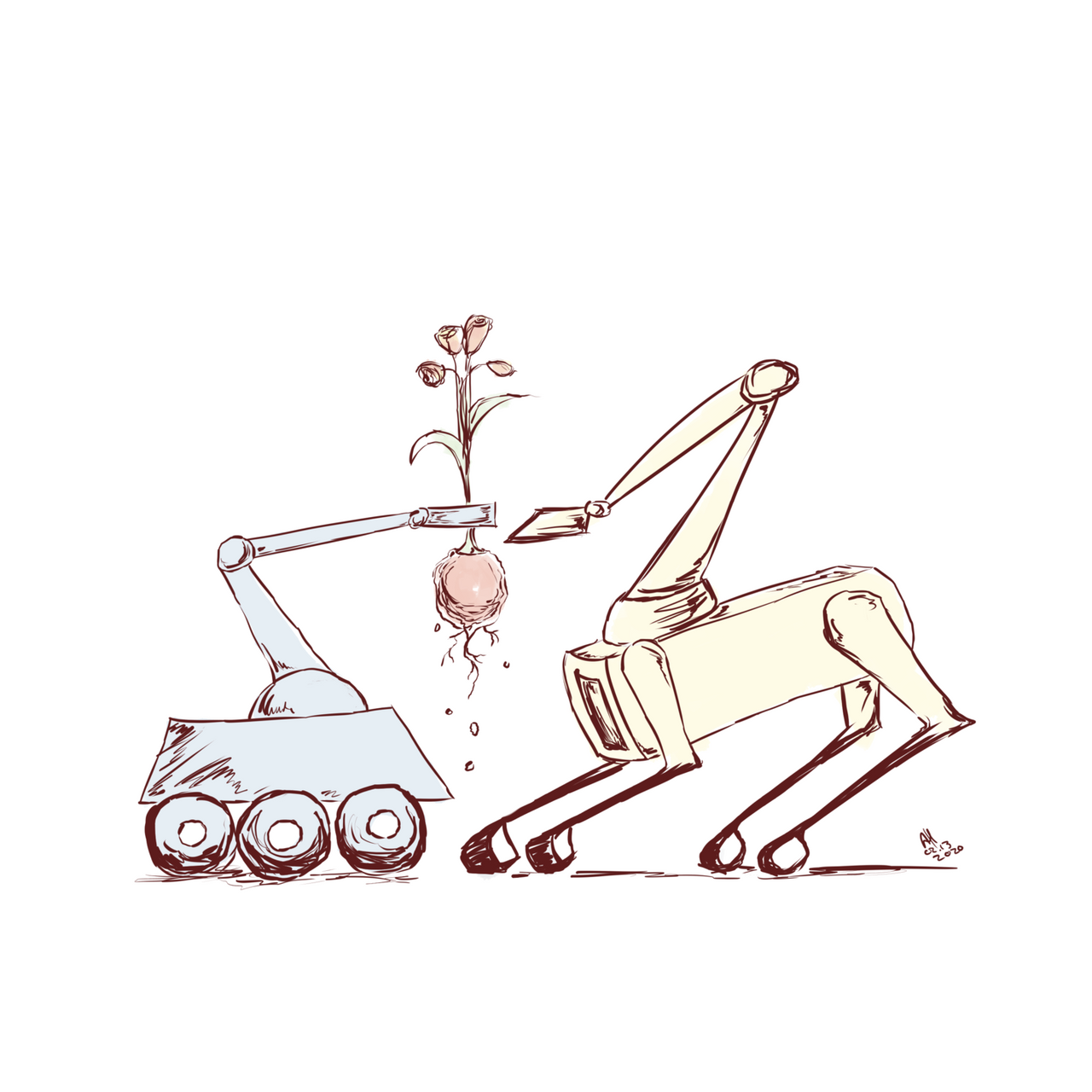 Here are some awkward robots celebrating Valentine's Day. They don't quite know how to properly give flowers, haha.
Basically, I wanted to draw something for Valentine's day that wasn't super cutesy, and I didn't feel like drawing people, so I did robots.
Materials:
Krita, an open-source art program
Process:
I started with some rough sketches on paper, mostly trying to figure out the pose of the legged robot. It tended to look somewhat offended by the flowers.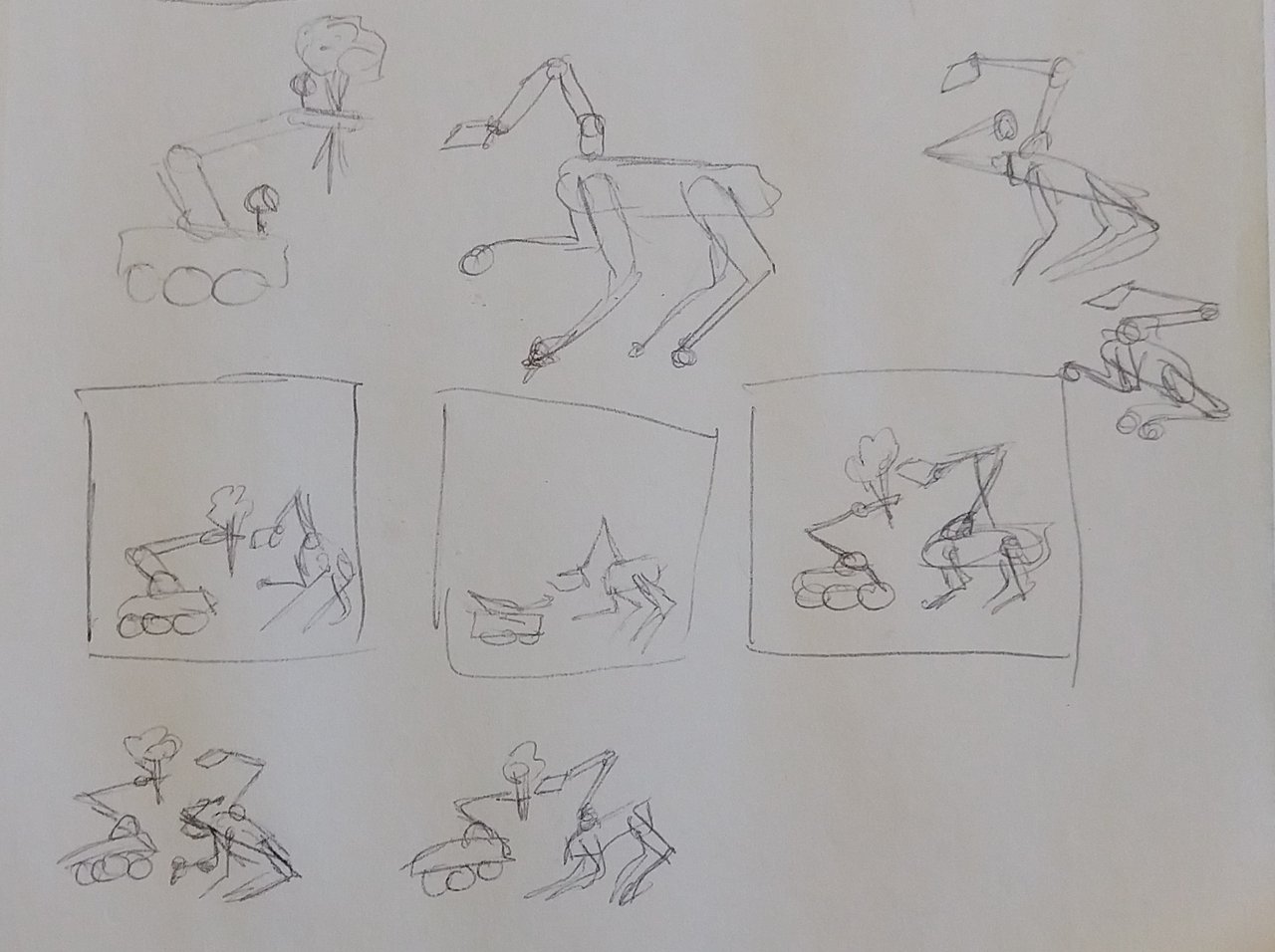 Then a digital rough sketch.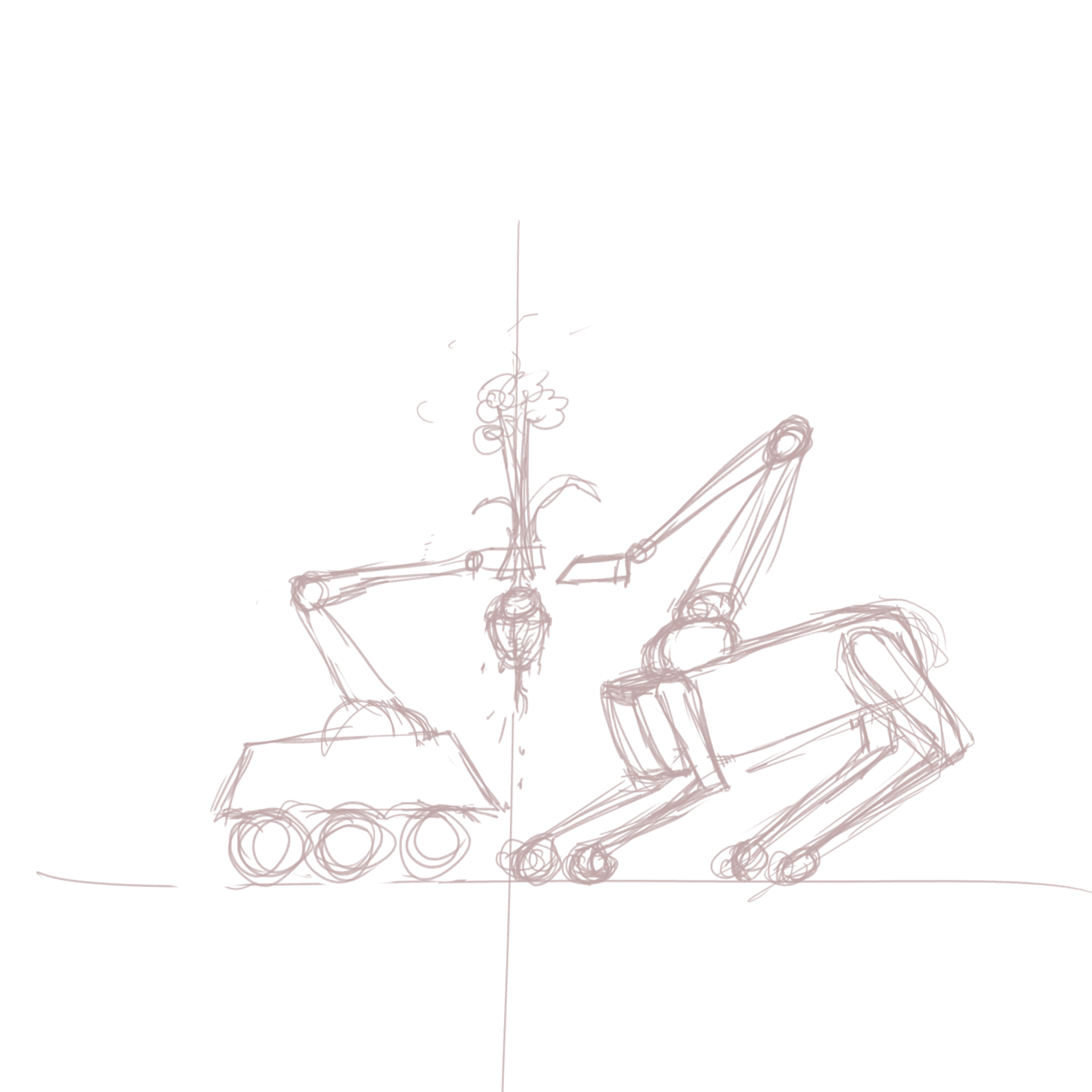 Then digital lines. These are the final lines.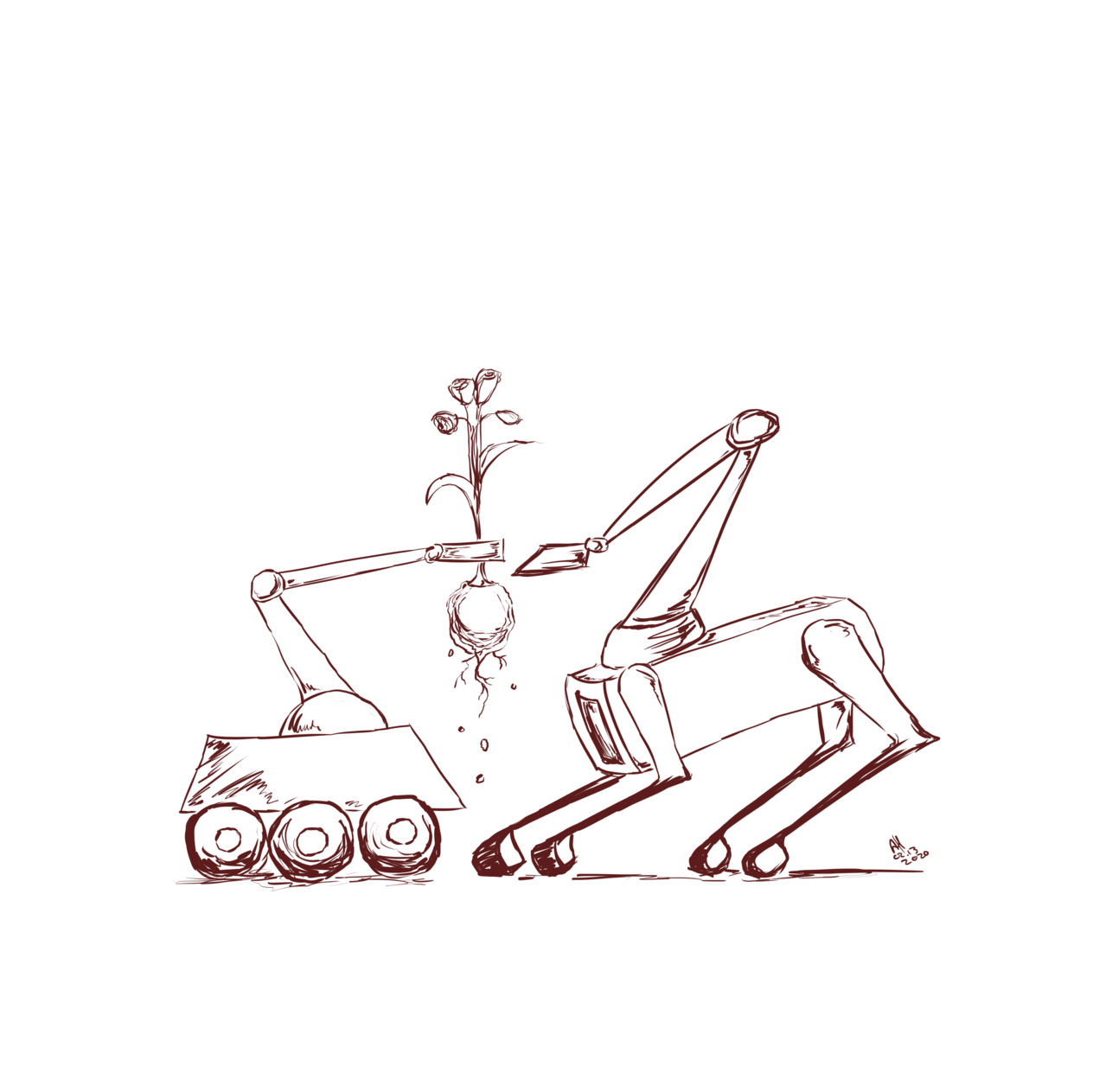 Then I added basic light colors for the final thing. I didn't feel like this needed a detailed paint job.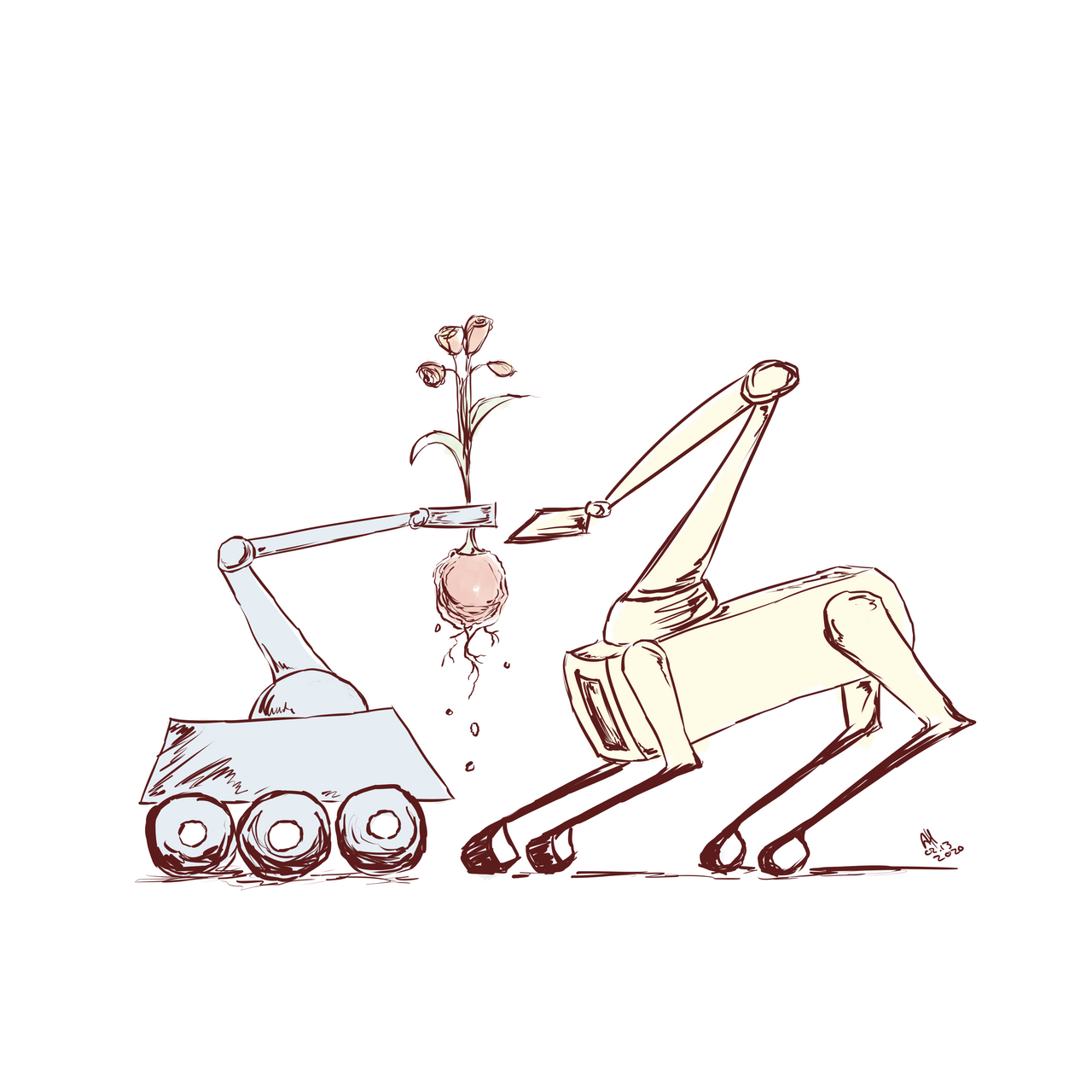 Thanks for checking out my post and I hope you have a good Feb. 14, whether you're celebrating Valentine's Day or not :)
Instagram:
https://www.instagram.com/alnhart.art/