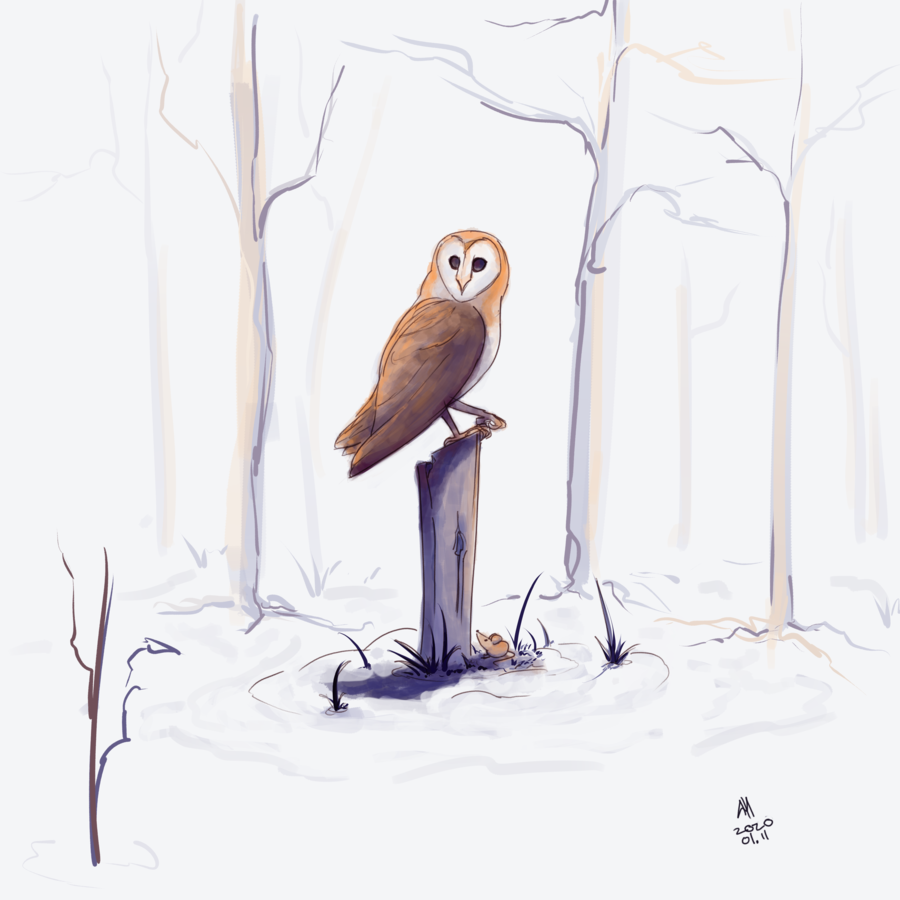 Hi Everyone!
This is an owl I made a couple days ago. It was originally going to be for a contest under a prompt for "quiet" but my internet hasn't been working well enough to post until today and that contest is over, haha. But the mouse is there being very very quiet since apparently owls have great hearing.
Started with some quick sketches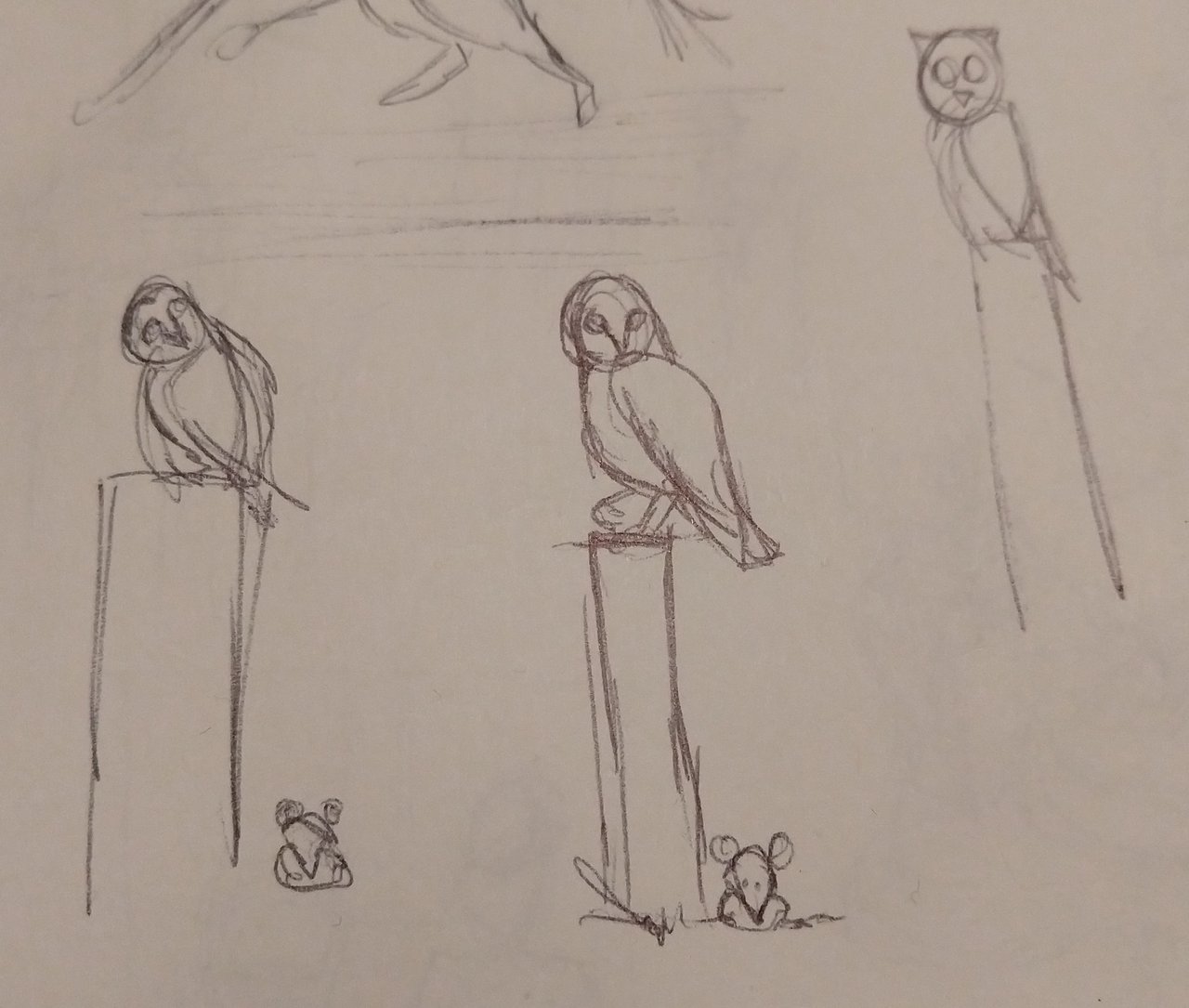 Then a rough sketch in my art program, Krita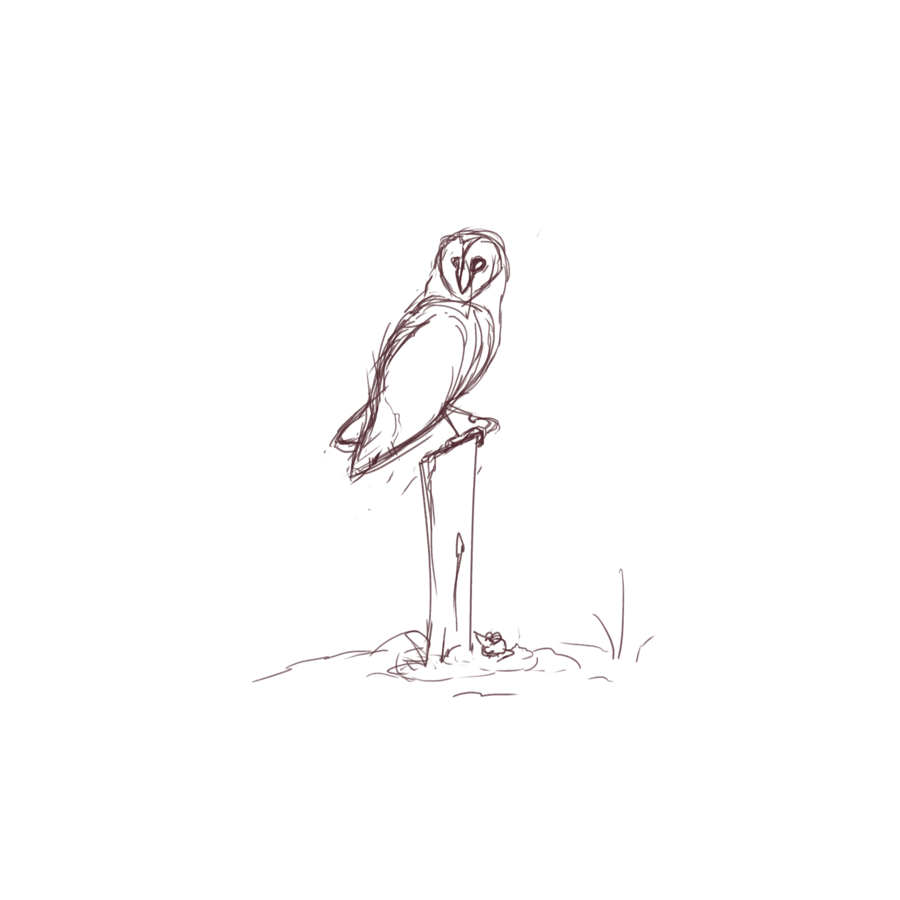 Then I added some quick colors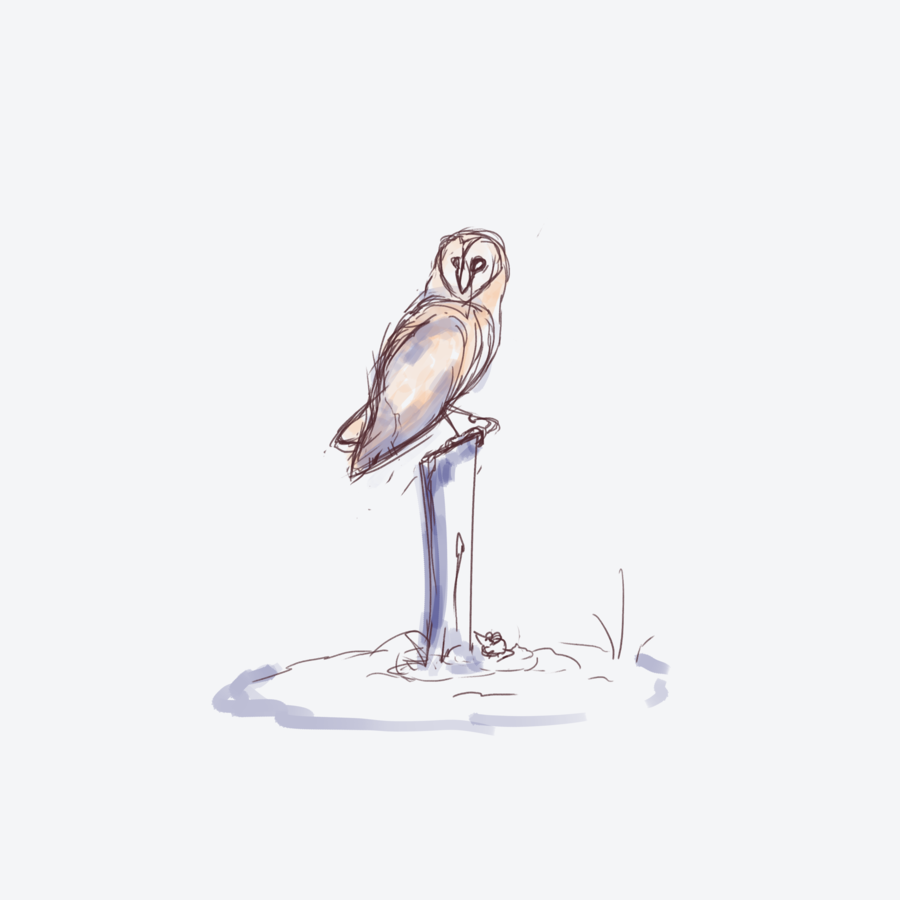 Then I finalized my lines. I actually drew over the rough sketch and rough paint layers, but this is just a picture of the final line layer.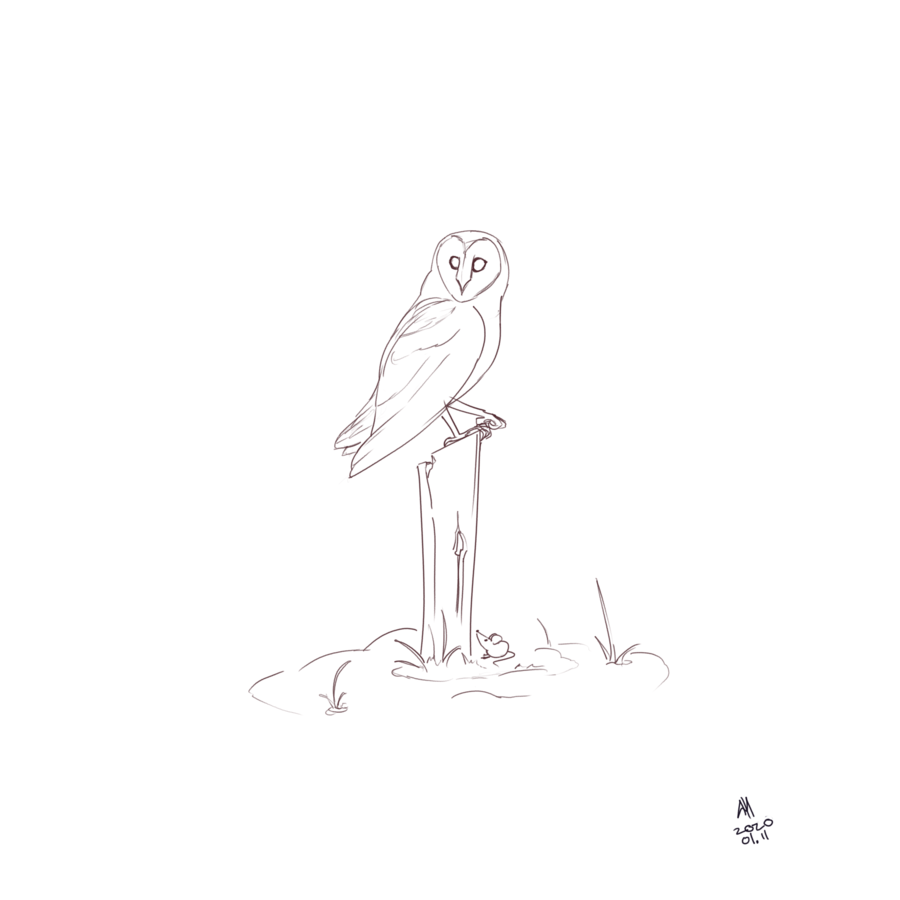 And then I finished painting. I'm bad at taking progress shots during the painting phase. Mostly I just get wrapped up in what I'm doing and trying to work quickly. I just keep adding and changing things until it looks like how I want it to, so I forget to stop to take a shot of it until I'm nearly done. I'll try to be better about that in the future.