View this post on Hive: Always Look On The Bright Side (of Life)
---
My apologies to anyone who now has that tune stuck in their head...
(sorry, not sorry lol)
---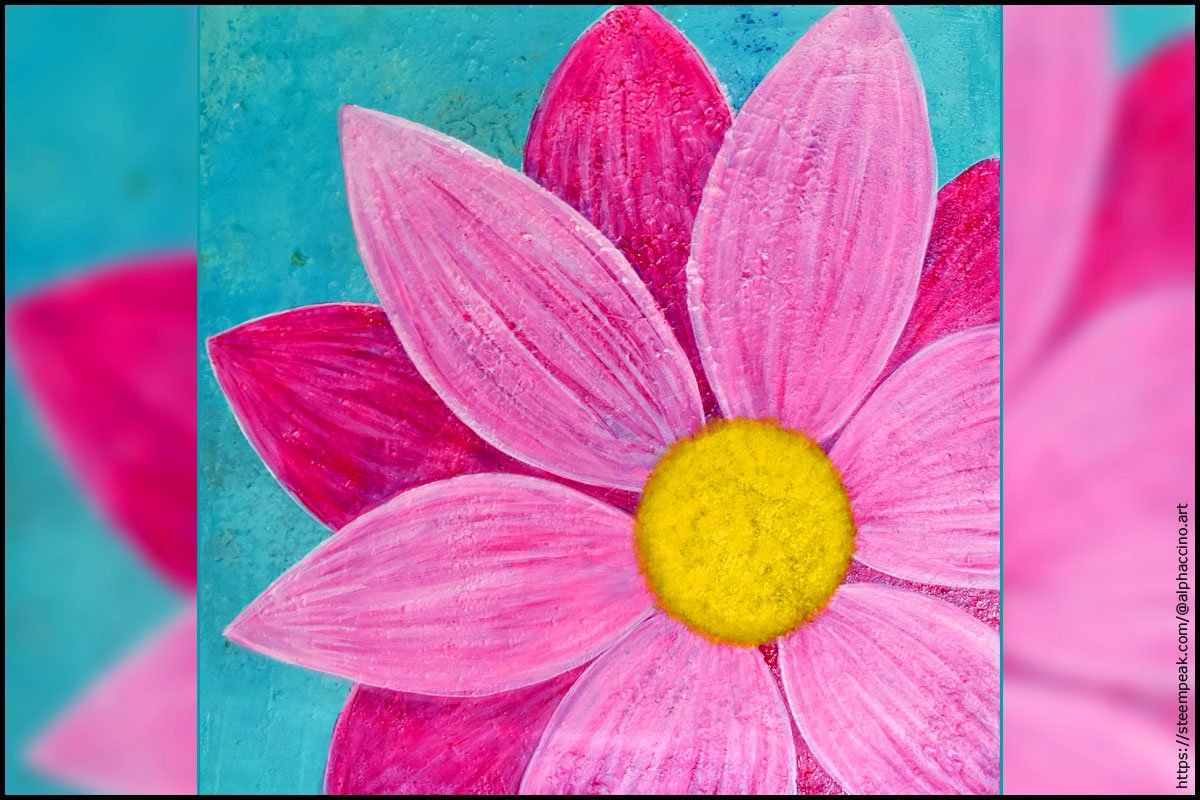 ---
During my self-imposed exile from the internet, instead of moping around the house, I used the time to rediscover my studio and do some long-overdue painting. Don't get me wrong, there was still very much moping to be seen... (but let's never speak of this again... :/ )
Practicing new techniques was the order of the day; some were a definite success while others failed miserably... but like my title states, you've always gotta look on the bright side and any time that I get to spend in the studio, is time I consider to be well spent.
---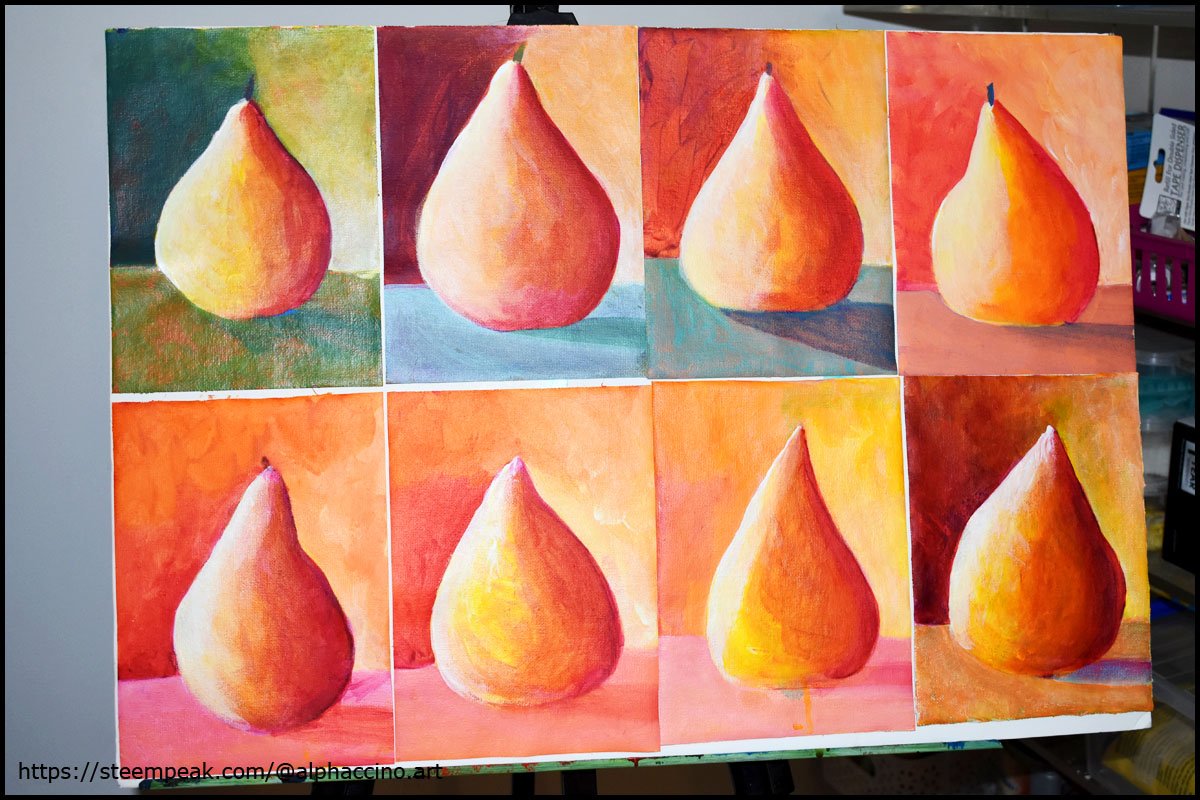 ---
Now, I know I've told people in the past that I was 'cleaning my studio' and... well... while that might have been a tinsey, little stretch of the truth, this time I really did tidy up my studio... and PROPERLY too.
I've sorted out a lot of junk stuff and changed the room around so it's much more accessible and a brighter room to work in, I've even got photos to prove it lol
---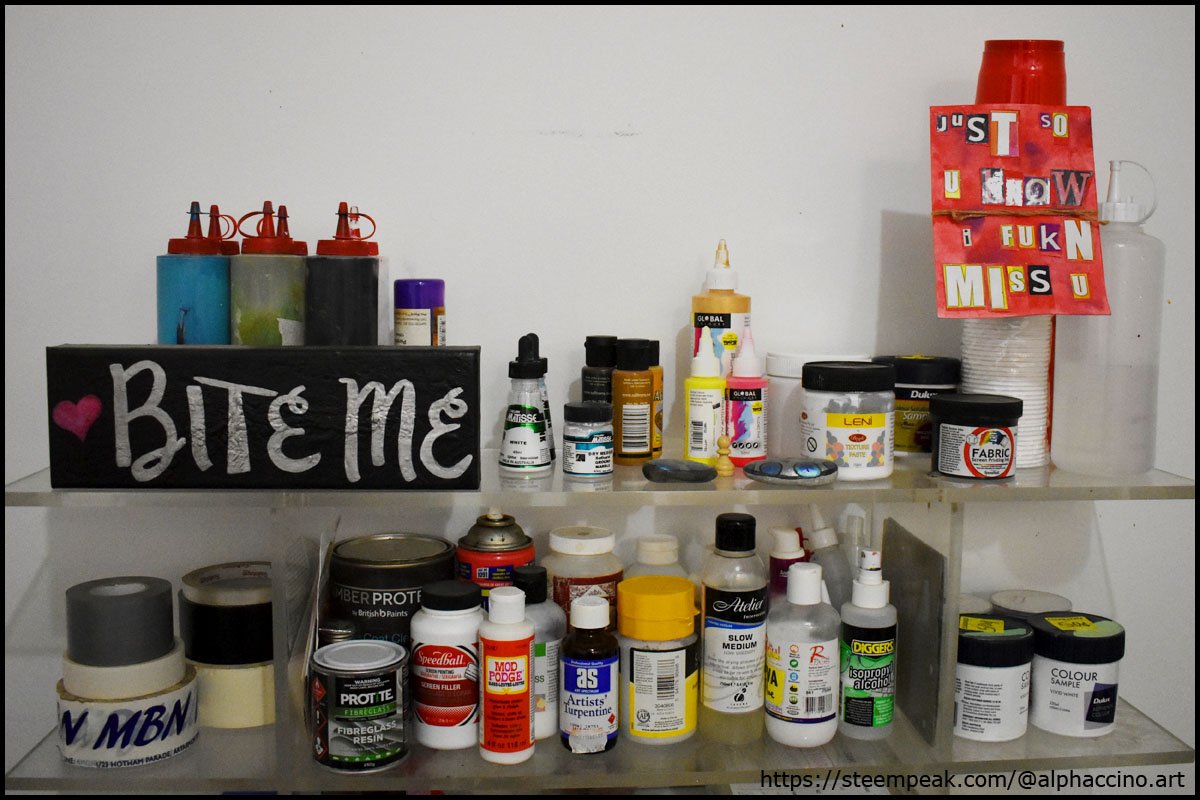 ---
My last piece of news, but certainly not the least is to explain why I have started using the new tag, #studio34.
When I first moved into this house, 'Studio 34' was the name I chose for my home studio and therefore, I've decided to start using this tag just as a way to mark all my original artwork, especially those created within the walls of the studio... such as, the one I've included below, being the first painting that was ever created in (and for) this space.
---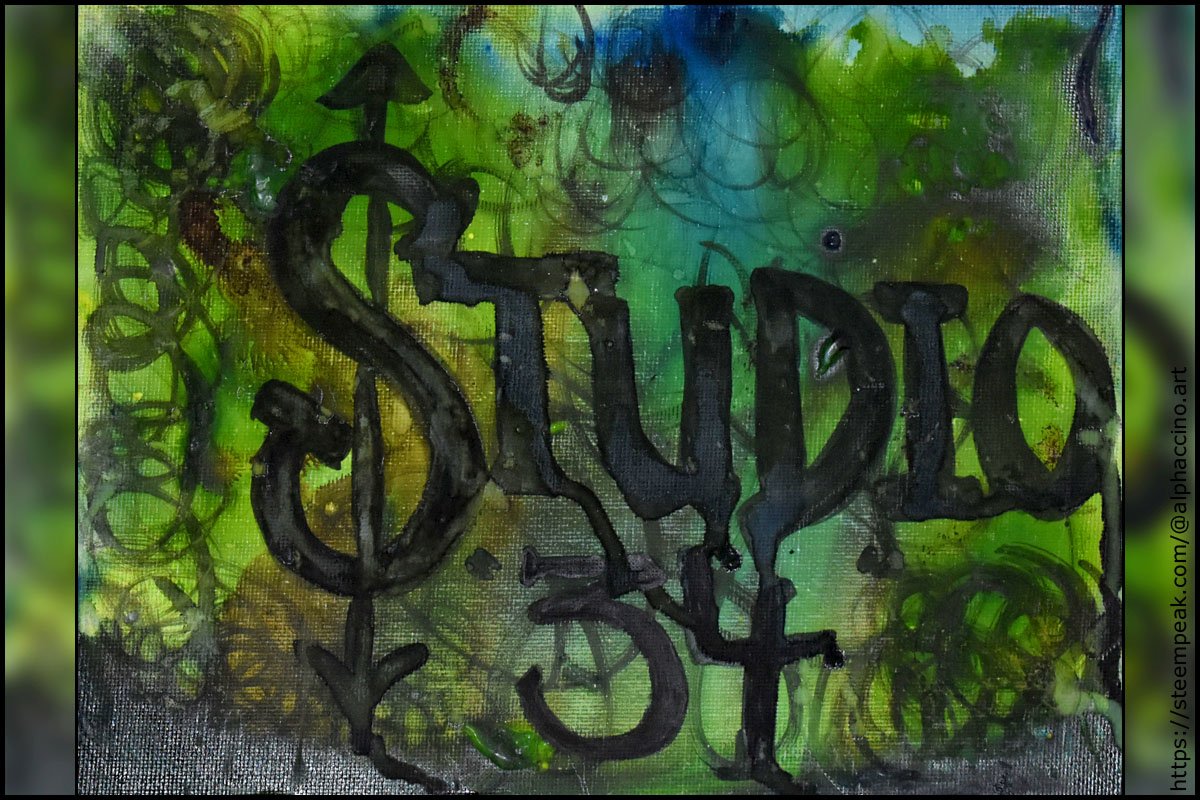 ---
ANYHOO, I hate to post and run... but Runescape is having a double XP weekend, so I'm off to slay some dragons... hahaha (is anyone else still kicking that dead horse?)

Thanks for stopping by and reading my post, I really do appreciate your time.
And remember to keep smiling, it makes people wonder what you're thinking...!

If you enjoyed reading my post, please follow, comment and upvote.
All photos, stories and graphics are my own work unless otherwise noted.


Proudly representing


Proud supporter of @steeming-hot