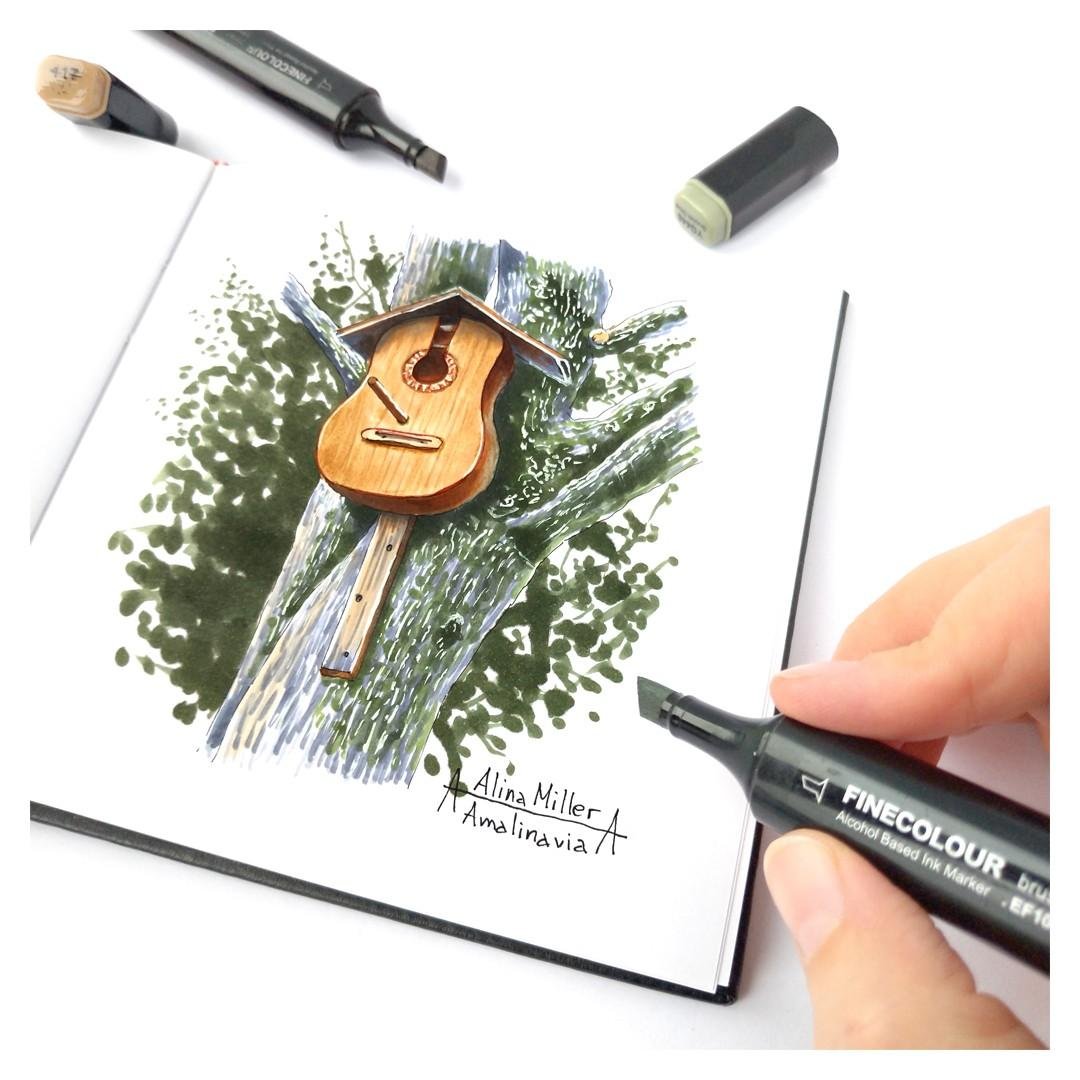 And today I'm with a step-by-step lesson on drawing a custom birdhouse. I searched the Internet for interesting pictures and accidentally saw this reference and could not get past it (Photo - Theodor Rezvoy).
I draw with Finecolour markers, a brown pencil and a white gel pen.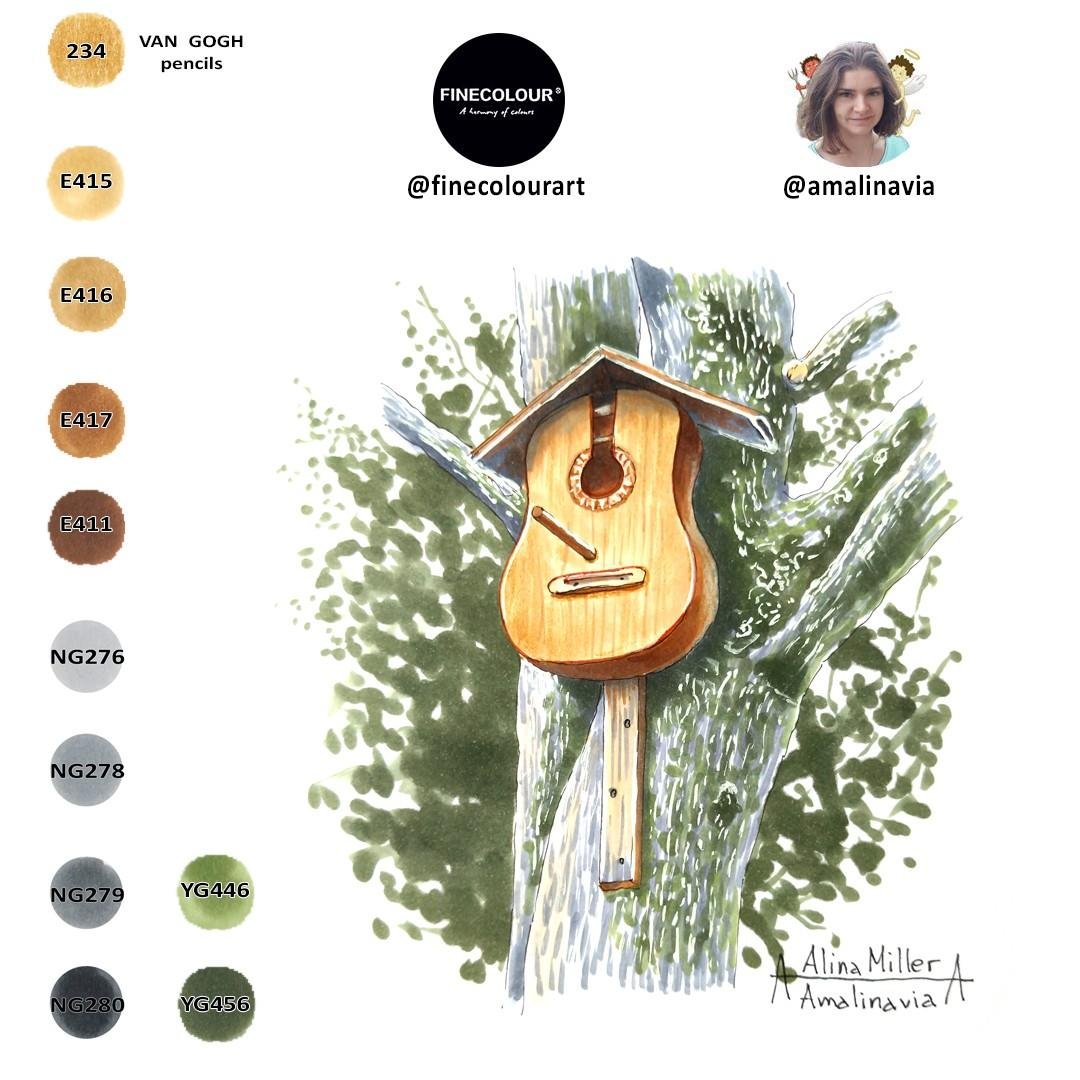 Steps:
I'm starting to draw work with a liner drawing. If you are not ready for experiments yet, use a pencil and preliminary construction.

I take three tones of brown and put the volume on the guitar. Light falls from left I to right.


I pass places in the light with a light brown marker, add light gray to the boards, cold gray in the middle tone to the right and in the shadow.

I add a light brown to the illuminated parts of the trunk, I put strokes of gray mid-tone on the trunk.

I add another tone of gray as well with strokes.


I take a light green marker and put it on the shadow side of the trunk. Then add a green tone darker.

I draw green behind a tree trunk with a dark green marker.

I add a dark brown marker to the shadow of the guitar, with a white gel pen I refine the bark of the tree and the patterns of the tree on the guitar. I put strokes on the lower left part of the guitar with a pencil and refine its outline.

I understand that this house is sacrilegious, most likely uncomfortable (for birds), but it looks very cool 😂😂. What do you think about such a birdhouse? Would you live in it? 😆😆😆
---
All my paintings can be bought for sbd/steem
---
Thank you for watching!

P.S. It is hard to write in English, because my native language is Russian. But I'm learning. If you notice serious errors in the text that interfere with the correct perception, please let me know about them.