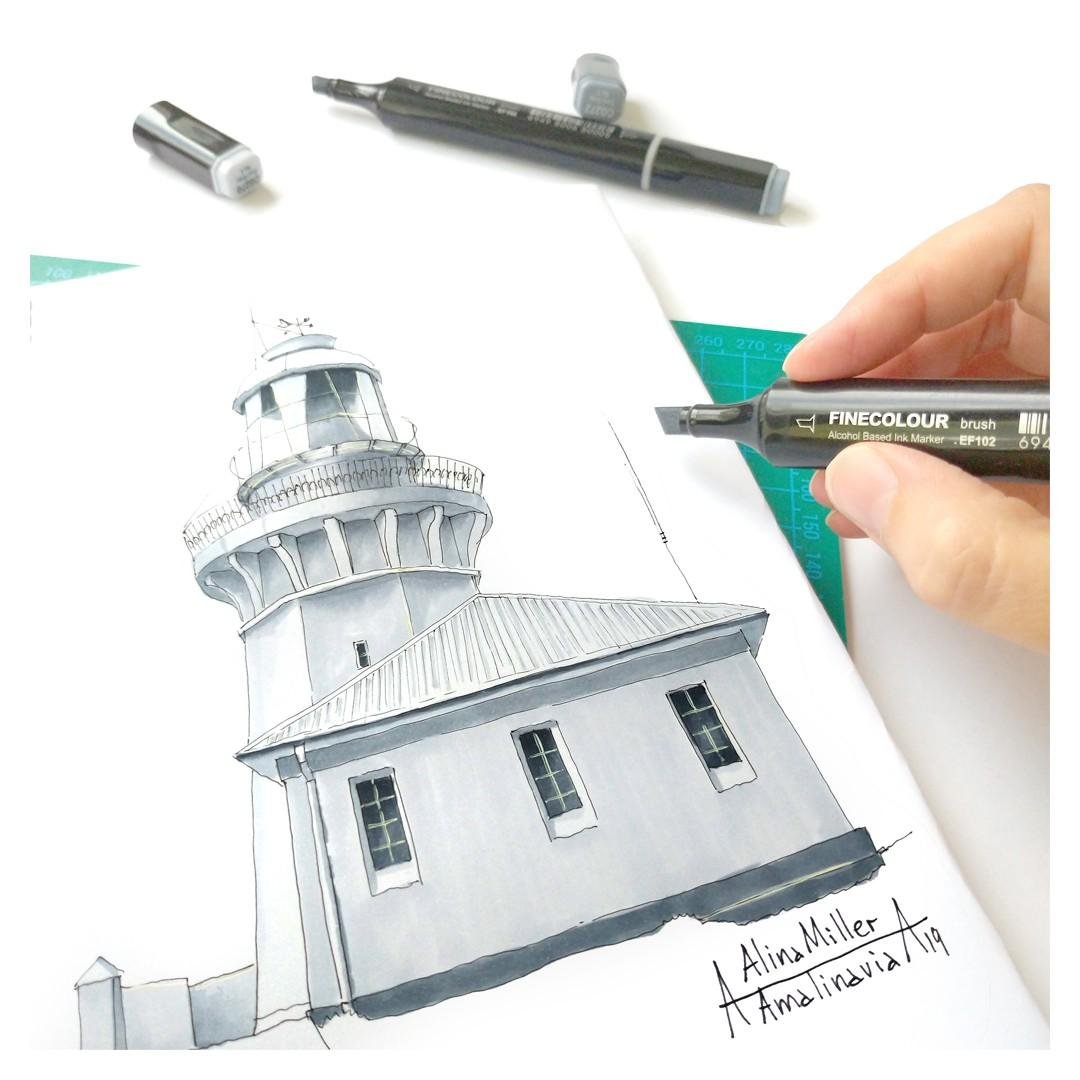 This is the second task of our marathon. We will draw a lighthouse of one color. This is the second step-by-step lessons on drawing lighthouses with markers.
I draw with Finecolour markers, because I'm a brand ambassador in Russia =). You can draw with me and use those markers that you have. I use liner 0.003 mm and white gel pen. The Colors and their correlation of markers can be seen in the picture.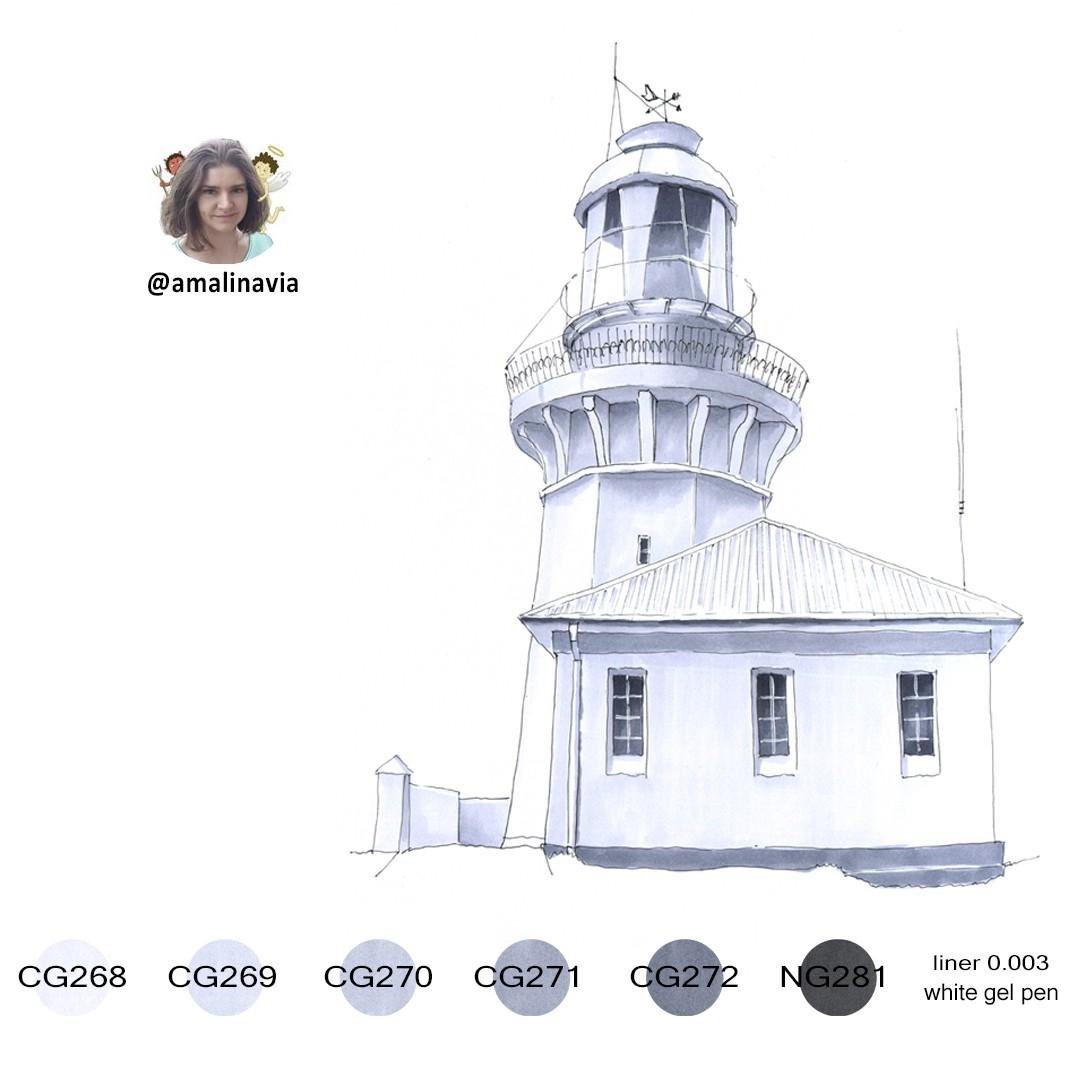 Steps:
With a black liner we draw the main details of the lighthouse.
Light falls from left to right, which means the left side will be in the light, and the right side in the shadow.
For the cylindrical part, I use 4 gray markers at once: the lightest on the left, leave part of the unpainted sheet and make a smooth gradient from light to dark and vice versa. On the right side, the marker is darker in tone compared to the left side of the lighthouse.

On the edges of the lighthouse tower I make a smooth gradient: darker at the edge on the right side and lighter on the left.
Add dark gray markers to the lighthouse tower: the higher under the roof, the darker.
I tint the building with a light gray marker, add two shades darker under the roof and in the basement area.
I add a shadow from the pipe to the facade.

I turn to the windows: in the openings I take the marker darker in tone than on the facade.
I fill the windows with two dark markers: from the darkest in the upper part and a tone lighter in the lower one. In places you can leave black spots (as if there is something in the window).
I draw window frames on the windows with a white gel pen.
With the same pen, I add glare to the glass mount in the lighthouse tower.

Enjoy the process and draw with pleasure.
---
All my paintings can be bought for sbd/steem
---
---
Thank you for watching!

P.S. It is hard to write in English, because my native language is Russian. But I'm learning. If you notice serious errors in the text that interfere with the correct perception, please let me know about them.