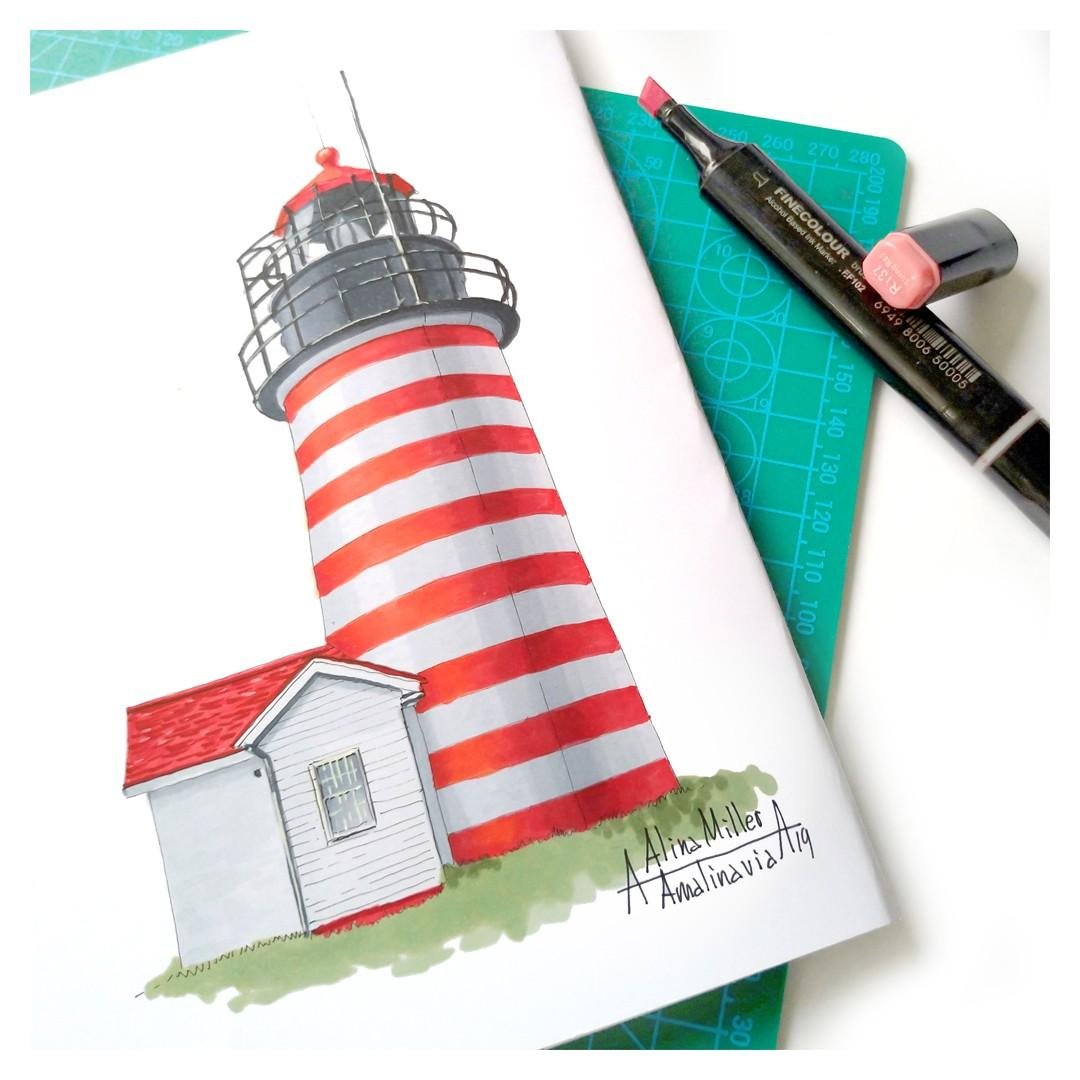 Today I draw a striped lighthouse. And here you can see step-by-step tutorial for drawing the lighthouse with finecolour markers.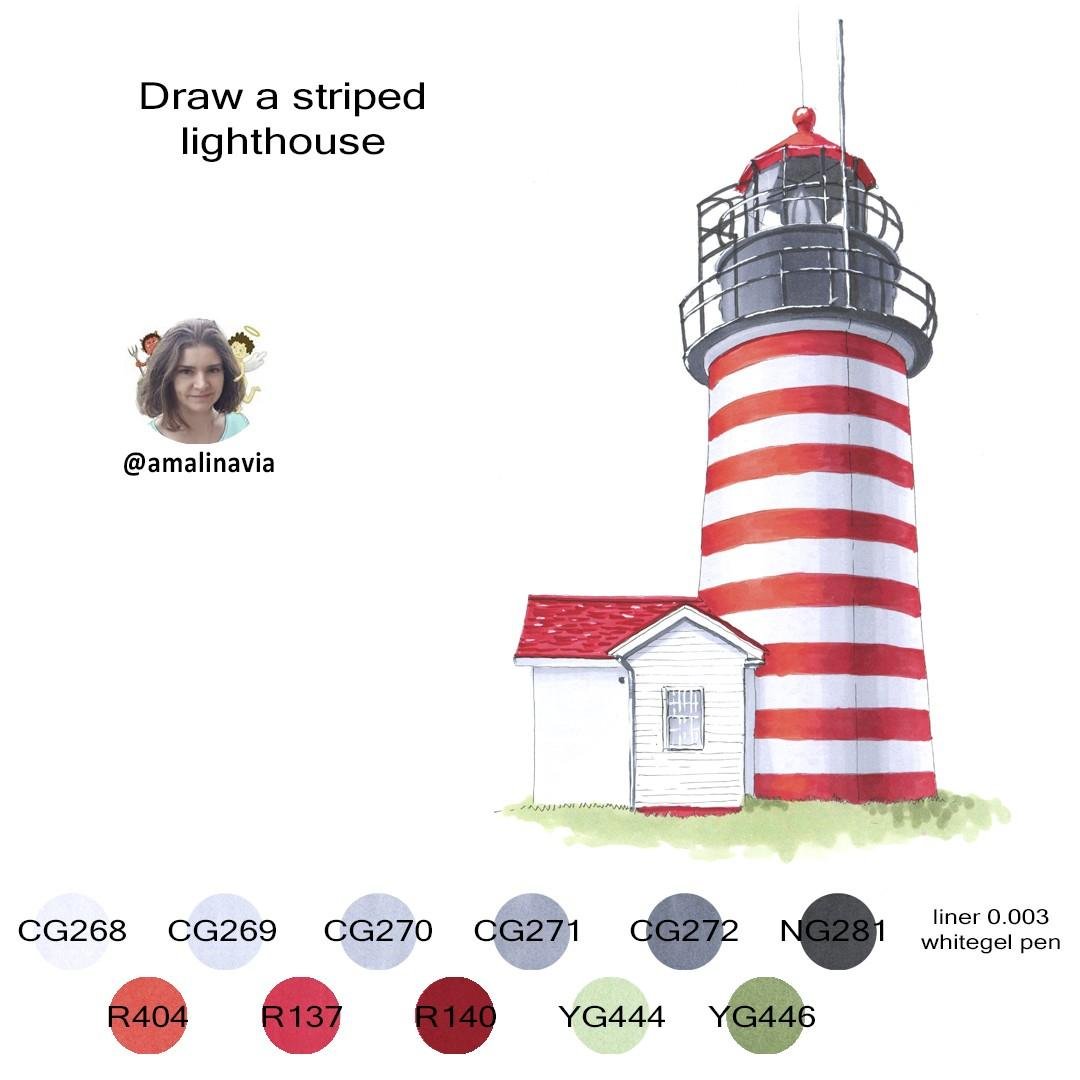 Steps:
I outline the lighthouse with a thin black liner.
Light falls from left to right, which means the left side will be in the light, and the right side in the shadow.
On the right side, the marker is darker in tone compared to the left side of the lighthouse.
For the cylindrical part, I use 4 gray markers at once: the lightest on the left, leave part of the unpainted sheet and make a smooth gradient from light to dark and vice versa.

I take the grays darker: now the right-most part is drawn with the marker, which on the cylindrical part was the darkest. In the same way, I stretch from light to dark and vice versa (only the tone of the markers is darker).
I make red stripes by analogy: from light red to dark and vice versa.
The roof is light red, imitating shingles with stripes - the tone is darker.

I draw the fences at the top of the lighthouse with the darkest gray. Add medium gray under the roof of the house and on the pipe.
Two green imitate grass.
I draw a wire with a liner, add boards on the house.
I take a white gel pen and put glare on the roof and on the fencing elements of the upper part of the lighthouse. And in the bars on the window.

I have not yet decided in what format to show another lighthouse. I'll probably upload a video))


All my paintings can be bought for sbd/steem
---
---
Thank you for watching!

P.S. It is hard to write in English, because my native language is Russian. But I'm learning. If you notice serious errors in the text that interfere with the correct perception, please let me know about them.