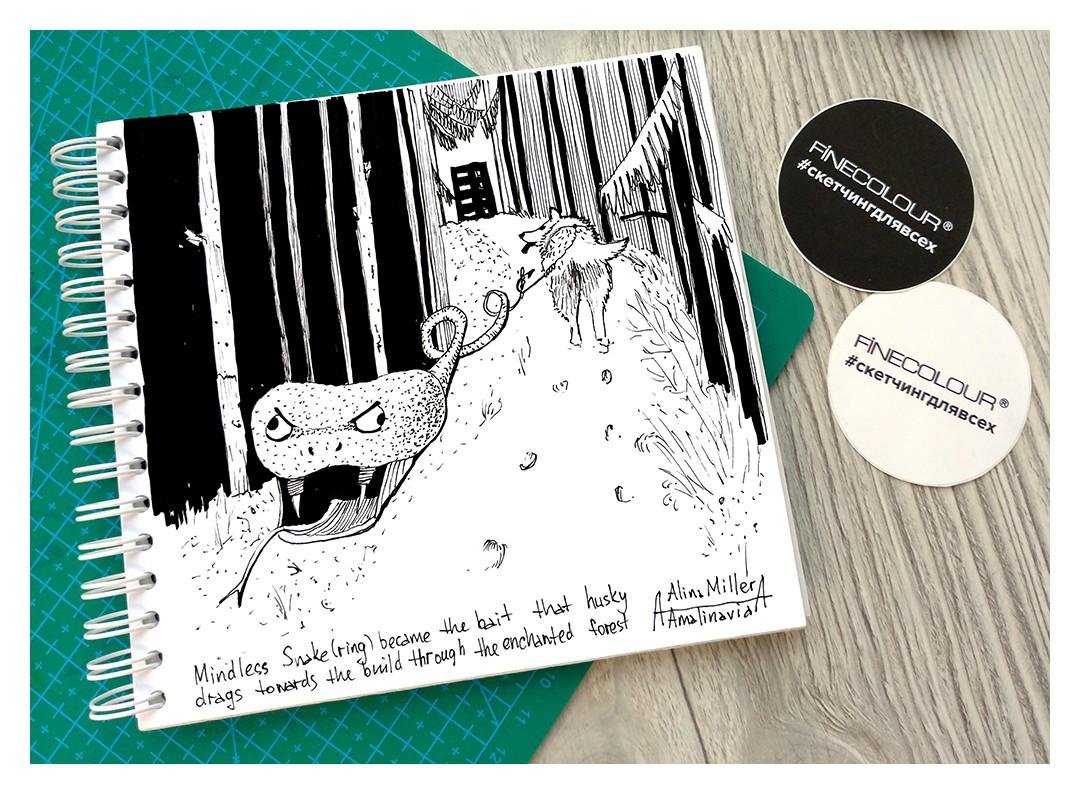 I woke up at night and realized that I can't sleep until I'll draw all the missing words for the Inktober.
And then I realized that I can participate in this contest, having fulfilled all the conditions. All I have to do is draw on the official prompt of the inktober))) And since it is not forbidden by the rules of the inktober to mix words in one illustration (or even welcome), then let there be one illustration with the first seven words:
The Mindless Snake (ring) became the bait that the husky drags towards the build through the enchanted forest.
And a few intermediate steps:
I draw a picture in pencil and begin to draw around the liner.

Almost completely finished work. All the dark places are flooded with black.

The final work.

It was as if I had done my homework at school)) I immediately lost the feeling that I did not do something. And I am very happy about this!
---
All my paintings can be bought for sbd/steem
---
---
Thank you for watching!

P.S. It is hard to write in English, because my native language is Russian. But I'm learning. If you notice serious errors in the text that interfere with the correct perception, please let me know about them.