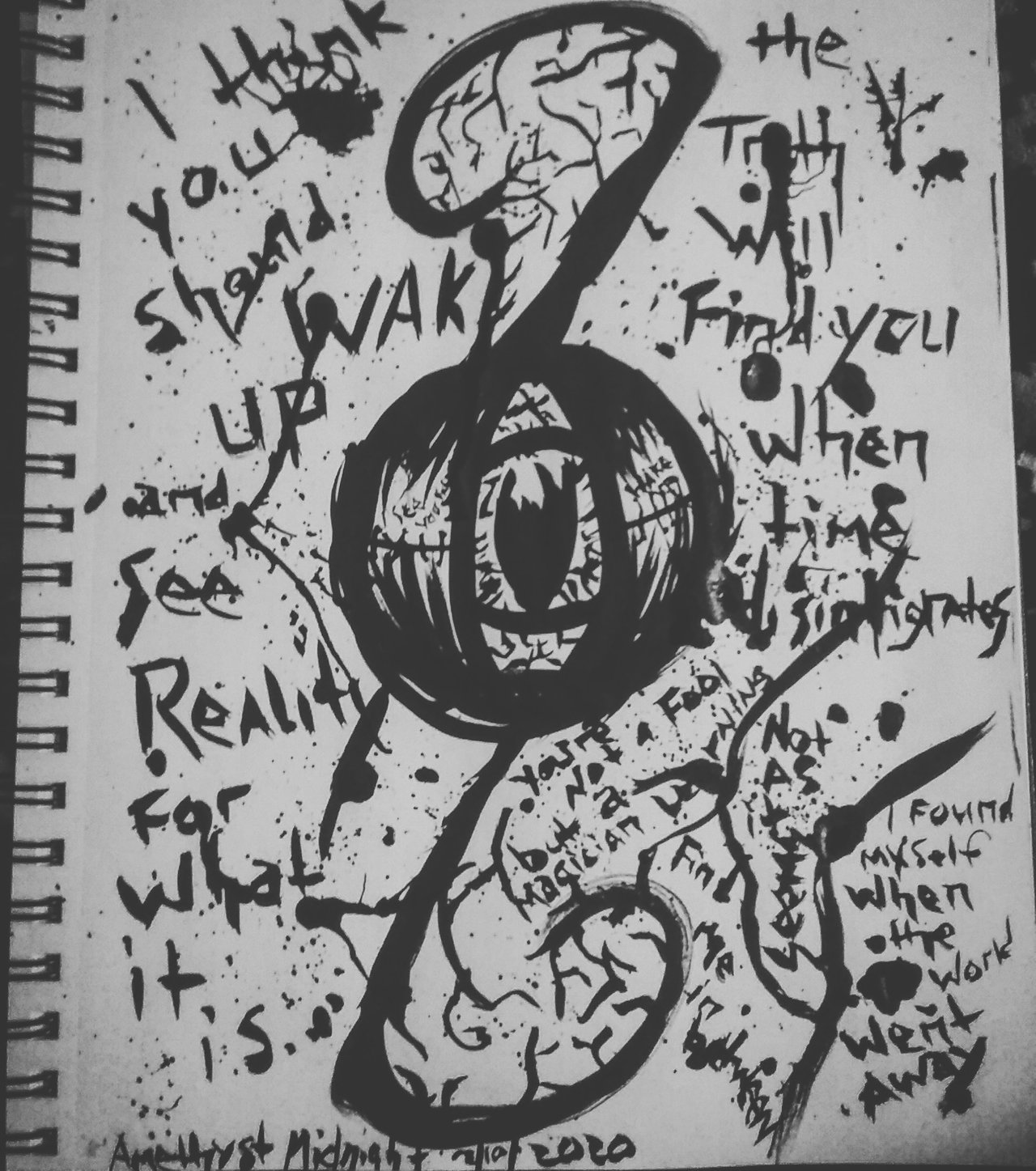 They dreamed so deep
they forgot the world they made.
Swept into sands so steep
they traveled through time to weep
(/. _. ) / =||
I'm tired of decoding
The unrecognizable,
Of inserting a message
That leads me to wreckage.
How can I trust this
Winding mind that delirious
Yet serious of getting better this time
When I'm falling down this hole again.
Even sleep won't give me release
Even dreams caress the weakest things.
I was so stable and grounded
Until I was left dumbfounded
And now I'm drowning again
(/. _. ) / =||
No, I'm not afraid of Death
I tell you
He has stood at the edge of my Woods
Many times
Wishing to sneak inside.
What grips me
Is the thought
Of losing those to the Dark
Before true madness can find me,
Of misplacing a touch
I never even had yet.
That Void who used to be my friend
Now patiently sits
To eat out my wits
Til the end of this Truth
But we will pull through.
Regardless of where we find the Blue
I will always see Red
Or perhaps a Violet hue.
Amethyst