Day two...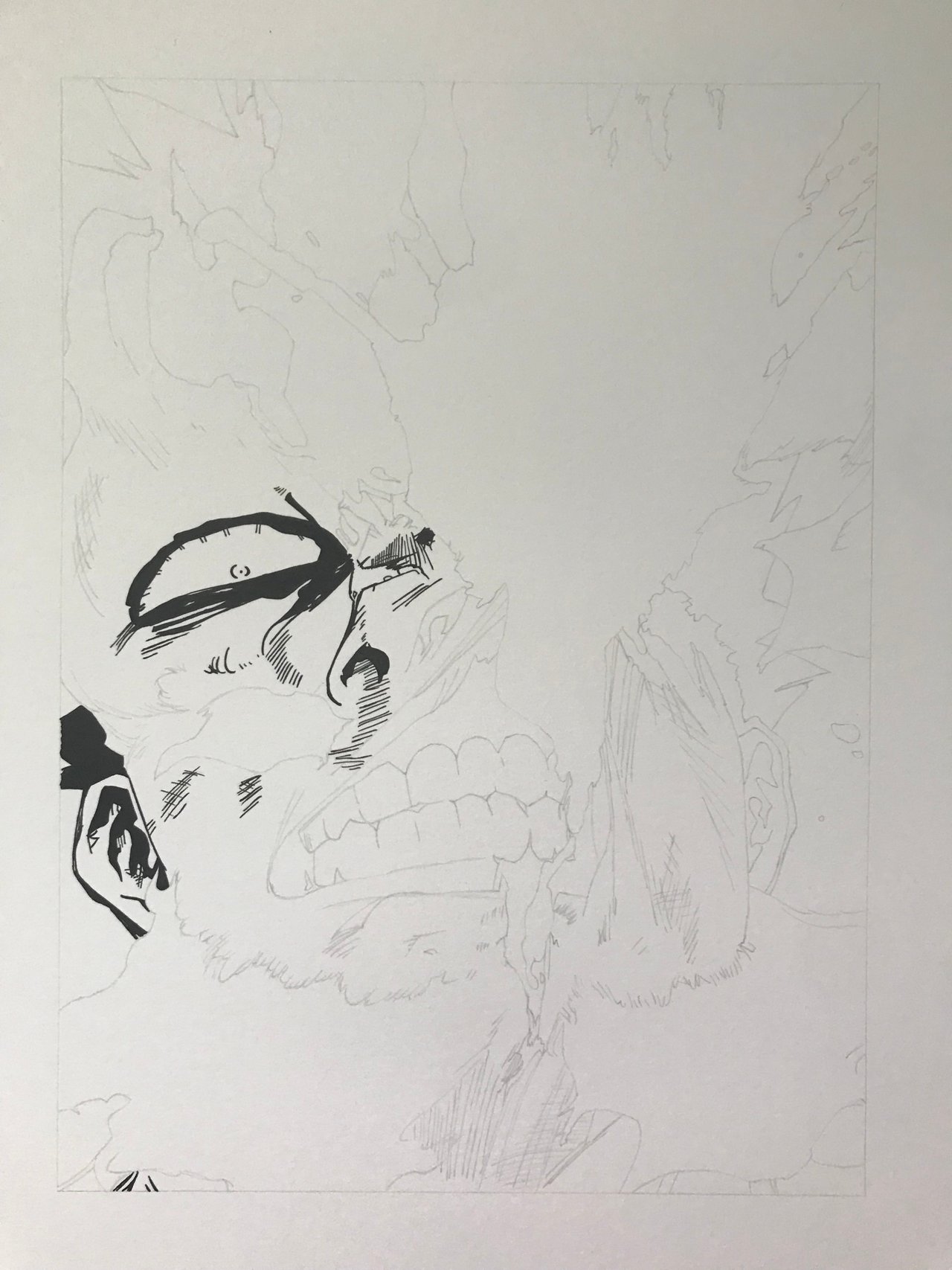 Today I'll be uploading the ink work that I've done to my drawing of the hero, Endeavor. Last time I uploaded the pencil sketch that I did of this piece. For me, this is the hardest thing I've ever drawn. Looks like it's time for me to push my limits and run that extra mile.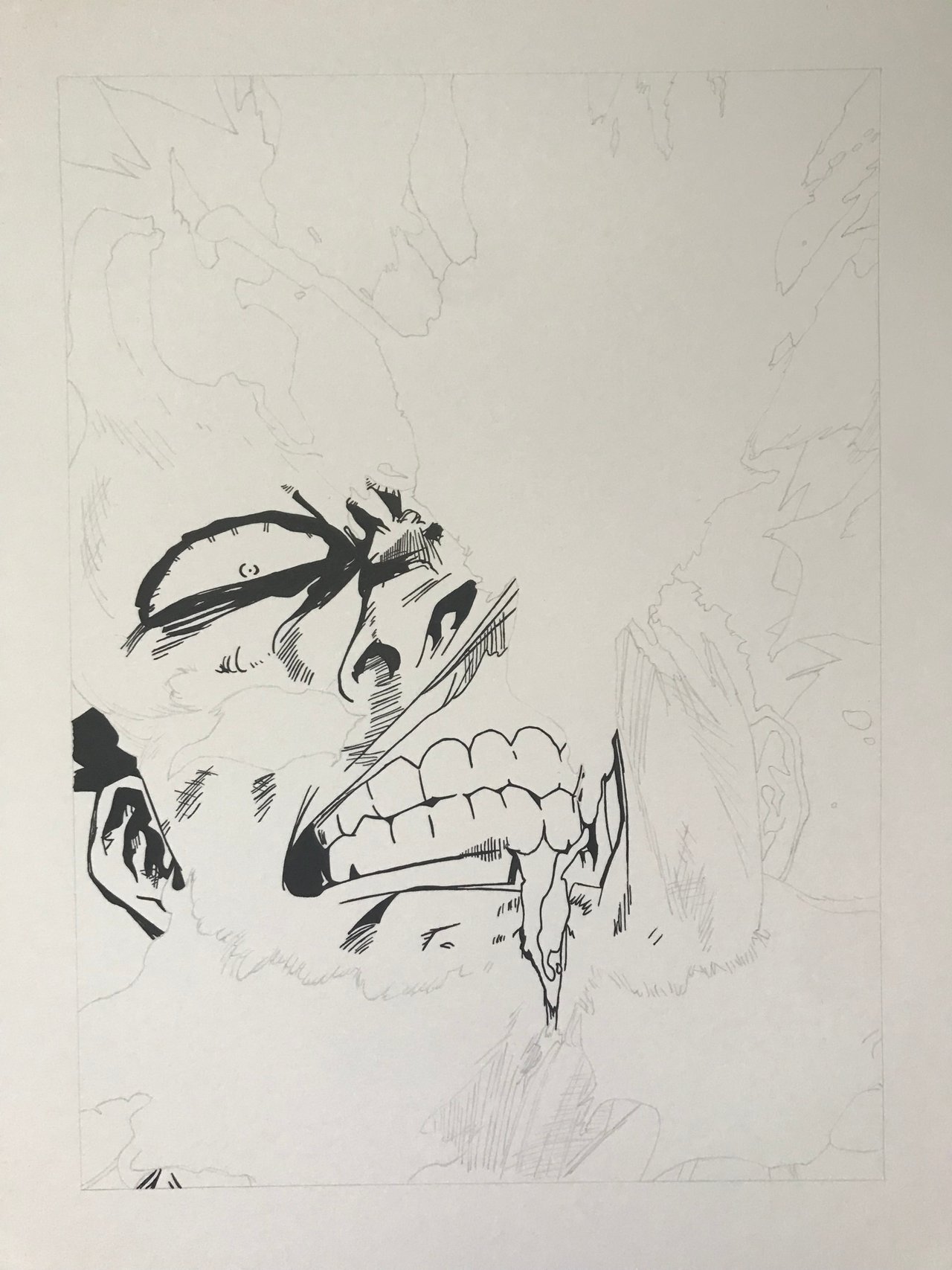 I first started applying ink to his right ear. I don't know why I chose this particular spot though. I guess it felt like the most comfortable area to start at for the first time. After, I moved on to filling in some lines on the face, followed by the right eye and his nose. Then, I talked the mouth and got a decent amount of it done.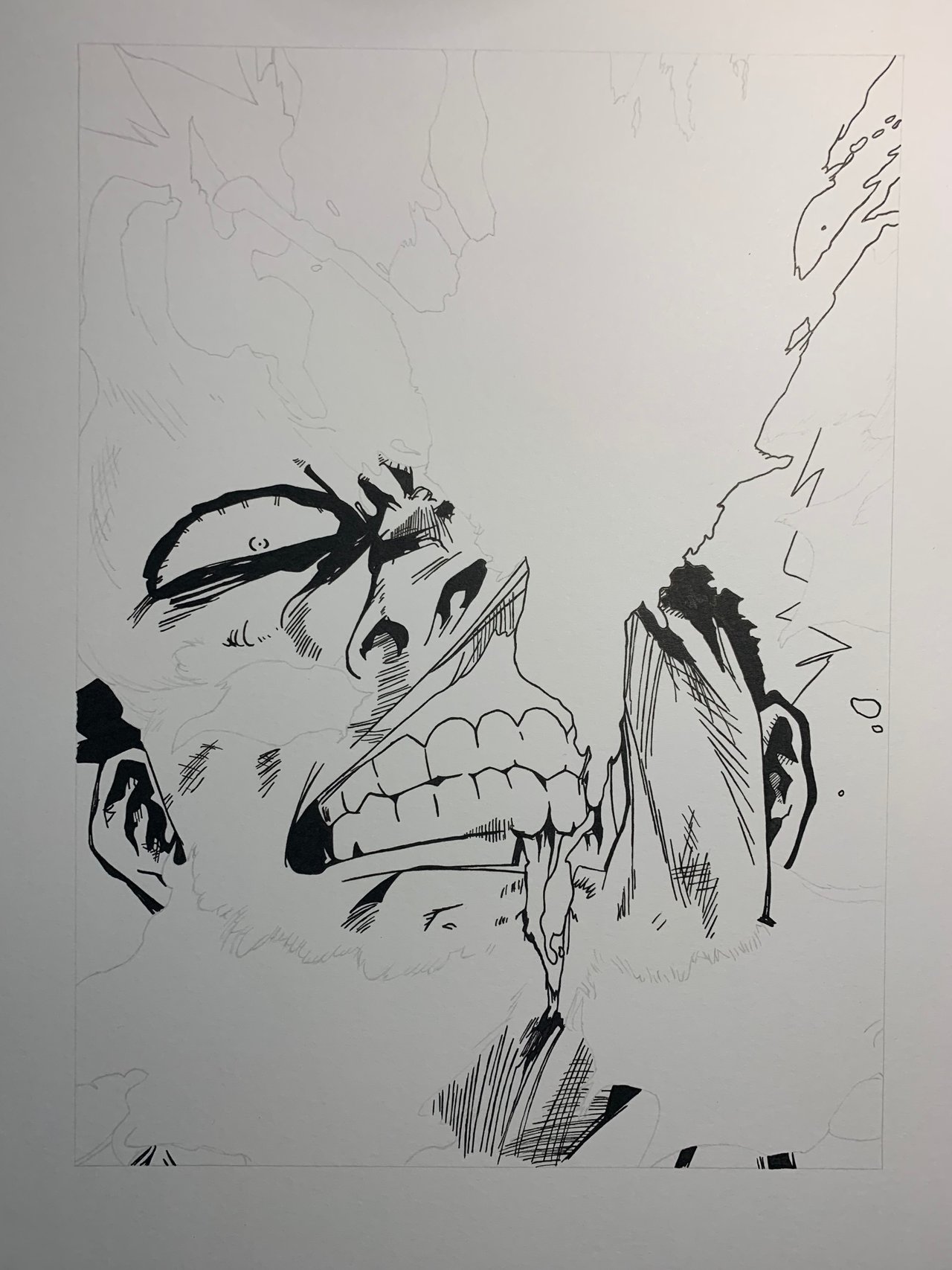 Now it's time to fill in the rest of the face and the left ear. Once I'm done with that, I move on to the rest of his hair and any other parts that need ink.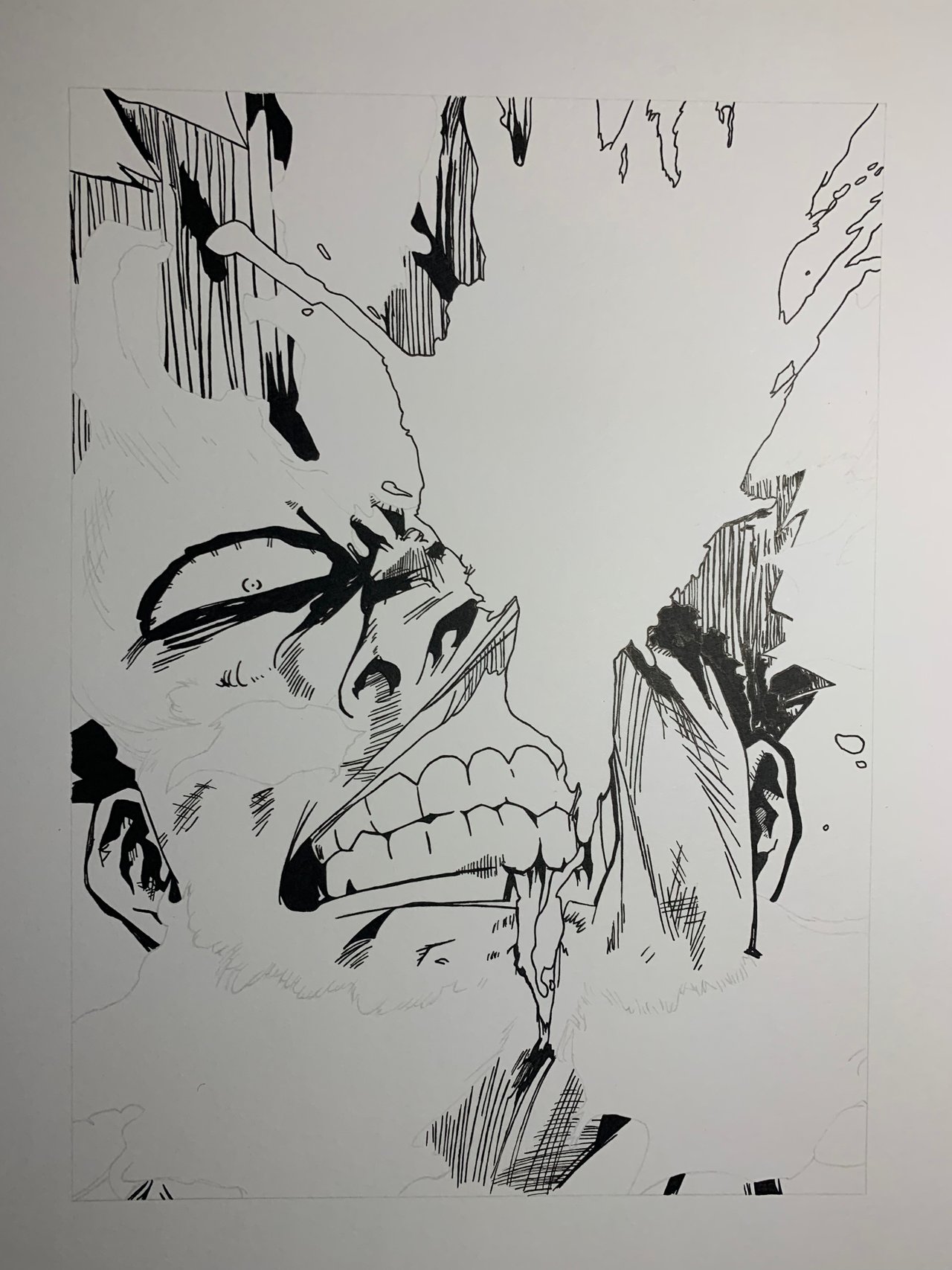 Finally, I complete the ink work and head onto the coloring phase. Stay tuned to see how everything goes. This is the most challenging part of all for me. I'm looking forward to seeing how I do and I hope I can make this drawing really POP.
You can watch the anime here if you haven't seen it yet. Totally worth it in my opinion :)

Thank you for stopping by and checking out my post. Take care! :)