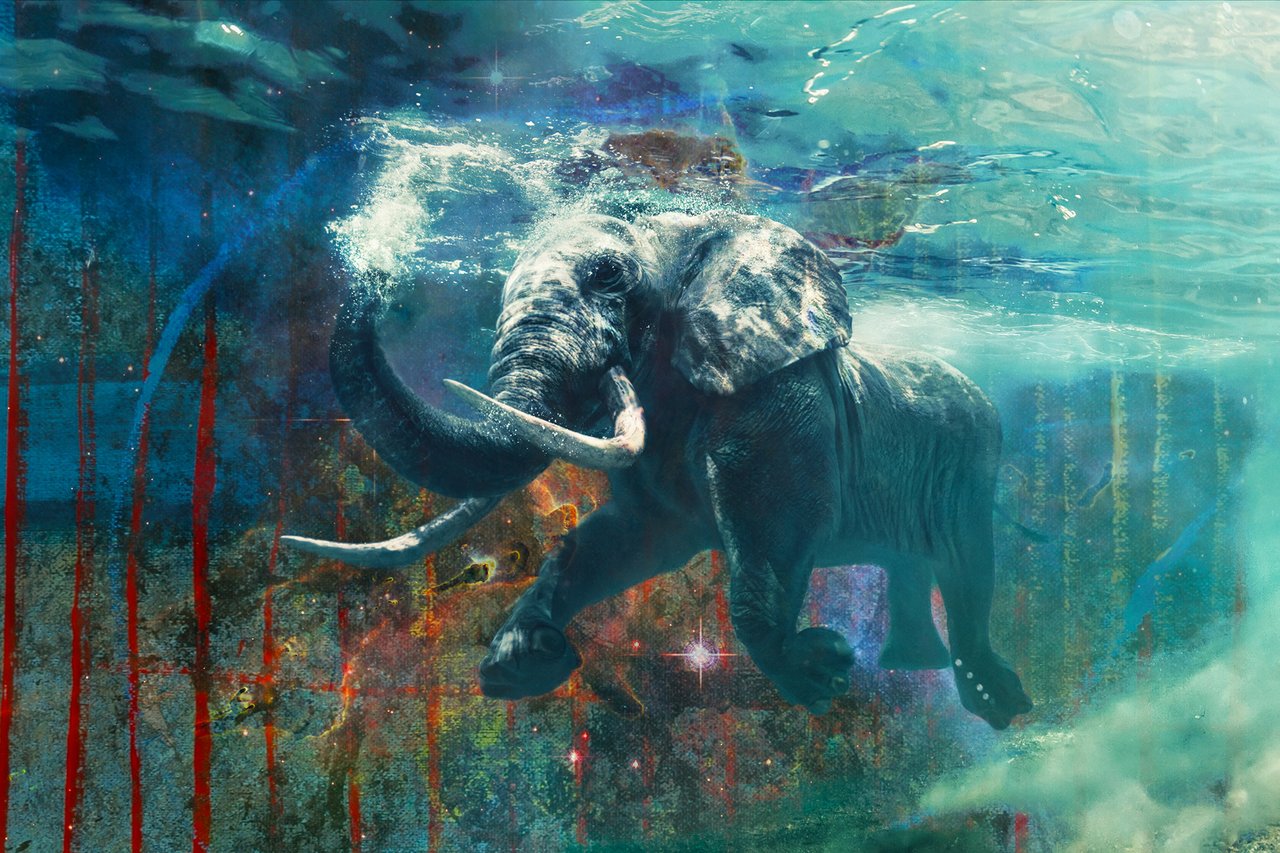 This artwork is one of my classics. I love watching this elephant fly/swim :D
So I used to post a lot on Steem, but have been quiet for over a year...
Can anyone tell me what's been going on? Is it conducive for artists to still post on this platform?